---
Advertisements

---
Sometimes we see a single hair strand in our food.
It can't be helped; hair nets are good and all, but hair is freakishly thin.
Perhaps there's an ant in your soup. A fly here and there. A cockroach at worse.
Or there could be a rat falling from the ceiling like in Maxwell Food Centre.
A snake in airplane food though… Now that's something else.
Turkish Airline Flight with Snake in Plane Meal
For one unfortunate flight attendant on board a SunExpress flight, she found a snake head in their seaweed-looking salad as she was halfway into their meal.
The food already tasted bad enough, the extra garnish really wasn't necessary.
Truth to be told, the snake camouflages pretty well with the salad too, what with the green shading on the translucent and shiny scales.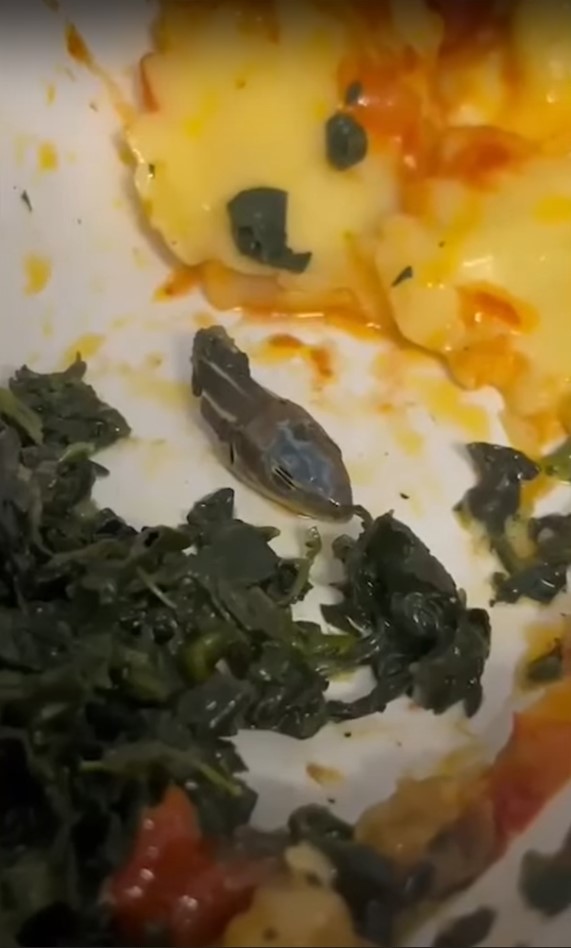 The flight was a Turkish budget airline heading towards Vienna, Austria from Antalya, southeast Türkiye.
However, a conflicting report from The Sun states that the flight departed from Ankara and was heading for Düsseldorf, Germany instead.
But the destination confusion isn't the main issue here; the more important question to ask is, where did the rest of the snake go?
Also, has anyone considered that this snake head went into the microwave for some time and got cooked twice?
Ew, gross.
Join our Telegram channel for more entertaining and informative articles at https://t.me/goodyfeedsg or download the Goody Feed app here: https://goodyfeed.com/app/
SunExpress Investigating
According to the cabin crew, this isn't the first time something like this has happened.
The snake may be the first discovered reptile, but there have been snails and beetles in the flight meals too.
Dude, this is not how you get extra protein.
In a public statement, SunExpress wrote, "It is our top priority that the services we provide to our guests are of the highest quality and both our guests and employees have a comfortable and safe flight experience."
Standard PR response, okay cool.
"The allegations and shares in the press regarding in-flight food services are absolutely unacceptable and a detailed investigation has been initiated on the subject," it adds.
It's not considered libel or an act of genuine malice if it's a true and objective fact, so good luck to SunExpress if they wish to press charges for defamation and claim reputational damages.
It should also be noted that SunExpress has since stopped the supply of the product.
---
Advertisements

---
The catering company, Sancak Inflight Services, has similarly issued a statement, denying the usage of any foreign object in food preparation.
Regardless, a snake is a snake.
That line applies to cunning and prevaricating companies too.
Read Also:
Featured Image: Twitter (@aviationbrk)

Fresh grads, you don't need any experience to earn up to $4,200 with this "secret":
Read Also: