It took an extra year, but it appears that at long last…
Stage Two of the Thomson-East Coast Line (TEL) is finally taking flight!
Much to the appeasement and pleasure of some 100,000 households in the affiliated areas, I'm sure.
6 MRT Stations on Thomson-East Coast Line Will Open in 3rd Quarter of 2021
According to the Land Transport Authority (LTA), civil and structural works for six TEL MRT stations have been completed. This is Stage Two of the construction of the TEL, known as TEL2.
Trials and commissioning of trains and systems have also been completed, though SMRT is currently proceeding with more tests.
And on top of such revelations, it has been announced that TEL2 will commence in the third quarter of 2021, about a year after its initial planned opening date.
The news would certainly benefit those in the immediate areas, seeing how travelling time could be shaved by significant amounts. For instance, a Sin Ming resident who's taking public transport to Republic Polytechnic will be able to reach in just 25 mins, as compared to the initial 50-minute travel time!
The stations are also situated within walking distance of nearby households.
Here are the six stations that will be unveiled this third quarter:
Springleaf
Lentor
Mayflower
Bright Hill
Upper Thomson
Caldecott
Delayed Because of the Pandemic

Previously, it was announced that the opening of Stage Two had been affected by the pandemic.
Due to various delays and cancellations, the opening date was pushed back to 2021 instead.
Apparently, the six new stations on the TEL, from Springleaf to Caldecott, were initially supposed to be open by end-2020.
However, due to most construction work being suspended during the Circuit Breaker period, the Land Transport Authority (LTA) had pushed back the opening of Stage Two of the TEL to 2021.
But it appears that the move was to be postponed yet again.
Initially scheduled for the first quarter of 2021, it ended up taking place in the third quarter.
---
Advertisements
---
Meanwhile, the first stage of the TEL, which is made up of Woodlands North, Woodlands, and Woodlands South MRT stations, started taking passengers on 31 January 2020.
For an easier visual, these are the MRT stations involved in the first two stages of construction: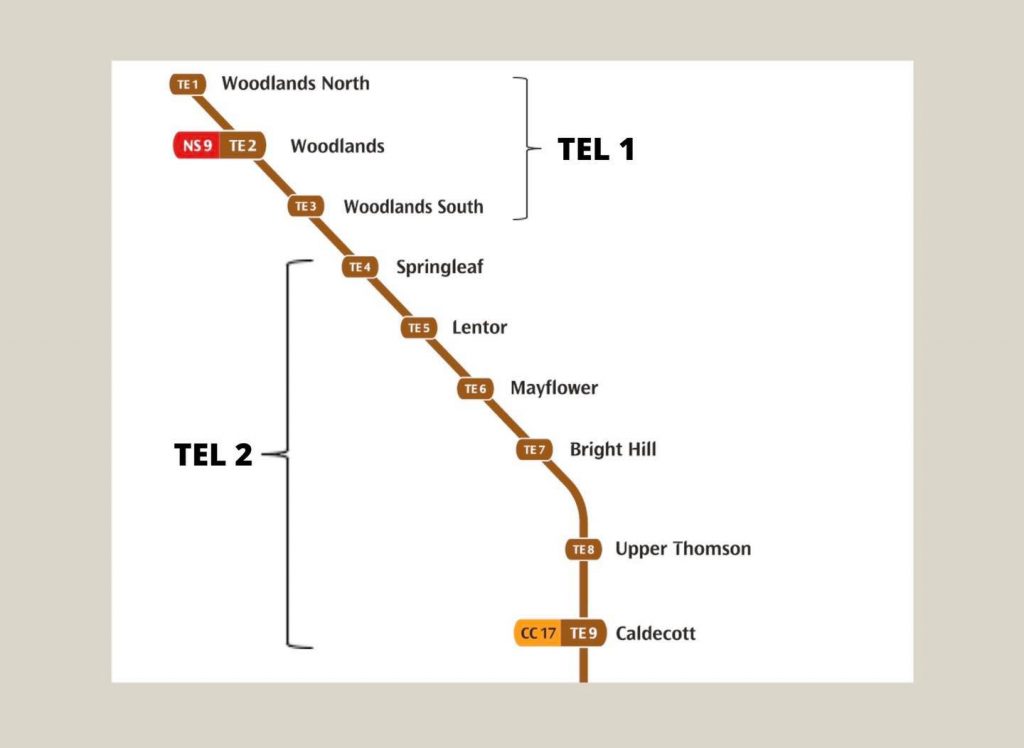 The complete TEL line will comprise of 32 MRT stations, including eight interchange stations. Two of these interchange stations, Caldecott and Bright Hill, are located on the second phase of the line.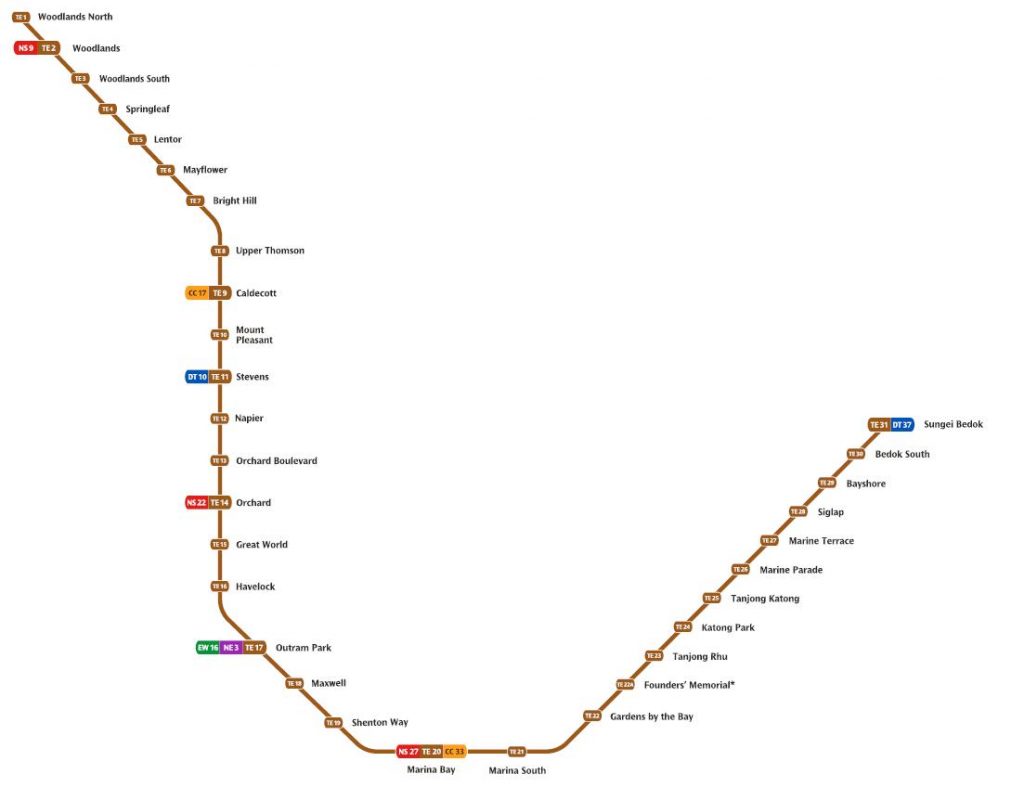 The remaining stations are expected to open in 2024.
By 2030, Singapore may "upsize" its rail network to around 360km.
Feature Image: Facebook (Land Transport Authority – We Keep Your World Moving)
Like writing? Goody Feed is looking for writers! Click here for more info!