By now, you'll probably have heard of Hana Kimura, a professional Japanese wrestler and Netflix star who recently passed way.
And while unconfirmed, speculations have emerged that Terrace House, the Netflix reality show that Hana had partaken in, might have been indirectly linked to her death.
But what's Terrace House exactly, and how did it affect a young starlet with such bright career prospects prior to her untimely death?
Without further ado, here are 10 facts about Terrace House, the TV Show that might just have taken a woman's life.
1. Netflix Reality show
Terrace House is an unscripted (allegedly) Japanese reality TV show that's streamed on Netflix.
The show puts six strangers – three men and three women from all walks of life – together under the same roof, and focuses on their interactions as they warm up to and even date each other.
While it doesn't matter that it's a dating show, putting an equal number of cast members in different genders has led people to believe that it's also going that direction.
2. Franchise
Thus far, five series and theatrical films have been released. The first series, Boys x Girls Next Door, premiered in 2012, while the fifth and current series, Tokyo 2019-2020, began airing on 14 May 2019.
Hana Kimura joined the crew in the 20th episode, and was part of the current cast before the production halted shooting because of the coronavirus pandemic.
The show resumed in May 2020.
3. Concept
The show provides access to a furnished house and two cars, all of which are camera-equipped. A fly on the wall style's adopted to ensure minimal obtrusion to the cast members' interactions.
In Terrace House, members keep their day jobs and are permitted to live their daily lives as they please. However, the camera might occasionally follow members out of the house to other locations, such as restaurants or their workplace.
Housemates may choose to leave the show on a permanent basis if personal issues arise. If such a scenario occurs, they are replaced by a new member of the same gender.
4. An Unconventional Reality TV Concept
In the show, a group of studio commentators kick off each episode and proceed to view along with the audience. They also make observatory comments at intervals, and analyse both conversations and members' body language.
The last 10 minutes of footage, more often than not, is also subject to jokes by the studio crew.
5. Critical Reception
Since its release internationally, Terrace House has become a global sleeper hit, and even developed a cult following.
Sleeper hit refers to a show with not much marketing but still garner a large audience.
It has also received praise for "bringing reality back to reality television", with a lack of drama enabling the show to become "distinctive", "relaxing" and "addictive" to viewers. As GQ Magazine described, the show, in a rather ironic twist, is for people who "hate reality shows".
The show's implementation of studio commentators has also been cited as a trademark of the show, and a distinct factor that sets it apart from the rest of the crowd.
It has also been lauded for being appealing, family-friendly and relatable.
---
Goody Feed YouTube Channel
A 34YO "old-virgin" S'porean was desperately looking for a boyfriend and surprisingly, she really found one online. But the intentions of the man will make you cry. Prepare tissue paper to watch this video based on real events:
---
Judy Berman of Time previously listed Terrace House: Opening New Doors at number six on a compilation of the best TV shows of 2018.
Netflix Japan has also revealed via their content manager Kaata Sakamoto that the show had soared beyond their expectations in terms of international viewership.
---
Advertisements
---
Follow us on Telegram for more informative & easy-to-read articles, or download the Goody Feed app for articles you can't find on Facebook!
6. Controversy
In spite of its no-nonsense, no-gimmick approach to the reality genre, Terrace House has had its fair share of controversial moments.
A more prominent example in recent history entails Hana Kimura's altercation with a fellow member around the dining table.
In the segment, a visibly distressed Hana Kimura walks down the stairs to join her fellow matters at the dining table. When prompted, she reveals that her wrestling clothes have been ruined: a housemate had mistakenly thrown in his clothes after hers and washed them again.
Initially quiet, Hana's responses soon increased in volume as she proceeded to lash out at the aforementioned housemate. At the end of it, another housemate who had tried to comfort her was reduced to tears by the wrestler's outbursts and went up the stairs for a break, and Hana soon followed suit.
The rest of the housemates could only look at the staircase in a silent manner; nobody seemed keen to break the silence.
---
Advertisements
---
7. Cyber-bullying
After the episode was aired, Netizens reportedly began cyber-bullying the female wrestler, with some mocking her for her attitude (and to a certain extent, her looks) on social media platforms Instagram and Twitter.
There were purportedly even some who asked her to 'commit suicide'.
While unconfirmed, the malicious remarks seem to have taken a toll on Hana, whose subsequent social media updates resonated depressed traits.
Apart from self-mutilation pictures (which have since been removed), she also posted a series of seemingly troubled tweets, one of which supposedly read that she didn't "want to be a human anymore."
"Nearly 100 frank opinions every day. I couldn't deny that I was hurt. I'm dead. Thank you for giving me a mother. It was a life I wanted to be loved. Thank you to everyone who supported me. I love it. I'm weak, I'm sorry. I don't want to be a human anymore. It was a life I wanted to be loved. Thank you everyone, I love you. Bye."
---
Advertisements
---
Her most recent, and final social media update, was a photo of her with her cat on Instagram. It was accompanied by a caption that simply reads "I love you. Have a long, happy life. I'm sorry."
8. Postponed
According to Variety, episodes 39-44 of Terrace House: Tokyo were initially scheduled to air in Japan starting tomorrow (25 May 2020). In the wake of Hana's demise, however, Netflix has decided to postpone the release.
今後予定しておりました『TERRACE HOUSE: TOKYO 2019-2020』の新着エピソードに関して、Netflixでの配信は見送らせていただきます。 https://t.co/LbRDadu8dn

— Netflix Japan (@NetflixJP) May 23, 2020

Netizens expressed their sympathy for the young starlet's plight in the comments section of the tweet, and some have even called for the current season to be cancelled.
It's unknown if this would affect Netflix Singapore's streaming, though.
---
Advertisements
---
9. Condolences
The wrestling community has since shared their condolences to Hana.
It should be noted that many had glowing words for the young starlet in the wake of her passing, which seem to indicate her true character in person.
These are just a few of the heart-felt comments made in remembrance of the Netflix star.
It absolutely breaks my heart how cruel people can be on social media. It was an amazing honor to know Hana Kimura. She was an amazing girl with the kindest soul and immense passion and work ethic. I'm at a loss of words over this tragedy. Rest In Peace my friend.

— Tessa Blanchard (@Tess_Blanchard) May 23, 2020
It should also be noted that to audience members who watch the show, Hana comes across as a nice, outgoing individual outside of that one controversial scene.
---
Advertisements
---
10. Terrace House: Only Allegedly Unscripted
Hana Kimura might've passed on, but the reality TV show itself should not have to shoulder all the blame. While Terrace House might have been indirectly linked to her demise, it was not the central cause of her frustrations.
Because remember: it might have been marked as "unscripted", we all know that there are many reality TV shows that are scripted, for reality is often boring. If so, Hana could've just been in a drama.
The true culprits who caused her death, if implications ring true, are still out there, waiting to pounce on other potential victims.
So instead of slamming the TV show itself, I think it's high time we look at the perpetrators, each and everyone of them.
Cyber-bullying is still not being taken seriously enough, in spite of the many casualties that have resulted from it. The fact remains that virtual words are still very much lethal;
---
Advertisements
---
Just because they're not in real life does not mean that they are any blunter.
As the saying goes: "The pen is mightier than the sword…
And words can cut you like a knife."
Rest in peace, Hana Kimura.
This Singapore love story set in the 90s shows you why you should never wait for tomorrow. Watch it without crying: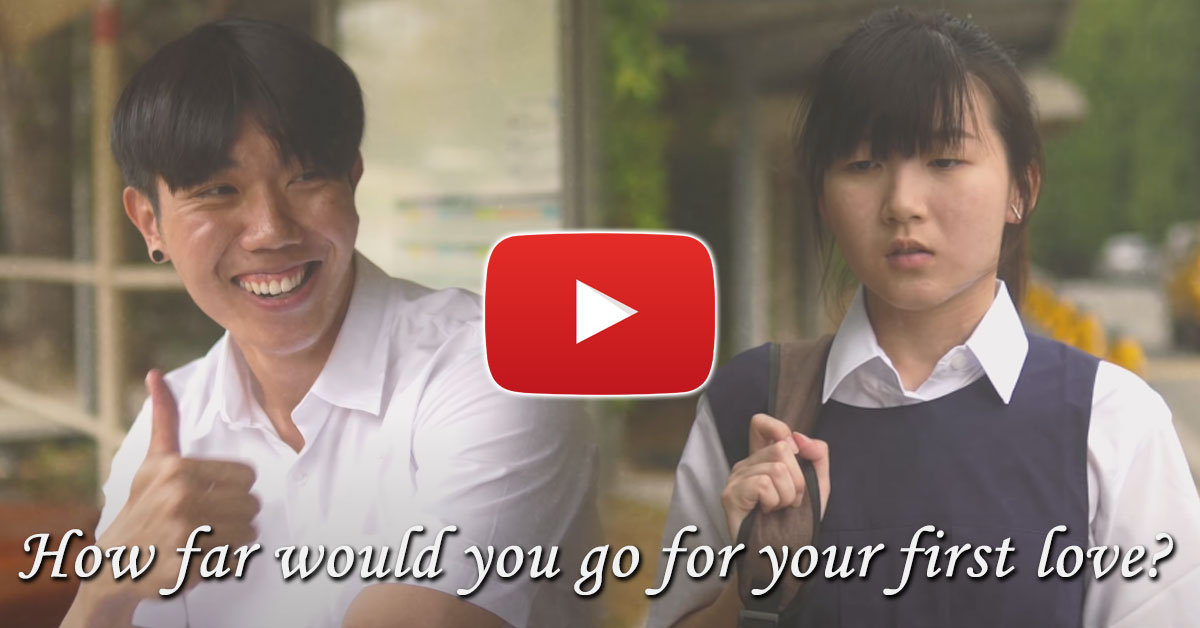 ---
Advertisements
---
Enjoyed this article because it's both informative and entertaining? If so, you should download the Goody Feed app so that you won't miss out on any articles, as there are app-exclusive contents as well! Also, join our Telegram channel if you use Telegram often!
---
Advertisements
---
Latest & Popular Articles You Must Not Miss:
---
Advertisements
---
---
Advertisements
---
Our Most Popular Videos You Must Not Miss:
---
Advertisements
---
This Singapore love story set in the 90s shows you why you should never wait for tomorrow. Watch it without crying: