---
Advertisements

---
Last Updated on 2022-10-05 , 10:24 pm
The internet was once obsessed with pimple-popping videos.
However, the internet has moved on from zits to ingrown hair.
Yes, ingrown hair.
First of all, if you have no clue what an ingrown hair is; then you must lead a very peaceful life or you have never shaved before.
Ingrown hair occurs when the hair grows back into the skin, especially if you have curly hair.
It can be a tedious process to remove ingrown hair—you either hate it or love it.
---
Why Bird Paradise Suddenly Became Singapore's Yishun:
---
You know what is more satisfying than removing an ingrown hair?
Seeing other people getting their hair ingrown hair removed.
There is an account on Instagram that is solely dedicated to videos of ingrown hair removal and it is pure magic.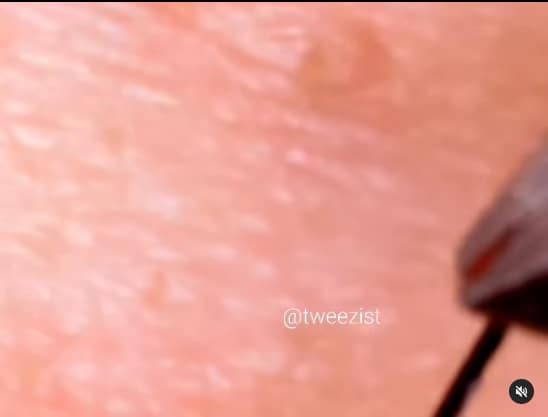 The account, Tweezist, allegedly belongs to a Korean woman and it features countless videos of the removal of her ingrown leg hair.
---
Advertisements

---
Her obsession started when she broke her leg at nine.
When she removed the cast, she was welcomed by a full bush which led her to shave it all off.
Unfortunately, she did not do it skillfully and voilah—ingrown hair!
The rest was history…
Her feed is well received by other users and she has 209,000followers.
A word of caution: the videos can be graphic as she used a USB microscope, so you can see every hair follicle being removed.