Who doesn't dream of the perfect wedding to be your most jubilant occasion that's filled with hearty laughter and chatters accompanied with blazing sunny smiles?
Imagine the room welling up in tears at your sweet love story, as you exchange your heartfelt vows and they begin to bawl their eyes out. Sounds scary but you know that if that happens, it's a wedding your family and friends can remember for a lifetime.
Even though everybody's dressed so dapper, they succumb to the sight of the sumptuous 8 course dishes and gobble down their food but what matters most is that they are all here to toast for YOUR celebration of a lifetime.
Sounds blissful don't it? What does it take to achieve a wedding like a page out of a fairytale storybook? Will you be able to cope with planning something so extravagant and extraordinary?
Truth be told, your wedding day can turn into your worst nightmare. Hence, we have prepared the top 5 regrets that couples have gone through for you to not make the same mistake! Don't say we didn't warn you.
1) "Why didn't we start planning sooner?"
Planning for your wedding actually takes more time than you can imagine. It's never "too early" to plan for a wedding after you've gotten engaged (which by the way, Congratulations!). This moment of a lifetime has to be perfect and like anything else in the world, nothing comes free.
For you to have the ideal wedding you want, set a timetable first. It's typical for everyone to ask for your wedding date but you won't be able to set your exact date first if you haven't got to booking your venue first. Hence focus on a good timeline for both you and your partner by predicting how much time you'll need to plan.
2) "Why did I choose to do literally everything myself?"
We understand that this is your wedding, your once in a lifetime moment and everything has to be perfect so you choose to do everything by yourself or with a few friends from scratch.
No doubt, you'll be able to save money through doing most of it yourself but think about this:
By spending a small amount by making your own wedding favours, you will essentially be spending so much time on the small minute details to even get to the big things!
You will be spending every single day feeling stressful because you know that all these things are only within your control and eventually go to bed feeling exhausted because all that's running through your mind aren't sheeps but streamers, countless plans and perhaps even deadlines. Sooner or later, you would burn out and worse of all, even before your main wedding preparations have begun.
Instead of carrying it all on your shoulders, let an expert lend you a helping hand. Remember, help is always readily available; it all depends on you on how much you trust them with your wedding.
Of course the help comes with a price tag, but you are guaranteed good results! Why waste precious time, all the tears and effort doing what others can do, especially when they are the vendors profession
3) "Honey, why our poses all look the same one huh?"
Pictures speaks a thousand words and helps you capture the moments that you can remember forever so obviously you wouldn't want it to be typical. However, what's stopping brides from having these amazing and unique shots is because they know they are being photographed!
If you're often in front of the camera, then it would be a breeze for you during your pre-wedding photo shoot because truth be told, it takes a considerable amount of confidence (and perhaps practice) to take those "natural" shots, like when models take shots when they're laughing as if it's something only they know about making it a perfect 'natural' lovey-dovey moment. But don't worry, it's normal to feel self conscious and pose naturally.
However, do not let this self consciousness or nervousness consume you. Our professional photographers will do our best to make you feel at ease and comfortable while doing your shoot but it all begins with you, so you should relax too!
The worst thing you'll want is when you become so nervous, it reflects in your photos and nothing can be done to change it except to feel awful about the outcome.
So loosen up, have fun and just bask in the idea that you're sharing this journey with the love of your life 🙂

4) "I should have really stuck to my own gut feeling of picking that first gown right?"
---
Advertisements
---
This regret is more applicable to brides. As a bride, you are given the right to look the best on your special day. Every other lady in the room, no matter young or old, must come second to you. Yes, that also includes your mum and your bridesmaid.
As brides, it is normal to not have a concrete idea of what kind of gown suits you best. You have zero idea what gowns accentuate your assets and also the latest and best wedding trends for Asian brides which you can reference to finalise the choice of your wedding gown!
When choosing your gown, you may also be tempted to include your groom, peers and parents opinions as well. However, sometimes less is more. When there are too many opinions, it deters you from finding YOUR perfect gown. With all their opinions, you might find yourself agreeing with their inputs and before you know it, you end up picking a gown which isn't want you actually want.
Yes, we understand that getting the opinions of your loved ones is important but remember that you are the one wearing the gown and ultimately you should make the decision. Definitely this is easier said than done because rejecting a close kin or friend's opinion will make them feel as if their opinions are not acknowledged.
Hence, it is recommended that you bring one person you can really trust along when you are doing your selection of gowns. Also, there will be experts in your bridal studio who can provide professional advice in suggesting which gowns suits you best, making you look even more spectacular than you can imagine.
---
Advertisements
---
5) "Did you think we spent too much time trying to please everyone that came today?"
After inviting all your guests to the wedding, no doubt you'll want to ensure that they have a great time. Therefore, the newlyweds become too pre-occupied with entertaining everybody by going round the tables and finding any possible time spare time they have to make conversation.
As a result, couples tend to forget to enjoy their celebration and have fun themselves too! At the end of the day, all they can remember is all the moments trying to squeeze though tables to tables so that everyone can have a good time. Not really a memory you'll like for your wedding right?
Take it from us by doing yourself a favour and don't be too concerned about your guest's experience. Your guests are definitely creative enough to think of something to entertain themselves with. Besides, your family and friends are here to see both of you entering your next phase of life together, that's a celebration in itself!
How true do you think these questions will be the ones that you'll like to avoid? Or do you know of brides-to-be who might have these regrets? Share with them before it's too late!
---
Advertisements
---
Also, keep in touch with us on Facebook and Instagram as we share more tips and inspirations for your wedding 🙂
}The Louvre Bridal team
www.thelouvrebridal.com
This Singapore love story set in the 90s shows you why you should never wait for tomorrow. Watch it without crying: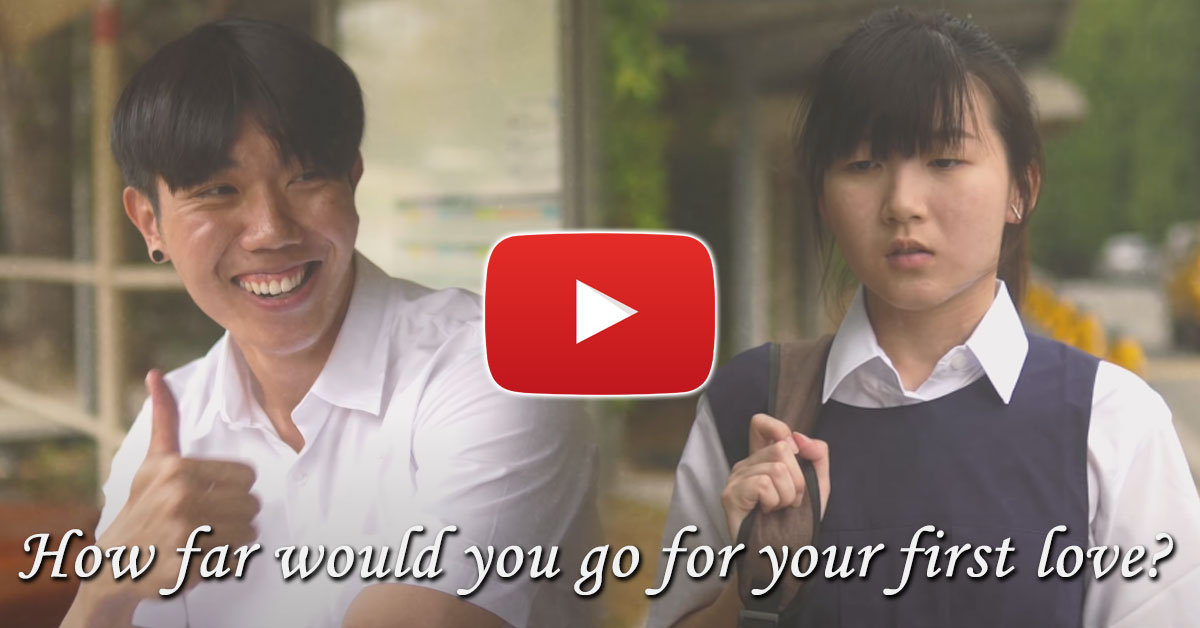 ---
Advertisements
---
Enjoyed this article because it's both informative and entertaining? If so, you should download the Goody Feed app so that you won't miss out on any articles, as there are app-exclusive contents as well! Also, join our Telegram channel if you use Telegram often!
Latest & Popular Articles You Must Not Miss:
---
Advertisements
---
---
Advertisements
---
Our Most Popular Videos You Must Not Miss:
---
Advertisements
---
This Singapore love story set in the 90s shows you why you should never wait for tomorrow. Watch it without crying: