For the past decade, most of our online conversations with our friends and relatives have taken place over WhatsApp.
After all, who wants to spend money on text messages and calls when they can converse for free over WiFi?
Created in 2009, the popular messaging app has over two billion users. 
But now, many users are looking to make a switch.
Earlier this month, WhatsApp updated its privacy policy, sparking concerns that the app will share personal information with its parent company Facebook, which acquired the app back in 2014.
Still, with all your conversations, pictures, and precious videos on WhatsApp, how can you possibly switch to another app?
Enter Telegram.
You Can Now Transfer Entire Chat History, Including Media, from WhatsApp to Telegram
That's right, Telegram is allowing new users to transfer their entire chat history from  WhatsApp.
The new feature also allows Telegram users to transfer photos, videos, and other documents from both individual and group chats.
Yes, with just a few simple steps, WhatsApp users can ditch green for blue without losing any data.
So, how do you do it?
The only snag is that you can't import all your chats all at once. You'll have to transfer individual chats from WhatsApp to Telegram.
Here's how you do it:
To move a chat from WhatsApp on iOS, open the Contact Info or Group Info page in WhatsApp, tap Export Chat, then choose Telegram in the Share menu.
On Android, open a WhatsApp chat, tap More > Export Chat, then choose Telegram in the Share menu: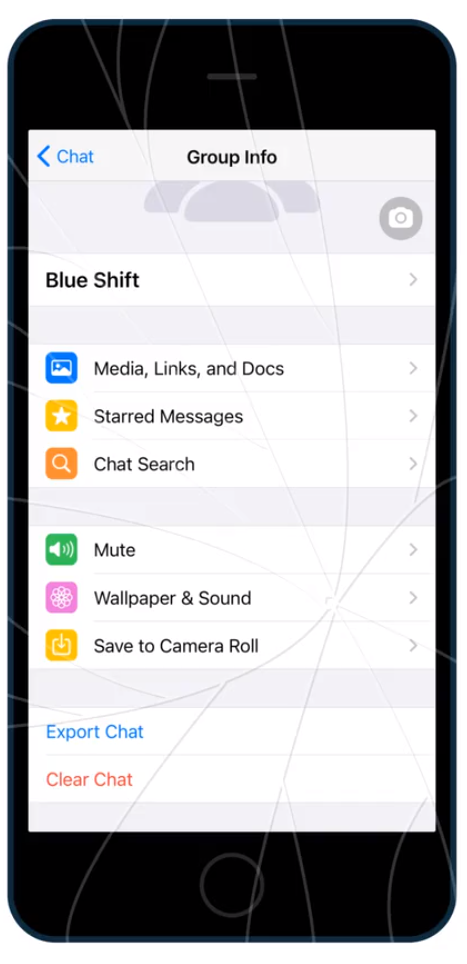 ---
Advertisements
---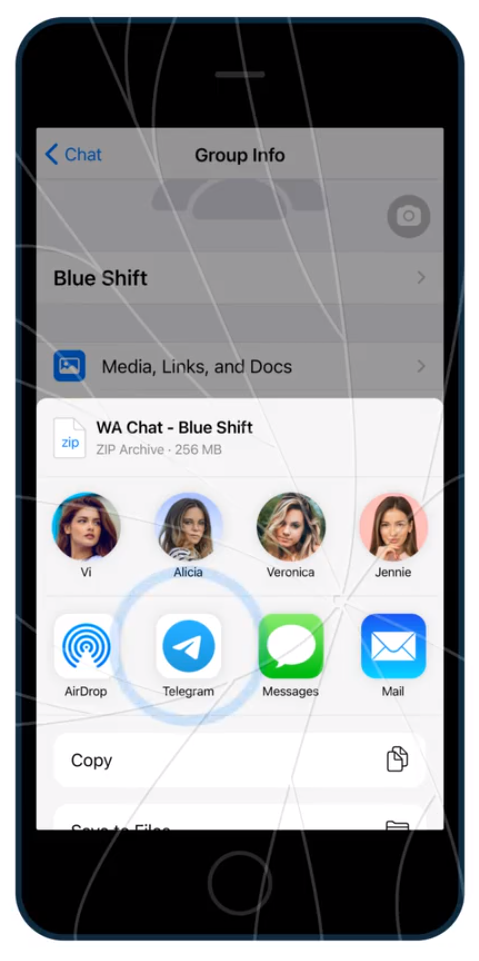 Do note that messages will be imported into the current day but will also include their original timestamps.
If you import a group chat, all members of the chat will be able to access the imported group chat on Telegram.
But if Telegram isn't your preferred messaging app, you could also export your chats to LINE and KakaoTalk.
Reasons to Switch to Telegram 
Whether it's more secure than WhatsApp is up for debate, but what some users will enjoy is their "secret chat" feature which allows users to engage in an encrypted chat in which one can set a self-destruct timer.
The messages will be automatically deleted when the timer ends.
Telegram also says that it doesn't store information from deleted chats, meaning the data will be permanently wiped from their system.
The app provides unlimited storage capabilities as well, so the chats you import from WhatsApp won't occupy extra space.
In addition, you have a vast array of incredibly useful Telegram channels to subscribe to (one of which is Goody Feed's).
---
Advertisements
---
Some offer promotions on cab rides, some will give you ideas for things to do on the weekend, and one will even tell you where it's raining in Singapore using Singlish.
Watch this video to the end to know more about Telegram (and please subscribe to our YouTube channel for more informative videos!):
Featured Image: Allmy / Shutterstock.com
Like writing? Goody Feed is looking for writers! Click here for more info!