---
Advertisements

---
As the borders open up, more tourists are coming to Singapore.
And with more tourists come more opinions about our country. Whether we like it or not.
Recently, a TikToker who visited Singapore passed some criticisms about the country, including that locals are "rude" and that everything is "expensive".
Here is her review of Singapore.
TikToker Says That Locals in Singapore Are "Rude"
Earlier this week, a TikTok user with the moniker @gracietravels posted a short video about her trip to Singapore.
Her account identifies her as "Grace", and she calls herself a "travel creator".
In the video, the TikToker shares her thoughts and reviews about Singapore though some of her comments are not very flattering for our little island.
From the outset, the TikToker says that Singapore is "not on [her] list of favourites".
One of her reasons is that the locals are "rude". Using the backdrop of the baggage collection carousel at Changi Airport in her video, the TikToker shares her encounter with the taxi driver.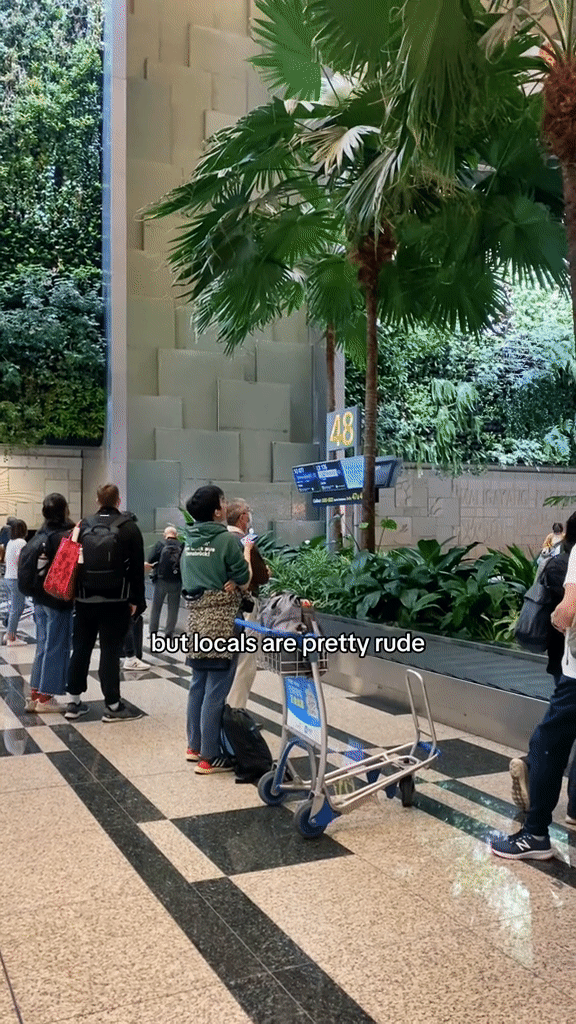 According to her, the taxi driver did not smile at them when they boarded the taxi, and she had to load her luggage into the taxi on her own.
There was also apparently no small talk on the journey apart from some conversation about how much the TikToker made.
TikToker Also Calls Everything in Singapore Expensive
The TikToker also commented that everything in Singapore is so "expensive".
Funnily enough, the TikToker made these comments with her hotel room in Marina Bay Sands (MBS) as the backdrop of the video.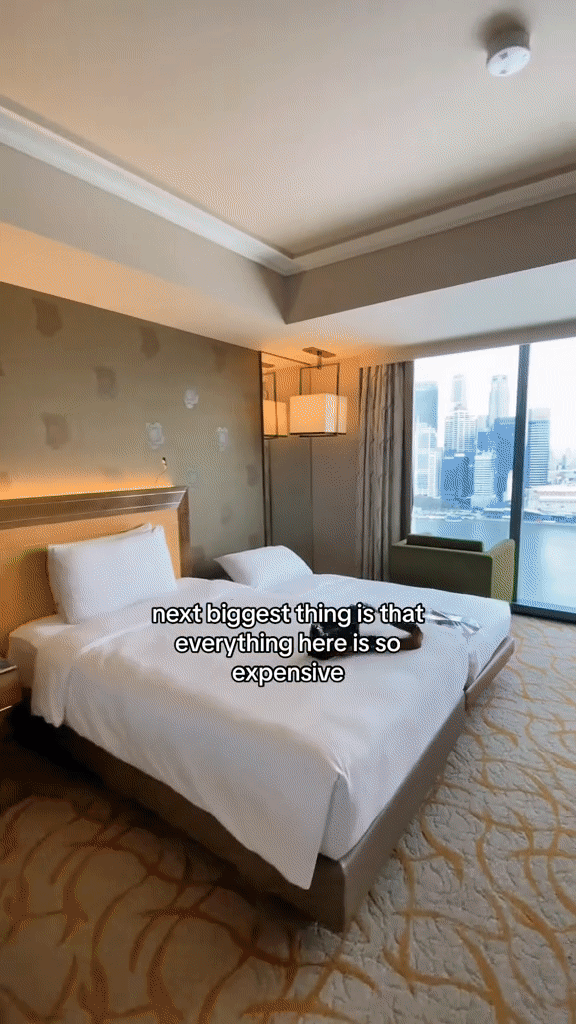 According to the video, the MBS room cost the TikToker "a fortune". She also did not find the hefty price tag for this luxury hotel to be worth it, as she said she didn't understand why people were so "obsessed" with the hotel and its infinity pool.
To add to the complaint of Singapore being expensive, the TikToker said that she had "trouble finding a restaurant that wasn't overpriced" and had "decent food".
She had to "resort to hawker centres" to cure this woe.
TikToker Thinks That Singapore Is the Las Vegas of Asia
Finally, the TikToker expressed that Singapore's entertainment scene was "man-made" and "artificial".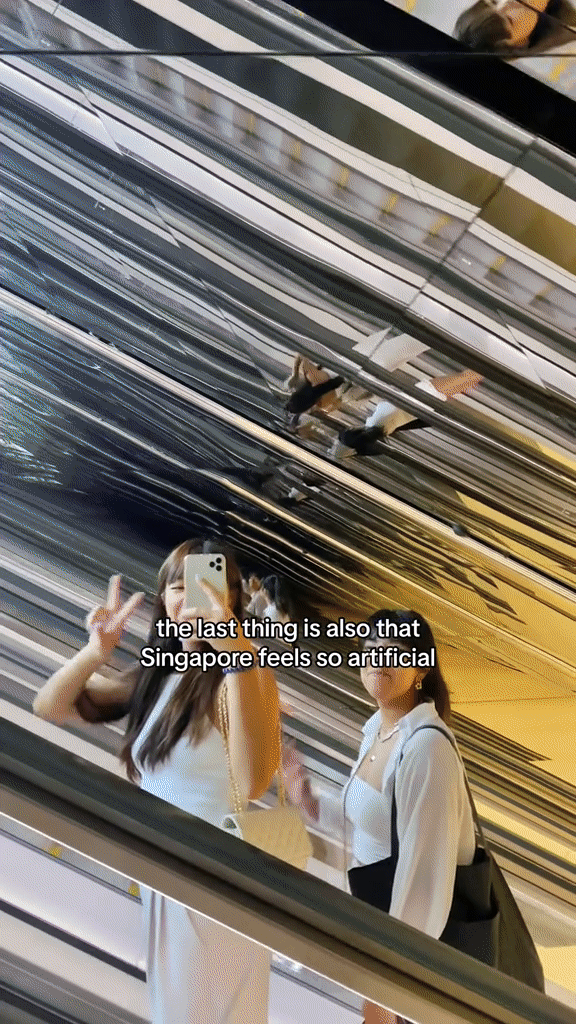 She likened Singapore to Las Vegas and didn't like how there was no "natural substance" in the country.
That said, she did compliment our gardens and featured a few fantastic shots of the domes at Gardens By The Bay.
---
Advertisements

---
The video has since gone viral with more than 466K views and is one of the most-watched videos on the TikToker's account.
What do you think about the video?