---
Advertisements

---
McDonald's is beefing up its beef, so if you've no beef with beef, this will be good news for you.
Come 2 March 2023, exactly one month after McDonald's brought back the Quarter Pounder With Cheese, McDonald's will release a new burger, the Triple Cheeseburger, for a limited time. Launching alongside the new burger is an all-new dual filling Apple Custard Pie and an improved version of the popular Lotus Biscoff McFlurry.
Here are the details.
Triple Cheeseburger
Don't like to be single like a cheeseburger?
Double Cheeseburger is still not satisfying for you?
McDonald's has heard you, and will be releasing the Triple Cheeseburger on 2 March, 11am.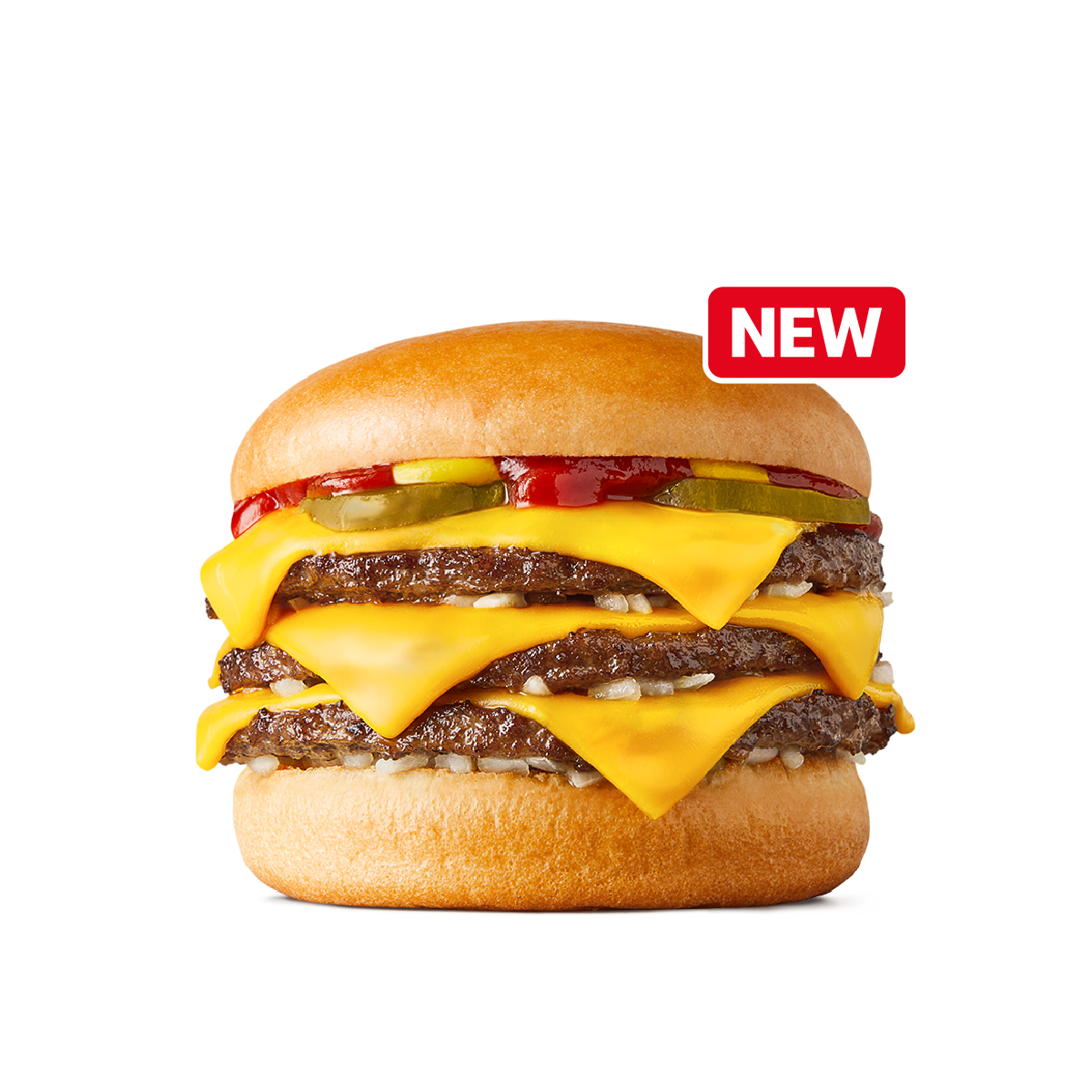 It features their recently elevated cooking methods, with these small changes:
A 9.4% increase in the gap setting of their flattening grill for juicier patties
Now slightly caramelised atop sizzling beef patties on the grill, the diced onions supposedly maximises the rich and savoury flavour of the Triple Cheeseburger patties
There are three slices of cheese thawed to 17.5°C for that "perfect melt" when in contact with that hot and juicy beef patty
Topped and tailed with new, soft glazed buns
We'd know on 2 March if their claims are true.
The burger starts from $6.80 a la carte and from $8.60 for an Extra Value Meal.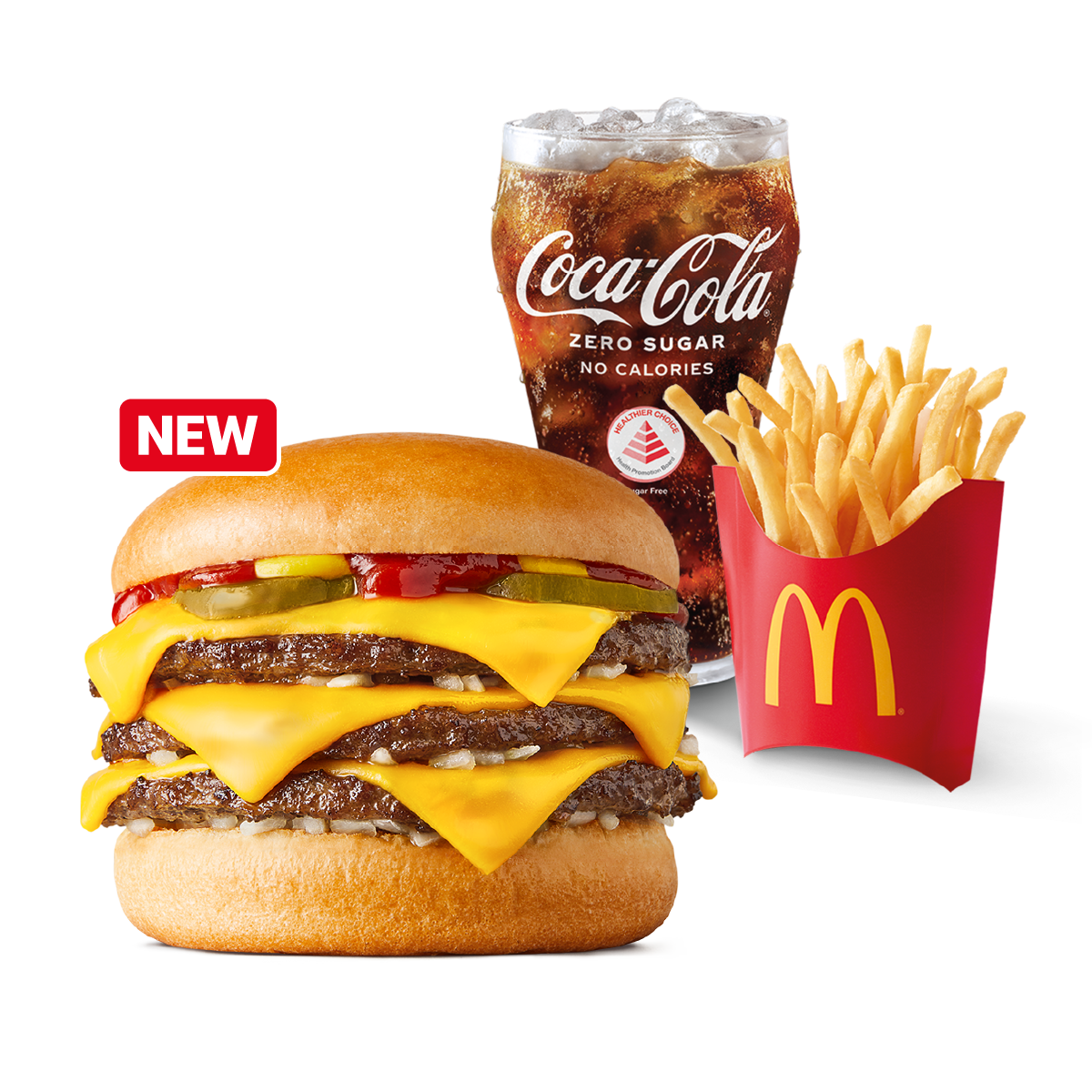 If you don't eat beef, no worries: McDonald's isn't going to let you consume calories elsewhere, because…
Two Other New Items
Apple Custard Pie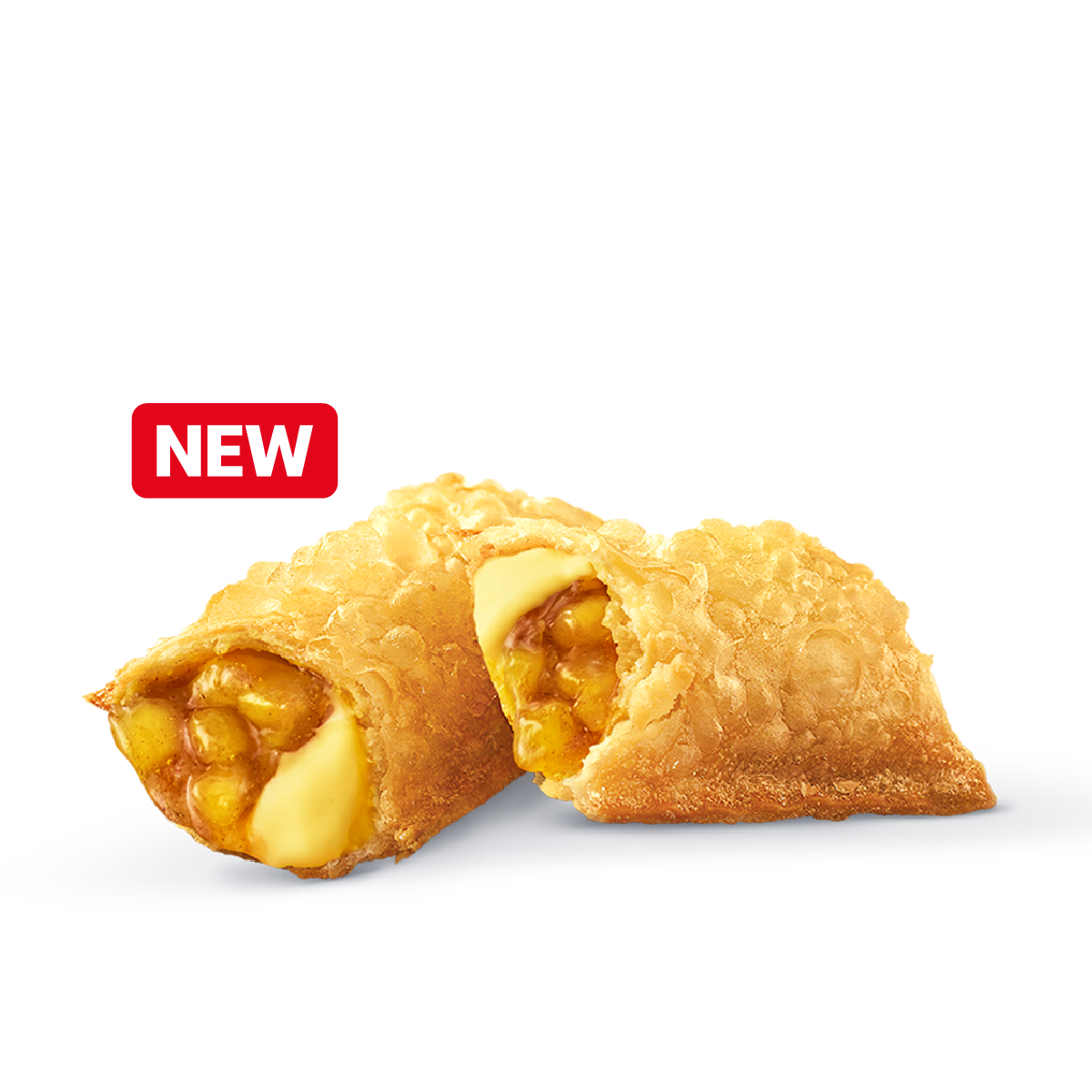 This new item is filled with apple mixed with thick, creamy custard, and according to McDonald's, it is "sure to bring more 'mmmm'".
---
Advertisements

---
The Apple Custard Pie will cost $1.80 a piece.
Lotus Biscoff McFlurry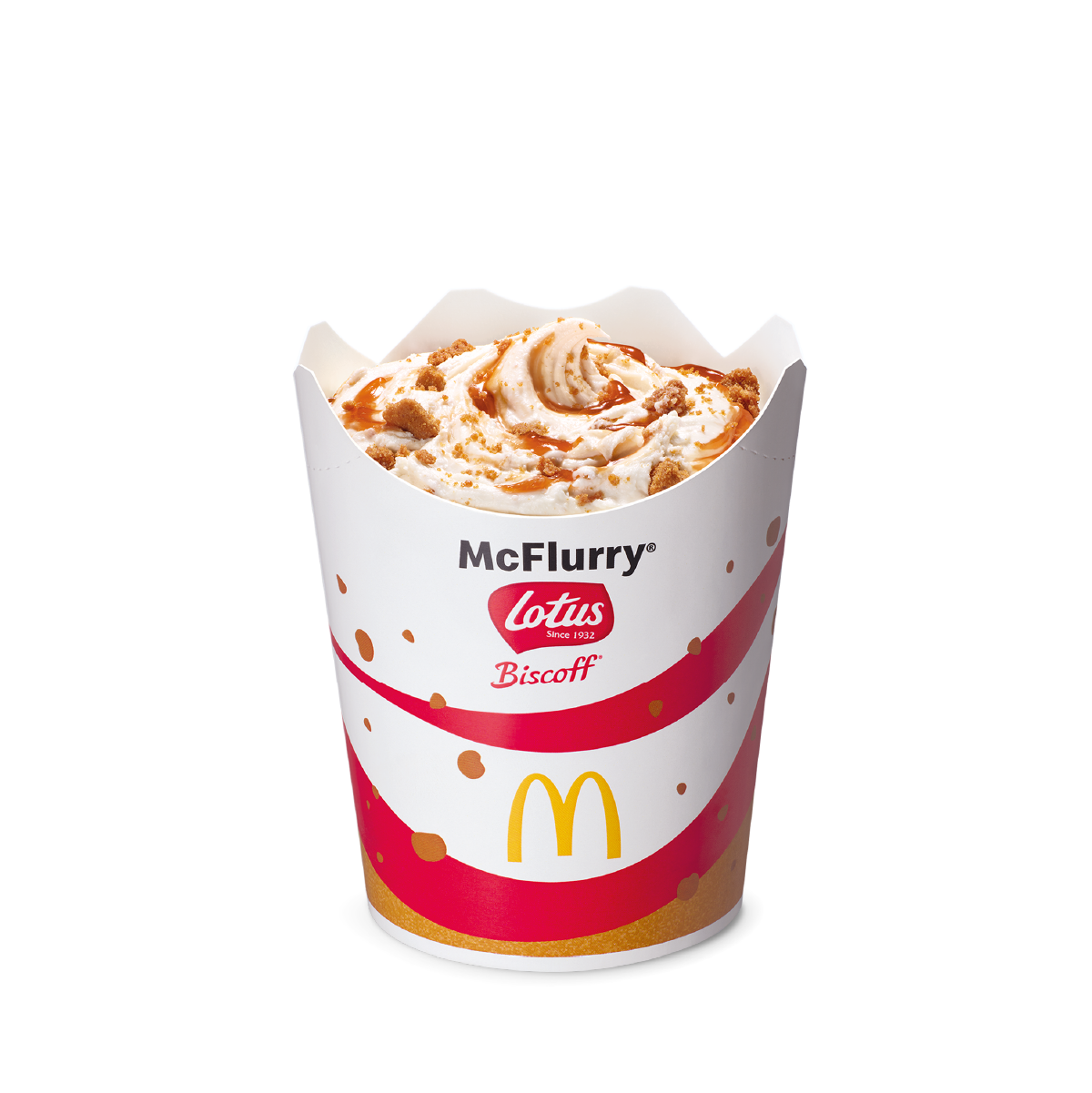 It already sounds sweet, but wait till you read what McDonald's claimed: "Enjoy a decadent treat at any time of day with the Lotus Biscoff McFlurry where spiced, deep caramel Biscoff bits meets creamy vanilla soft-serve and caramel sauce for an unbeatable combination, now with an additional drizzle of sweet caramel sauce that adds an extra sweet touch for those with a sweet tooth."
I never knew you can taste sweetness with words.
This super-sweet desert is at $3.50.
You can also get a Triple Cheeseburger Feast which comprises the Triple Cheeseburger,, a large Chargrilled Chicken Flavoured McShaker Fries, a drink and a Apple Custard Pie from $11.40.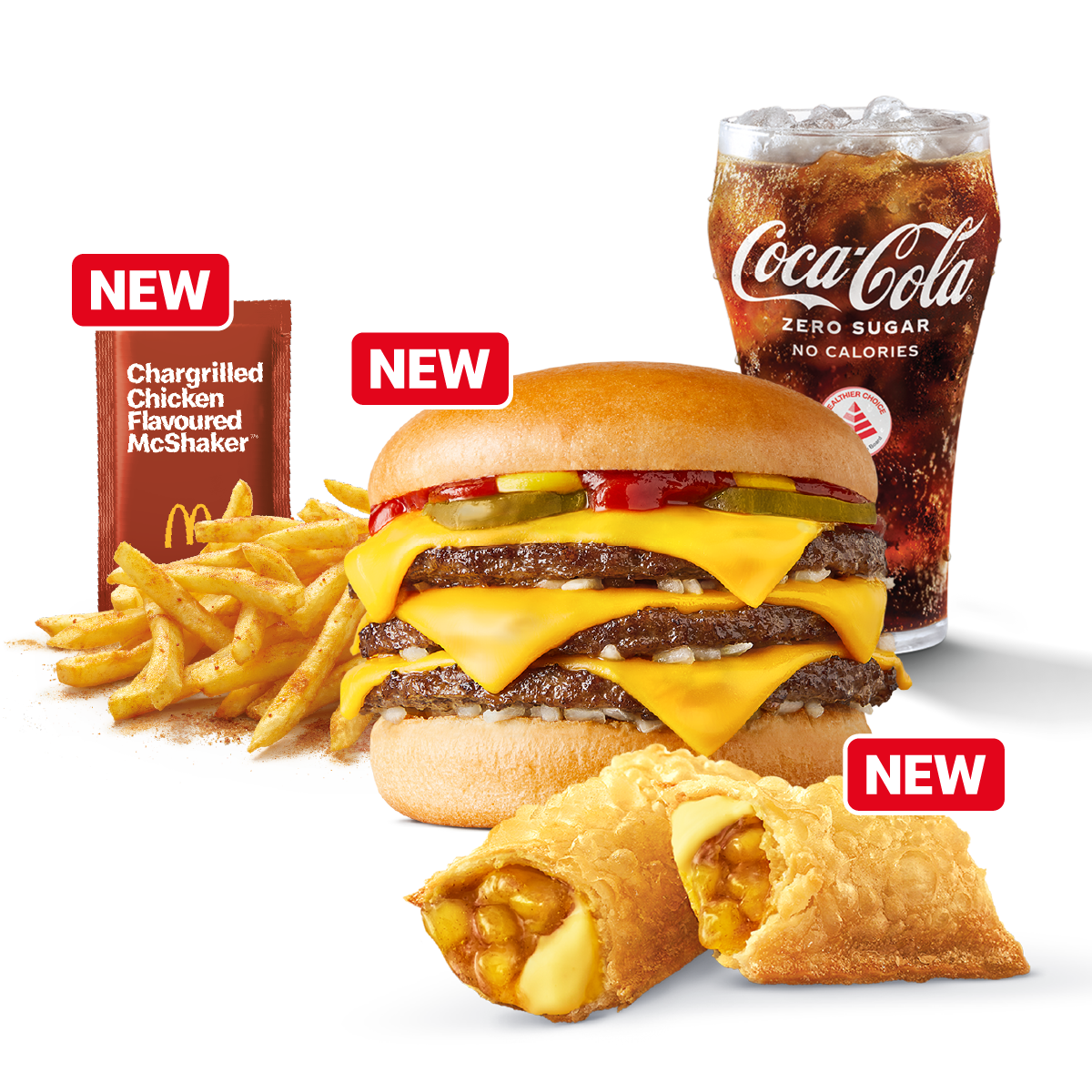 The "Mmmmmmmmmmmmmm" Challenge
If you live or work in Buona Vista and have friends, you can stand a chance to win a free Triple Cheeseburger each for you and your friends.
Simply come with two other friends and hold your "mmmm" for 60s at the digital boards at the McDonald's outlet  at Metropolis, and the first 300 redemptions daily from 1 March to 3 March will get a free Triple Cheeseburger each.