Every man's bound to be protective of his own daughter. I know I'll be. After all, she's going to be the third female royal in your life, following your mum (the Dowager Queen) and your significant other (the Queen). And you know what they say;
Third time's the charm.
And really, I've already had my life, or rather my daughter's, all planned out. For starters, I'll be keeping her away from all the young f*ckbois out there. They might be young, but they're heartbreakers. And for seconds, no clubbing with random friends called Ah Lian and Ah Pek. With all the prevalent rape cases nowadays, the last thing I want is for any mishap to happen to my own blood.
But here's the thing. While I might be considered an over-protective parent by some (like the young f*ckbois in question, for example. F*ck them), the fact remains that there are other parents out there who are arguably even more over-the-top. Tiger Mums are one…
And this US Rapper is another, seeing how he personally escorts his 18-year-old daughter to take a 'virginity test'.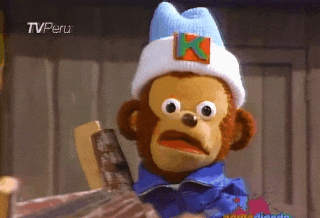 Well, I'm learning new things every day.
US Rapper
Remember this guy?
Well, don't worry if you don't. I know I don't.
But for all the context-curious folks out there, this dude over here's none other than Clifford Joseph Harris Jr.
Or T.I., as he's more commonly known.
Lest you're still unaware, this 39-year-old is a rapper and actor, but perhaps most importantly…
He has children, which brings us to the article headline.
US Rapper Personally Escorts 18YO Daughter To 'Virginity Test' Every Year To Check Hymen
According to Mothership, the US rapper recently showcased his unorthodox parenting skills on the set of a podcast, Ladies Like Us, when he talked about often he accompanies his daughter, 18-year-old Deyjah…
To the gynaecologist to check her hymen.
---
Advertisements
---
In fact, on the day after her 16th birthday, the rapper recalled how he had stuck a sticky note on Deyjah's door with the following words inscribed on it:
"Gyno tomorrow 9:30"
Well, he sure has his priorities down, that's for sure.
Breaking The Hymen Through Other Physical Activities
After the startling revelation, the hosts spoke about how someone can break their hymen through other physical activities. And in response, T.I. simply brushed that possibility aside.
"I said look doc, I said look doc, she don't ride no horses, she don't ride no bike, she don't play no sports. Just check the hymen please and give me back my results, expeditiously."
---
Advertisements
---
And no, that's not one of his billboard-topping rap singles, but his actual answer.
Also, T.I. presented some "good news": apparently, his daughter's hymen is still intact as of her 18th birthday.
And it seems that the age-old doctor-patient confidentiality holds no weight in this debate either, as T.I. has made his daughter sign certain forms that waived off the right.
Well… okay.
You can watch the 'offending' podcast down below:
---
Advertisements
---
And if it helps, it seems that he has no such protective measures when it comes to his son. As he said in the podcast:
'I don't want any of my children to have sex before it's time for them, but who's to say when it's time?' he said.
'However, I will definitely feel different about a boy than I will about a girl. And that's just the God's honest truth. I don't think there's any father out there who'll tell you any different.'
Needless to say, Netizens have not taken kindly to his remarks.
---
Advertisements
---
T.I. proudly stating he goes to the gyno with his daughter to make sure she's a virgin is disgusting. It's upsetting me that he's putting this out there like it's a genius parenting tactic. Your daughter's vagina does not belong to you. WTF.

— Natelegé Whaley (@natelege_) November 6, 2019
And considering how his own daughter had liked tweets against her own dad…
Well, I think that's an S.O.S., alright.
Like writing? Goody Feed is looking for writers! Click here for more info!