While some industries tanked under the Covid-19 pandemic, others rose up to the occasion and displayed awe-inspiring progress.
One is the supermarket sector.
And the other, online video conferencing tools.
Just look at Zoom, which practically exploded overnight after schools and businesses had to close doors and employees started working from home.
It was so lucrative that Facebook and Telegram jumped onto the bandwagon.
Now, there's another familiar app that's cashing in on online video conferencing: WhatsApp.
WhatsApp Video Calls From Desktop
WhatsApp is well-known for two things:
It's the messenger that replaces SMS as the text messaging system for mobile phones;
and it's purportedly very secured with end-to-end encryption.
Which makes its next logical step to venture into video-calling/voice-calling a given.
But one thing that's lacking on WhatsApp's part, when it comes to video-calling and conferencing capabilities, is the fact that you can't do it from the desktop app.
Which is a pity because who wants to video-call on one device and get work done on another?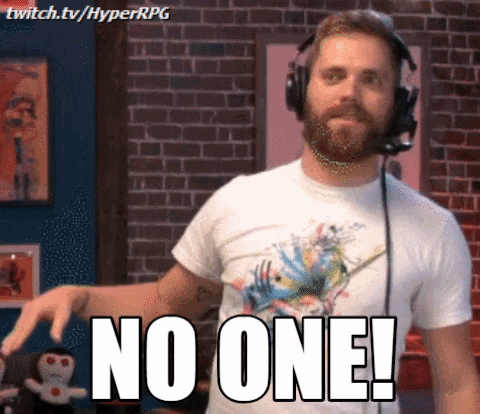 No one.
Things were made a bit better when WhatsApp allowed video-conferencing for up to 50 people through the Facebook messenger app.
Which is great, except if you're into the whole security thing, there's no end-to-end encryption.
And also, Facebook isn't exactly an app that people like.
Well, now, there's been an update on the WhatsApp desktop end.
---
Advertisements
---
WhatsApp Might Finally Let You Make Calls from Its Desktop App
Back in June 2020, WhatsApp has hinted at improving their desktop app to support video- and voice-calling functions.
Now, four months after the expectations and hints, it seems like that particular dream is coming true.
On 19 Oct 2020, WABetaInfo, the site that ponders and reviews WhatsApp updates, revealed that WhatsApp has built the feature into one of their test builds.
Here's What It Might Look Like:
A separate window will pop up, showing the controls to make a call from the desktop app.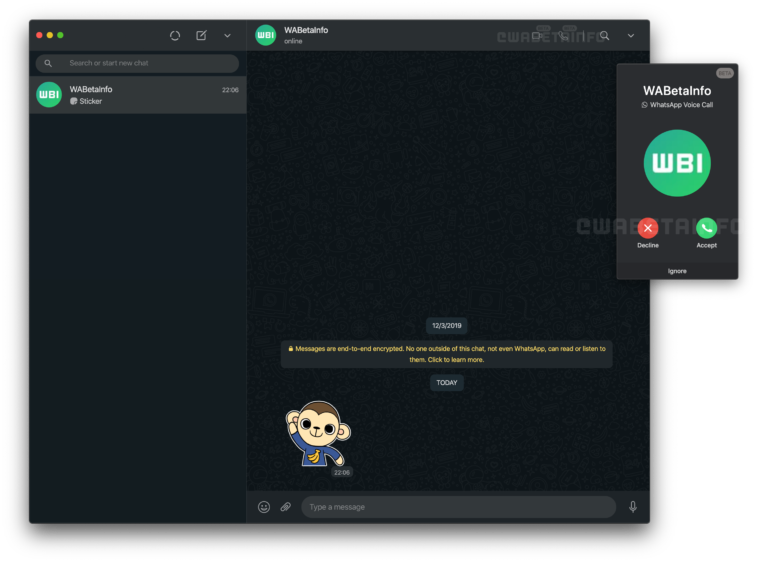 And during the call, the separate window will change to buttons with different functions as well.
---
Advertisements
---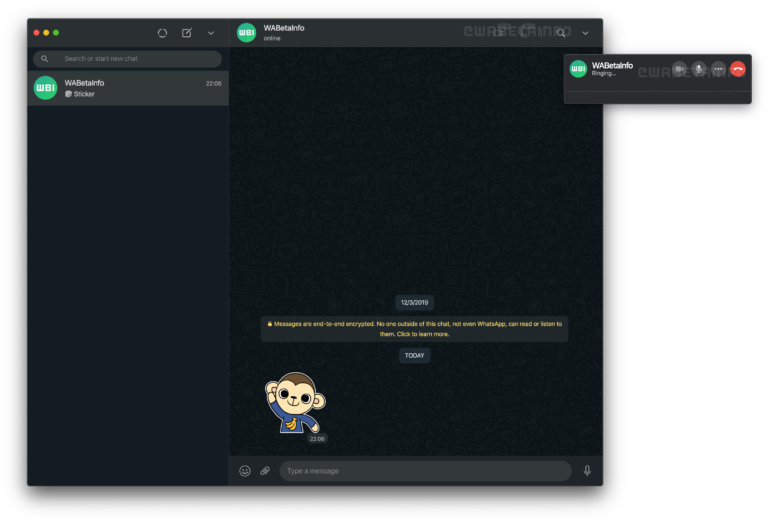 Unobtrusive seems to be the name of the game here.
Not Available So Soon
Now, for the "not-so-good" news: this feature is under development and no one knows how long it'll be before WhatsApp's desktop app is equipped with the new feature.
On the flip side, WhatsApp's probably as eager as you are to get this feature up and running because as the days go by, more and more people will be returning to schools and offices, rendering the point of video-conferencing moot.
It was also reported that the new feature will allow you to make group video and voice calls.
---
Advertisements
---
Speaking of technology, did you know that Samsung is allegedly removing chargers for some of their mobile phones next year?
You can read about why they're doing this here.