It seems that all hope is not lost.
Lovelynn Tan, the 8-year-old girl who was thrown out of a van in a road accident, has purportedly shown signs of responsiveness after lapsing into a coma.
And it's certainly a vital factor, considering how doctors have previously proclaimed that the next few days would prove "critical" for her.
8YO Girl in Woodlands Accident Shows Signs of Responsiveness
According to 8 World, the young girl responded when staff at KK Women and Children's Hospital were clearing her phlegm.
However, she has yet to wake up from her coma, and as such is still not entirely out of danger.
Apparently, the victim had gone through three brain scans during her ICU period, and is expected to undergo another within the next few days.
In previous reports, it was stated that she suffered from leg fractures on both legs as a result of the accident.
According to the girl's father Eric Tan, her legs are healing in a proper manner.
No infection was seen as well.
Over 100 People Donated $39K to Her
Throughout this tumultuous period, Eric and his wife have been visiting Lovelynn on a daily basis.
And it appears that their plight has touched many.
Members of the public have been contributing with monetary donations – a notion which Tan has expressed his gratitude for.
Some have also pledged hefty donations; such as a certain Guorong Andy, who announced via social media on a S$39,575 cheque to the family (from his previous posts, it appears to be donations from over 100 people).
Other Netizens have also expressed their support for the victim, and hope that she would make a speedy recovery.
---
Advertisements
---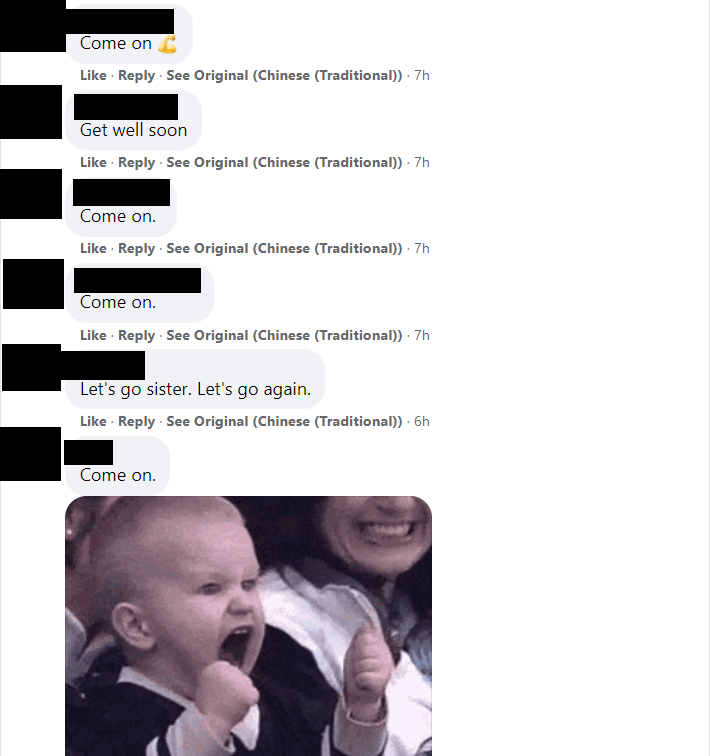 If you wish to contribute, you can contact them directly here.
Woodlands Accident
Lest you're unaware, a red Audi had collided with the back of a van on Friday (23 October).
The accident occurred along Woodlands Avenue 12.
Due to the sheer impact of the crash, a person could be seen flying out from the van and hitting the road in brutal fashion.
In total, 7 people were involved in the accident.
---
Advertisements
---
4 were subsequently sent to Khoo Teck Puat Hospital – one of whom was Lovelynn.
She had flown out of the van amidst the horrific collision.
After she was sent to Khoo Teck Puat Hospital, the young girl proceeded to undergo emergency surgery, and is now receiving intensive care at KK Women's and Children's Hospital.
Despite a slight improvement at the time, she was reported to have blood stasis in the rear-end of her brain.
Meanwhile, the family's six-year-old daughter has since returned to school.
---
Advertisements
---
'Perpetrator'
Apparently, the driver of the van was Mr Chen's brother-in-law.
Having been arrested after the accident, the driver was subsequently released and is now recuperating at home, though he may be summoned for investigations in the near future.
Mr Chen does not blame his brother-in-law for what happened.
In an interview with 8World, Mr Chen said that his brother-in-law must already be feeling the guilt of what he has done.
"Nobody wants such a thing to happen," said Mr Chen.
---
Advertisements
---