---
Advertisements

---
What pronouns do tablets use? I/Mi, obviously.
Behold the Mi Pad, whose newest generation is said to launch as early as next month, in May 2021. 
What's next, the My Pad? 
Xiaomi Reportedly Launching New Tablet Called Mi Pad 5 in May 2021; Will Be Fastest Android Tablet in Market
Anyway, the tablet will be launched by Xiaomi (as you might have guessed), and will feature screens between 10 and 14 inches. That's around the size of your average laptop screen. 
The Mi Pad 5 will come in three specifications: the Mi Pad 5, the Mi Pad 5 Plus, and the Mi Pad 5 Pro. 
The main difference between the variants will be in their screens: the plus/pro models get a 3K display compared to the standard model's 2K, and screen refresh rate and brightness increase as you go up the model range.
The top-of-the-line Pro gets a 120Hz refresh rate—similar to the iPad Pro—and a 1300 nit peak brightness, more than twice its Apple competitor.
The Mi Pad 5 will also come with three cameras, including a telephoto and a wide-angle lens. Because photography on a 14-inch tablet is just the most convenient and fun thing ever.
The three variants will also be equipped with three different Qualcomm processors to tailor them for different purposes. The Snapdragon 888, used on the Mi Pad Pro, is expected to make it the fastest Android tablet in the market upon release. 
If you are looking to make the Mi Pad the Mine Pad, the devices range from about S$300 to S$820 when they are released in the Chinese market. Resellers are expected to quickly import the Mi Pad to Singapore after launch, according to Great Deals Singapore.
The Mi Pad may also come with a wireless stylus like the Apple Pencil, but we will only know for sure at the launch event, which seems to be scheduled on 15 May. 
---
Advertisements

---
Why do we keep comparing it to Apple? Well, see for yourself…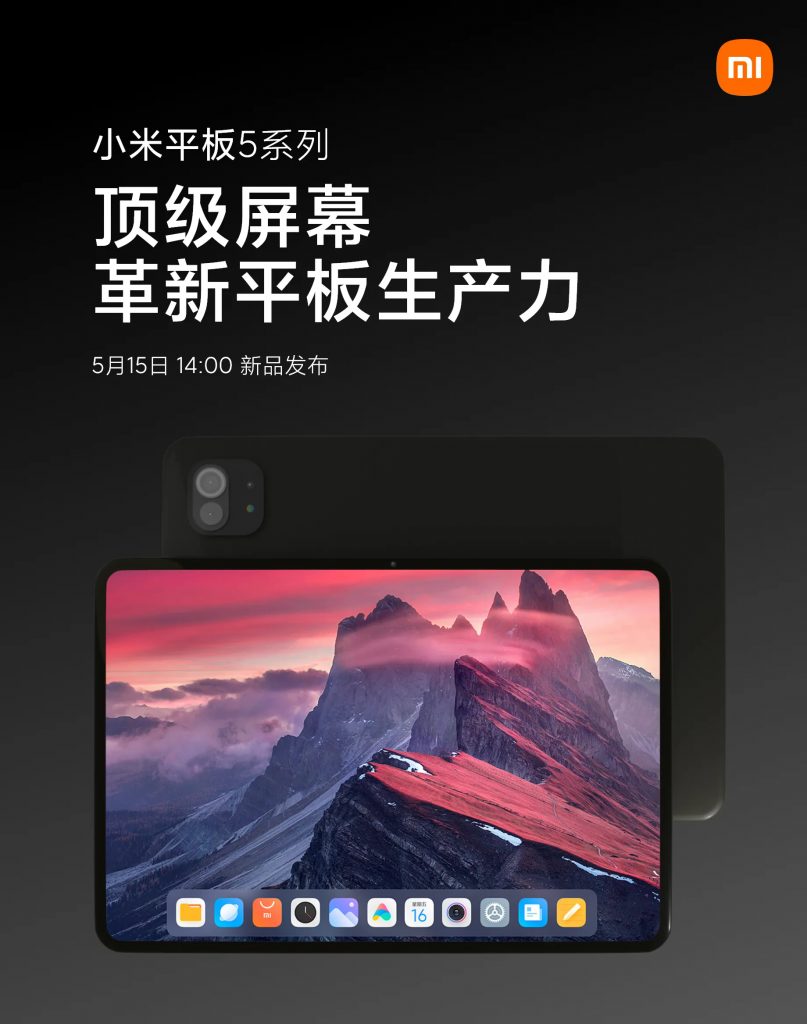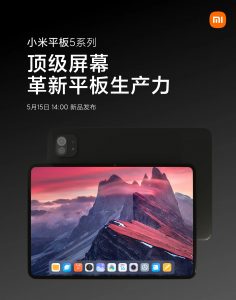 Not the Only New Launch From Xiaomi
If you aren't looking for a new tablet, how about a phone instead? A folding phone that can buy you three Mi Pad 5's, no less. 
Introducing the Mi Mix Fold, Xiaomi's first folding phone with a catchy name. It has an 8.01 inch foldable screen and a 6.52 inch display when the larger screen is folded, both with a lot of technical specifications from Xiaomi (that I guess just means the screens are very good?)
It can apparently also increase the resolution of pictures and videos, thanks to a powerful AI algorithm, so you never need to worry about spotty 360p buffered videos again. 
But you can probably afford a good internet connection if you can afford the phone—it is S$2200, after all, or 10,999 yuan pre-ordered from the Chinese website, as Great Deals Singapore reports.
That money also buys you an innovative new "liquid lens", which Xiaomi says mimics the biology of the human eye to take both close-up shots and zoomed-in views with a 108 megapixel camera. 
And a panoramic sound system with four speakers. And the biggest battery among foldable phones with a 5,020 mAh capacity. And a lot of things. I'm not an engineer.
You can check out Xiaomi's new foldable phone here:
Feature Image: Image: testing / Shutterstock.com

How much cash are you getting in December 2023 from the Government? Here are the facts simplified for you:
Read Also: