---
Advertisements

---
Last Updated on 2023-02-01 , 6:40 pm
When you are a broke and sad person (like me), pretty much the one thing that you have no choice but to rely on would be instant noodles.
They are cheap, loaded with sodium and carbs to make it taste good, and there are so many different types.
And all that variety makes you feel like you actually have your life together. 
But hey, I'll take a win when I can.
But did you know that some instant noodles out there are frickin' expensive? Like…what even, right?
It's that one food that was meant to belong to the poor, budget student club, but hey, it seems there's a market for atas ramen.
So I've compiled a list here of some of the most expensive instant noodles all over the world that are more expensive than a $3 chicken rice meal to make you go wtf?
Oh, just being Captain Obvious here: instant noodles are not healthy. How unhealthy? Take a look at this video we've done (to scare you):
Still want some atas instant noodles? Well, here you go.
1. Ichiran Instant Ramen Curly Noodles – $64.80/Pack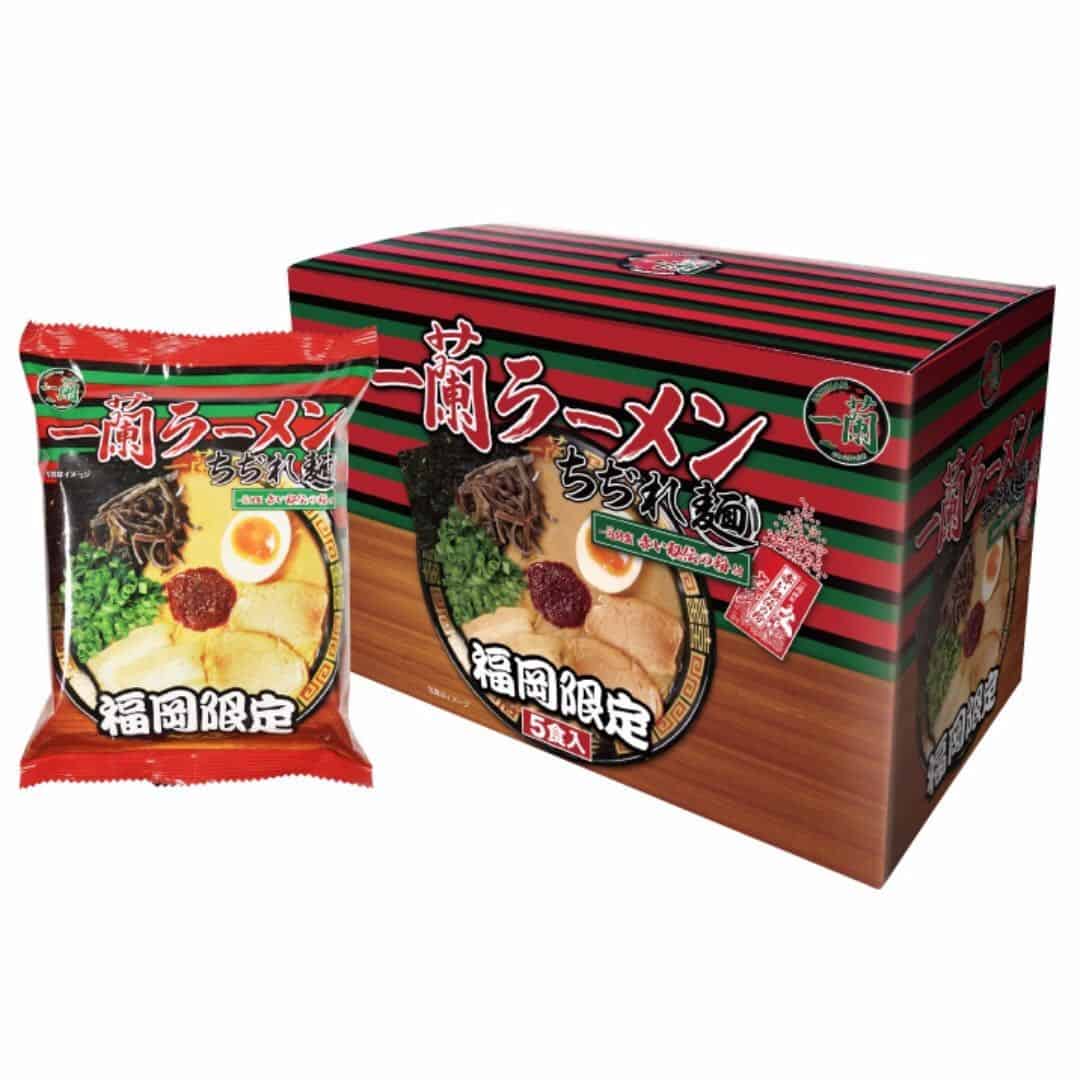 Is it possible to make ichiran ramen instantly? Well, take a look at this ichiran instant ramen.
---
Advertisements

---
This can easily be one of the most expensive ramens in the world!
It can only be found in Japan, so if you want it, you're going to have to order it online!
Now I've personally had this (it was a gift) and I can tell you that it is definitely full of flavour, and very rich in taste.
Considering the price, I'd rather get a legit bowl of ramen, though.
But if this is in your budget, firstly, you are a baller.
Secondly, give it a go! It might be your pantry staple!
You can get it from Shopee here.
2. Nissin Ippudo Instant Ramen with Hakata Pork Bone Soup – $12/SERVING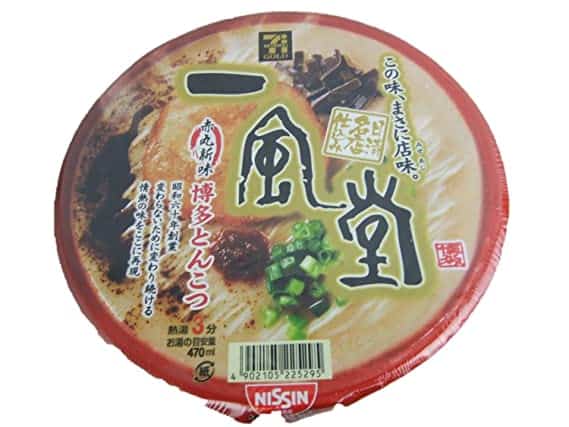 So this one is also pretty up there.
12 bucks a bowl on Amazon.
This one was created by a really famous ramen place in Japan, so you know it's bound to taste good!
---
Advertisements

---
And according to the reviews, this tastes exactly like proper ramen with the pork broth and promised to completely exceed all expectations.
So if you'd like to try quality instant ramen, this is another option.
Meanwhile, I'm still reeling at how much instant noodles can cost though.
3. Itsuki Spicy Miso Tonkotsu Ramen – $7.30/Serving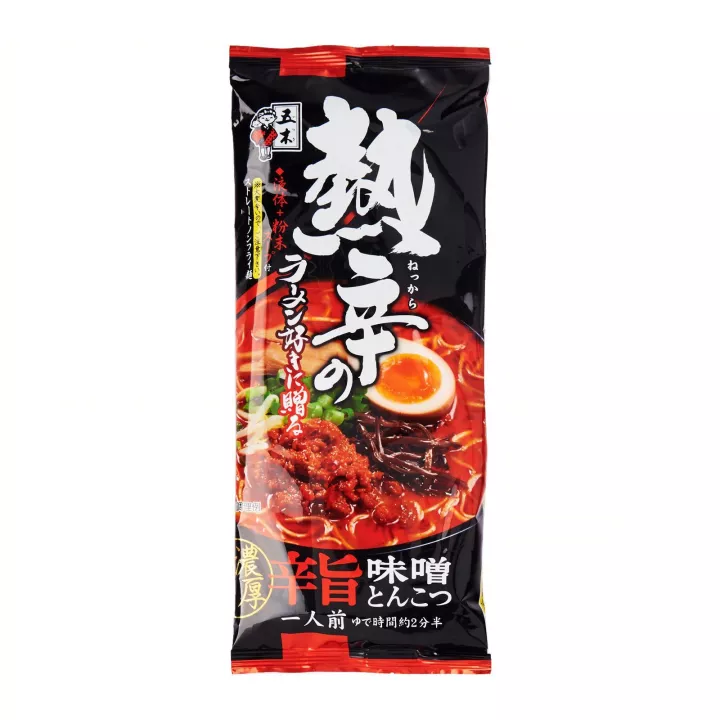 Okay, this one is really good.
Packs a huge punch of flavour with its thick and spicy soup and firm noodles!
It's also got a good slightly salty taste that is nothing like the $1 cup noodles. 
---
Advertisements

---
This ramen also has a hint of that umami taste, hitting all the right spots.
And it has the price tag to prove its worth.
4. Moroheiya Noodle – $5.30/Serving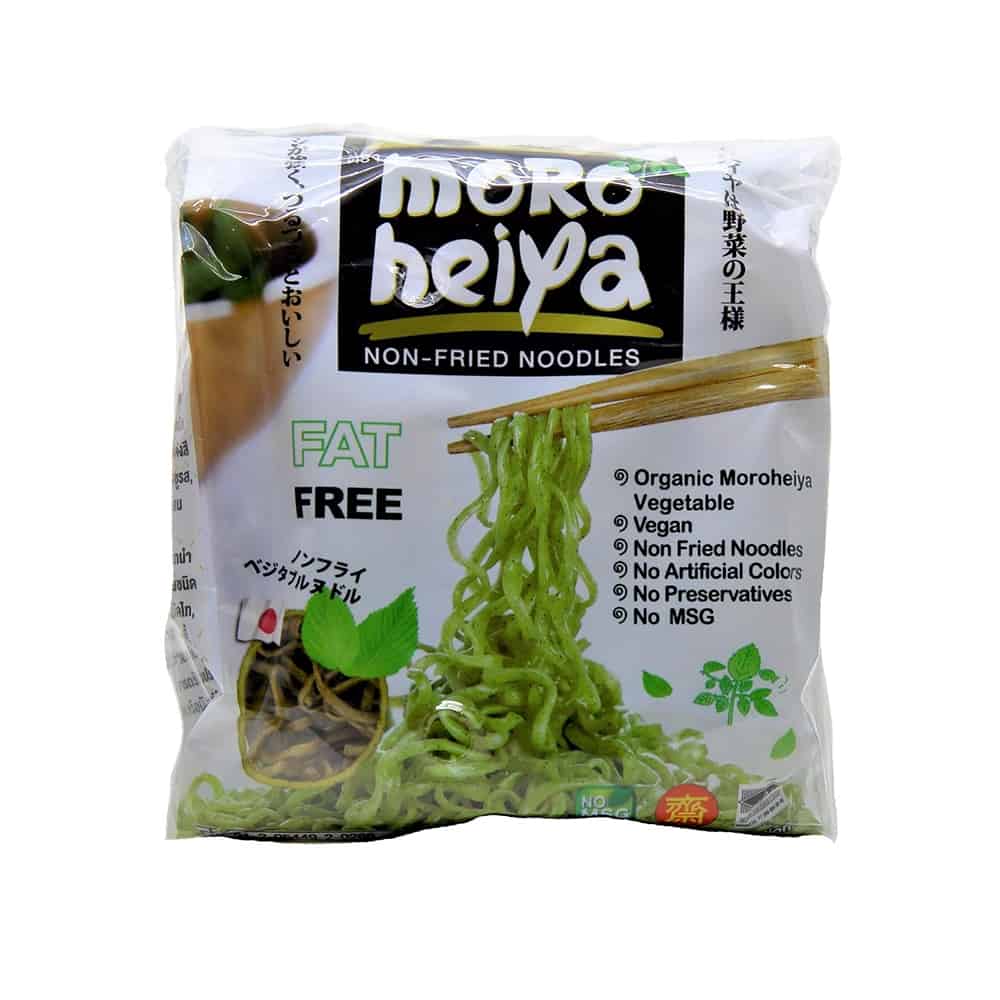 These noodles come with moroheiya noodles.
Moroheiya is a plant, which provides fibre and Vitamin A.
So this instant noodles is actually packed with loads of essential nutrients.
---
Advertisements

---
They have no artificial flavour, scent, preservatives or added chemicals, and the noodles are not fried, making it quite the healthy choice.
Probably why it's so expensive.
Taste-wise, they kind of fall flat. It isn't rich or flavourful which leave a bit to be desired.
But if you really want a quick, healthier meal, this would suffice.
Maybe just spice it up a bit on your own.
You can get it from Shopee here.
5. Marutai Miyazaki Salt Ramen – $3.30/Serving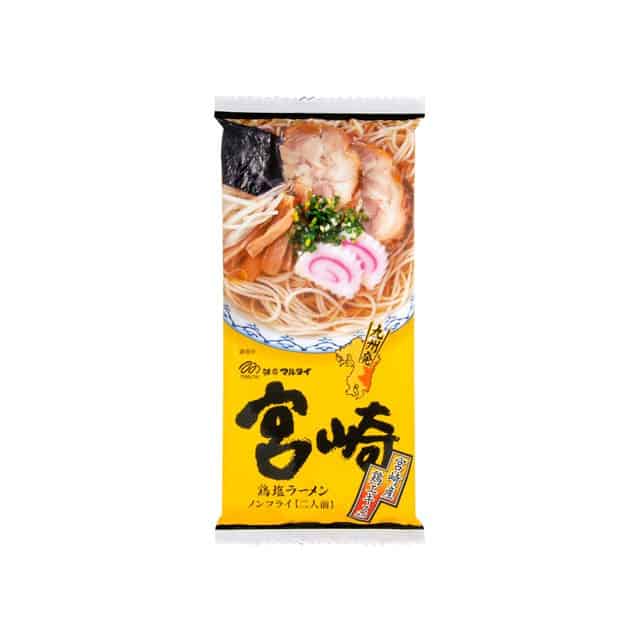 This marutai ramen is salty, yummy, and not greasy at all!
The noodles are firm, and the soup is light and full of that umami flavour.
---
Advertisements

---
We recommend having this with toppings like spring onions, pork and even an egg! Well, although after adding all those, it's going to be well more than $3.30.
You can get it from Shopee here.
6. Miracle Noodle Kitchen – $53.40/Bundle of 6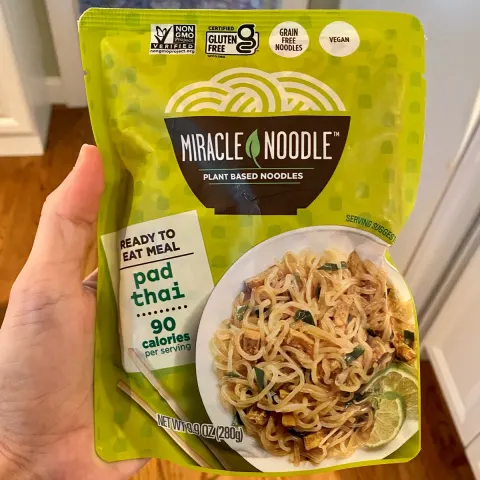 So you know how there is always that one healthy person that has to take things a bit too far?
This is the instant noodles equivalent of that person.
Using 'miracle', low-calorie noodles that will purely be flavoured by the flavour sachets, these instant noodles are one of the most expensive out there in Singapore.
Personally, I've tried this once.
And to be very frank, it doesn't taste very good.
I mean if you really want to lose weight, this could be a good option if you have the means to eat this regularly.
But be prepared for the hunger pangs to come on an hour later. It's not going to fill you up till the next mealtime.
So…not worth it in the end.
This one just went a bit too far.
7. Jin Bo Soul Spicy Handmade Noodles – $15.90/Pack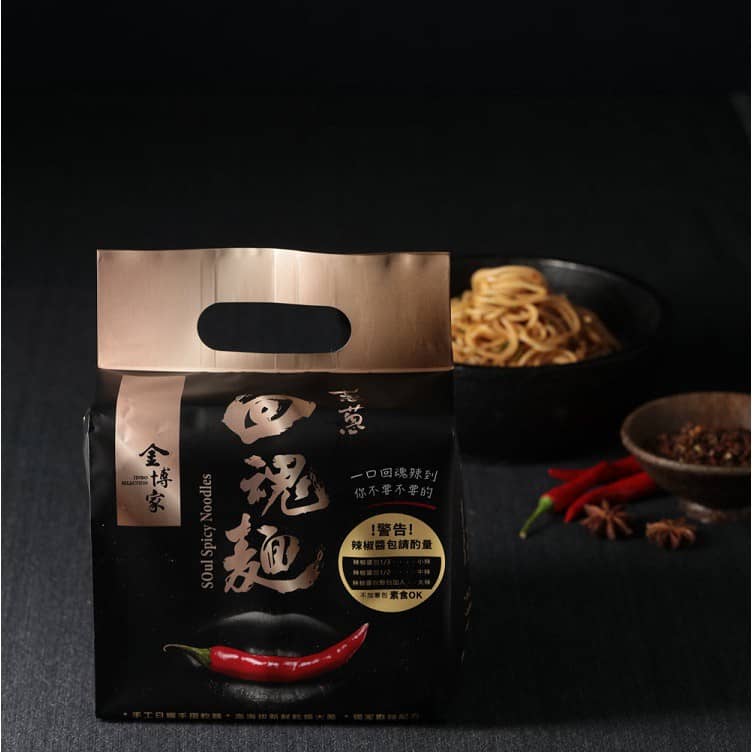 This one is also on the steeper end of the price range for instant noodles.
But if my parents were buying groceries and we chanced upon this, I might ask them to get this for the packaging alone.
Looks like the type of instant noodles worthy of James Bond with that sleek and smooth af packaging.
They have different flavours and different spice levels, so pick what you like if you're getting this!
The mala flavour can be really spicy.
But this one seriously smells good, tastes good, is super addictive and a pretty generous portion (for instant noodles). 
No regrets!
8. Prima Taste Laksa La Mian – $30.23 for 4 Packs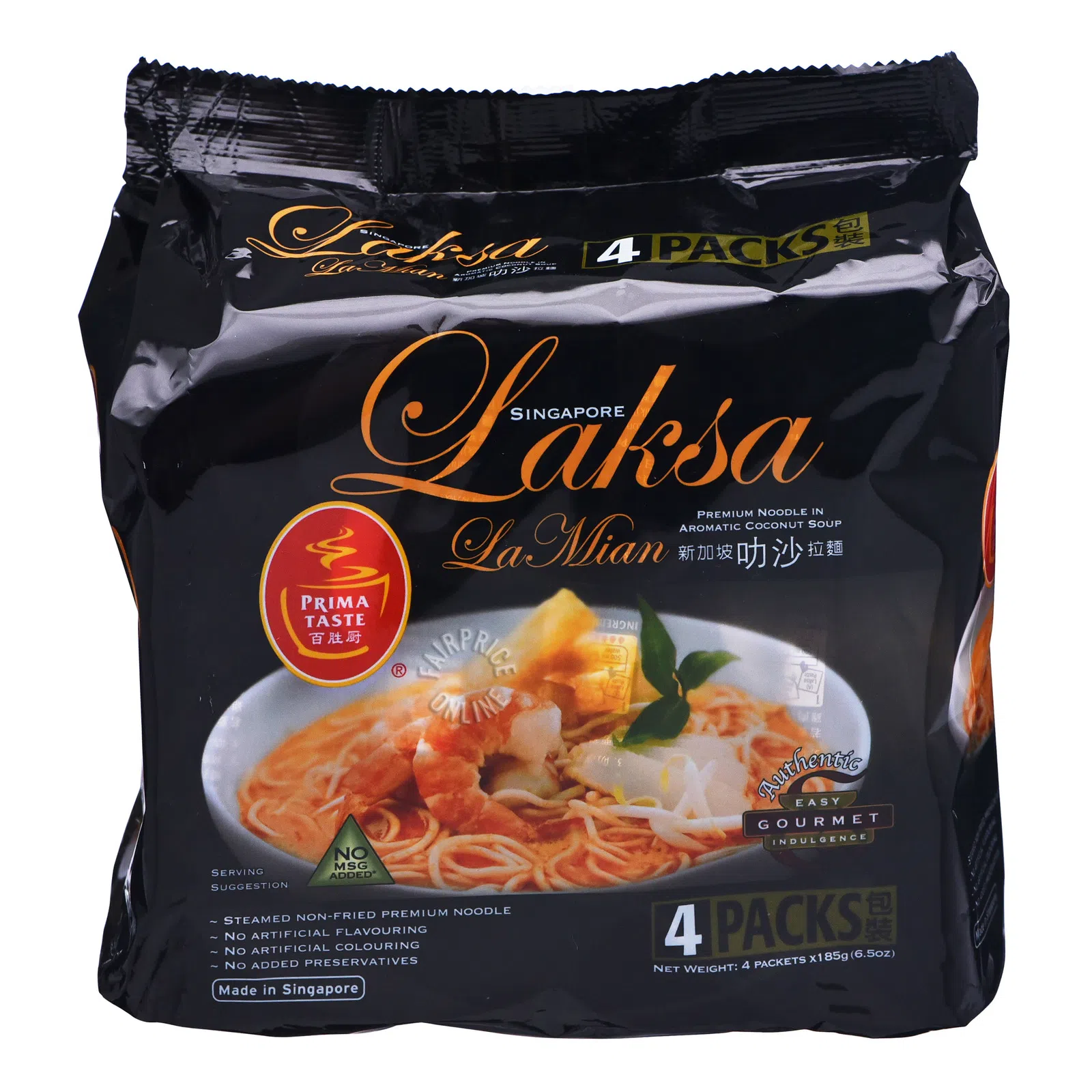 This one is from Singapore and is definitely one that most people know about. I mean, it made #1 on The Ramen Rater's list back in 2013.
It tastes just like a steaming bowl of laksa you'd get fresh from the hawker store and hits the right spot.
Creamy and with the right balance of spiciness and saltiness, it's very delicious and authentic.
Even though this is still pricey for instant noodles, I'd say its worth it if you love laksa and eat it often.
But on that note, instant noodles really isn't all that good for you no matter how good it tastes so you might want to pace yourself!
You can get it from Shopee here.
9. Nissin Raoh Instant Ramen Noodles – $7.88/Pack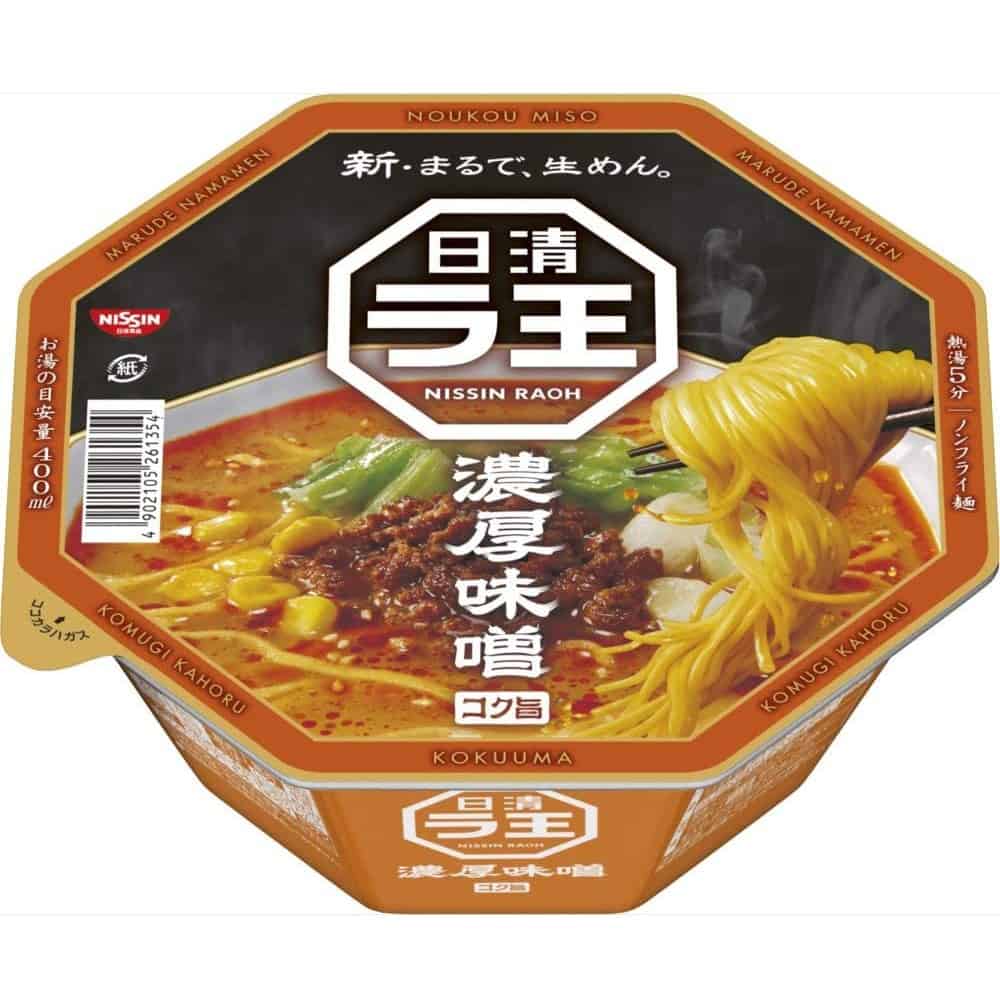 This is one premium pack of instant noodles you should get your hands on if you can.
It specialises in giving you that umami flavour, which is basically an elevated type of savoury taste that fires up the receptors in your body to start craving for food (in a nutshell).
So you already know that this is bound to taste damn good!
And it really really does.
The broth is creamy, rich and so full of flavour you'd be wondering how on earth that came out of an instant noodle pack.
It's hearty and satisfying and so try this if you get the chance.
You can get it from Shopee here.
10. Nongshim Potato Ramen Instant Noodles – $5/Pack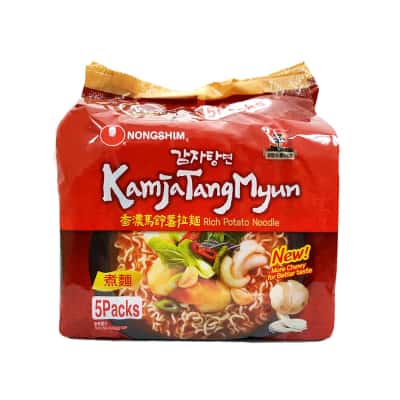 There is nothing really all that outstanding about this pack of noodles, to be honest.
It's just pricier compared to other instant noodles.
Even with the other flavours from this same brand!
The noodles are a bit different. They're more chewy than usual. The broth is light and you do get subtle potato notes.
But that's about it.
I also wasn't a huge fan of this one!
But if you enjoy mild, subtle flavours, give it a go!
You can get it from Shopee here.
Well, these are the 10 of the more atas instant noodles you can find. I mean, again, if you can afford it, definitely give some of these a go.
They are pricey for a reason: They (mostly) taste really damn good and they are nothing like those inexpensive instant noodles you'd usually have.
Meanwhile, there's a hole burning in my pocket so I gotta get back down to reality.
To my $1 instant noodles.
Y'all can ball with these premium instant noodles on my behalf.
Featured Image: Cold Storage & Carousell

Your parents are wrong: MSG (Monosodium Glutamate) is good for you (sort of). Here's the truth:
Read Also: