---
Advertisements

---
Last Updated on 2022-09-15 , 10:07 pm
If you live in Singapore and you don't know Giant supermarkets, you're probably living under a rock.
But did you know that Giant is more than just the place you get your groceries from? Have you ever wondered, while picking your bread and fish and cheese—what is Giant truly about?
So it turns out that Giant has an extensive history that dates back to the 1940s, and its presence is known throughout Southeast Asia. In Singapore, it has over 60 stores located across the island, from your lovely neighbourhoods to your office areas.
So if you've ever wanted to learn more about one of the region's largest retail players, here are 10 facts about Giant supermarket for you.
1. Giant Supermarket Started as a Provision Store
Did you know that Giant actually has its roots in neighbouring Malaysia?
The history of Giant supermarket goes all the way back to 1944, when entrepreneur Teng Sek How opened the first provision shop in Sentul Pasar, Malaysia.
By the 1960s, he had opened another retail shop at Lorong Kurau, Bangsar in Kuala Lumpur. He also founded Teng's minimarket centre in 1974.
Finally, in 1982, the first Giant Supermarket was opened in Kelana Jaya. Two years after that, Giant TMC Berhad was incorporated, and several other stores sprung to life in Malaysia.
And the rest is now history.
Speaking of which, if you'd like to see a more complete timeline of Giant's history, click here.
2. Dairy Farm International Holdings
Though Giant was founded by the Teng family, in 1999, Dairy Farm International Holdings bought a 90% interest in the chain, with the Tengs holding onto the balance.
Dairy Farm International Holdings Limited is a Hong Kong retail company, with its legal base in Bermuda. It is part of the Jardine Metheson Group (one of its subsidiaries is the Mandarin Oriental Hotel Group!), and is a major pan-Asian retailer.
Dairy Farm is mostly involved in the processing and wholesaling of food and personal hygiene products in the Pacific region and in China.
Dairy Farm's businesses span several sectors: grocery retail, convenience stores, health and beauty, home furnishings, and restaurants. Other than Giant, it operates under several well-known brands, such as 7-Eleven, Cold Storage, Guardian, IKEA, and GNC.
Yes, IKEA is under Dairy Farm…but it's just the outlets in Hong Kong, Indonesia, Macau and Taiwan lah.
By 2003, the holding company for Giant supermarket had changed its name to Dairy Farm Giant Retail Sdn Bhd, and the chain had 8 Giant hypermarkets, 10 supermarkets, and 3 Cold Storage supermarkets.
Today, Giant operates as a subsidiary of Dairy Farm International Holdings Limited, and its name was changed to GCH Retail (Malaysia) Sdn Bhd. However, Giant remains the trade name (i.e. the pseudonym that GCH does business under, since it does not operate under its registered company name) of the company.
3. Moved Out of Vietnam
If you were like me, and you thought Giant was a Singaporean thing, you're in for a surprise.
Giant operates throughout several countries in Southeast Asia, Singapore being only one of its international locations. You can find Giant supermarkets in Malaysia (of course), Indonesia, Brunei, and Cambodia.
But did you know that Giant used to operate in Vietnam too?
---
Advertisements

---
Giant opened its first store in Vietnam in December 2011, in Basement 1 of Crescent Mall, Ho Chi Minh City. The mall is located in Phu My Hung planned city in District 7. However, while Giant supposedly sought to expand in Vietnam, they left the country not even a decade later.
In 2018, the Giant chain was acquired by a French retail firm, Auchan. Auchan Retail Vietnam officially changed the name of the Giant supermarket to Auchan Crescent Mall hypermarket on 28 November 2018.
That marked the exit of the Giant chain from Vietnam's supermarket and hypermarket business.
4. First Giant Singapoe Outlet Was a Hypermarket in IMM Mall
Ah yes, I remember this.
It looks like I'm old enough (but still young at heart!) to remember the launch of Singapore's first Giant hypermarket at IMM mall.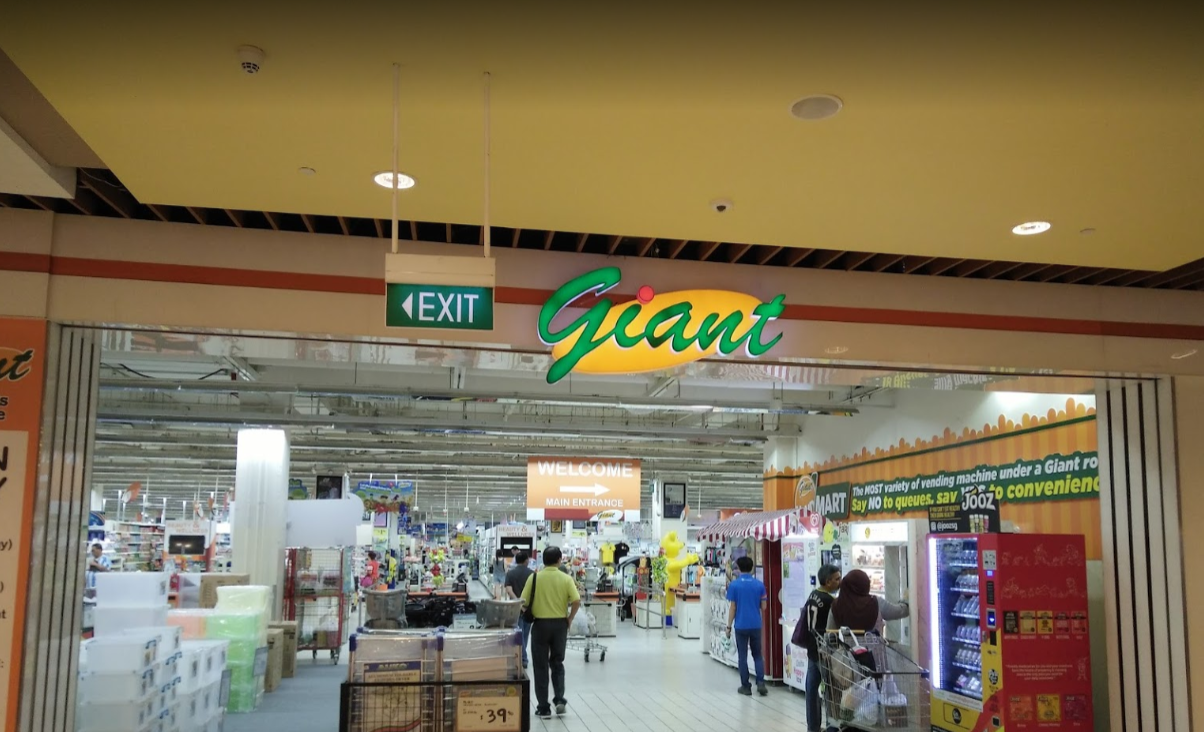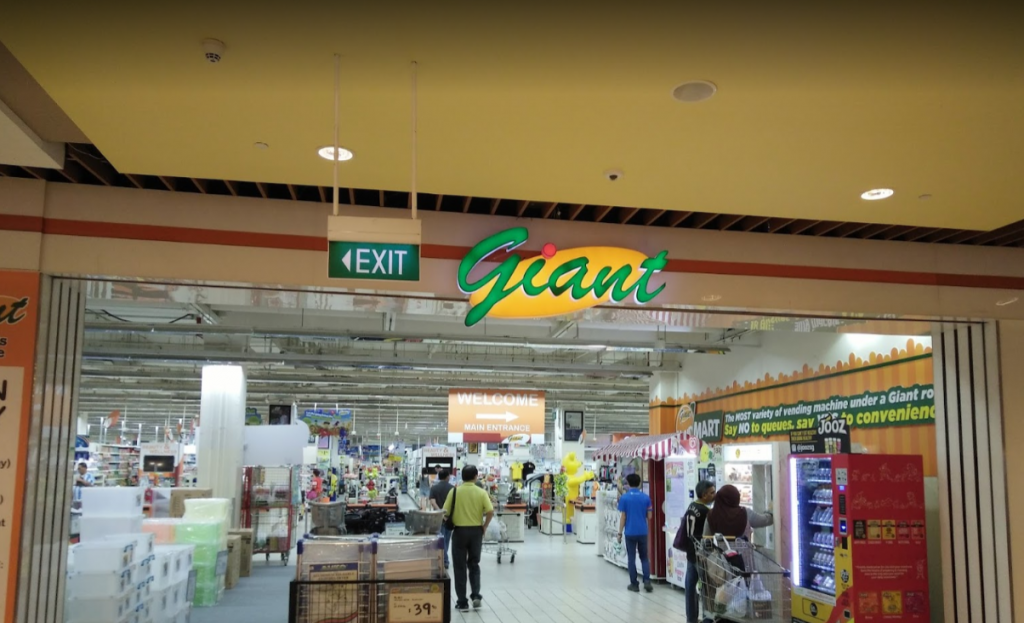 FYI, for non-westies (I'm looking at you, east-siders), IMM is located in Jurong East.
---
Advertisements

---
And contrary to popular belief, though you have to make a long journey to the west, you don't need your passport.

From 2001 to 2005, Giant Singapore enjoyed steady growth and expanded year-on-year, opening four hypermarkets and one supermarket.
P.S. If you're exploring the unknown west side of Singapore for the first time, why not check out some of our suggestions for the best malls in Jurong East? Don't worry, it's been endorsed by a west-sider.
5. Giant Singapore Took Over the Management of Shop N Save Outlets
Do you remember saying sayonara to Shop N Save? Back in the days, they were everywhere, so you couldn't have missed them.
But if you remember that, you'd probably also recall that Giant Singapore acquired all 56 Shop N Save stores in 2010 and rebranded them to Giant in April 2013 to "create better brand focus, and maximise efficiency and sustainability."
---
Advertisements

---
Only one Shop N Save store remained standing. But alas, it too fell: except it got converted into a Cold Storage store instead.
Westies, do you know where this one outlier store is? Hint: there's a "West" in the mall's name.
Oh wait, did I just give it away? Answer: it's West Mall.
6. Giant Singapore Has 3 Store Types
Peeps, don't just call it the 小间 (small) and 大间 (big) Giants. They have names one leh.
We have the hypermarkets, supermarkets, and express stores (I guess their online platform needs no further introduction). At the time of writing, there are 8 hypermarkets, 26 supermarkets, and 28 express stores.
So, if you're scratching your head and wondering what exactly is different between these three, not to worry: I got your back.
Firstly, Giant hypermarkets are your 大间 (big) Giants.
They have the largest floor space compared to other retail stores. Of course, with space then comes an extensive range of household products, electronics, and apparels.
---
Advertisements

---
They also have the largest assortment of fresh, grocery, and general merchandise items. This is the place for buying in bulk!
On the other hand, Giant supermarkets are slightly smaller (小间) in size, but they do carry a wide variety of fresh and grocery products, along with the essential range of general merchandise and household items you need.
For example, the one at Khatib MRT station is a supermarket.
Then we have your express stores. As the name suggests, it's the place for grab-and-go items like the basic range of daily necessities and household essentials. NTU and Admiralty MRT station have express Giant stores.
7. Giant Singapore's "Lower Prices That Last"

This is Giant's promise to its customers: it wants to make a "Giant difference" in your life!
"Lower Prices That Last" are essentially deals for your everyday essentials. Giant has promised you that "[h]undreds of your grocery favourites are now at lower prices that are here to LAST!"
Sounds good, doesn't it? The phrase "lower prices" is enough to cement Giant's place in our hearts.
8. Giant Online Has Easy-to-Cook Video Guides
This is definitely something new to me.
If you haven't heard, Giant has a YouTube channel with a variety of content. But beyond marketing their brand like paying Goody Feed to write sponsored contents and promoting the best deals in stores, they have many recipes for you to try out!
Giant even curates themed playlists for their recipes. If you're feeling festive, they have Christmas recipes; if you want something fuss-free or if you've never stepped into a kitchen before, they have simple recipes ready for you.
It looks like no matter what the occasion is, Giant is prepared to satisfy your taste buds. So pop by their YouTube channel if you're searching for new dishes to cook!
Here's one such video below. Scallop lovers, this one's for you:
If words are more of your thing than pictures, check out the written recipes here!
9. You Can Check Out Sweet Deals at Giant Online
Another move by Giant to make itself known as the ultimate retail chain in Singapore. Move aside NTUC Fairprice, it looks like you have a giant competitor.
Nothing is sexier to a Singaporean than discounts, and it looks like Giant has plenty of that.
Giant's website boasts several types of promotions: in addition to the aforementioned "Lowest Prices That Last", there is also "Weekly Deals", "Giant Fresh Offers", and "Eat Healthy, Get Active".
It's pretty obvious what "Weekly Deals" is about: Giant works together with their partners and many other brands to bring new grocery deals every week. Do be sure to pop by their website regularly to catch any spicy discounts, since this is (as you can see) a weekly affair.
"Giant Fresh Offers" is another type of weekly deals, except for fresh produce. This is where you can find the newest market fresh produce, meat, and seafood choices every week! Giant even promises that all fruits, vegetables, meat, and seafood are delivered fresh to their doorstep (then to your basket) daily with "100% freshness"—if not, you'll get your money back.
"Eat Healthy, Get Active" is Giant's push to make Singaporeans healthier. With life often moving too fast for us to catch a break, our only source of comfort becomes stuffing our faces with chips and chocolate while lounging on our sofas and watching TV on the weekends.
"Eat Healthy, Get Active" promises to get you back into shape without any gym memberships. All you need is to change what you eat and to start small with some basic exercises—and Giant's here to help you with that, with a wide range of healthy food and exercise equipment at affordable prices. Time to get sweating!
Giant also has promotions for senior citizens! For anyone aged 60 and above, every day is a special day at Giant Singapore. But Tuesdays are special, because they get to enjoy 3% off store-wide on that day!
So remember to tell your ah gong and ah ma to go to Giant, and to bring along their senior citizen card.
For the rest of us who wished we were senior citizens so we can enjoy 3%, don't be sad.
If you're a PAssion Cardholder, you can earn points on your transactions and redeem them for discounts, complimentary items, and even air tickets!
10. Giant Singapore Store Exclusives

If you've ever been into certain Giant stores, you might have noticed something different.
Beyond the usual sectioning by product types, Giant Singapore has special areas with unique products! These areas are the "$1 Zone", "World of Food", and "Snack Zone".
"$1 Zone" is for all you bargain-hunter out there. With wide selections like stationery, snacks, personal care products and household items at only $1, you'll definitely get a bang for your buck here.
"World of Food" is where you can find specially curated food from all over the world. For those longing to travel but are unable to, you can at least let your taste buds take you on a gastronomical journey around the world. With products from South Korea, Japan, Australia, and more, you can discover exotic new tastes, all at your local Giant!
"Snack World" is Giant's "upgraded" snack section. For anyone who wants to chomp down on small, light treats, go explore "Snack World" to find tasty delights at affordable prices!
Giant also sells food! No, not uncooked, raw food which you have to cook yourself, but actual food which you can eat on the spot! Certain stores have fried chicken by Uncle Jack for junk food lovers, and DIY salads for health nuts!
So grocery shopping at Giant has just become a lot more interesting huh? Next time, if you pop by Giant, be sure to flex your giant brain to all your friends by sharing these cool 10 facts about our local grocery store!
Featured Image: Google Map

Fresh grads, you don't need any experience to earn up to $4,200 with this "secret":
Read Also: