---
Advertisements

---
Last Updated on 2022-10-19 , 11:54 am
Shopping in Taiwan's capital-Taipei, is heaven for shoppers, especially Singaporean shoppers. Shopping in Taipei is therapeutic and it is where you can find fashion trends, comfortable and durable shoes, and bags that you can flaunt – and all at a reasonable price.
But where to shop in Taipei? Taipei is a big place and without some planning or something on your list, it will be difficult for anyone to achieve their shopping goals. 
Where to Shop in Taipei
We have sourced some of the Taipei shopping places that we think you should add to your list in order to find the best buys in the capital of Taiwan.
Xi Men Ding 西門町

Xi Men Ding is a famous shopping location in Taipei for all the young and the hip. It is also home to a lot of small shops that sell unique clothing, bags, and shoes. This is the place that you should head to the moment you land in Taipei because it offers almost everything from shopping to food to a theatre street where you could rest your tired legs while watching a movie.
Think of this place as the Orchard Road of Taipei minus the millions of shopping malls around.
Taipei Shida Night Market 師大路夜市
This night market is slightly different from the rest because of its large selection of clothing, accessory stands, and boutiques. You can get a good price by haggling with the store owners and they would usually give in to a lower price after a while.
It is also a good place to taste all the wonderful street snacks that Taiwan is famous for!
Tian Mu Weekend Market 天母

Tian Mu is well-known in Taiwan as the expatriate area as it was popular with American servicemen back in the 1950s. The Taipei American School is the centerpiece of this district and is also one of the top international schools worldwide.
In Tian Mu, there is an eclectic mix of cultures in Taipei and you can find a healthy mix of both local and American cultures here. There are several streets where you can shop at small stores and boutiques. What you should do is visit Tian Mu on a weekend (Friday to Sunday) to experience the weekend market.
Wu Fen Pu 五分埔

Wu Fen Pu is probably well known to everyone as the wholesale market for clothing in Taipei. It sells both male and female clothing as well as caps and hats. The prices here are relatively affordable and the store owners will usually give you a discount the moment you buy more than one piece of clothing from them.
---
Advertisements

---
What you probably do not know is that some of the blog shop sellers are shopping at Wu Fen Pu to bring home the same clothing to sell in their blog shops. Therefore, if you are visiting Taiwan, drop by Wu Fen Pu to shop to your heart's content, this place is perfect if you're planning to start a clothing business, Wu Fen Pu must be on your list. 
Sky Blue Bag Shop 天藍小舖

This is a gem in Taipei – and that's why we have to specifically pick out a single store.
Sky Blue bag shop sells all kinds of bags. For ladies who love bags, this is pure heaven for you. They have all kinds of bags with different designs and colors. For someone who loves bags, the excitement hits your head the moment you walk into the shop with its overwhelming selection.

The cream of the crop? Their reasonable pricing. You cannot go wrong with this one.
Zhong Xiao Dong Lu 忠孝東路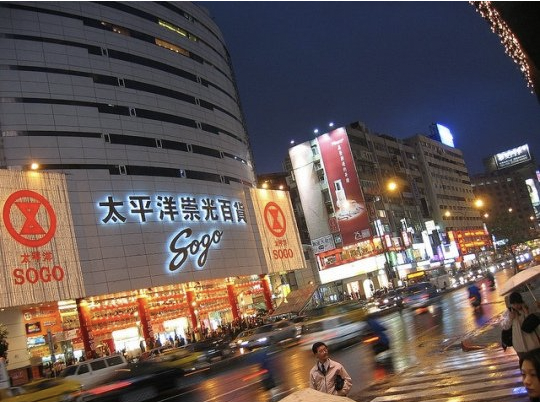 This is the shopping street of Taipei. It is busy every day from around noon time to late at night. There is a mix of shopping areas here, with SOGO Department Store (anyone remembers this?!) and other independent stores such as ZARA and Uniqlo.
However, what you should really take advantage of is the range of side streets and alleyways that this stretch of road offers. These are the real gems as you can find some affordable and also unique clothing, shoes, and bags. There is also some really nice food to be found here – Ding Tai Fung is here too! trust us, the Ding Tai Fung in Taiwan is way different than the one in Singapore.
ATT 4 Fun Shopping Mall

This mall used to be known as New York, New York but it has since changed its name to ATT 4 Fun. Inside this mall, you will find a lot of small to mid-brand stores and boutiques for your different preferences. The ladies' fashion alone already covers several floors.
On weekends, you will usually find some marketing events going on in this mall as it is one of the busiest malls around the area.
Join our Telegram channel for more entertaining and informative articles at https://t.me/goodyfeedsg or download the Goody Feed app here: https://goodyfeed.com/app/
Eslite Spectrum Shopping Mall

This is a new mall that opened in 2013 after the popular Eslite Bookshop. It is a non-conventional shopping mall as it offers wares that are cultural, artistic, and unique. Whatever you can find here is probably not found elsewhere in Taiwan. And of course, the Eslite bookshop is also found here together with a selection of teahouses brewing loose-leaf tea.
---
Advertisements

---
Xinyi District Shin Kong Mitsukoshi Department Store 信義區新光三越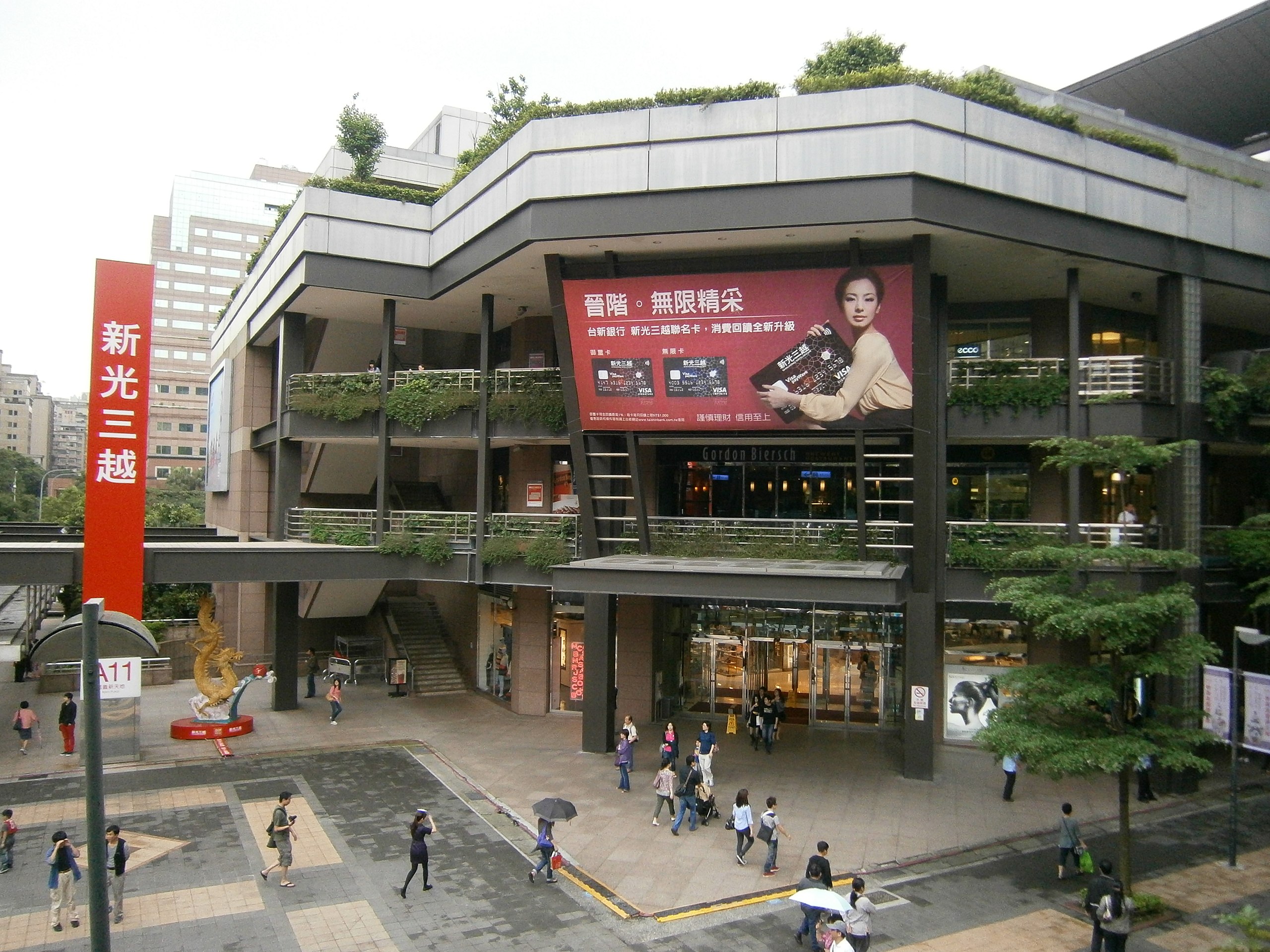 This Japanese departmental store is so famous in Taipei, people all over Taiwan came here to shop. Besides the big departmental store where you can find Japanese products and international brands, the mall also caters to the small boutique shops where you can find unique products.
This is a must-go shopping mall because there is simply so much to see and feel. There is also a large Cineplex for you to relax with a movie after all your shopping.
And if you've not watched a movie in Taiwan, here's a fact to disappoint you: Hollywood movies aren't dubbed in Mandarin; they just have Mandarin subtitles. This is why you probably should watch some Taiwan movies instead of those international blockbusters.
Taipei 101 Mall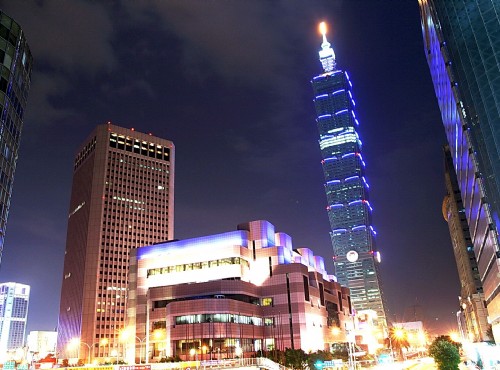 Im
Taipei 101 is the most famous mall in the whole of Taipei, mainly for its name as the tallest building there. It is also the place where fireworks will be showcased during the New Year celebration held in Taiwan every year.
---
Advertisements

---
You can find almost anything here, from high-end international brands to a local boutique selling local wares. Be sure to check out its restaurants at level 5 for some nice views, or simply have your meals in the first level foodcourt that has all kinds of "delicacies" (really, they look expensive but are relatively affordable).
And if you are willing to spend, you can book a restaurant in its tower where you can dine in luxury and see the view from Taiwan's tallest building. Or simply pay to enjoy the view from the top of the building (although the main attraction is the journey up there, not the view TBH).
---
Taiwan Shopping is the Bestest!
Shopping in Taipei might seem daunting but with this guide, you'd know the places to shop in Taipei. Thank us later and if you want to send us a gift, you know where our office is!
Featured Image:  commons.wikimedia.org / Facebook (@天藍小舖 SkyBlue) / travel.taipei.com

Here's why a 4-day workweek might finally really be possible in Singapore soon:
Read Also: