CNY gatherings- the yearly ritual we all have to go through. Visiting, exchanging mandarin oranges, collecting Ang Baos, and basically gambling all your money away. I'm sure many of us are pretty familiar with certain scenes that probably happens every year. 
Are you the bystander, or the victim of these following scenes?
---
1. The emo teenager decked with black 
There will always be this emo teenager at the corner of the house getting nagged by a superstitious relative. "Ah boy ah, why you wear black! Very suay you know!" If lucky, the nagging will only take place for around 10 minutes or so. If really suay, the whole day will be filled with naggings and more disapproving looks from relatives. 
---
2. A mistaken pregnancy
Your kaypoh aunt glancing at your cousin's belly and nudging another aunt not-so-subtly. Yes, we get that you're excited for them. But sorry to disappoint you, it's just a food baby. 
---
3. Feng Shui master on Channel 8
Ahh, THAT Feng Shui master that we all look out for on Channel 8. I bet we are all secretly checking out our luck this year in finding our soulmate. Believe it or not, it sure is nice to hear that you might be getting better luck this year in your career. Or maybe not, if you just happen to be one of the "Fan Tai Sui" zodiac signs.
---
4. Family Cliques
Taken right out of some high school scene, you'll observe that there will be different groups of people during CNY gatherings. The aunties will be playing mahjong, with the uncles watching TV and discussing politics away. The younger ones will either be sticking to their phone or gossiping away in small groups. Sometimes, there will be a cousin that just returned from overseas whom you've almost forgotten about. What's his name again?
---
5. Bad blood
This happens whenever a pair of relatives with bad blood cross paths. Not sure if it is written in the stars, or they just simply can't stay together in the same room. Scary. 
---
6. The kaypoh relatives 
Remember how your gossipy aunties and uncles ask for your academic results all year round? Now that you're all grown up, it's time to ask other questions. "Ah boy ah, what are you working as now? Do you have a girlfriend already? When are you getting married?" Oh my goodness. 
---
7. When you don't know how to address your relatives in Chinese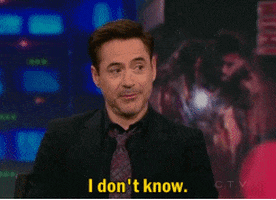 It reaches to a point where you have too many distant aunts and uncles that you just have to call them "auntie" and "uncle". If not, you'll risk getting judged if you address them wrongly. 
---
Advertisements
---
---
8. Trying to kiap more food without people's notice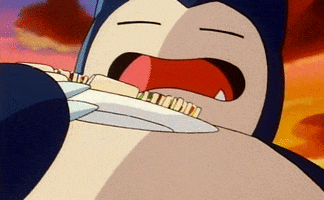 This requires strategy and risk. Remember to locate yourself where the food is easily accessible. Make sure everyone else has taken one round of serving, before swooping down for another around. 
---
9. Nameless Ang Baos
Face it, we all struggle to remember who gave which Ang Bao at the end of the day. Not that we are after how much each relative gives, just that our parents would usually match it back with the same amount of money. No net loss, no net gain, yeah? 
---
10. Chinese New Year Goodies
Every house you visit, there will always be a section where your favourite pineapple tarts will be waiting for you. It makes visiting so much easier with something to look forward to, don't you think so?
---
Read this article in the Goody Feed App now! It's fast, seamless and ad-free! Download now and stand a chance to win $50 weekly!
iOS: https://goo.gl/a0FZdy
Android: https://goo.gl/WlJzV8
Featured Image: rd.com
This article was first published on goodyfeed.com
Read Also
Like writing? Goody Feed is looking for writers! Click here for more info!