Have you ever wondered why Uber can grow so fast in Singapore, despite a relatively efficient and affordable taxi system (at least, in comparison with other countries)?
Part of the reason is because there are demand for it: commuters like us love the convenience, the lower price and of course, all those promo codes. In fact, some people have switched from MRT / Bus to Uber / Grab for their daily commute.
And the other reason is the supply: there are so many Uber cars, I can say that if I book one now in my office, one would arrive within minutes.
But here's the problem: the supply. It comprises two areas: the need for drivers and the need for cars.
For drivers, the recruitment is pretty aggressive even as of now: I'll see banner advertisements from Uber, ever day asking if I would like to be my own boss by driving for Uber.
Now, the next problem is the cars: cars are so freaking expensive in Singapore, whoever who wants to be an Uber driver needs to rent a car instead. And here's where the saga starts: the solution to find cars.
To be specific, cheap cars.
Yesterday, Wall Street Journal, the largest US-based newspaper, published an article about Singapore Uber that created ripples here.
Here are ten facts you should know about this because not everyone has a Wall Street Journal subscription (yeah, unlike The Straits Times, they didn't even let you read one article for free).
First, all about Lion City Rental
Now, before anything, you need to know about Lion City Rental, a car rental company in Singapore.
This rental firm is started and operated by Uber, and people who rent a car from them can allegedly only drive for Uber (I can't be certain, but that was what one Uber driver told me before). It's started as a solution to fill in the gap to provide drivers with a car.
Rental is relatively competitive, and with its referral scheme, people are attracted to the rental firm. According to the article, this is the first time Uber did something like this in the world, which is understandable since Singapore cars are the most expensive in the world.
And by the way, people have often associated Uber as the "biggest transport company without a single car"—guess that doesn't apply here in Singapore.
What Honda Vezel?
In recent months, you would have seen more Honda Vezels in Singapore. Here's how it looks like.
This is a car that isn't brought in by an authorized dealer, but by parallel importers. Now here's the thing: a PI car can be cheaper, but there would be more issues.
Just think of you buying your smartphone from someone from, say, Qoo10 and buying your phone from Singtel.
Obviously buying from Singtel is more expensive even if the phone is exactly the same, but you get warranty, better service and most importantly, you know the phone wouldn't catch fire.
What's with Honda Vezel?
It's a nice-looking car, but that's not the point here: Honda issued a safety recall last year due to it catching fire. The problem lies in one component in the car, and changing it would solve the problem.
Okay, so what's the deal?
Uber's Lion City Rental bought Honda Vezel
According to the article, their sources indicated that Uber Singapore has run out of cars to rent in early 2016. They borrowed about SGD$800 million to buy new cars instead, and allegedly chose to buy PI cars as they could be cheaper by 12%.
Now you know why all those new cars appear in our roads just recently, eh?
So one of the Parallel Importers is Sunrita Pte Ltd and here's what happpened
There were some legal disputes between them, but that's not our concern. What shocked Singapore was this: Uber bought Vezels (well over 1,000 units) from Sunrita Pte Ltd and other parallel importers.
---
Advertisements
---
According to the investigative piece by WSJ, Sunrita sent Uber notices of the recall on 5 May 2016, and said that they would replace the parts by end of August.
By end August, the parts haven't arrived, and Uber rushed Sunrita for it. Despite that, Uber continued to rent the cars out.
So that leads to all the headlines
Channel NewsAsia's headline is "Uber knowingly bought 1,000 unsafe cars and leased them to drivers in Singapore", The Straits Times's headline is "Uber leased more than 1,000 defective Honda cars in Singapore that were fire-prone: WSJ"
Now you know what happen. And here's the even more scary fact: for a period of time, these Vezels were on the road.
There were disagreements on what to do with the Vezels
The top guys knew about this issue and assessed the situation after an Uber driver here in Singapore caught fire.
---
Advertisements
---
Other than being unable to claim for insurance (as it's a known recall issue and it should be recalled instead of being on the road), the company was concerned about a "large safety/responsible actor/brand integrity/PR issue."
Eventually, they decided to continue waiting for the parts and told its renters that those Vezels require immediate servicing. Just FYI, cars are usually serviced once every six months.
What's the WJS article all about?
It talks about Uber, the Vezel fire and the 1,000 Vezels, with sources from deep within Uber Singapore's office. They even have access to emails, too.
You know, it's like a US drama minus the angry expressions from top executives.
What's Uber saying?
Not very helpful. Here's their response: "We acknowledge we could have done more-and we have done so…Since the beginning of the year, we've proactively responded to six vehicle recalls and will continue to do so to protect the safety of everyone who uses Uber."
---
Advertisements
---
What's Uber Singapore saying about the fire?
In response to local media Channel NewsAsia, they mentioned that upon the fire, they "took swift action to fix the problem, in close coordination with Singapore's Land Transport Authority as well as technical experts".
Just so you know, WSJ kept on asking for comments from Uber but could not get any.
Is it now safe?
In the WSJ article, a spokesman for the company said that all the Vezels have now being fixed. They even called the entire incident "the Vezel snafu", in which snafu means a complete mess.
Always bored during your commute to and fro work or school? Here's the best solution: download our app for new articles, Facebook videos and YouTube videos that are updated daily…and most importantly, exclusive contents that are only available in our app! It's your perfect companion for your daily commute!
This article was first published on goodyfeed.com
Read Also
Do you love writing? Do you want a platform to showcase your works? Goody Feed is looking for part-time writers to join the team! Click here to find out more!
Featured Image: AlesiaKan / Shutterstock.com
---
Advertisements
---
This Singapore love story set in the 90s shows you why you should never wait for tomorrow. Watch it without crying: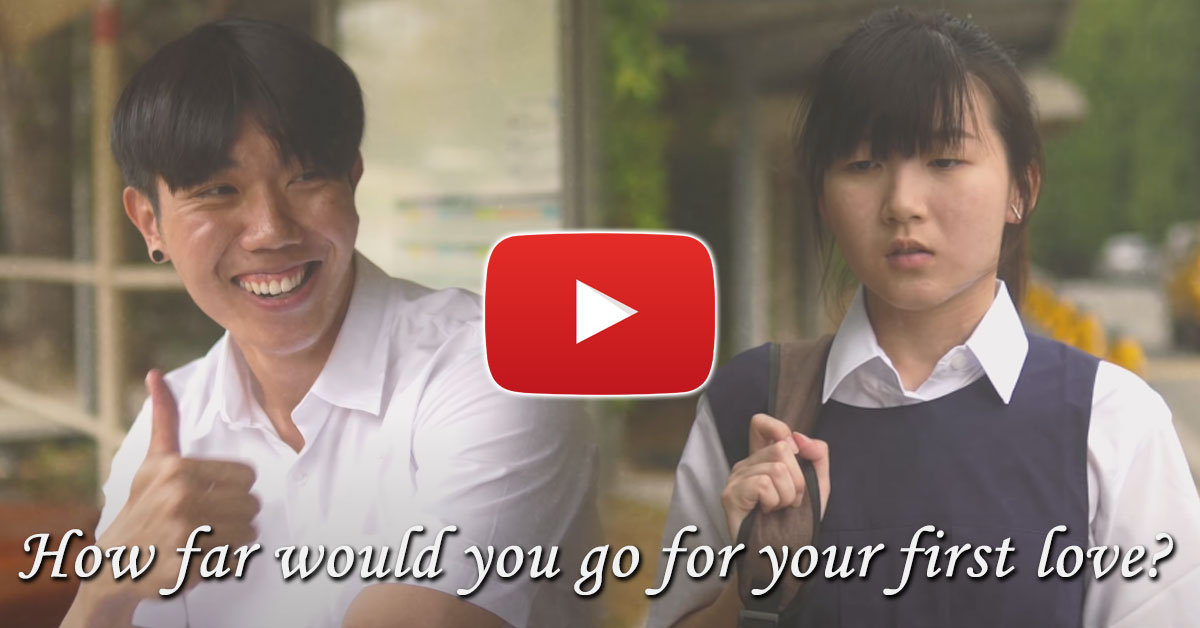 ---
Advertisements
---
Enjoyed this article because it's both informative and entertaining? If so, you should download the Goody Feed app so that you won't miss out on any articles, as there are app-exclusive contents as well! Also, join our Telegram channel if you use Telegram often!
Latest & Popular Articles You Must Not Miss:
---
Advertisements
---
---
Advertisements
---
Our Most Popular Videos You Must Not Miss:
---
Advertisements
---
This Singapore love story set in the 90s shows you why you should never wait for tomorrow. Watch it without crying: