---
Advertisements

---
Having a pet is no easy task.
You will have to take care of it, feed it, and clean up after its mess.
It is no surprise that many pet owners are giving up their pets for adoption, especially when most Singaporeans are viewed as impatient.
On 2 February 2023, Voices for Animals Singapore (VFASIN) offered 27 dogs for adoption on their Facebook page for their February Adoption Drive.
VFASIN seeks to find potential owners to help provide retired dog breeders with a forever home.
27 Dogs Finding Their Forever Home
Many different breeds are available for adoption, ranging from huskies to poodles.
VFASIN also listed the individual dog profiles and their characteristics as well.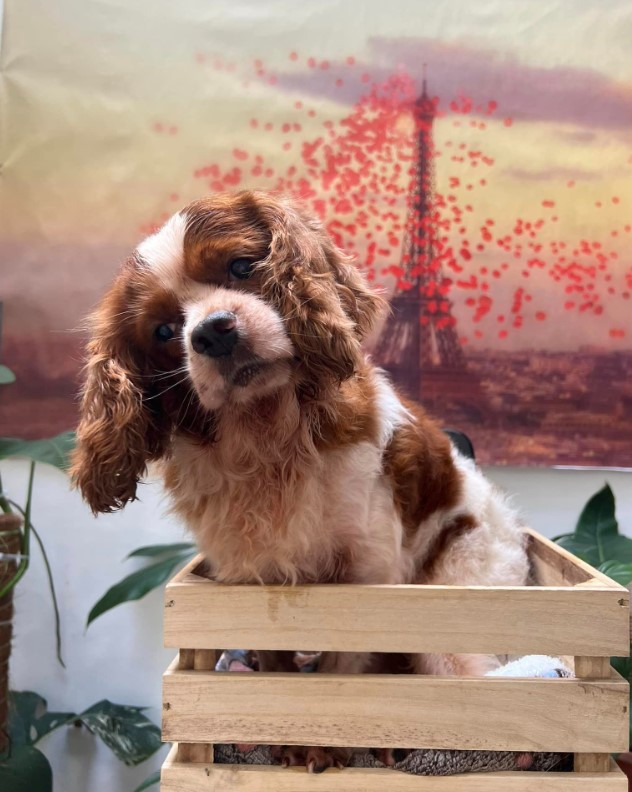 For example, this adorable dog's name is Greenie. He is a Cavalier King Charles, aged seven to eight years old. He is a lovely boy but has dental problems.
You can check out the rest of the 26 dogs' profiles on Tan Derrick's Facebook page.
However, the dogs are not potty trained. You will need to have lots of patience to toilet-train them.
If you wish to adopt them, you can email Tan Derrick with the questionnaire filled out. Only selected families will receive a response from him.
Strict Requirements to Adopt the Dogs
However, before you start squealing about how cute they are, there are strict requirements you need to adhere to before being able to adopt them.
In VFASIN's questionnaire, there are 29 questions you need to fill up.
The questions include whether the potential owner could commit to taking care of them and taking down their details, such as housing type and experiences with pets. You will also need to provide the name of the vet you currently visit. The VFASIN will also verify with the vet personally to check in as well.
These questions sound like the ones I get on dating apps.
There are also restrictions on what type of dog breeds are allowed in HDBs.
As part of the Housing and Development Board (HDB) Animals Rules 1989, there are only 62 types of small dog breeds that you can keep in HDB flats. HDB pet owners cannot adopt a shiba inu or husky.
You would also need to pay a minimum fee of $500 for adoption fees and other upkeep costs, such as licensing the dog with NParks Animal & Veterinary Services. It seems like adoption still requires a hefty sum to acquire pets.
These strict requirements likely are to weed out flakey owners since the issue of pet abandonment is on the rise lately, with one audacious owner even tossing her pet cat outside of SPCA's building.
---
Advertisements

---
Join our Telegram channel for more entertaining and informative articles at https://t.me/goodyfeedsg or follow us on Twitter : https://twitter.com/goodyfeed
Adult Dogs Deserve Love Too
All 27 dogs for adoption are adult dogs, with ages ranging from two to nine years old.
However, adult dogs deserve as much love and affection as little puppies. It is untrue that older dogs can't learn new tricks. You need to have more patience with them. They are just as adorable as the puppies.
Read Also:
Featured Image: Tan Derrick / Facebook.com

Fresh grads, you don't need any experience to earn up to $4,200 with this "secret":
Read Also: