If you've been a leader before, you'd know this: no matter what system you've implemented, there would always be some people who'd abuse the system.
The goal is to create one that benefits as many people as possible while trying to prevent people from gaming the system.
Case in point: this joker who decided that it'd be a good idea to abuse the system…and even boasted it online for all to see.
Though he amended his post after that lah.
Man Showed Off His $500 Temporary Relief Scheme Online & Claimed How He "Cheated"
Lest you're not aware, there's a one-time $500 temporary relief scheme for Singaporeans who've been affected by COVID-19.
Unlike the funds given to all businesses and individuals, this one-time payment is for Singaporeans whose income have been affected due to COVID-19.
To qualify, you must be a Singaporean above 16 and be able to prove that you've lost at least 30% of your income (i.e. pay cut or unpaid leave).
If you've lost your job altogether, you should be applying for another scheme called "COVID-19 Support Grant" that disburses $800 a month to you (for three months) instead.
Given that many of us have a loss of income instead (e.g. almost all taxi or PHV drivers), queues to apply for the grant have been spotted in Social Service Offices and Community Centres since application began.
Now, people can apply online instead.
However, of course, people must be able to prove that their income has been impacted, if not there would definitely be people who abuse the system.
Like this guy who posted his antics in Hardwarezone forums:
Lest you can't read, here's what he or she has written:
I can't believe this !! No document also can get the $500 !!
Edited : I went down to CC on the 02/04 to apply. I was previously in the hotel industry doing hotel banquet as part time kind via those manpower agency. So I just tell the one who help me fill the application form that now hotel no wedding no event so i was not assigned any job since January. Never ask for any documents, only show IC. Maybe they did checked my CPF, maybe they got call and verify with my recruitment agency I don't know. Or maybe they never do anything at all.
As some ppl say, I thought they will call me and ask for document proof or something but I was surprised to receive the email that $500 has been credited in. I was really down and out and This $500 will help me to survive through for this month. In my excitement, I posted something that I should not have post. If any of you took offence, I apologise sincerely.
To those out there who really need some cash to tide through, do go and apply for it. No harm trying.
Good luck
Nothing wrong, right?
It could have been that the authorities checked his CPF or with his recruitment agency instead.
---
Goody Feed YouTube Channel
A 34YO "old-virgin" S'porean was desperately looking for a boyfriend and surprisingly, she really found one online. But the intentions of the man will make you cry. Prepare tissue paper to watch this video based on real events:
---
But it's definitely a clear example of someone who was trying to cheat…simply because before this, his initial post was this:
And the Minister for Social and Family Development isn't happy.
---
Advertisements
---
Mr Desmond Lee, the Minister for Social and Family Development and also the Second Minister in the Ministry of National Development, posted this after someone alerted him about the post:
Lest you can't read:
Over 100,000 Singaporeans hard hit by the COVID-19 crisis have applied for the Temporary Relief Fund. My colleagues and volunteers from the SSO and PA have been working round the clock to process and disburse the funds as quickly as possible. People are calling and emailing to ask when they can get help, and colleagues have tried their best to help.
Along the way we're adjusting to make the TRF more flexible and responsive. We've accommodated a wide variety of supporting documents: a letter, an email, a screenshot from an app, a WhatsApp message, an appointment booklet, handwritten notes, payment slips. And for those with no documents, they can make a legal declaration on the form and we will accept the application.
---
Advertisements
---
Yet, many people have sent me screenshots such as this, which suggest that a very small number of people are taking advantage of the schemes, or encouraging others who do not need help to try to "cheat" the system. No, you are not cheating just the government. You are doing this at the expense of many Singaporeans who are in genuine crisis, and need this help. Those who've written to me about such abuse are rightly indignant. And my colleagues and I are also disheartened.
But our priority now is to disburse the TRF, the COVID-19 Support Grant and provide other help schemes. We need to focus on improving the way we provide assistance, to help affected people and vulnerable communities. Meanwhile, for those of you who are asking what we are doing about such abuse, we've sent these reports of abuse to Minister Shanmugam. He told me his officers might be able to find some time later on, to have a chat with them.
#SGUnited #SingaporeTogether
And if you'd realise, there are two powderful sentences at the end of the lengthy post: Meanwhile, for those of you who are asking what we are doing about such abuse, we've sent these reports of abuse to Minister Shanmugam. He told me his officers might be able to find some time later on, to have a chat with them.
Minister Shanmugam is of course the Minister for Law and Home Affairs, so his officers are either police officers…or lawyers.
---
Advertisements
---
No wonder that fellow amended his post.
Now, if you're still thinking of abusing the system simply because the authorities have become more flexible to help out more Singaporeans, don't even think about it.
If not, once Shanmugam's officers have some time later, you're going to have a chat with them.
This Singapore love story set in the 90s shows you why you should never wait for tomorrow. Watch it without crying: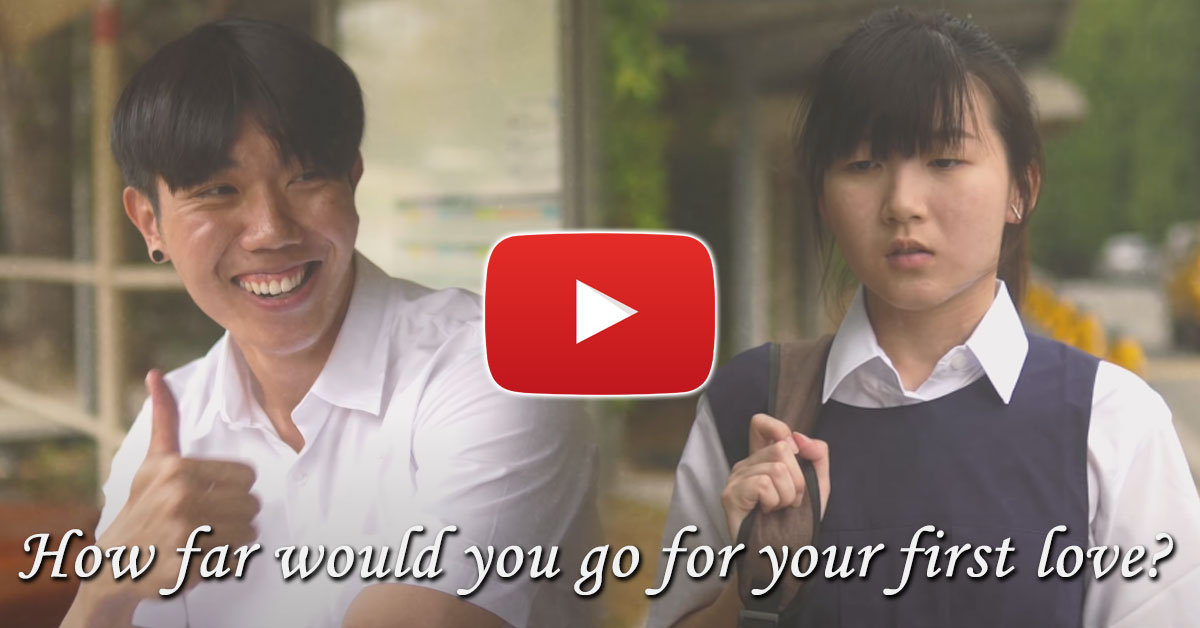 ---
Advertisements
---
Enjoyed this article because it's both informative and entertaining? If so, you should download the Goody Feed app so that you won't miss out on any articles, as there are app-exclusive contents as well! Also, join our Telegram channel if you use Telegram often!
Latest & Popular Articles You Must Not Miss:
---
Advertisements
---
---
Advertisements
---
---
Advertisements
---
Our Most Popular Videos You Must Not Miss:
---
Advertisements
---
This Singapore love story set in the 90s shows you why you should never wait for tomorrow. Watch it without crying: