---
Advertisements

---
If someone accuses you of something, the best thing to do, if you're not guilty, is to rebut or refute their claims immediately if possible.
Otherwise, the allegation will continue to spread all over the interweb and people will assume it's true.
This is why netizens were surprised when it was not Alan Tam but his agency that responded to allegations last month by a Weibo user that Tam had slept with his girlfriend.
His management agency, Impact Entertainment, swiftly denied the allegations, but now Tam has finally said something himself.
Alan Tam Finally Responded Publicly About the Allegations of Him Sleeping With 23YO Fan
When the 71-year-old was out and about in Hong Kong on Monday (20 Dec), he was asked about all the photos posted online, photos which supposedly prove that Tam had been intimate with a fan.
"There are a lot of photos of me on the internet, celebrating fans' birthdays, signing autographs and all," he responded.
One photo, in particular, has been seen as especially damning by netizens, as it shows a man putting on his pants in a room who they believe looks like Tam. The photo is believed to have been taken by the fan he allegedly slept with.
When asked if he's the man in the photo, Tam replied, "This is what you think. I personally don't think it is so."
What Happened
The Weibo user first made the allegation in a post on 23 Nov.
In the lengthy post, the man claimed that he was using his girlfriend's phone to purchase some items for her from her shopping cart when he found that she had bought a men's shirt and cologne last month.
Suspicious, he checked her phone and discovered that his girlfriend had a secret folder of photos, which is where he allegedly found out she was having an affair with Hong Kong actor and singer Alan Tam.
---
Advertisements

---
He said his girlfriend had also lied to him about going to Shanghai to shop with a friend. He said already knew that his girlfriend was a fan of Tam's and said he always supported her.
The Photo
One of the photos shows a man in a black shirt, putting on his pants. While some netizens believe it's Tam, it's impossible to tell as the photo was taken from the mystery man's back.
Eagle-eyed netizens noted that Tam has worn a similar looking black t-shirt when working out.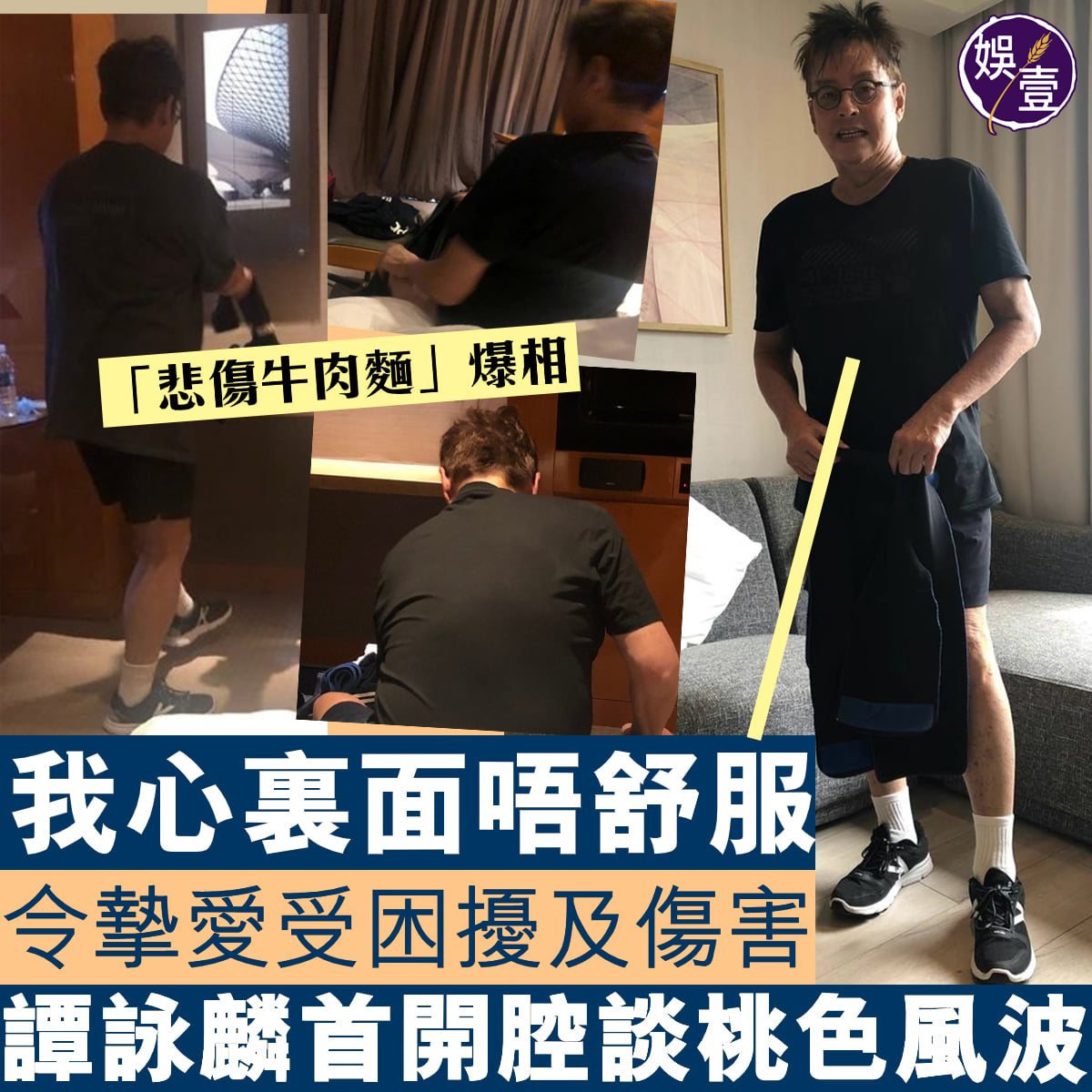 When speaking to reporters on Monday, Tam said he cannot speak further about the issue as his legal team in China is looking into the issue. He did say, however, that he felt bad about not handling the issue appropriately when it emerged.
He said he was filming in China at the time, and that his reception was bad there. Consequently, his family, friends, and fans were disappointed, but Tam said he's determined to spend time with his family and mend the relationships.
Read Also:

How much cash are you getting in December 2023 from the Government? Here are the facts simplified for you:
Read Also: