It's the season of big tech once again with the Apple Worldwide Developers Conference (WWDC) 2022 currently ongoing.
Tech-nerds will know this is one of the biggest tech events that occur annually, but for the sake of the average person, this is basically the event where you find out that the iPhone you bought last year is already outdated.
More importantly, Apple announces updates to their operating system as well as future products that are on the way.
So here are all the details.
iOS 16 Makes Your iPhone Yours
Gone are the days where Android users could flex their customisable screens and widgets because Apple has finally caught up and outdone its competitor.
With the iOS 16 comes some major changes to the lockscreen, giving you the ability to control the way it looks and works.
You will be able to completely customise the font and font colour for the clock, add widgets for things like the weather, your fitness goals or sports scores and more.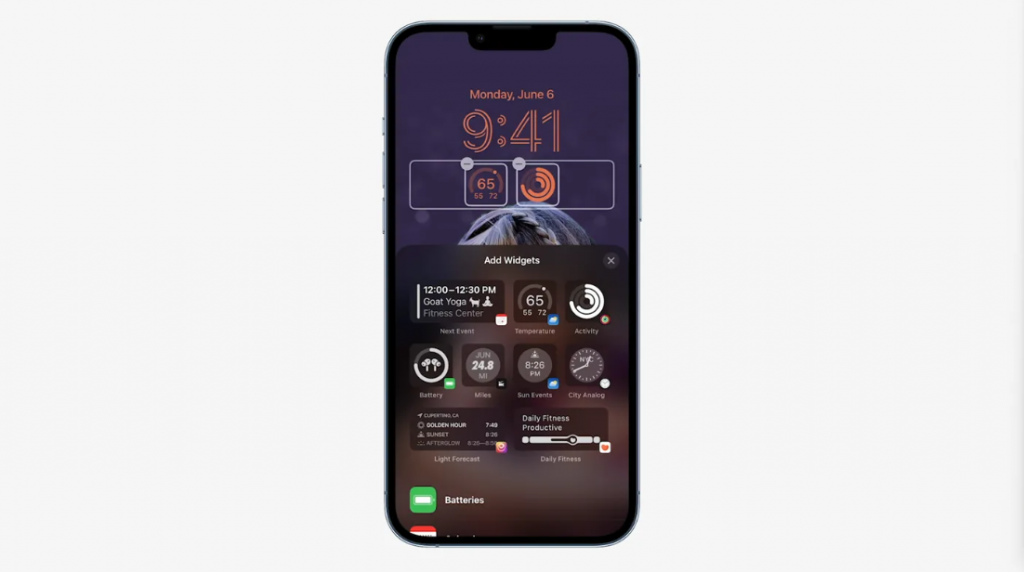 That's a huge step up from the current lock screen which just gives you your latest notifications, the time and the option to quickly access your flashlight or camera.
Another change is regarding your notifications. Instead of flooding your lockscreen, they will instead roll up from the bottom and are grouped based on the app they came from.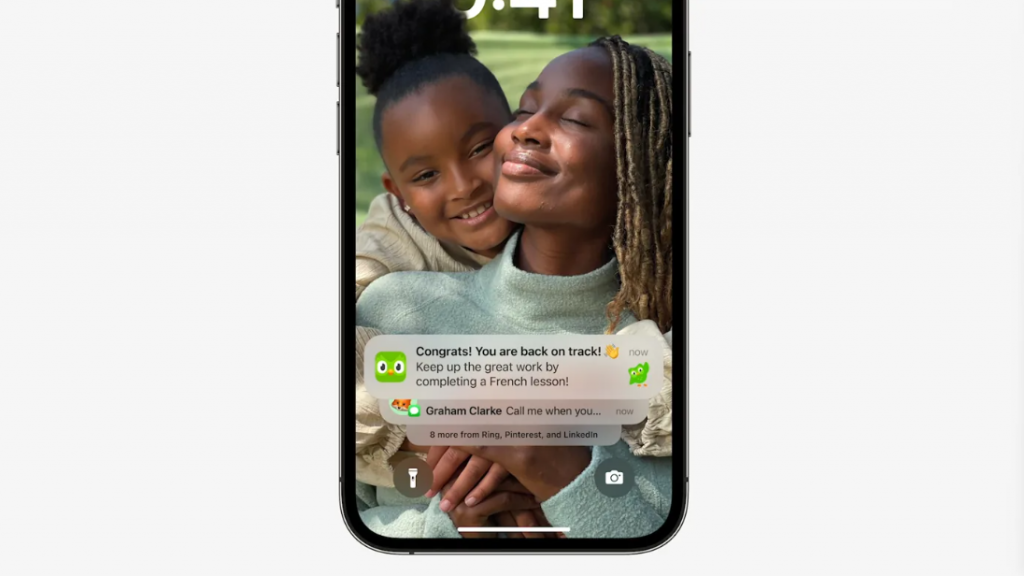 Live activities, like your workout tracking or listening to music, will also appear at the bottom of your lockscreen.
For maximum productivity, you can also engage Focus Filters to filter out unwanted content from Messages, Calendar, Mail, and other apps.
Essentially, you can do so much more without even entering your phone.
Retract Messages, Voice Messaging & Apple Pay Later
If you have ever fired off a text only to regret it or realise you made a huge typo, the iOS 16 has a new function that is exactly what you need.
The Messages app will now let you retract messages you have sent or edit them.
What is proofreading anymore?
iOS 16 is also adding SharePlay apps to FaceTime and Messages. On top of that, dictation is getting a serious upgrade to allow you to seamlessly switch between typing and voice dictation, which also picks up on emoji detection from your voice too now.
---
Advertisements
---
Meanwhile, Apple's Wallet app is getting a new feature called Apple Pay Later which is a buy now pay later option.
You will be able to make purchases via Apple Pay, making four equal payments over six weeks. Apple says the option won't charge any fees or interest.
So when are all these changes coming to your iPhone?
iOS 16 is expected to release in September alongside new iPhones, but new iOS versions often do not launch with every feature announced at WWDC so it might get delayed to a later time this year.
iPadOS 16 is Pretty Much a Laptop
On the iPad side of things, Apple has announced a wide swath of improvements for iPadOS 16.
In addition to the features found in iOS 16, iPadOS 16 introduces a new multitasking option called Stage Manager that lets you run two resizable app windows on your iPad on top of each other like you would on your laptop.
---
Advertisements
---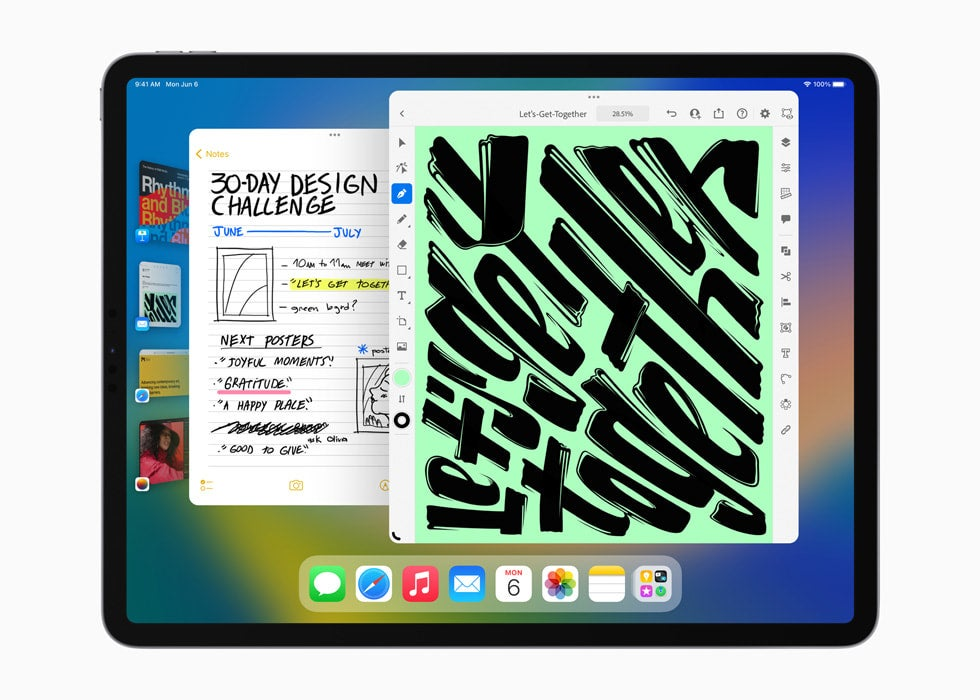 Beyond those two apps, you can run four additional apps on the left side of the screen that you can then quickly switch to the main window and vice versa.
When connected to an external display, Stage Manager, which is available for iPad Pros, allows you to run additional apps on your secondary screen, turning the iPad into a far more versatile production device.
Groupwork Made Easier with iPads
But the main focus of the iPadOS 16 is collaboration, which Apple introduced through its new Freeform app.
The software basically acts like a digital whiteboard for multiple iPad users to share their ideas through notes, images, PDFs, and Apple Pencil scribblings.
Beyond Freeform, Apple says it is adding collaboration options to its other productivity apps letting you set up individual group messages for each project and receive updates when anyone makes changes in apps like Keynote, Numbers, Pages, and Notes.
---
Advertisements
---
Join our Telegram channel for more entertaining and informative articles at https://t.me/goodyfeedsg or download the Goody Feed app here: https://goodyfeed.com/app/
Track Your Fitness and Sleep with WatchOS 9
WatchOS 9 is also getting a number of key updates when it launches later this year.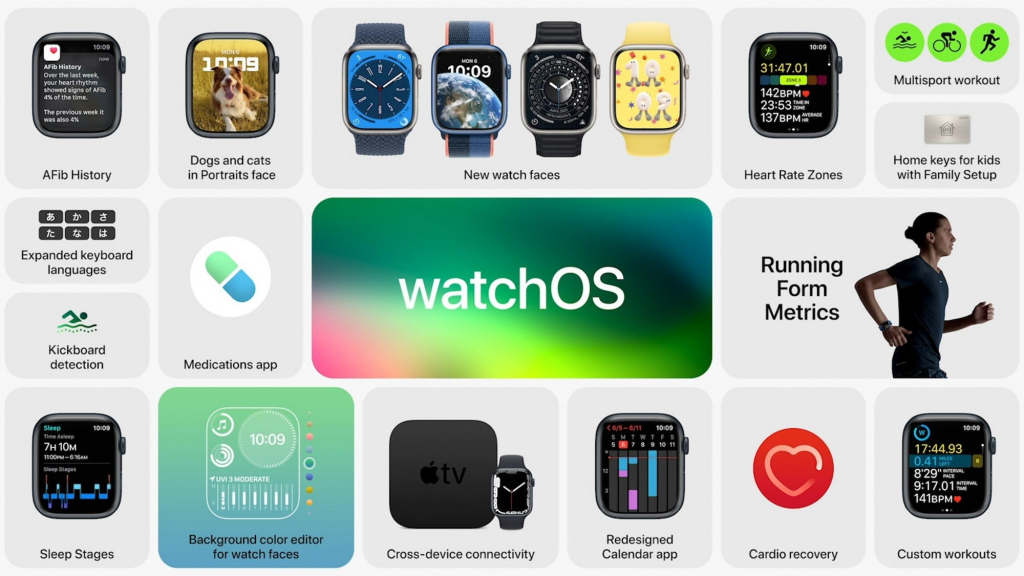 A new app will let you track your medication, allowing you to receive notifications when it is time to take a pill, as well as receive drug interaction warnings for your various medications.
If you are curious about just how many hours of proper sleep you got, sleep tracking will let you better understand your sleep patterns, including providing you with information about when you are in REM, core and deep sleep.
For the more fitness-minded, watchOS 9 includes the ability to compare your prior workouts to your current one, so you can determine whether your runs are getting better or worse.
The watchOS Workout app is also adding a new mode for triathletes that can auto-switch between cycling, swimming, and running.
---
Advertisements
---
For those diagnosed with atrial fibrillation, watchOS 9 can now track the amount of time your heart spends in A-fib. With this information, it can help you identify the time of day or week your A-fib is most active.
M2 Chip is Here
Apple's second-generation computing processor is finally here.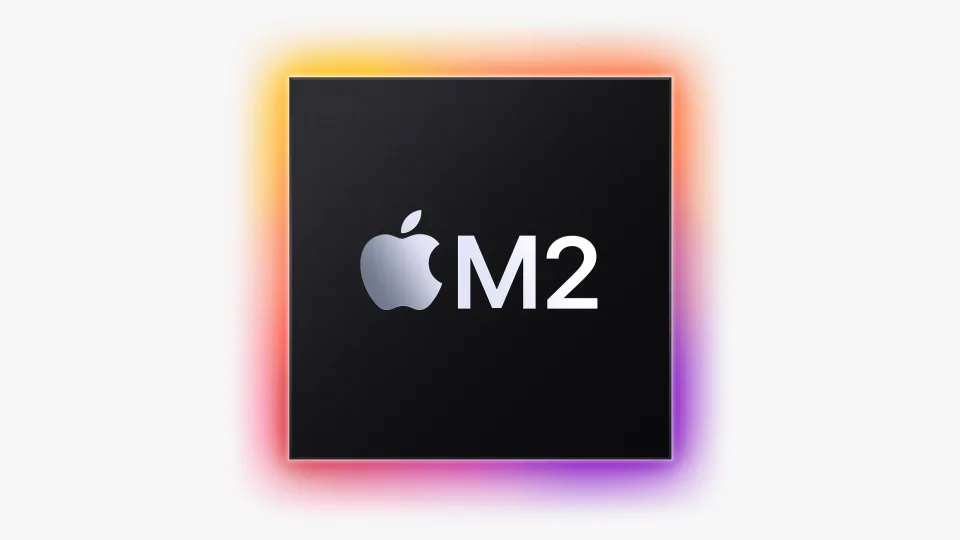 The new M2 chip promises 25 per cent more GPU performance and 18 per cent more performance overall over the M1, bringing new efficiency and performance cores.
According to Apple, it provides nearly twice the performance of an Intel Core i7-1255U running in a Samsung laptop, while using the same amount of power.
With a new neural engine and secure enclave, Apple promises the M2 can handle multiple streams of 8K and 4K video, so you can watch two movies at the same time if you want to.
---
Advertisements
---
New MacBook Air with M2
The first Mac to run the new M2 processor is the all-new MacBook Air.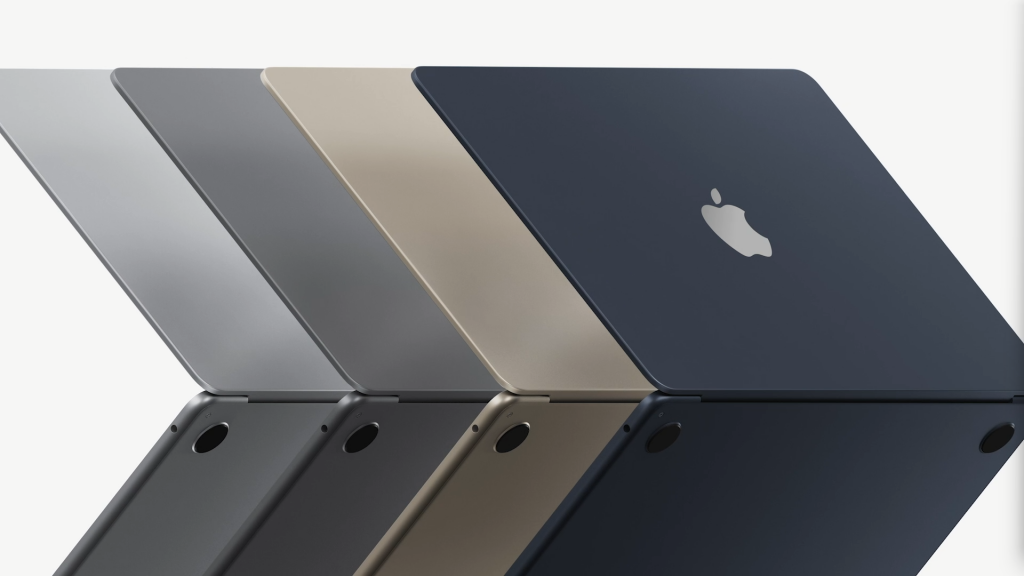 Sporting a fresh look, the new MacBook Air has a less wedge-shaped and more squared-off design that essentially looks like a thinned-down MacBook Pro with M1 Pro.
Not to mention, it measures only 0.44″ thin and weighs 2.7 pounds, making it one of the thinnest and lightest Macs ever.
The MacBook Air also sports a larger 13.6-inch display with 500 nits of brightness and support for 1 billion colours. Of course, that new display also comes with a notch and it is there supposedly to make room for the new 1080p camera.
The new MacBook Air also features MagSafe and a new AC adapter. With both, it can support fast charging to get to 80 percent in 20 minutes. On top of that, you get 18 hours of battery life.
---
Advertisements
---
The MacBook Air will be available for a starting price of $1,199 in July.
Despite its old design, the 13-inch MacBook Pro is also getting a taste of the new processor.
MacOS 13 aka Ventura
The macOS 13 is also here and it's called Ventura.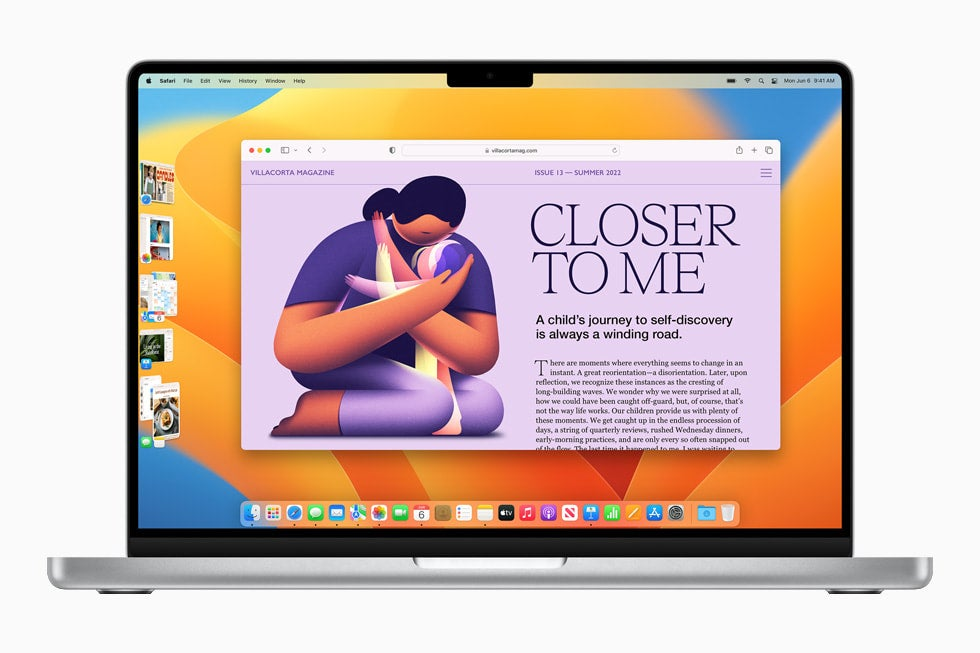 Through it, Apple is introducing a new way to keep windows automatically organized with Stage Manager. Essentially this new system puts your apps into a single-window mode that moves everything off to the left when you switch between apps.
Apple is also improving Spotlight by adding quick actions like starting a timer and giving users richer search results.
---
Advertisements
---
Mail is also getting a bunch of improvements including reminders, unsending email, and scheduling messages. Additionally, Apple is adding more mail search features, on top of built-in autocorrect and typo correction.
Next Safari will let you share tabs so you can discover the web with friends and family. Apple also wants to replace passwords with biometric Passkeys.
Now, who said gamers can't play on a Mac?
Metal 3 is here to prove everyone wrong. It basically upscales low-resolution frames using AI, so you can run games with fewer resources while increasing frame rate.
This technology is essentially Apple's version of Nvidia DLSS and AMD FidelityFX and if it works as well as theorized it could lead to more gaming on Apple's computers.
---
Advertisements
---
WWDC 2022 has spelt many changes that Apple users are sure to be eager about, understandably.
All the updates and products are set to be released throughout the rest of this year, so stay tuned for more information from Apple.
Read Also:
Featured Image: Apple
---
Gong Cha and Heinz have collaborated to come out with a Tomato Bubble Tea series. We tried them and died. Here's why: