---
Advertisements

---
Did you see videos of someone holding a gun in Singapore? That's probably a toy gun.
On 4 June, two men aged 19 and 21 came under police investigation for carrying what looked like a shotgun.
Uploaded Video, Caused Public Alarm
The 21-year-old man uploaded a video of the 19-year-old carrying the gun online. It caused alarm amongst the public, leading to someone alerting the police about it.
The two men are currently under investigation for public alarm, after officers from the Criminal Investigation Department and Woodlands Police Division identified them.
Initial investigations showed that it wasn't a real gun, but a toy gun that the 19-year-old was carrying.
And fun fact: toy guns are actually on the list of controlled goods for import, which means they need proper authorisation from the police before being allowed into Singapore.
If you're wondering how real the gun looks in order to cause public alarm, here's a picture of it:
---
Why Bird Paradise Suddenly Became Singapore's Yishun:
---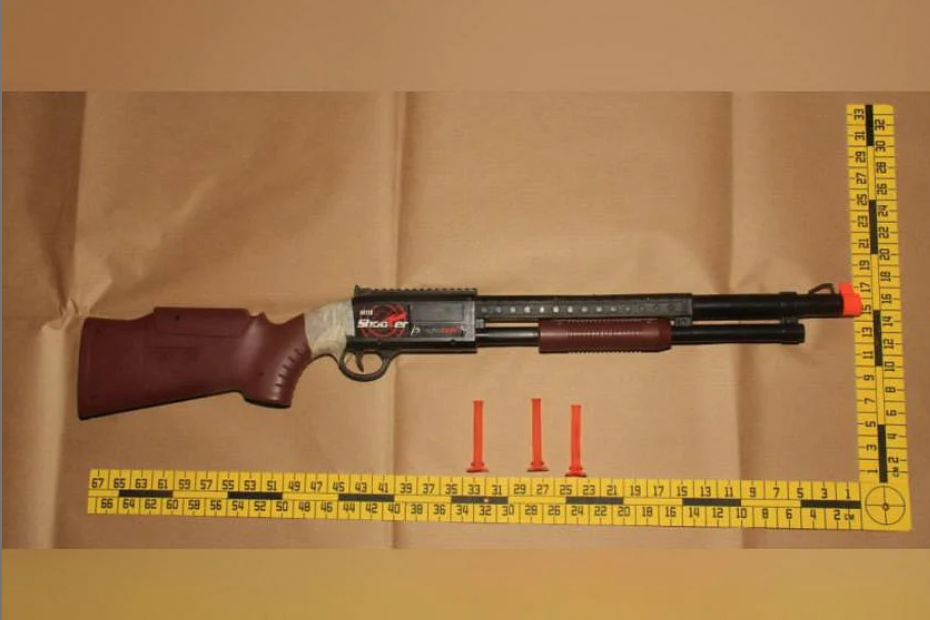 Strict Rules for Actual Gun Ownership
In Singapore, only licensed gun owners may lawfully acquire, possess or transfer a firearm or ammunition.
They have to go through a whole bunch of procedures, including background checks, third-party character references, firearm safety training, and more. The government will also check if you have any past history of family violence.
Additionally, the firearm license is only valid for two years before you have to re-apply and re-qualify for it.
Join our Telegram channel for more entertaining and informative articles at https://t.me/goodyfeedsg or download the Goody Feed app here: https://goodyfeed.com/app/
Not The First Time Toy Gun Caused Alarm
Back in April, a 73-year-old Singaporean robbed a bank in Hong Kong using a toy gun.
---
Advertisements

---
Although he was captured after a seven-hour manhunt, it really goes to show how realistic toy guns can look, and how much alarm they can cause others.
So maybe try not to bring your toy guns out in public, OK?
Read Also:
Featured Image: Singapore Police Force