---
Advertisements

---
The Singapore Armed Forces are at it again. Though by that, we don't mean their heroic exploits on the field but their welfare off the field.
Yes folks, they have unleashed yet another festive cookhouse meal, and this time…
They are truly sparing no expense.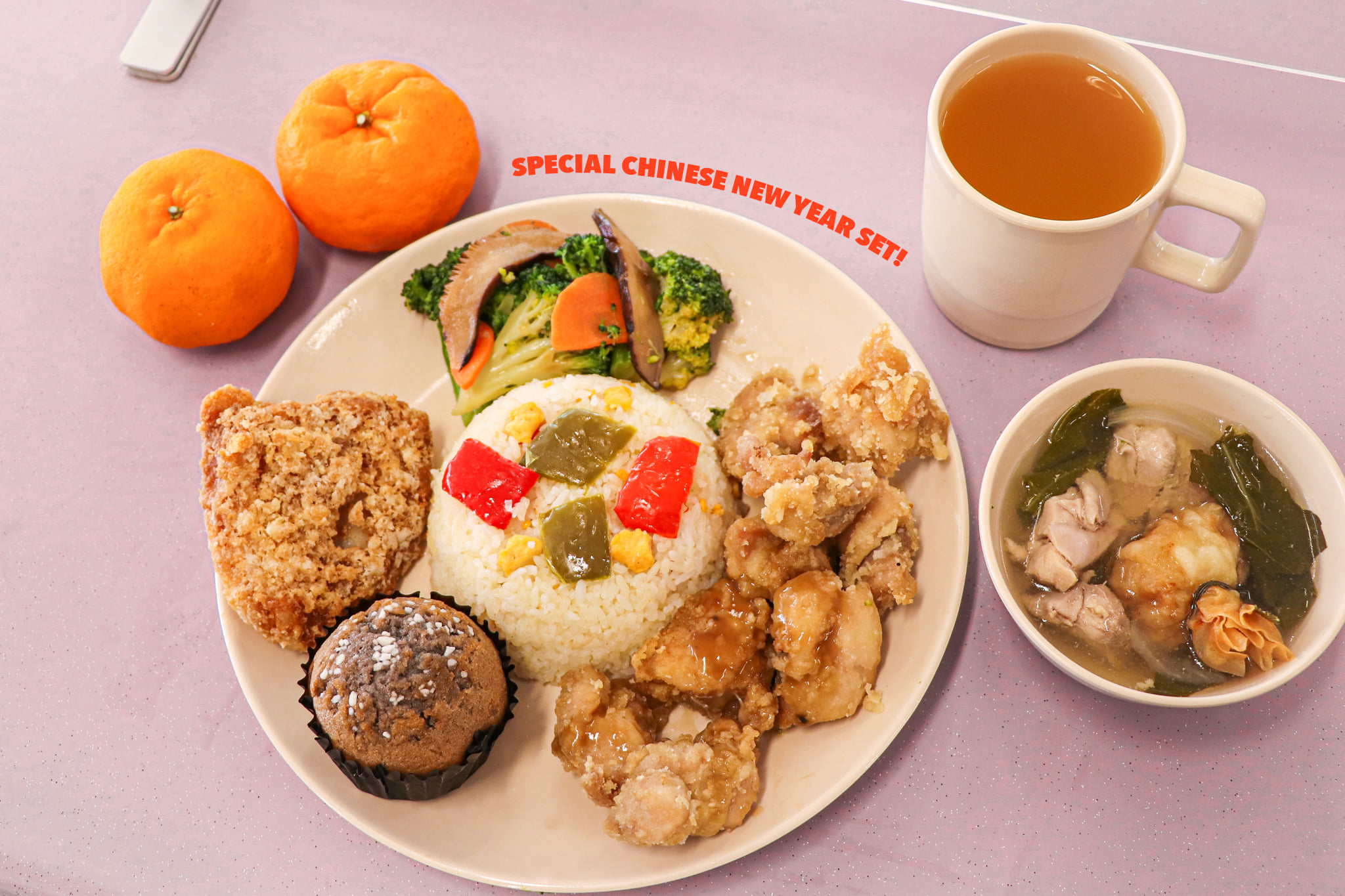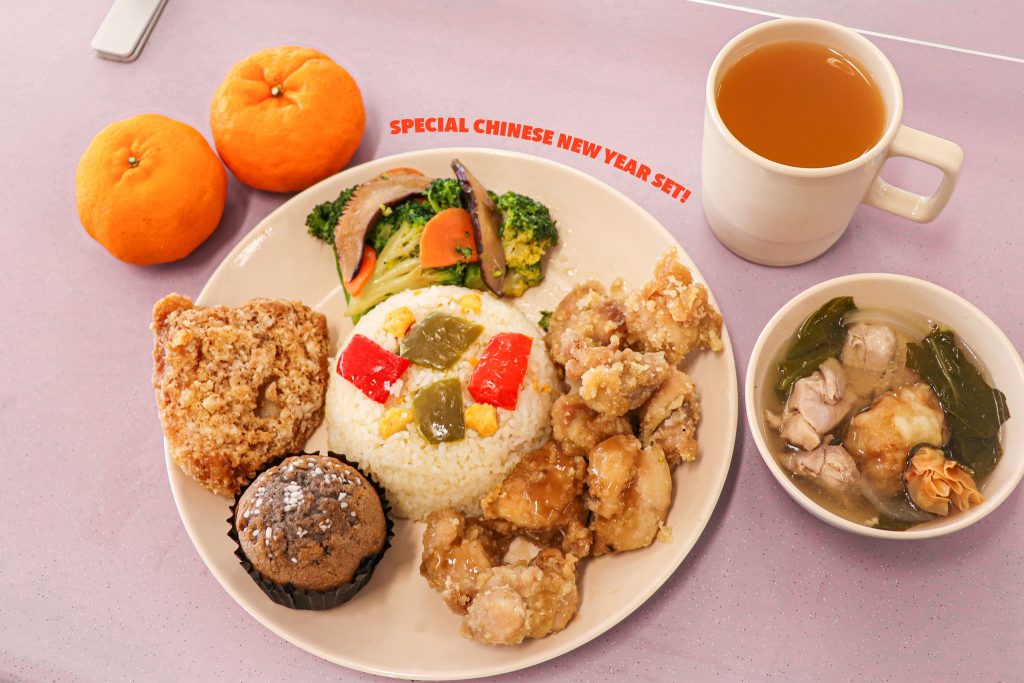 BMTC Unveils Cookhouse CNY Meal Complete With a Cupcake and Longevity Vermicelli Soup
According to the Facebook Page for Basic Military Training Center, a special menu has been launched in light of the upcoming Chinese New Year festivities.
Introduced with auspicious jingles in tow, the Special Chinese New Year Set entails the following delicacies:
Egg Savoury Rice
Fragrant Chicken Cube with Chef Special Sauce
Fried Fish with Spring Onion & Light Soya Sauce
Stir-Fried Seasonal Vegetable with Sliced Shiitake Mushroom
Longevity Vermicelli Soup
And to end off on the right note, you'll be treated to a very "special" Sweet Potato Cupcake.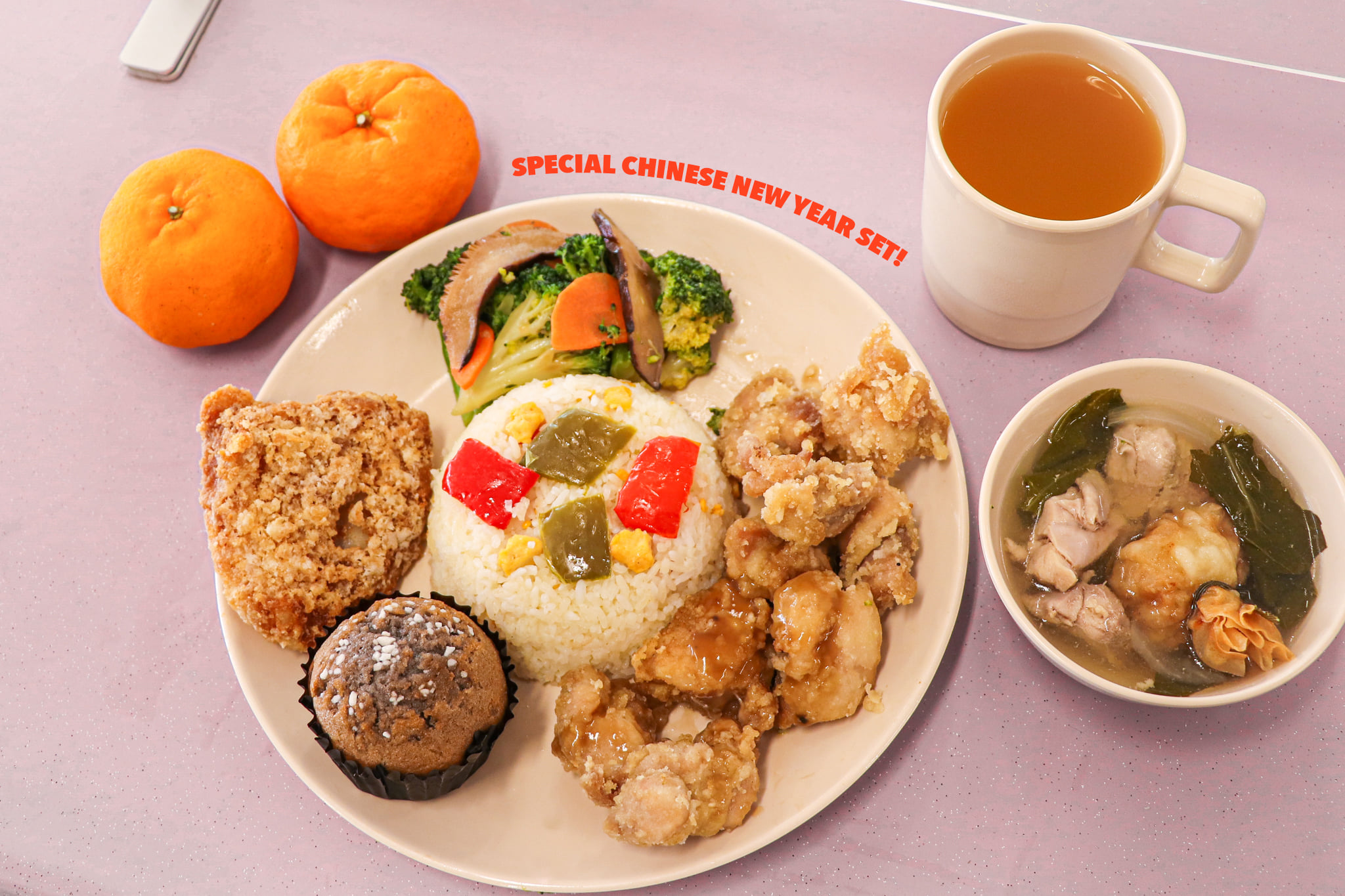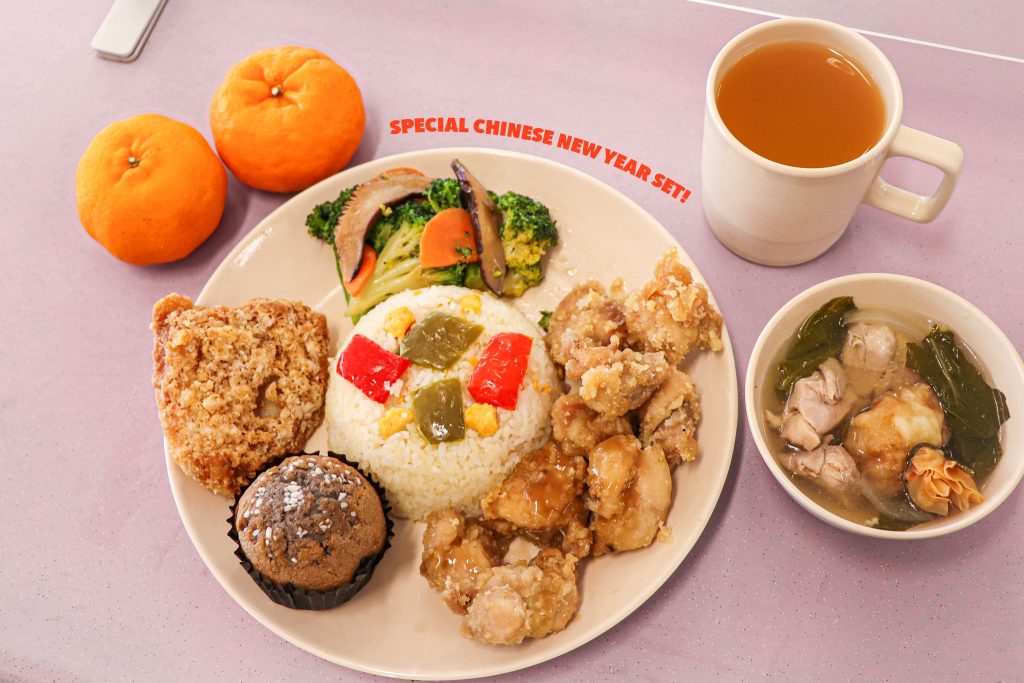 And Army Personnel Are Evidently Stoked
Routine cookhouse meals may leave an unpleasantry taste after months of continuous consumption, but it appears that to affiliated Army Personnel, the Special Chinese New Year Set comes across as a nice change of pace.
Just look at their appeased faces as they relish their festive lunch sets!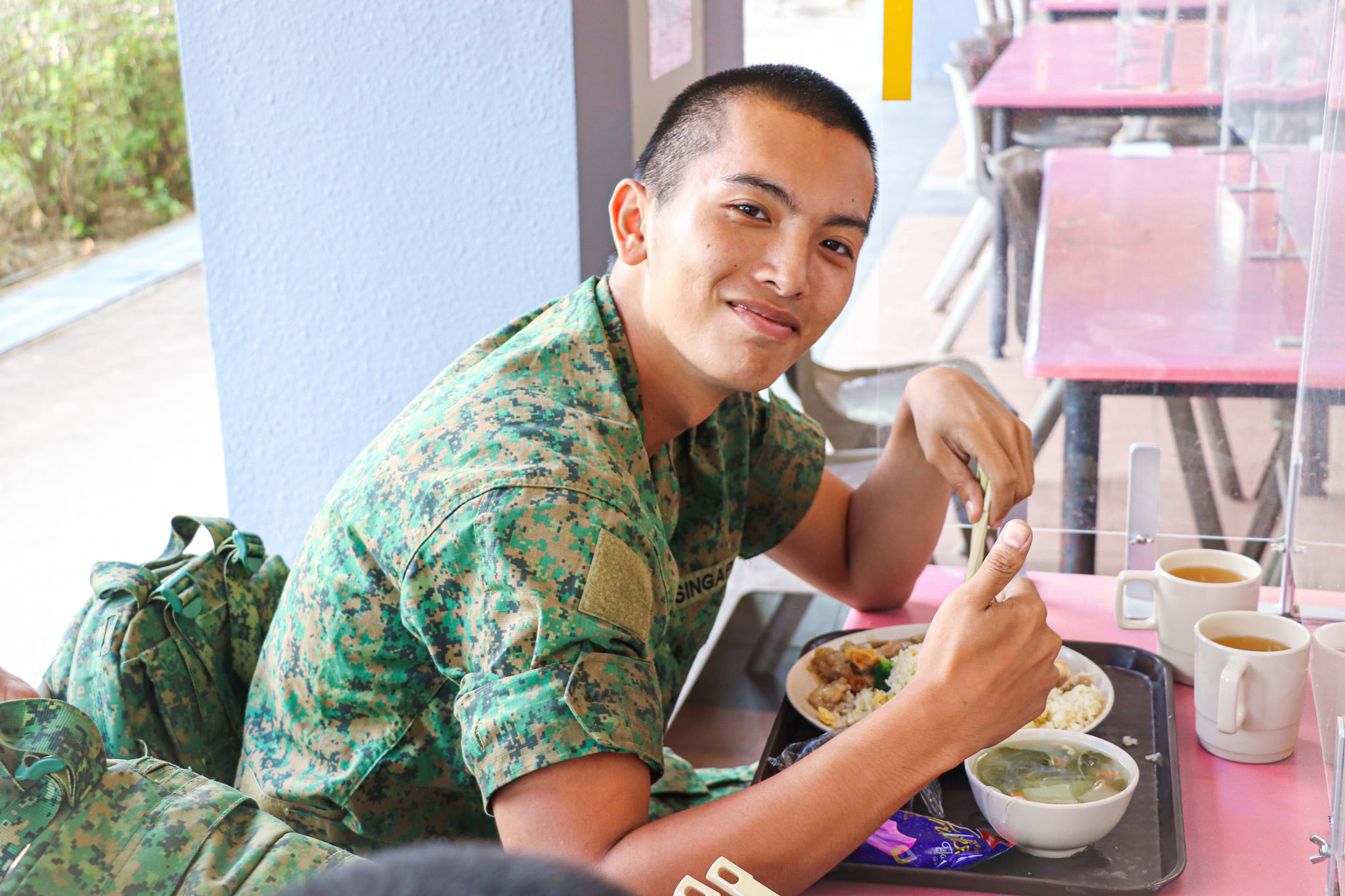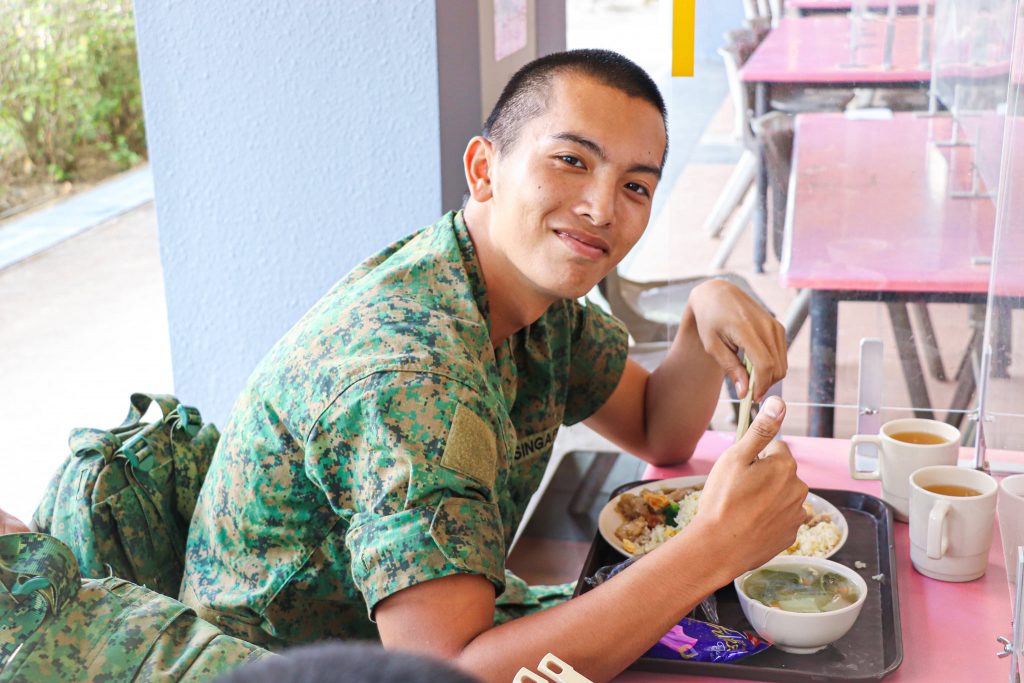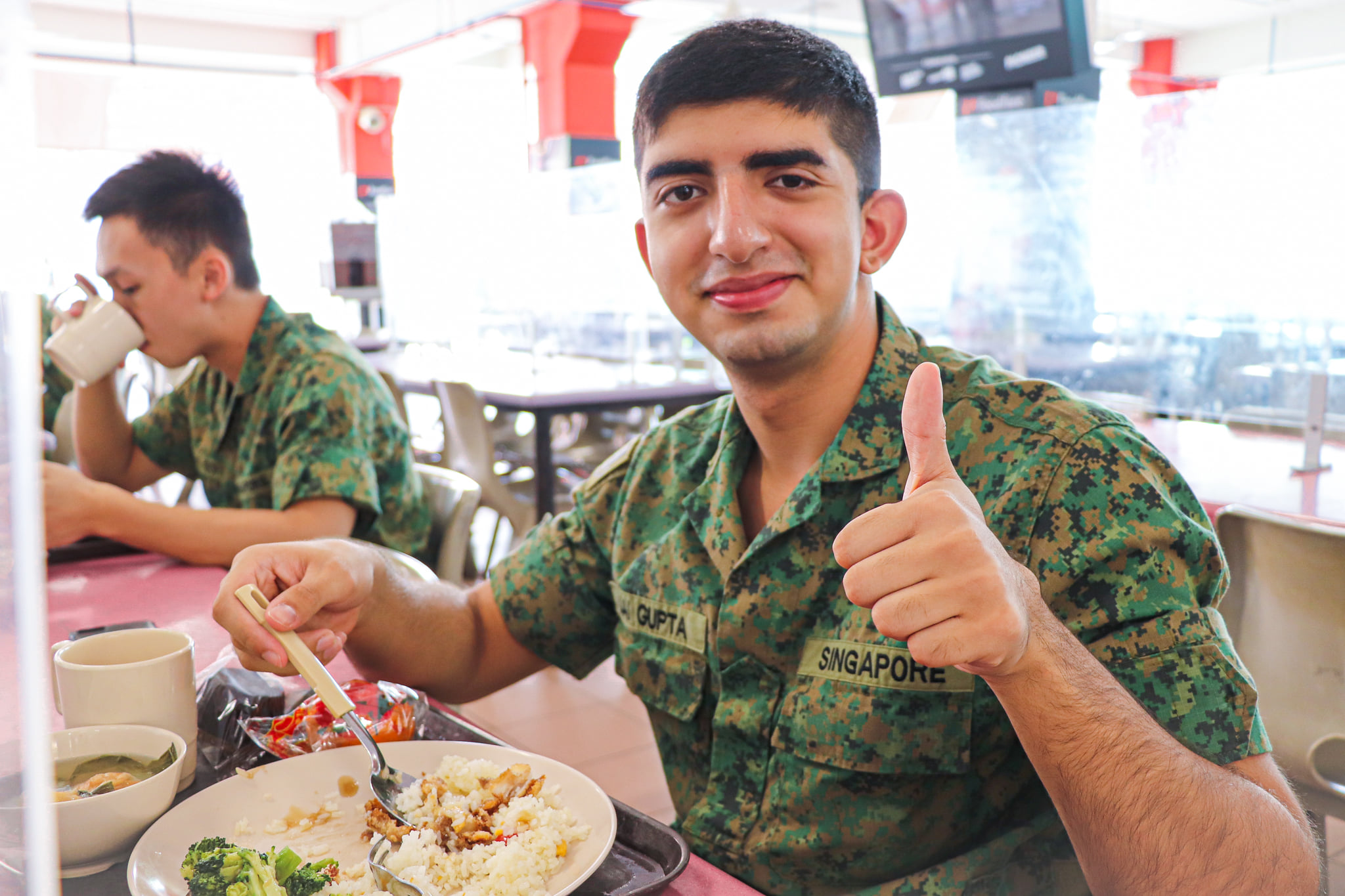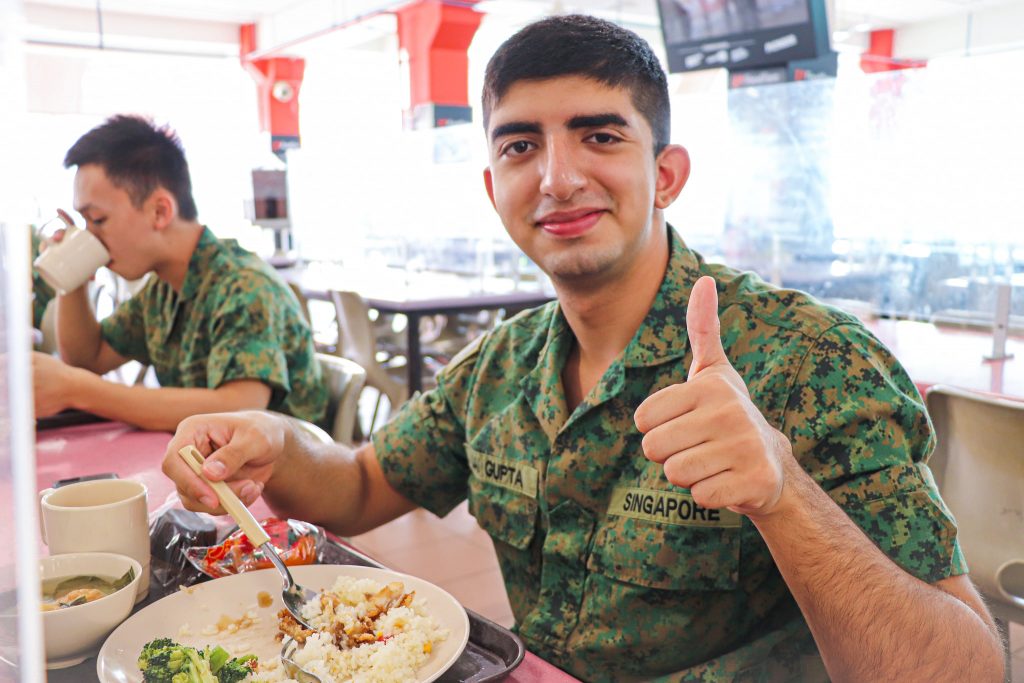 Though serving during the Chinese New Year must surely be a real downer, it appears that the direness of the situation has been somewhat relieved by the special lunch menu.
Wa, Why So Good One?
To date, the Facebook post has garnered over 400 likes & reactions, as well as 302 shares.
Netizens have also taken to the comments section to rave over the quality of food in the cookhouse.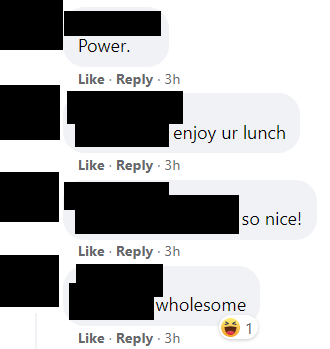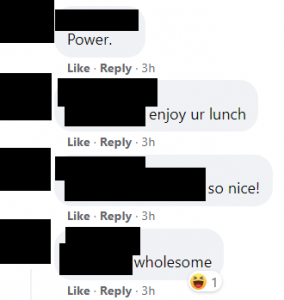 One even volunteered to sign on, though I'm 99.9999% sure that it was a comment made in jest.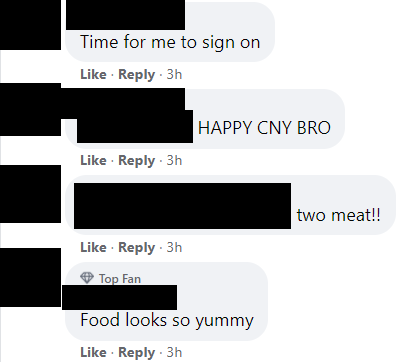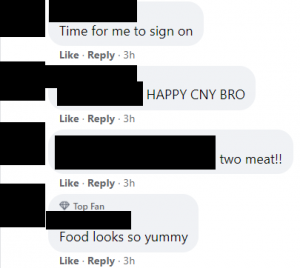 Though of course, there's also the 0.0001% off chance that it was an actual serious comment.
Not The First Time
For the record, this is not the first time that the SAF cookhouse has gone out of their way to "appease" the servicemen.
During the recent Christmas period, the lovely ladies over at the famous Tekong Cookhouse went out of their way to prepare a special lunch menu.
Deemed as a "very delicious yet nutritious plate of goodness", the meal comprises a main, soup, dessert and drink, and is undeniably appealing to the eye.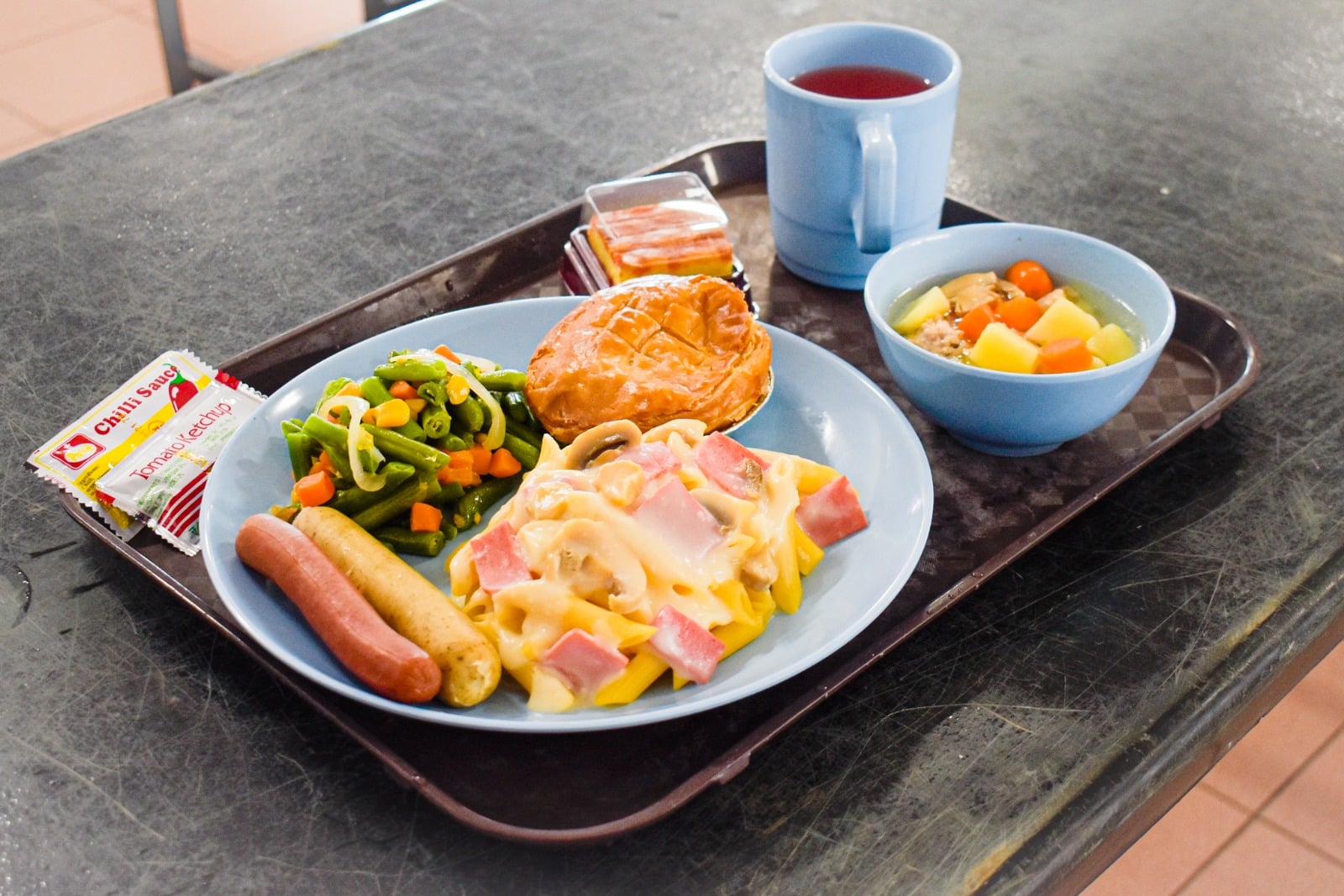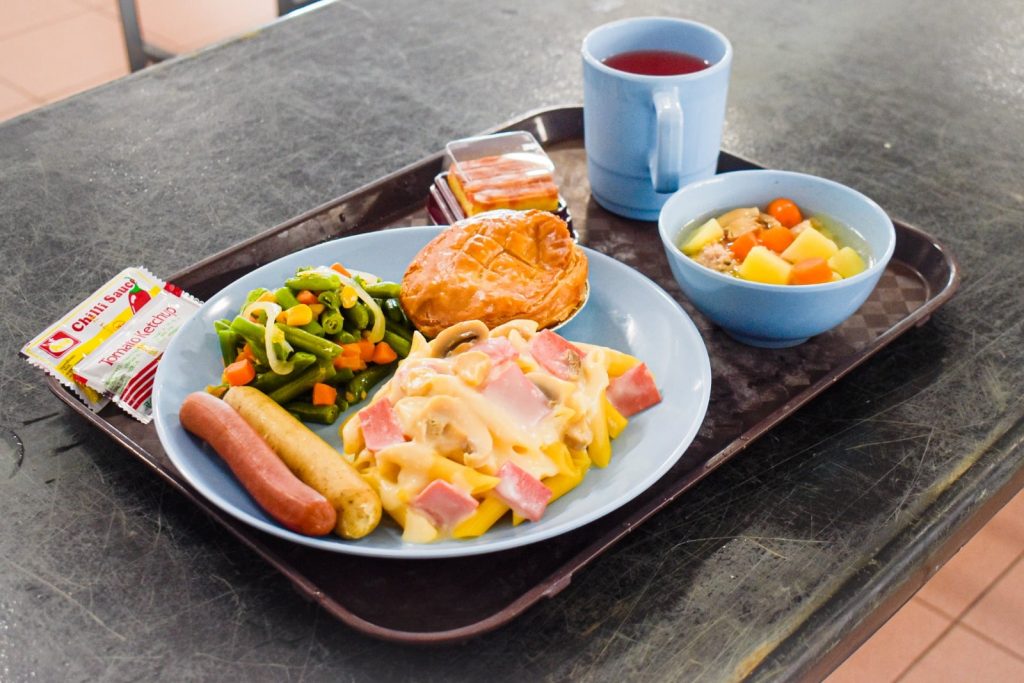 And on a separate occasion, one lucky group of BMT recruits was treated to a specially prepared "Strong Burger Meal" – right before they embarked on their 24km Graduation March.
"Big bites for the big walk!" BMTC announced on their Facebook page.
"A special meal for a special day as recruits from the 04/20 cohort prepare to begin their 24km Graduation March later this evening, they get to enjoy a special meal for lunch today – the Strong Burger Meal!"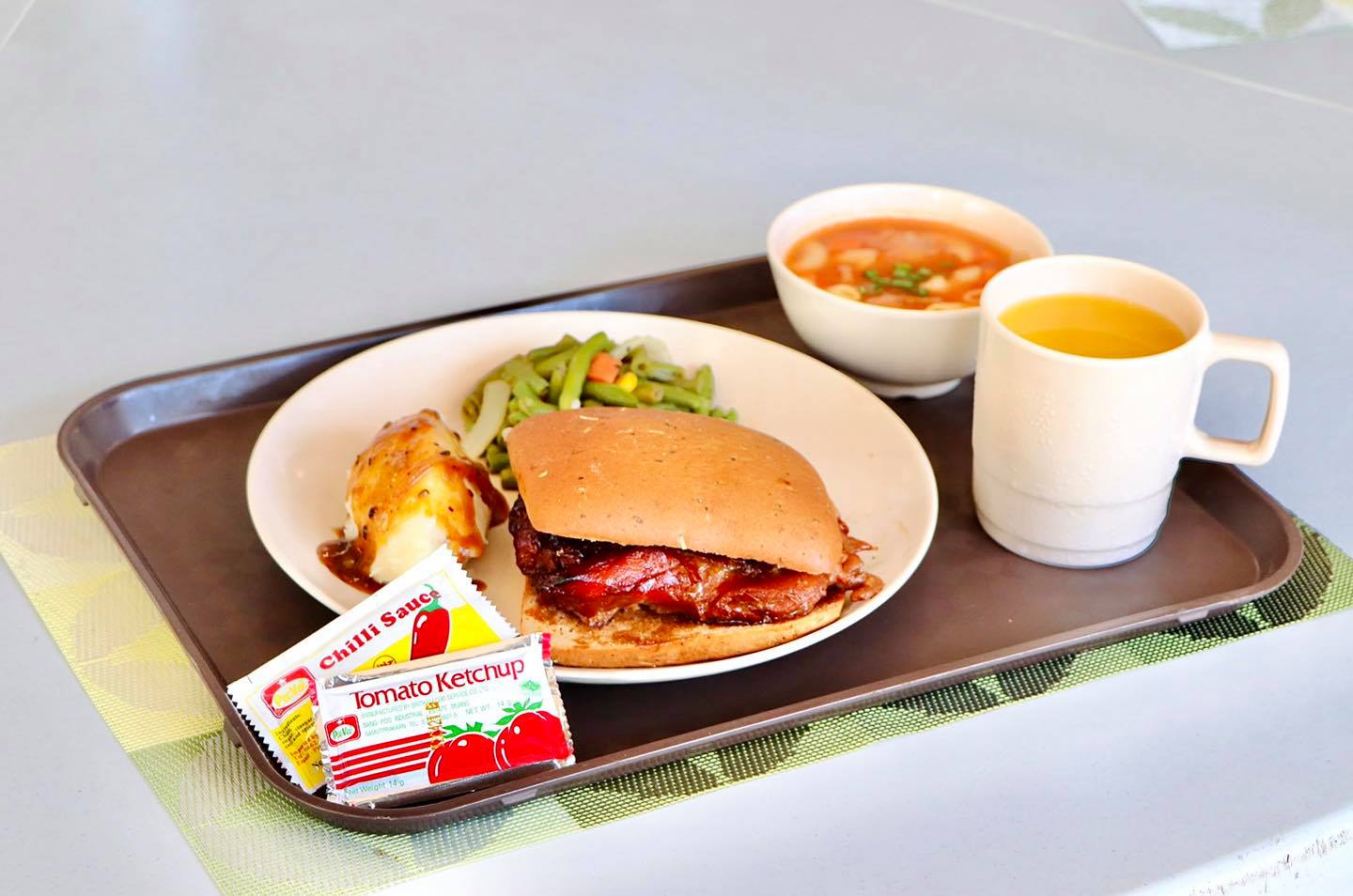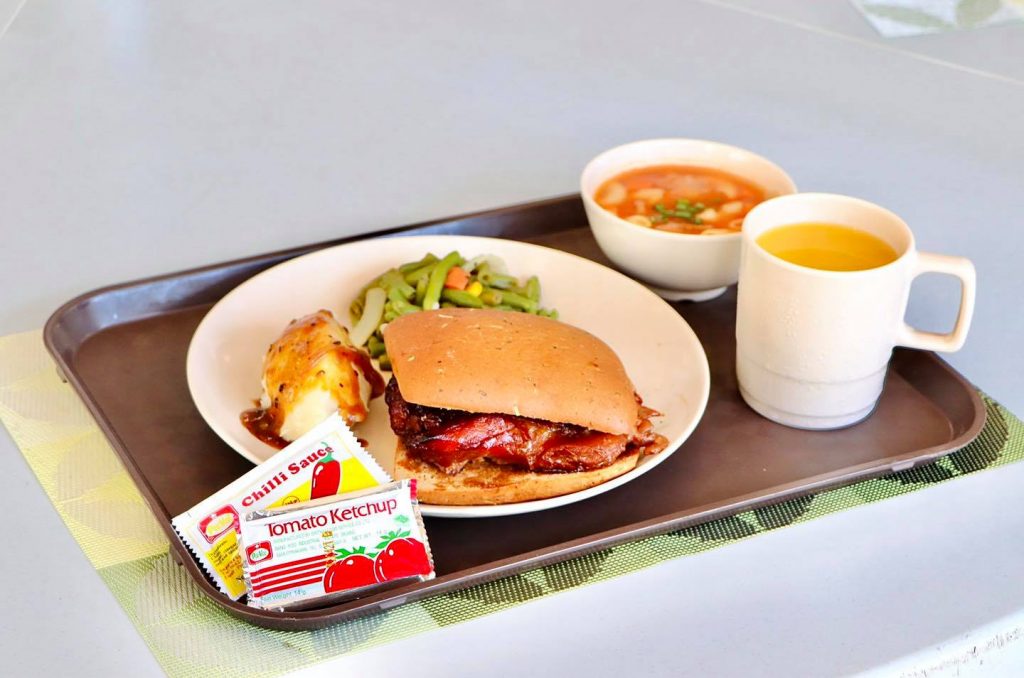 Talk about a real motivational boost.

Fresh grads, you don't need any experience to earn up to $4,200 with this "secret":
Read Also: