---
Advertisements

---
Before enlisting for national service, something all young men in Singapore have to do, we'd typically go through six stages of grief, with the first five all being denial.
But whether we like it or not, national service is something all men here have to do, and has become something of a rite of passage into adult life.
Until it's your turn to enlist, however, you won't know what basic military training (BMT) entails.
Sure, you'll hear all sorts of stories from your friend and family, but their words won't paint a big enough picture.
Fortunately for soon-to-be recruits, they'll now have an idea of what BMT will be like on their first night.
BMTC FB Page Posted Images of Recruits' First Night & Got Over 400 Shares
A post on the Basic Military Training Centre's official Facebook page showing pictures of recruits' first night in camp has gone viral on the platform.
At the time of writing, the post has garnered over 400 shares.
---
Why Bird Paradise Suddenly Became Singapore's Yishun:
---
"The first night will always be the toughest for the new enlistees but what actually goes down during the first night?" the post said.
Well, let's have a look.
After saying goodbye to their family members and getting introduced to their SAF-issued items, the recruits have to make the long journey to their company line while lugging along their large, black duffel bags.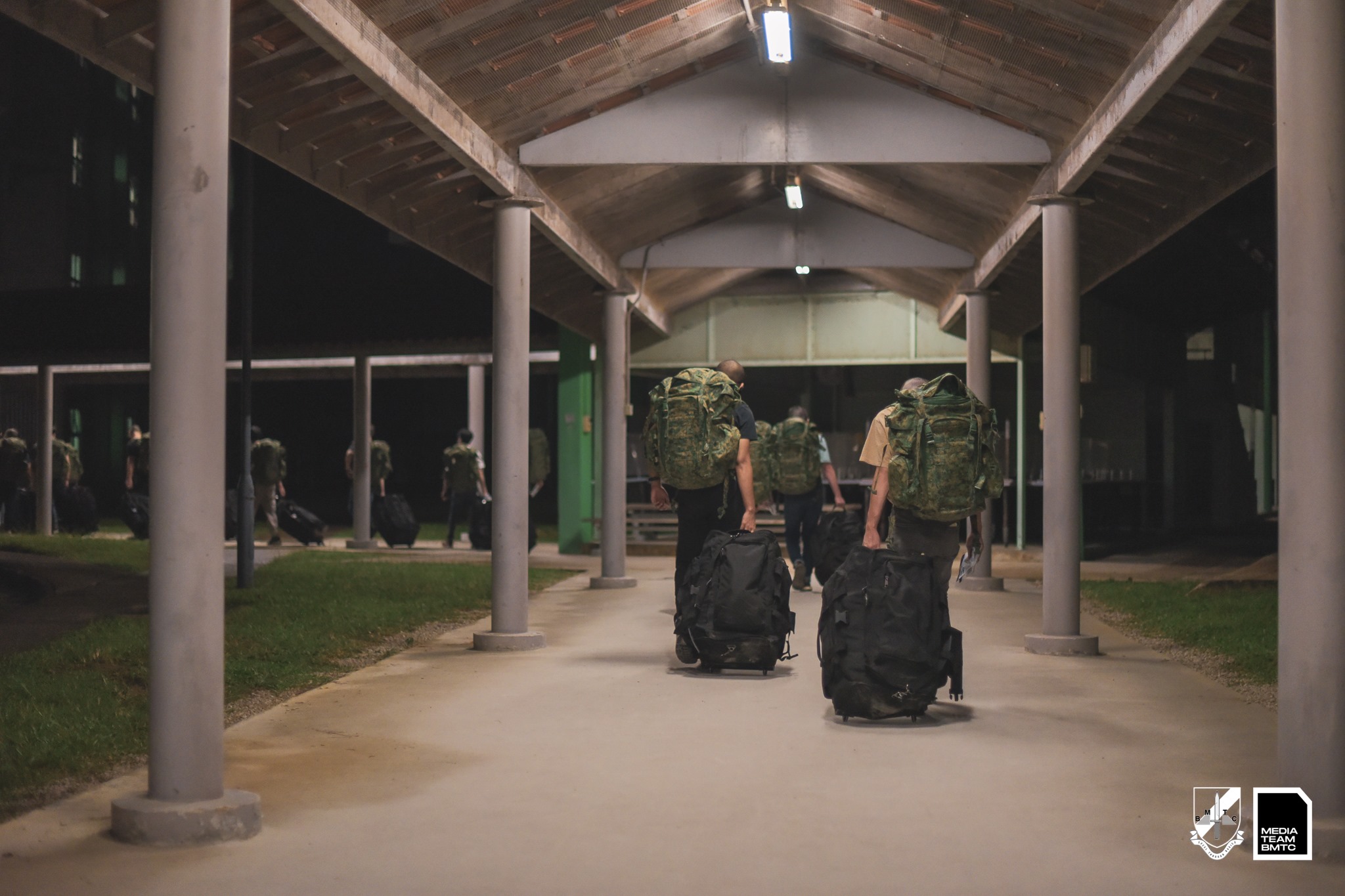 The recruits are then allowed to chill in their bunks for a bit, where they can unpack their items, fit their bedsheets, and organise the space they'll be living in for the next 9 weeks.
---
Advertisements

---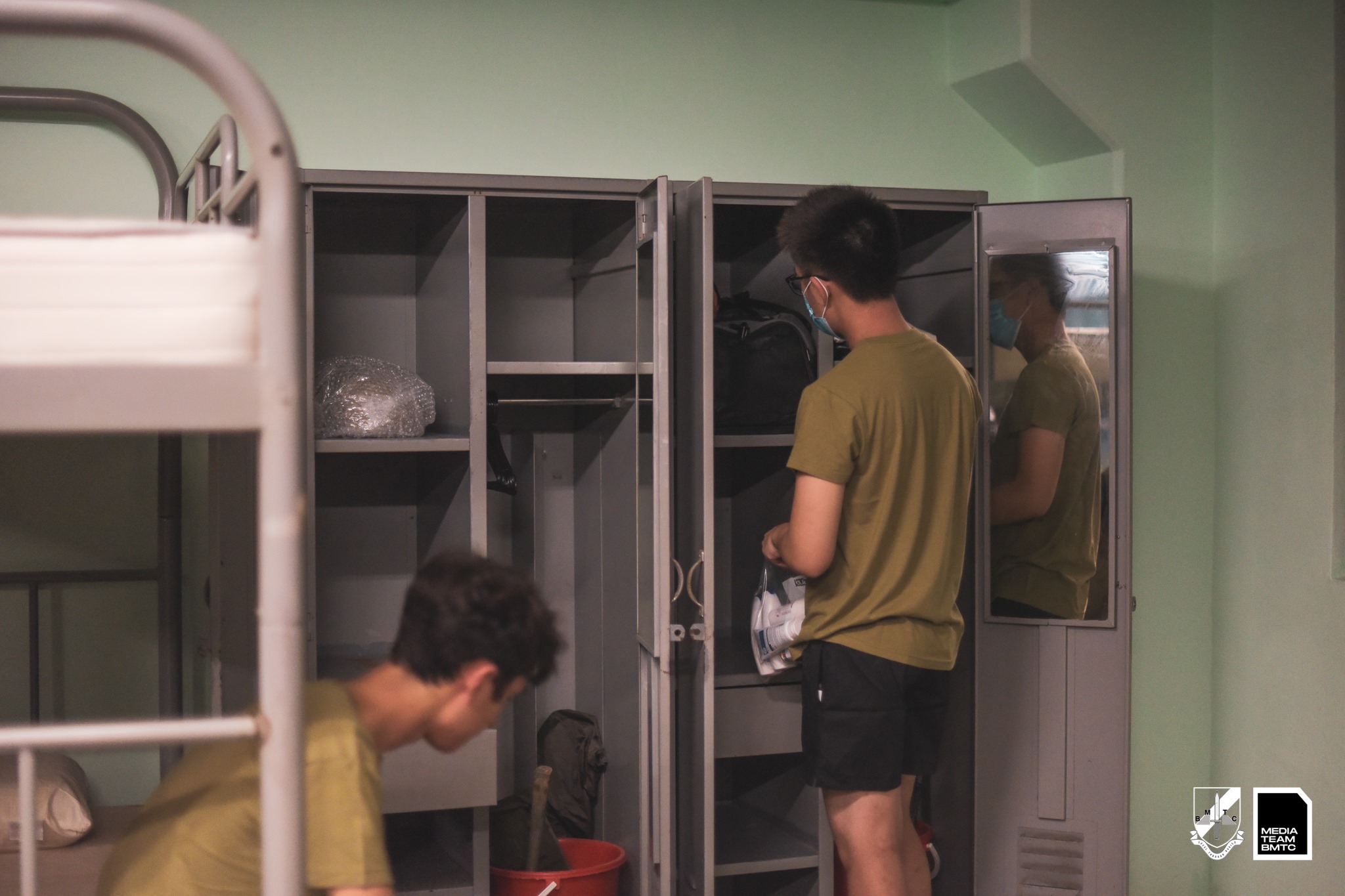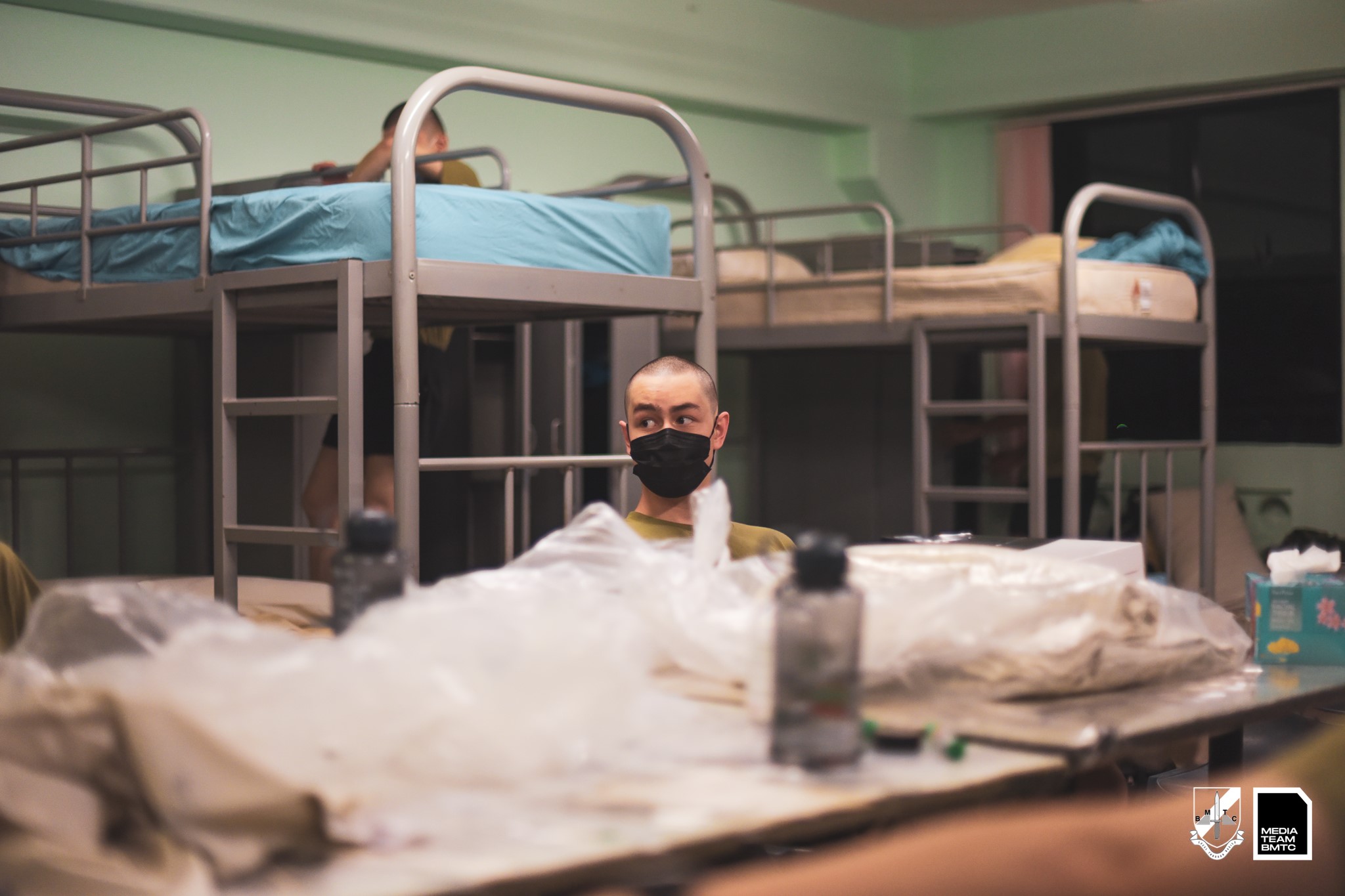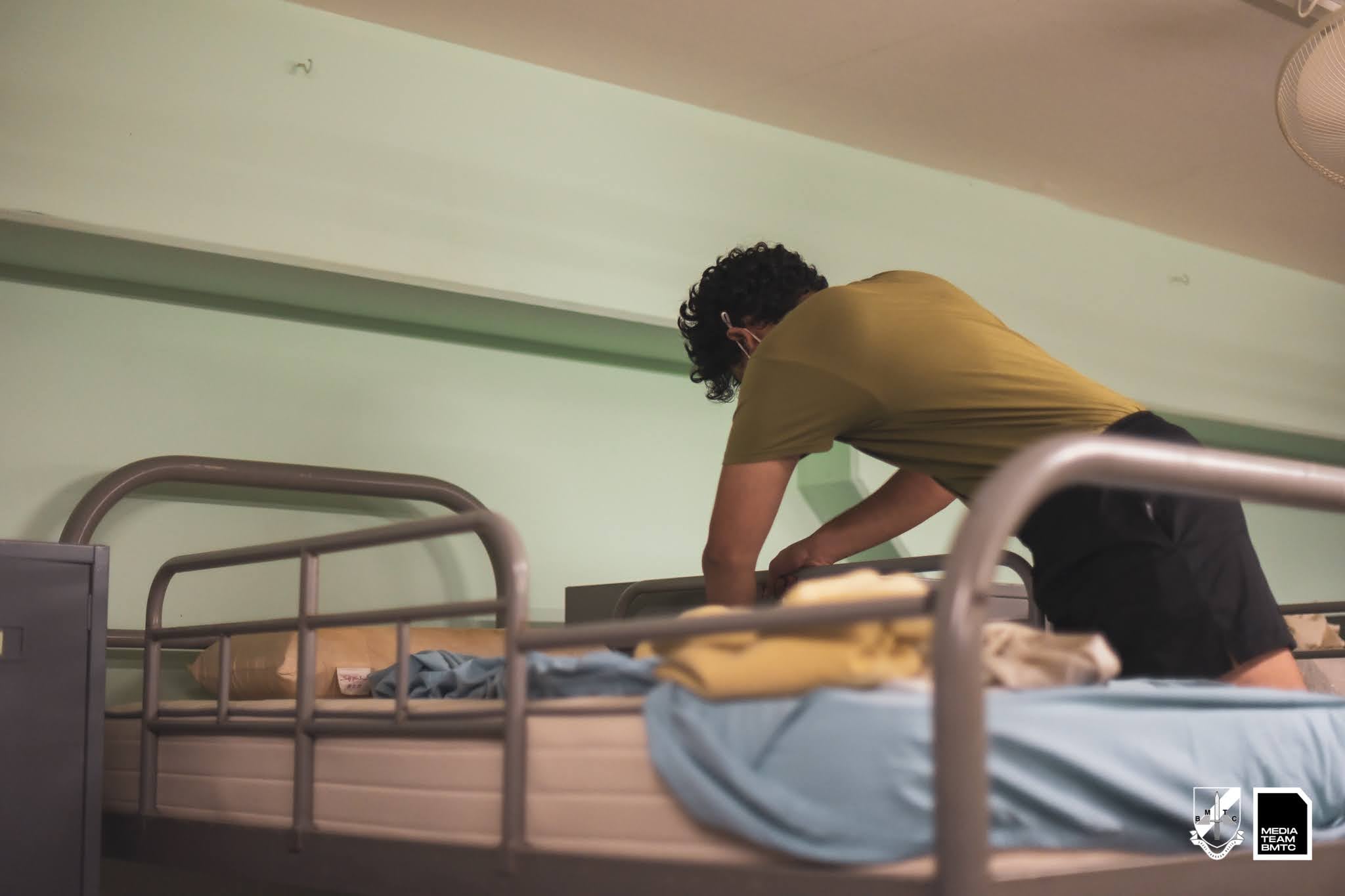 Of course, no matter what you're doing, if your commander walks into your bunk and gives you instructions, you'd better note it down.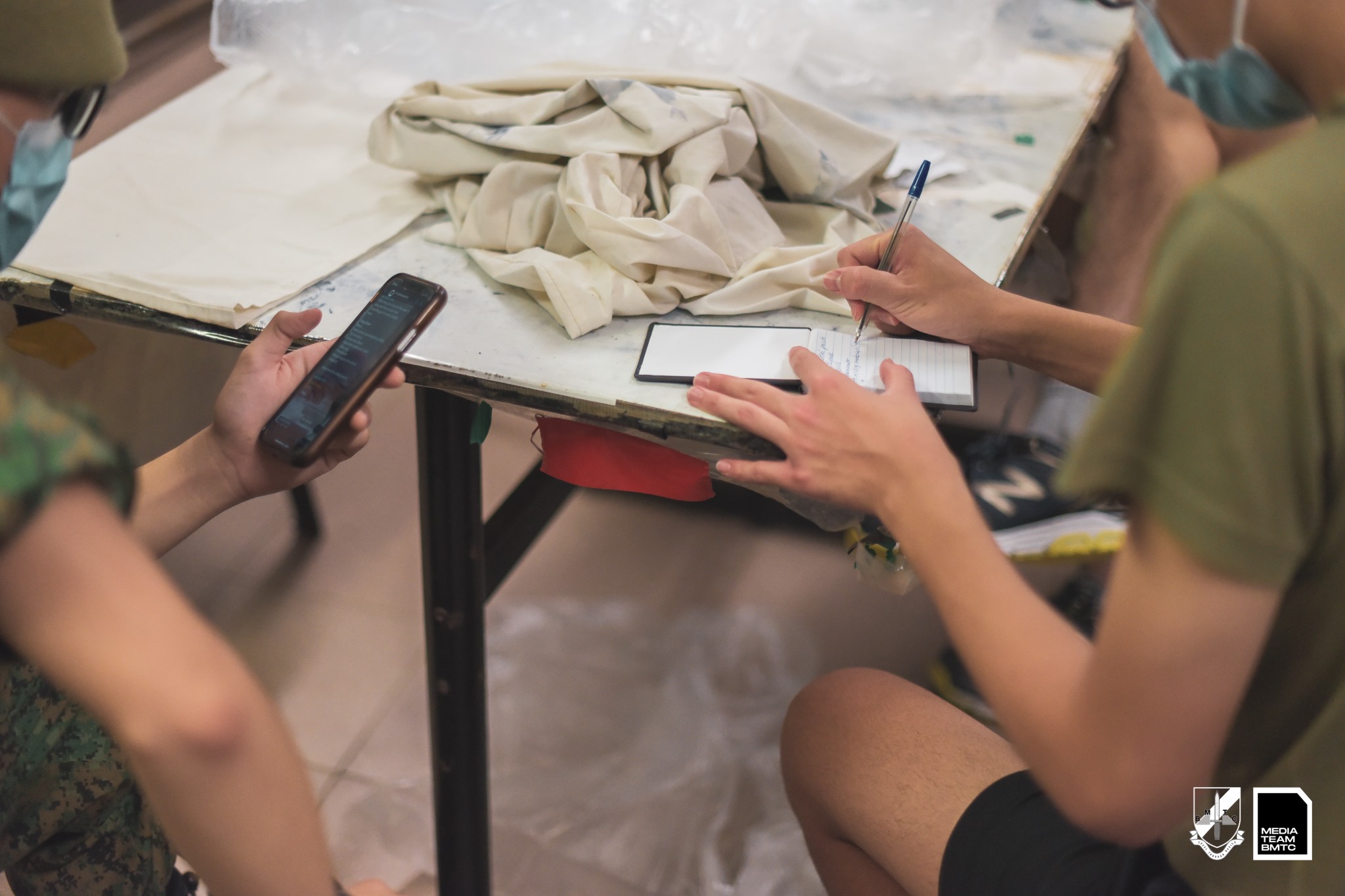 And then it's time for the ritual all recruits dread: the haircut. 
The glorious locks of hair that you've been growing for months will all have to be chopped and shaved off in the name of uniformity.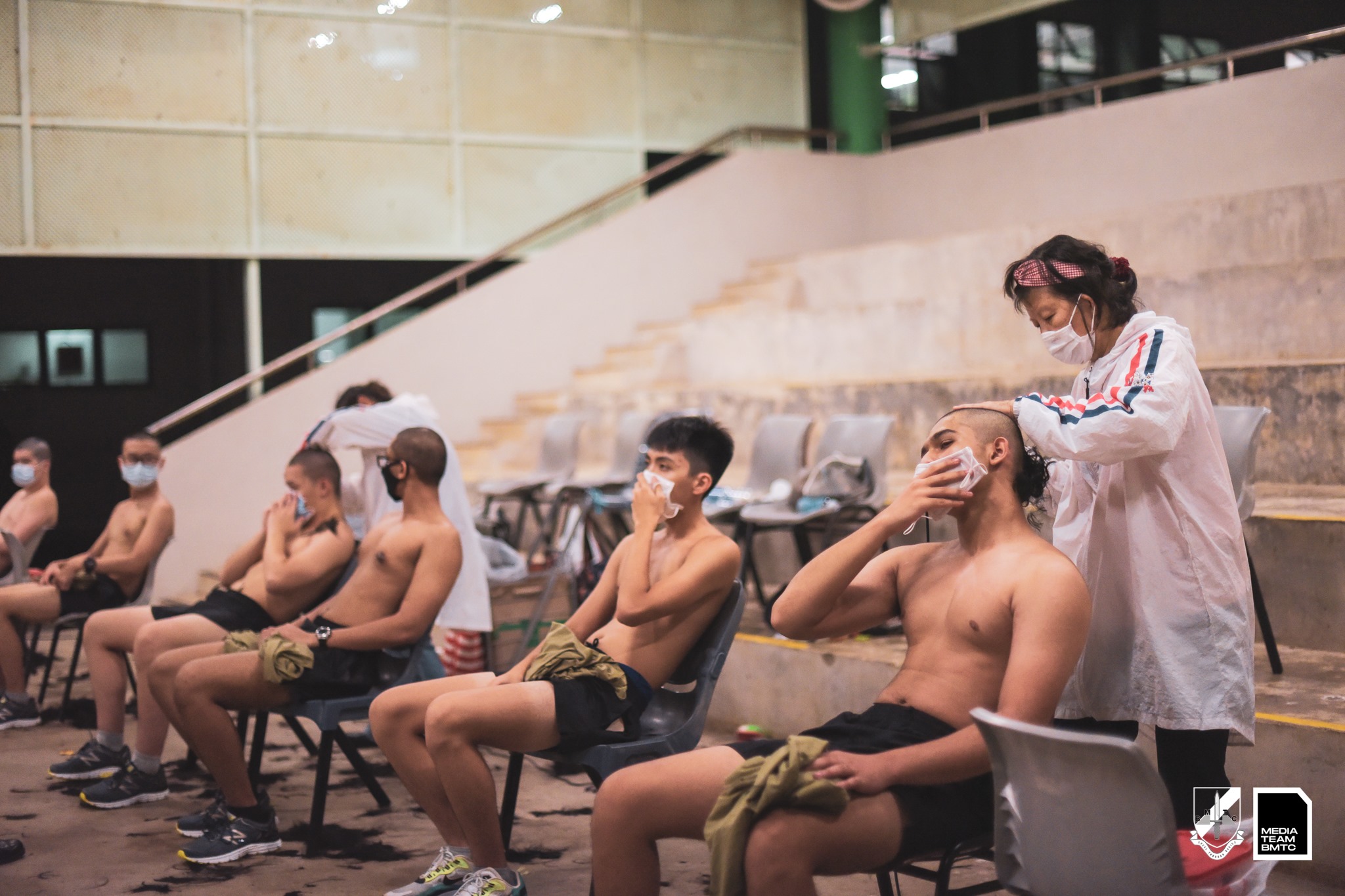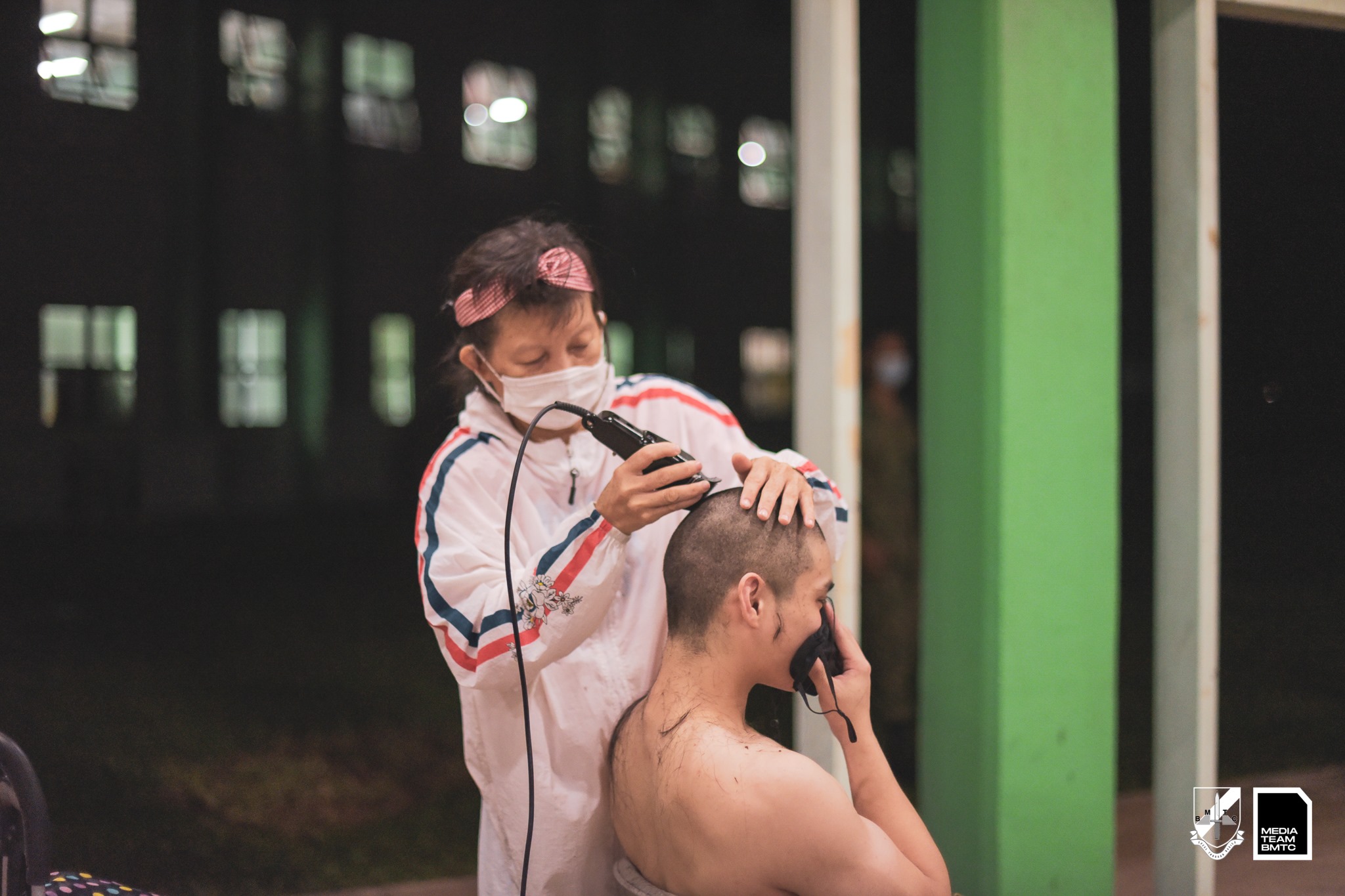 The botak recruits then have to fill up a form asking about their personal wellbeing, so their commanders will be aware of any issues they may have.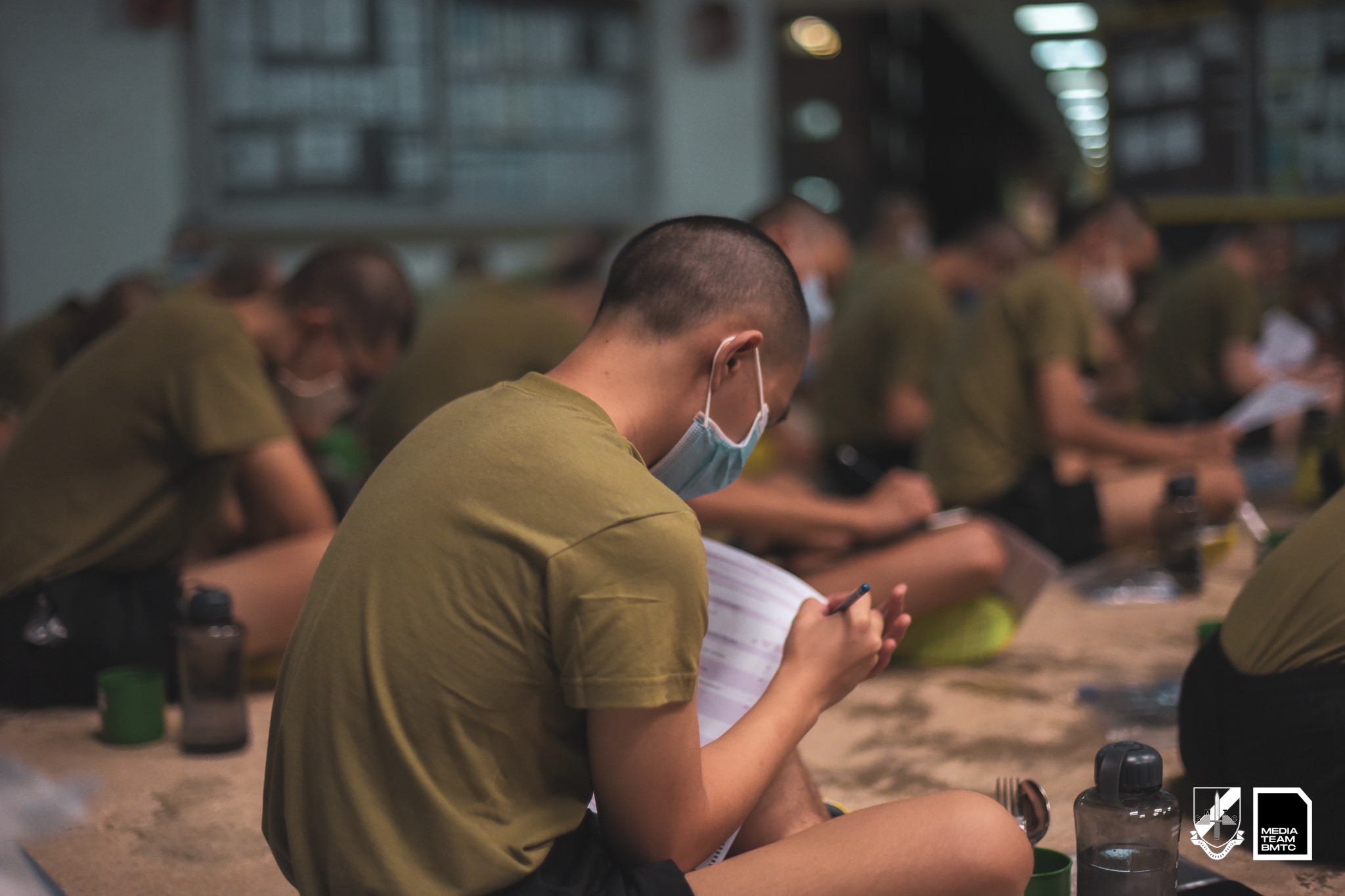 Next, it's time to pick up those phones and call the people we often take for granted: our friends, family, and partner.
This phone call can provide a little comfort on what is otherwise a pretty tough day.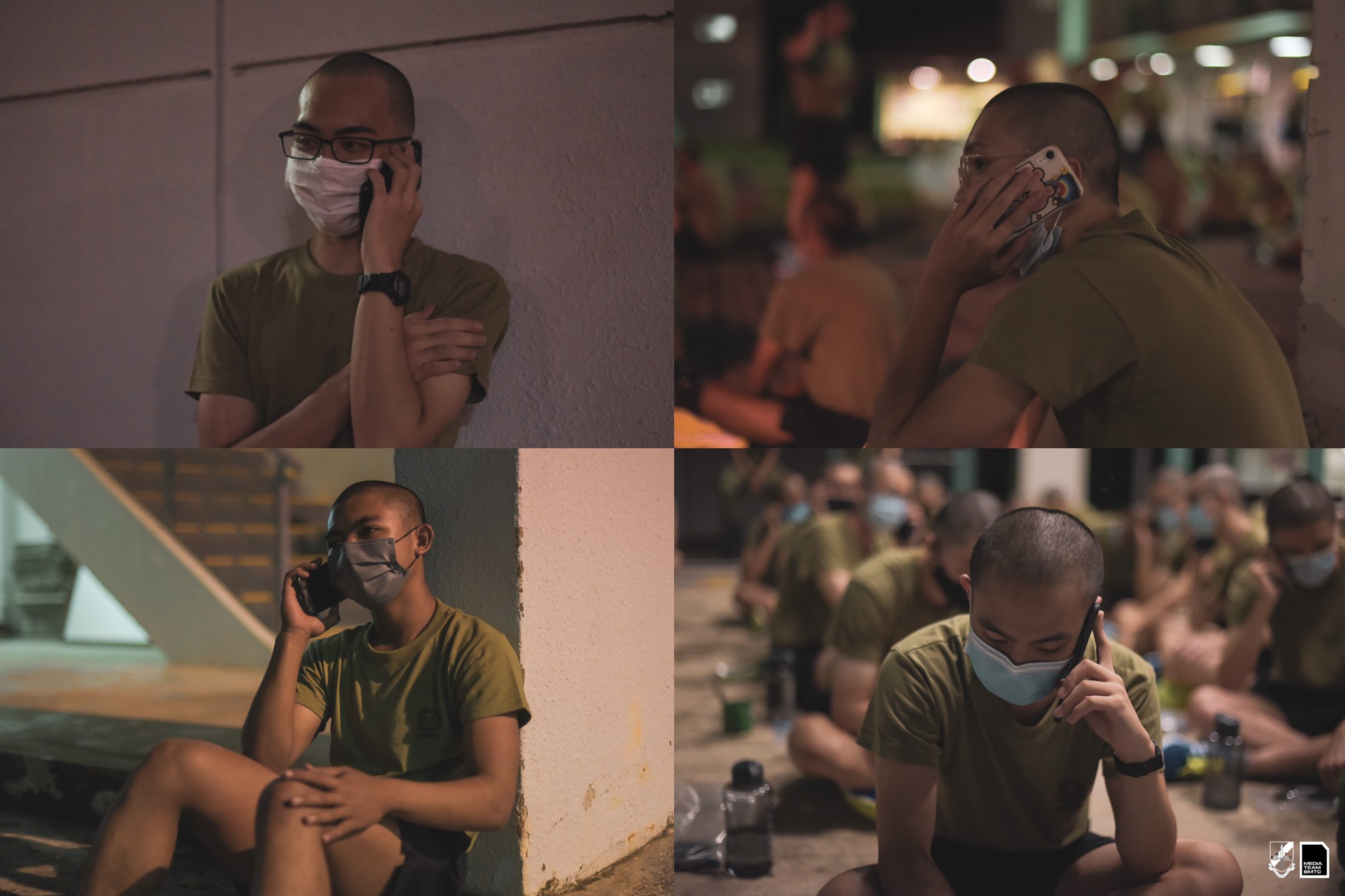 Then it's back to the bunk for admin time; some free time where recruits can do as they please.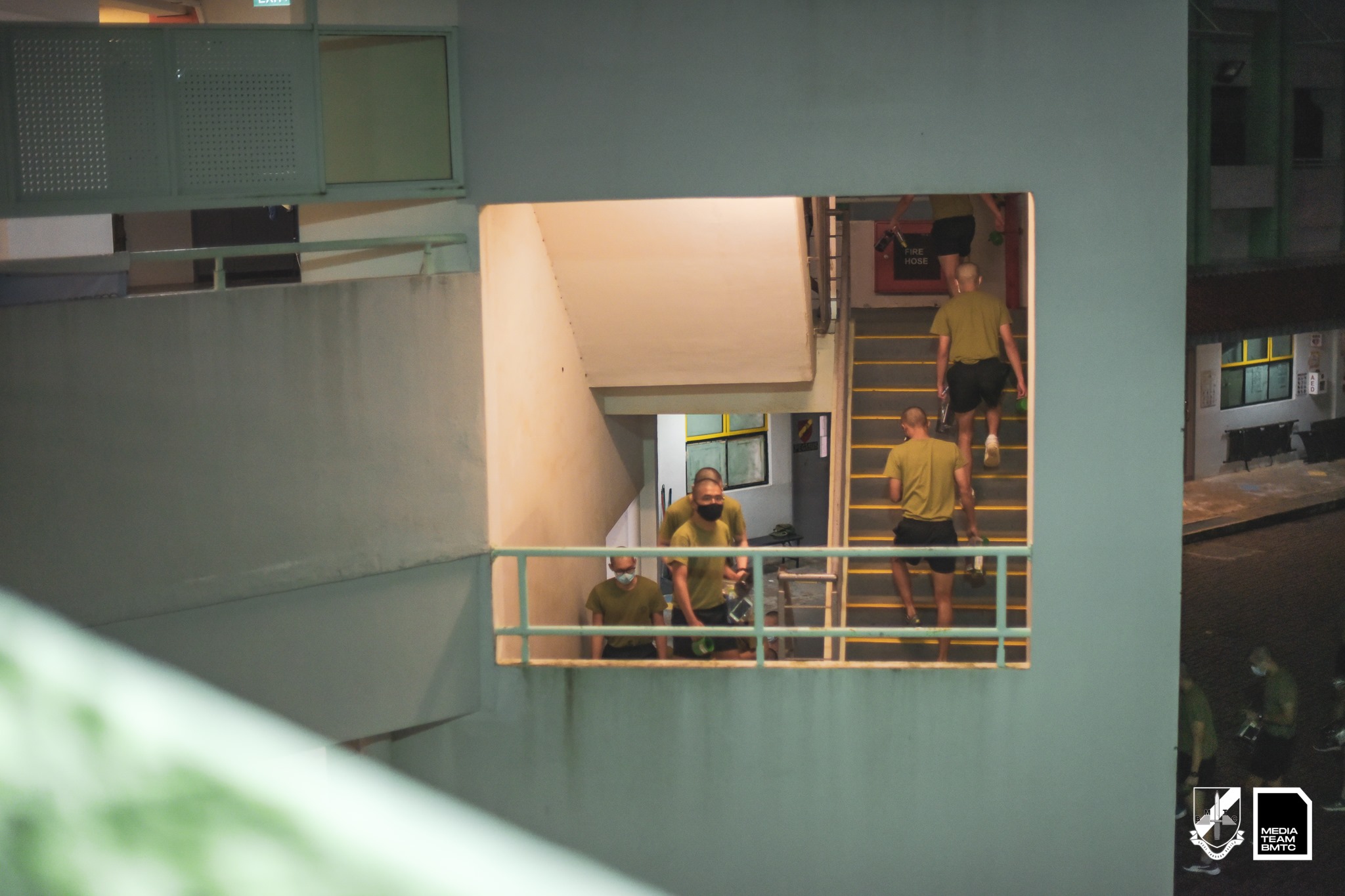 Some will go for a shower or wash up, while others will try bonding with their new bunkmates.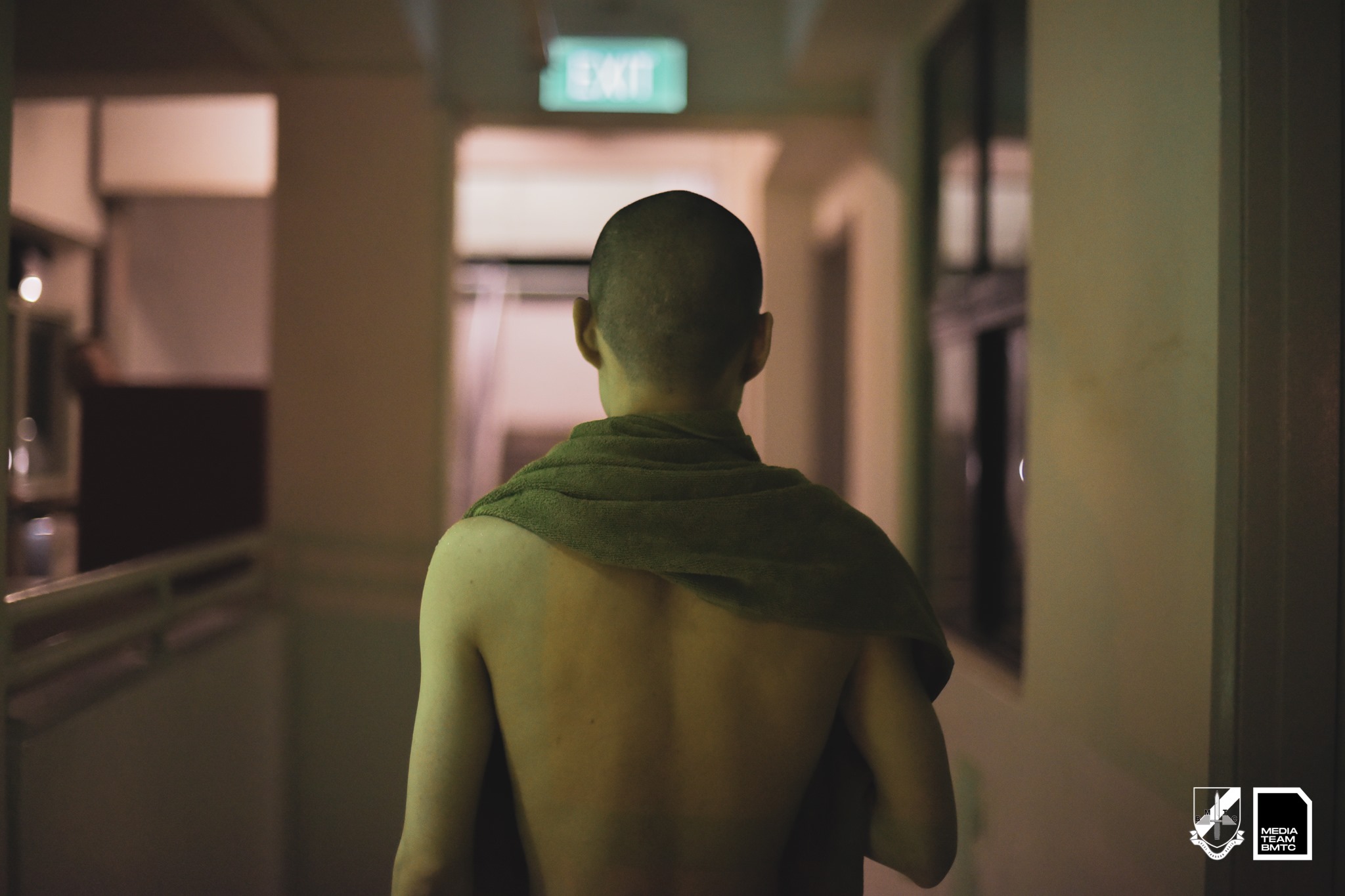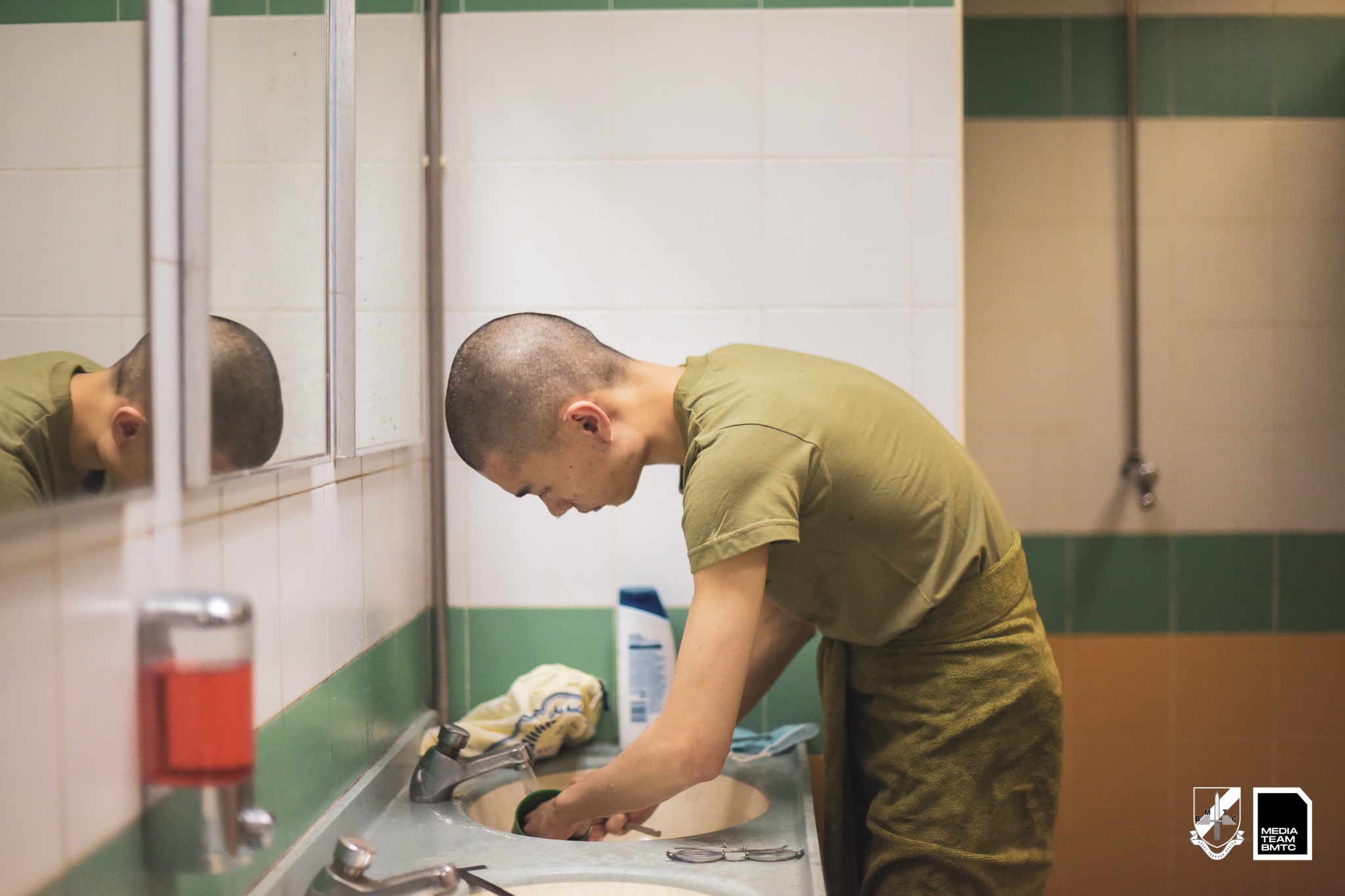 Make sure to get back to your bunks and settle everything before lights out, though, as you'll need a good night's sleep for the next day, but let's face it: no one can fall asleep on the first night.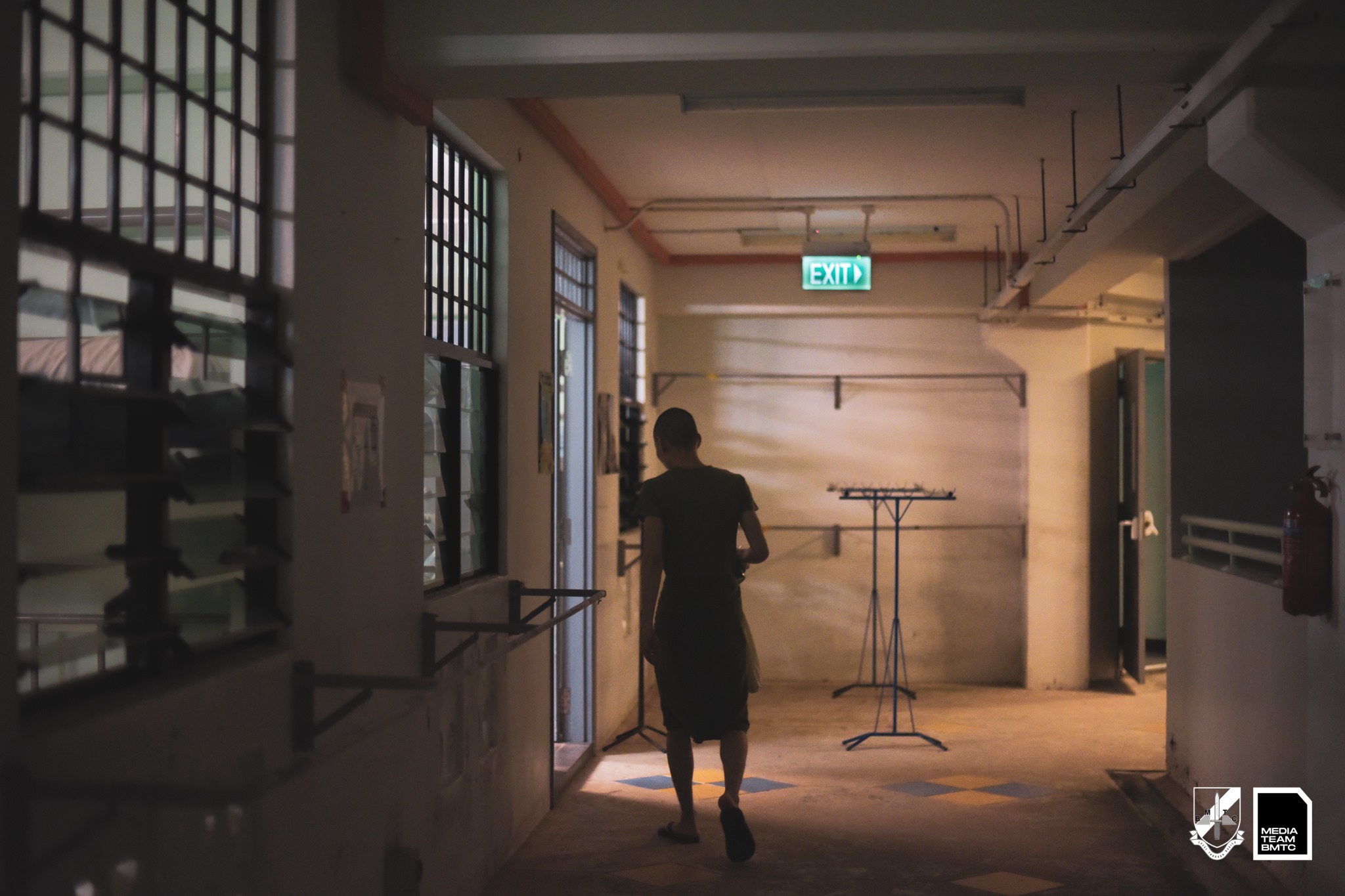 Parents Appreciative of Photos
Some parents who commented on the post said they were appreciative of the photos, as they were concerned about their sons who had enlisted.
---
Advertisements

---

The post will certainly be useful to quell the fears of concerned parents, but also to give an idea of what new recruits will be facing when it's their turn to shave their heads and drag those large duffel bags to their bunks.
You can view the full post below:
To know more about serving NS in the army, watch this video to the end:
Read Also:
Featured Image: Facebook (Basic Military Training Centre)