---
Advertisements

---
Last Updated on 2022-11-19 , 10:30 pm
Loved Japan so much you want to make it part of your everyday life?
Missed travelling to the land of the rising sun?
Well, you could follow this couple and do up your HDB flat into a Japanese Inn.
Someone Turned a 5-Room HDB Flat into a Japanese Inn
In the west of Singapore, a young couple with a love for Japanese aesthetics got Goy Architects to design their dream home.
Called Shuzukororo (calm mind), the BTO flat is heavily influenced by Japanese Ryokan (Japanese inn).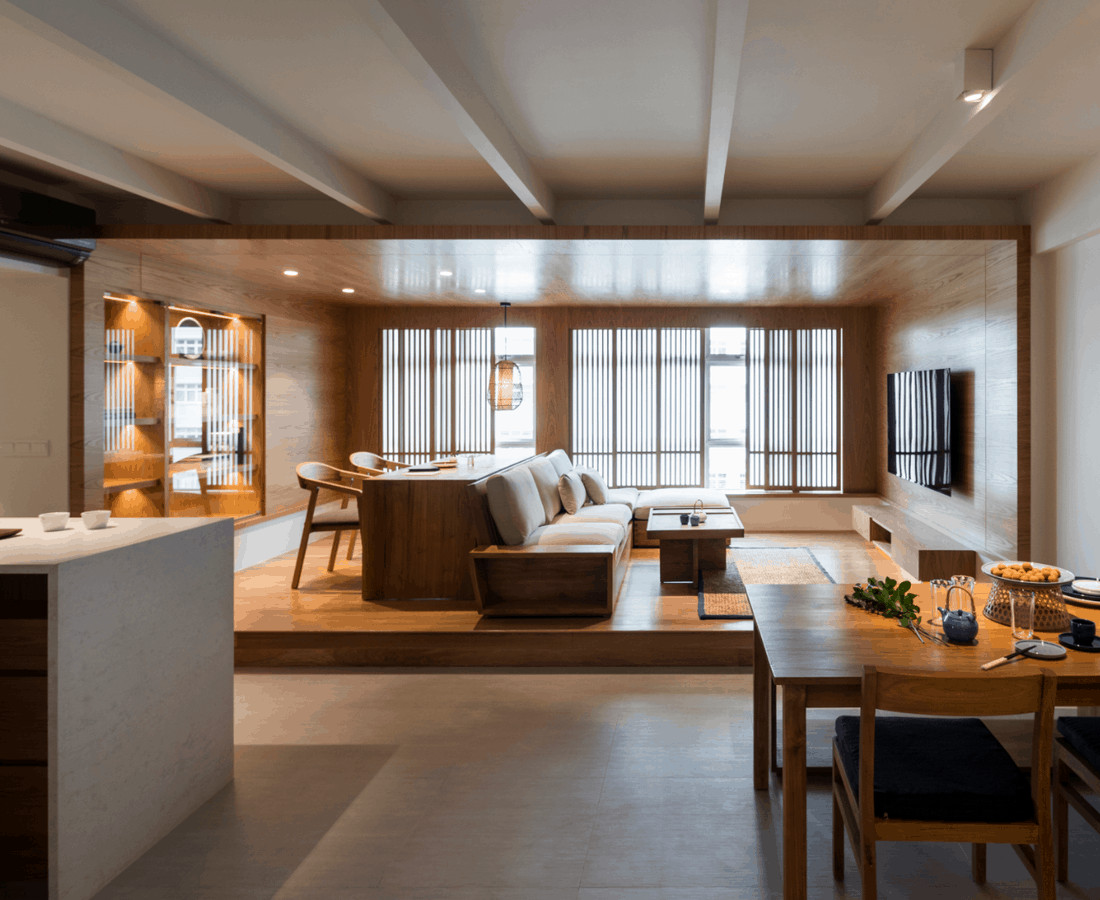 In this home, natural materials like wood and stone become the centrepiece and there are many spots where you can just stop and contemplate life.
Something sorely needed in fast-paced Singapore, if you ask me.
The Ryokan Lifestyle
The house isn't just curated to look like a ryokan. It allows its owners to fully immerse themselves in the experience as well.
The light was curated within the rooms to make the space come alive.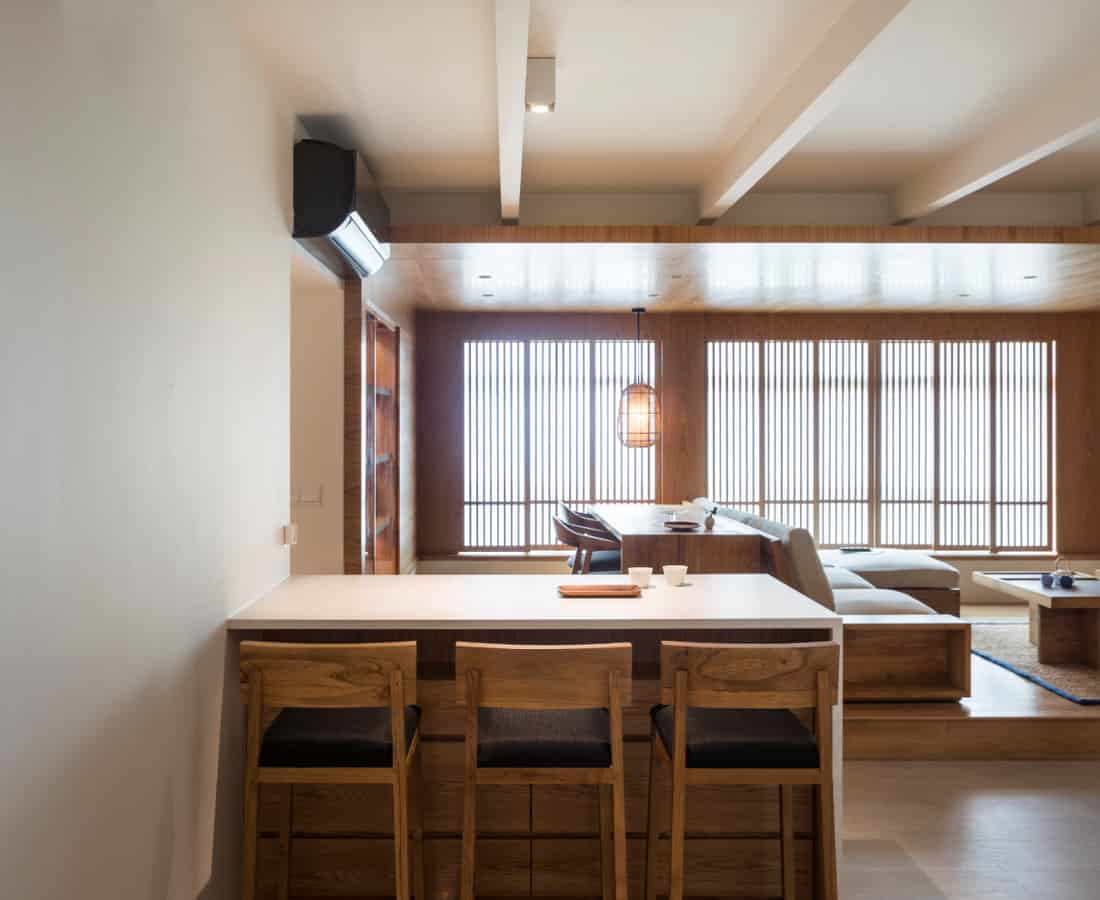 Entryways and doorways are strategically placed so that when you walk through, it's like entering a pond of serenity.
Even a shower becomes an onsen experience where one can sit on a stool and wash, onsen-style.
All in all, it's the perfect home to return to during this Covid-19 outbreak because international travel has practically crawled to a standstill.
Join our Telegram channel for more entertaining and informative articles at https://t.me/goodyfeedsg or download the Goody Feed app here: https://goodyfeed.com/app/
More Homeowners Going For Unconventional Design
With WFH likely to become the next 'norm' of working here, people might just decide to go for more unconventional designs since, unlike before, they might just be spending most of their time at home.
Other than a ryokan, there are various other home designs that caught netizens' eyes in the past.
Such as the Void Deck home:
This went viral back in Apr 2020.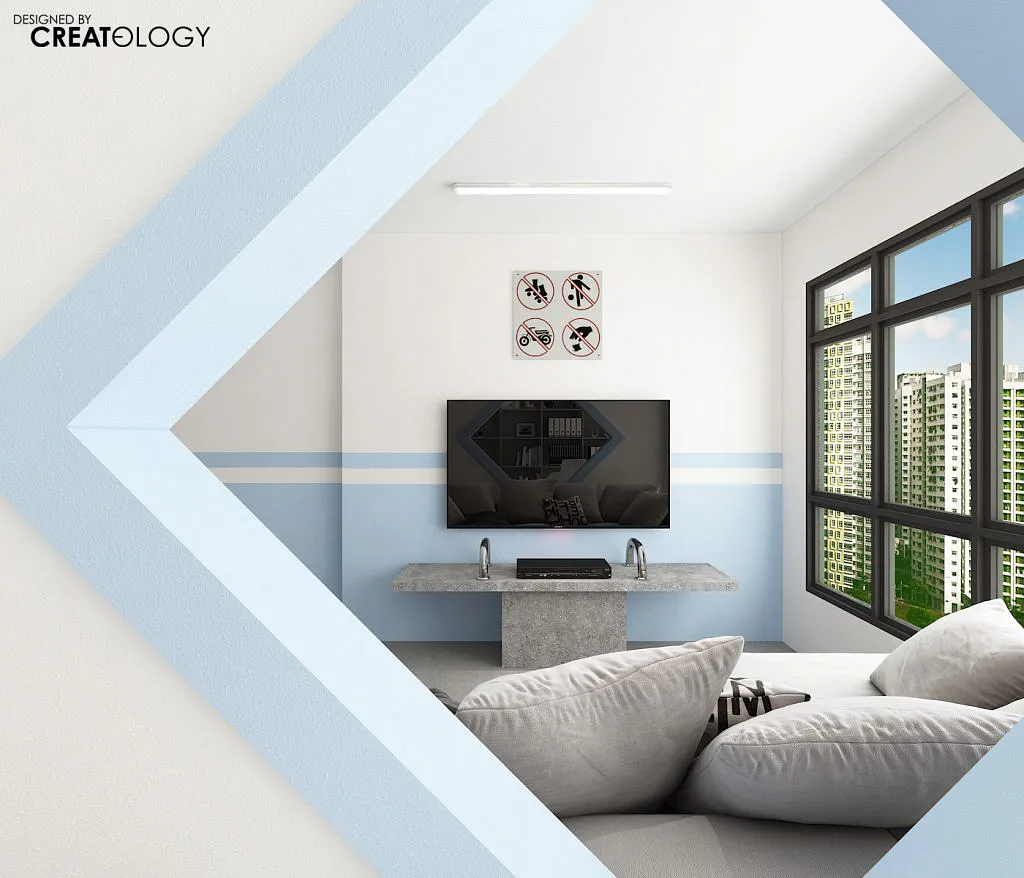 It's not a real home. Instead, it's designed and conceptualised by two NAFA graduates during the Circuit Breaker period.
You got to admit, if you're having cabin fever, this design might just help you get over it.
Just remember that unlike the void decks, you really can't play soccer here because you might just break the TV screen.
You can find out more here.
McDonald's Design:
Can't bear to live without McDonald's? This is the design for you (Golden Arches included):
---
Advertisements

---
Created by FIF Singapore, their attempt to spice up the home scene in Singapore was appreciated by many people.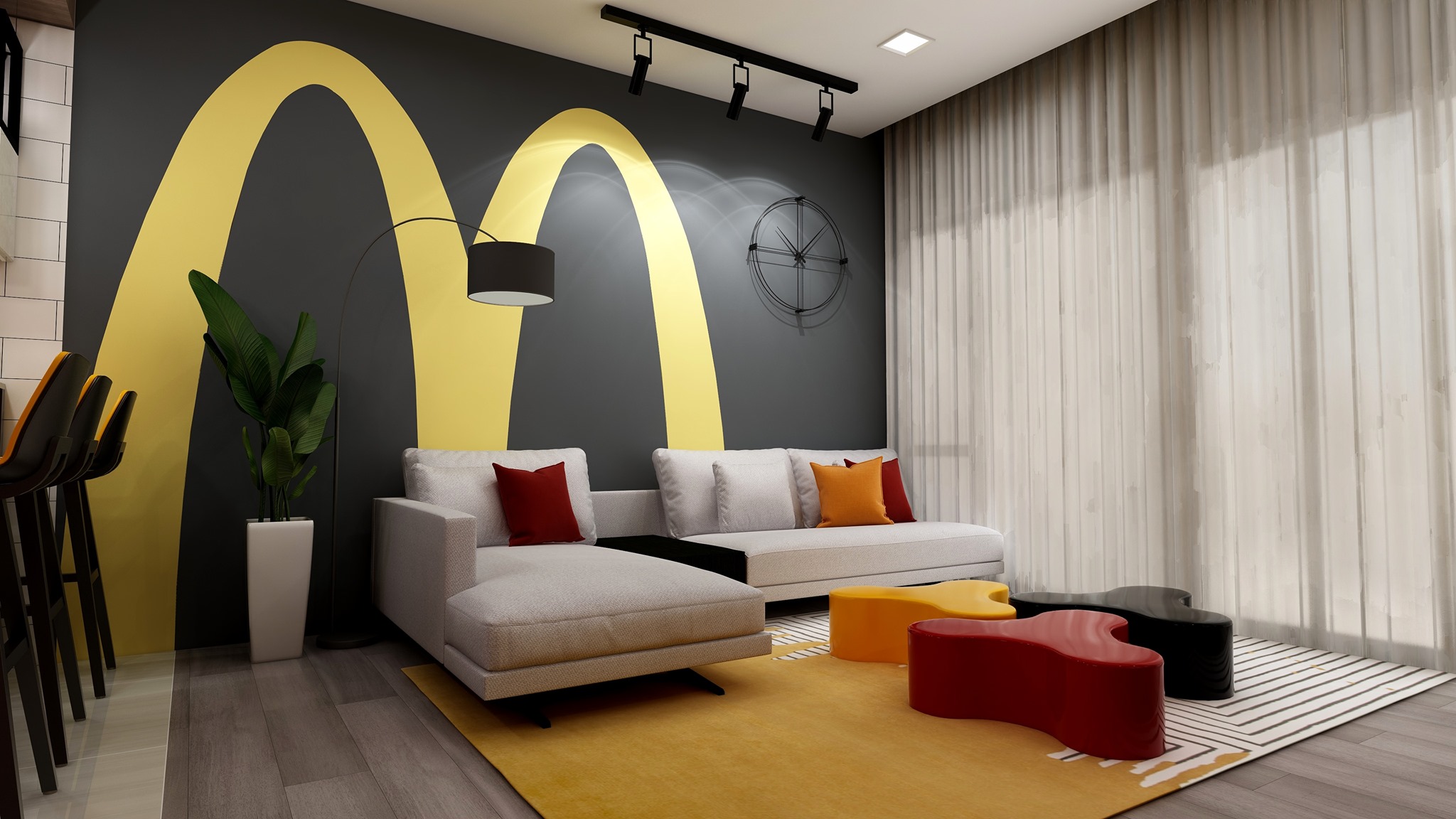 If you have the opportunity to design (or re-design) your home now, how would you make it?
Featured Image: City Nomads & FIF Singapore

Fresh grads, you don't need any experience to earn up to $4,200 with this "secret":
Read Also: