---
Advertisements

---
Wang Leehom is now the media's "favourite" person these days thanks to his ex-wife's exposé. In the last update, various brands decided to part ways with him due to his sudden bad reputation.
But this time, we have juicier news and it is related to one of Wang's alleged sex partners.
S'porean Rumoured to be Wang Leehom's Sex Partner Got a Response from Wang's Ex-Wife
Apparently, one of Wang's sex partners is rumoured to be a Singaporean: BY2's Yumi Bai. Bai was said to allegedly be the woman who sent him nudes on his birthday and even posted the Instagram photo calling Wang "HomHom".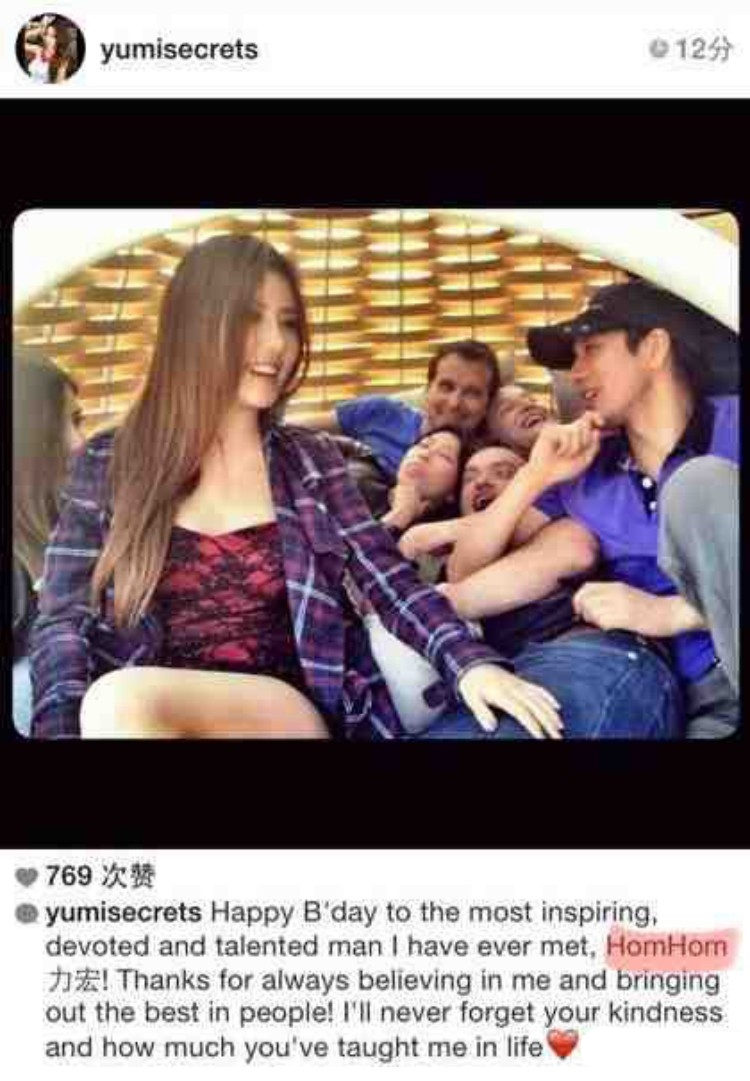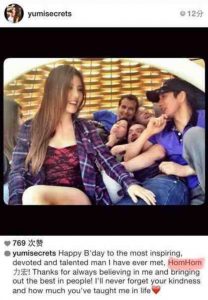 In the photo, there were five other people include her sister slightly being cropped out behind her. Despite the seven people shown in the photo, the caption focused on Wang.
In the caption, she wished Wang happy birthday and commented that he was the most "inspiring, devoted and talented man" she's ever met. She addressed him as "HomHom."
She ended off the caption by thanking him for believing in her and bringing out the best in people.
The Instagram post is now deleted, which well, even made it more sus, no?
---
Why Bird Paradise Suddenly Became Singapore's Yishun:
---
"HomHom" a Common Nickname?
In the exposé of the year, Li Jinglei, Wang Leehom's ex-wife, mentioned one of the sex partners calling Wang "HomHom". However, Li did not specify any names nor give out any details of the person.
Netizens, being the online detectives we don't deserve, remembered Bai called Wang by this name on her Instagram before she deleted her post. So they were quick to jump to the conclusion that she is the sex partner Li was saying.
Naturally, she was attacked online.
BY2's Police Report 
Bai lodged a police report and posted a Weibo post on BY2's Weibo page with the caption, "Words are powerful, the mass spreading of rumours can distort the truth and what people say can kill others. I'm sorry to have bothered the police in the middle of the night."
---
Advertisements

---
Alongside the caption was a photo of the police report made. The report states Bai's legal name and registers the claim of "defamation".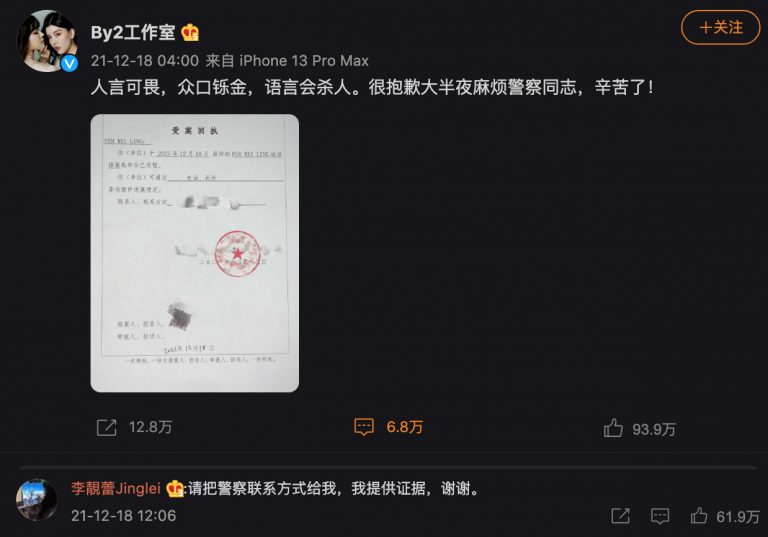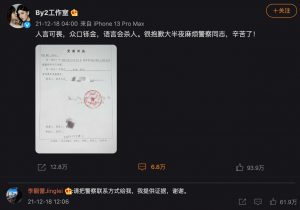 Wang's ex-wife, who is also on Weibo, replied to the post, asking BY2 to give her the contact information of the police so that she can provide them with evidence. She even thanked them after saying that.
After commenting on BY2's Weibo post, she even shared it on her own Weibo account.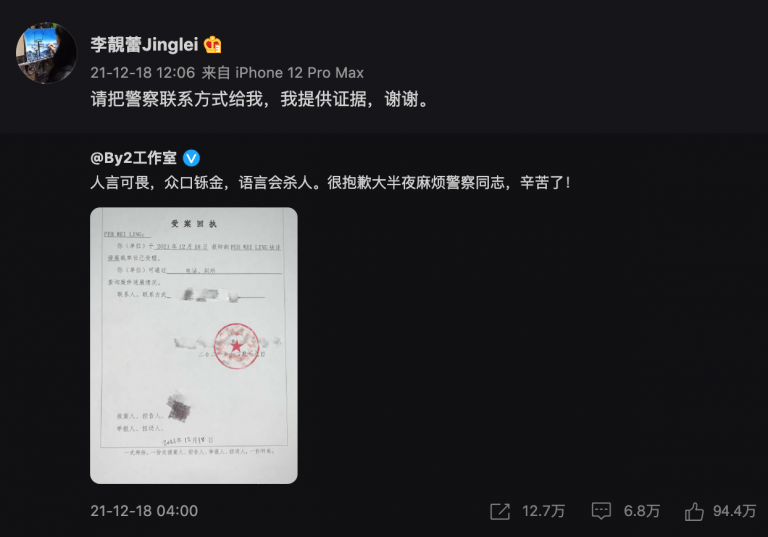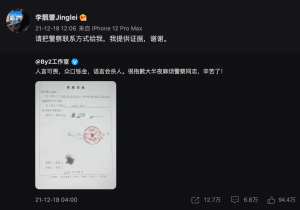 From her reply, you can tell she had set her target to Bai, allegedly confirming Bai was involved in her husband "infidelity adventures."
Oh, wells: the police must be really busy then.
Read Also: 
Featured Image: Facebook (Seputar Artis & Drama CTH China, Taiwan, HK)