---
Advertisements

---
Raise your hands if your daily pocket money has ever been victimised by the impulse buys from Chateraise Singapore bakeries because their strawberry shortcake and cream cakes have just been so enticing. No one can resist any Chateraise cakes.
For Chateraise fans out there, here are eight facts you should know about the endearing Japanese pastry shop that has sprouted far and wide beyond Singapore.
This is How You Pronounce Chateraise and its Meaning
So let's get the Chateraise's name out of the way.
Since its arrival in Singapore in April 2015, their name has been a tongue twister to say the least for our parents and friends alike to master.
(I've lost count the number of times I've had typos when I try to talk about it with friends over text.)
You can thank me for attaching the video later.
But if you are too lazy to play the video, here's a breakdown on how to say Chateraise in two ways: the French way and the Japanese way.
For the French way: it's sha-ter-re-zay
For the Japanese way: it's za-ter-re-zay
(I tried man. When in doubt just remember, practice makes perfect.)
And if you were wondering (like moi) on what Chateraise means in French, surprise surprise—there's no meaning to it! It literally just sounds fancy and meant to work as a name that looks and sounds French.
---
Advertisements

---
Products Made in the Chateraise Hakushu Factory
However, perhaps the brand earned its right to sound fancy as all products produced by Chateraise started from the Chateraise Hakushu factory.
The factory is iconic for its red-roofed building and is surrounded by lush forests in Japan.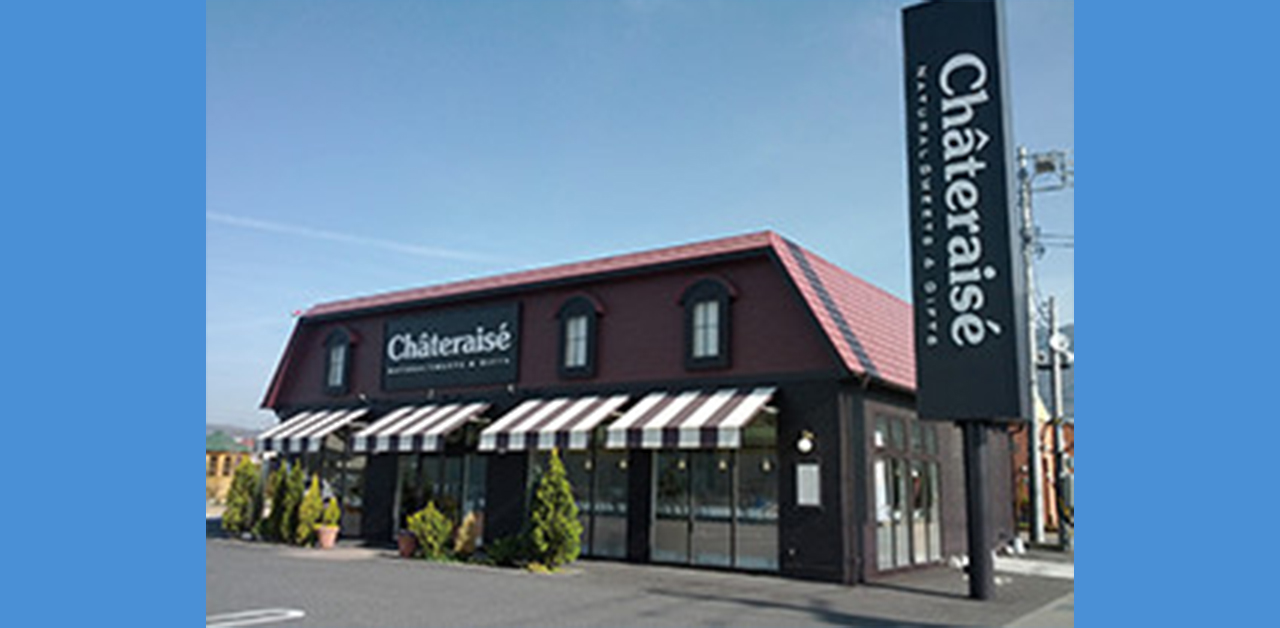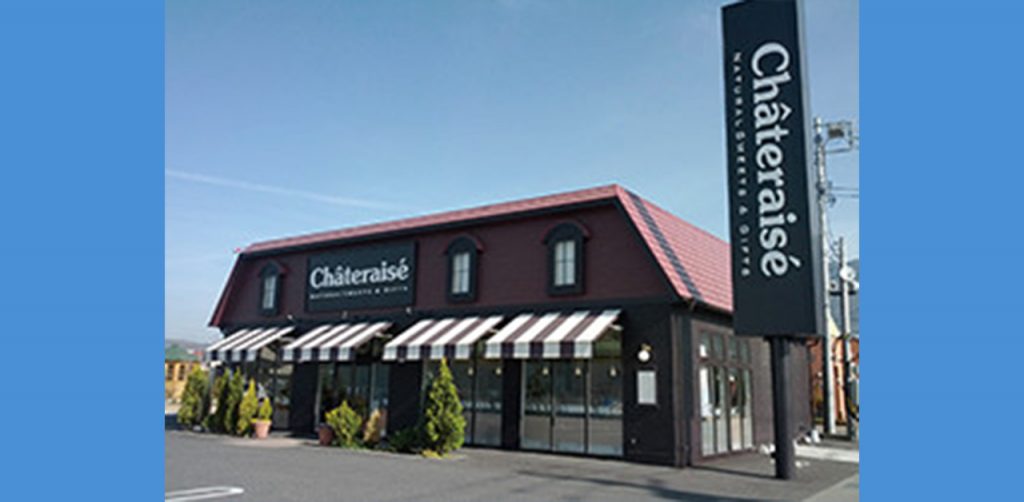 The factory is also where Chateraise produces ice cream, cakes, and traditional Japanese are produced with the use of the renowned Hakushu mineral water from the Yamanashi Prefecture.
Alcohol fiends might find the term Hakushu familiar because it's also the same mineral water used to make top-grade sake and whisky! The water is used by breweries like the Shichiken Sake Brewery and Suntory Hakushu Distillery.
Chateraise's Humble Origin from 1954
But prior their fancy name as Chateraise, the bakery started from a tiny store called 'Amataro' that opened in Kofu City.
The store was named 'Amataro' after their signature product which was a sweet made with high-quality ingredients like sugar and azuki or Japanese red beans.
What spawned since was Chateraise and their undying principle to continue to make delicious sweets with natural ingredients that makes people happy.
Over 30 Chateraise Outlets Present in Singapore
Fast forward in time to the present and the Japanese bakery has since expanded to more than 30 outlets islandwide in Singapore.
Be it the north, south, or east side, the bakery chain has got its bases covered on the island.
If you are feeling too shag to check out their outlet list on their official website, here's some of the Chateraise outlets that exist in Singapore:
---
Advertisements

---
Chateraise ION Orchard
Chateraise Junction 8
Chateraise Jurong Point
Chateraise Singpost Centre
Chateraise VivoCity
Chateraise Waterway Point
(Don't say I bias ah. I've tried to cover all sides in the island. Don't throw a 'East/West best side' cheer at me here.)
Premium Counterpart Called Yatsudoki near Tangjong Pagar MRT
If you thought the normal Chateraise product was already fancy enough, let me break your wallet further by reminding you that there's a premium counterpart located at Tanjong Pagar MRT.
This premium counterpart bakery is named Yatsudoki and they commenced its operations in Singapore just last year at the Guoco Tower.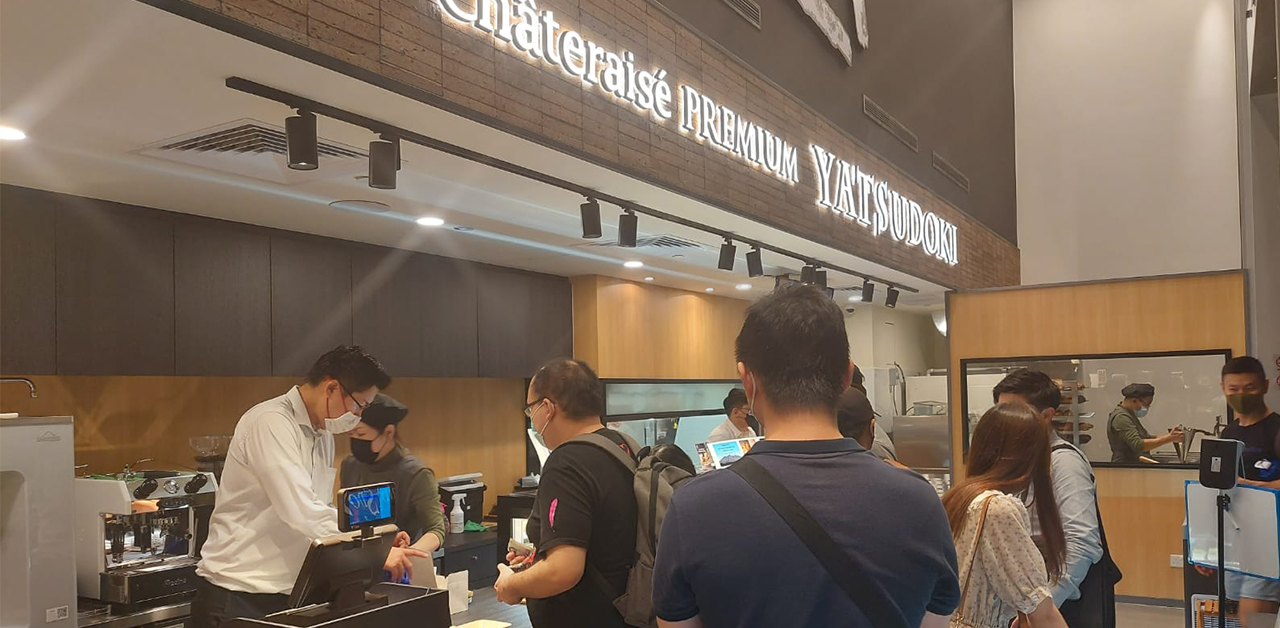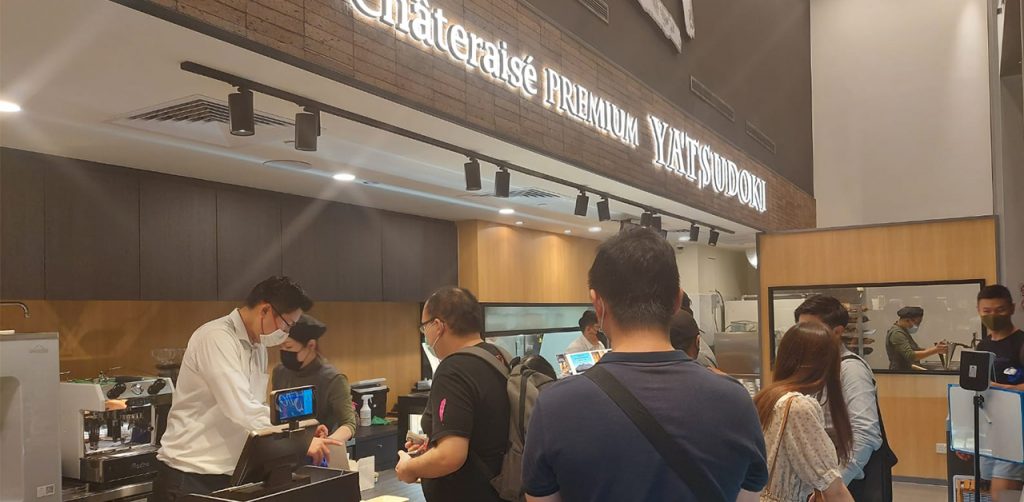 Currently, there's only two global outlets of Yatsudoki. One is located in Dubai and the other in Singapore.
Similar to Chateraise outlets, Yatsudoki provides an array of cream and dairy-based dessert products which includes their Premium Japanese Apple Pie, madeleines, cream puffs, and of course cakes.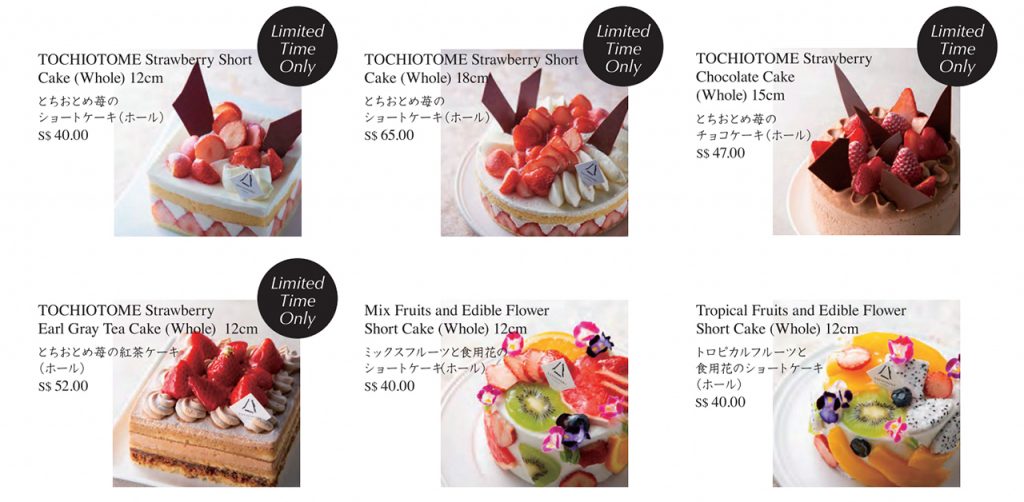 The key difference, however, is Yatsudoki's products are not imported directly from Japan but baked fresh on-site in the bakery's kitchen.
---
Advertisements

---
If you aren't convinced yet, you can head down to their bakery located at Guoco Tower to try their new product—the Hokkaido Red Bean Mochi Pie.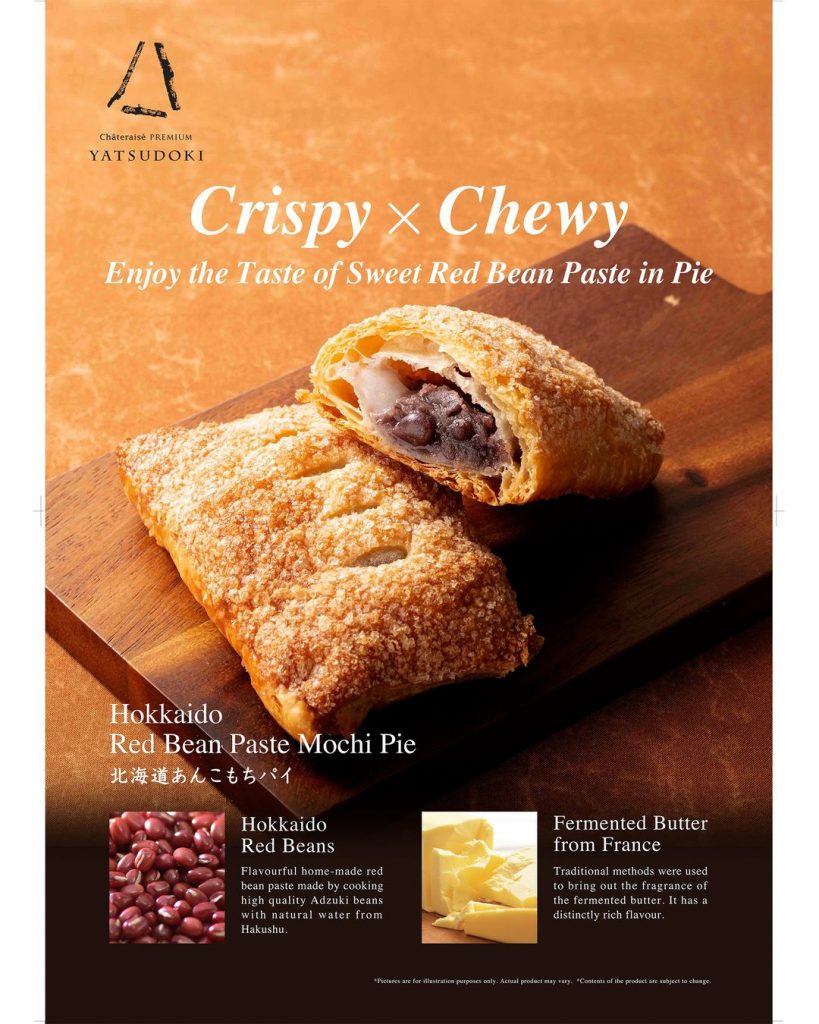 Chateraise Sells Fruity Alcohol
But if you aren't that much of a dessert fiend, try the bakery's hand at fruity alcohol instead!
There are three types of fruity alcohol available at Chateraise: their Blueberry wine, Peach Wine, and their Antioxidant Additive Free Sweet Red Wine.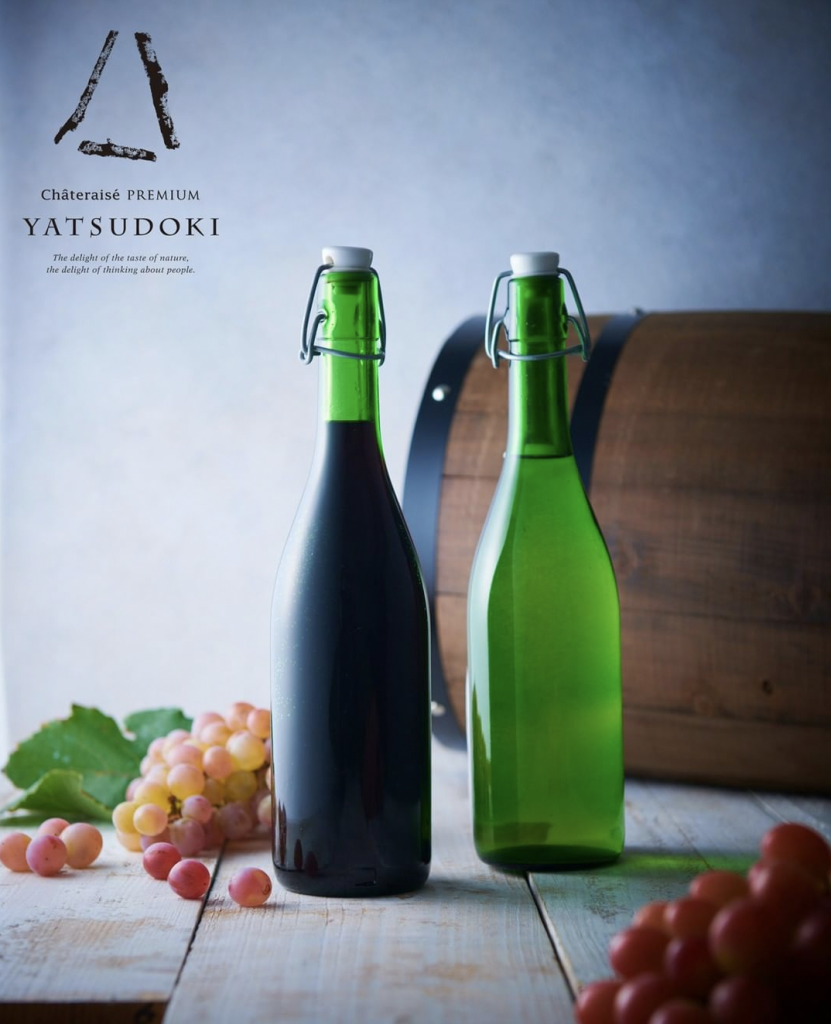 For their fruit wines in general, they are sweet dessert wines made from fresh fruits imported from Japan or America. Drink them chilled, use them as a cocktail base, or have them with ice! The alcohol content for these products starts from as low as 5 per cent onwards.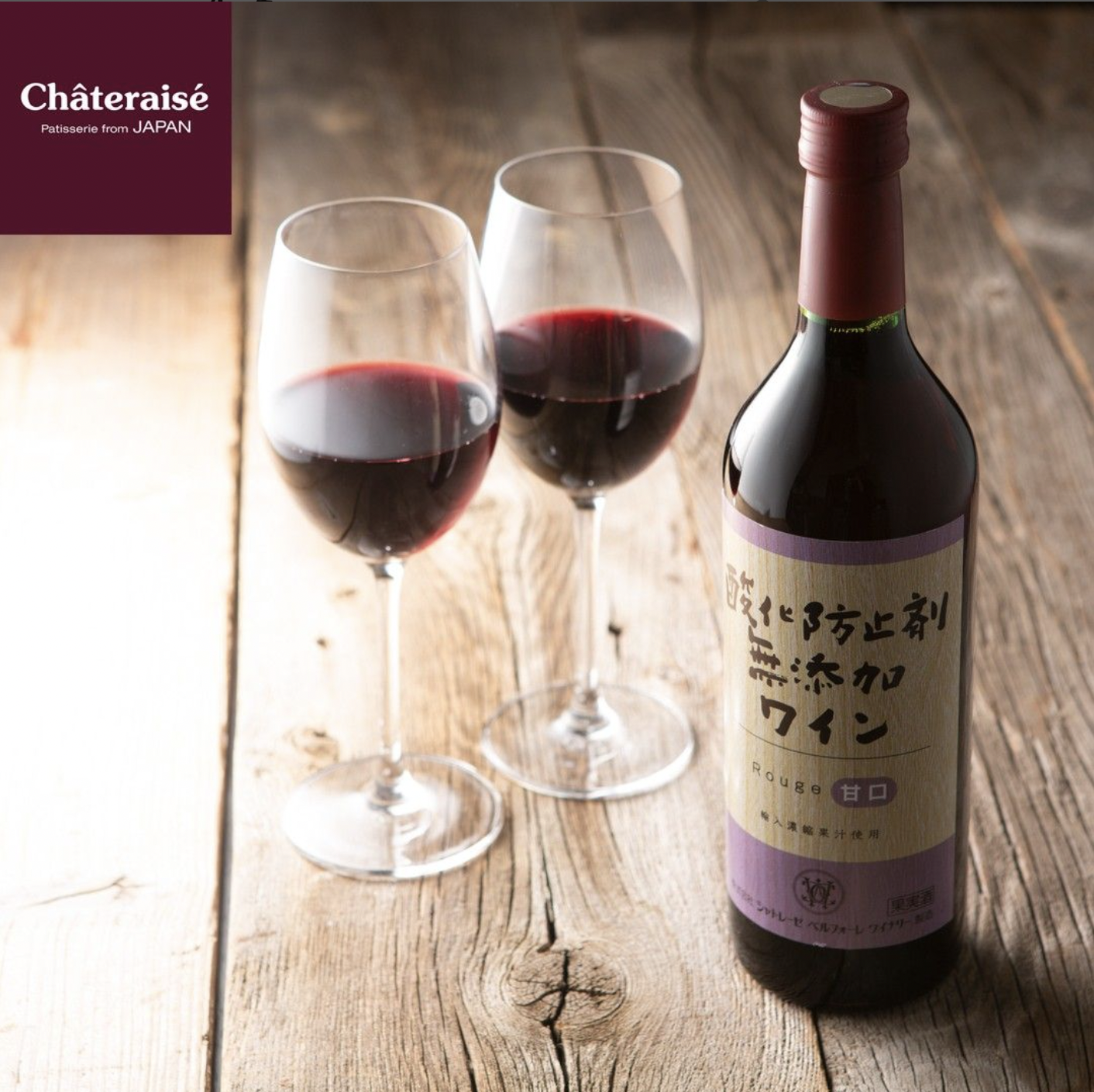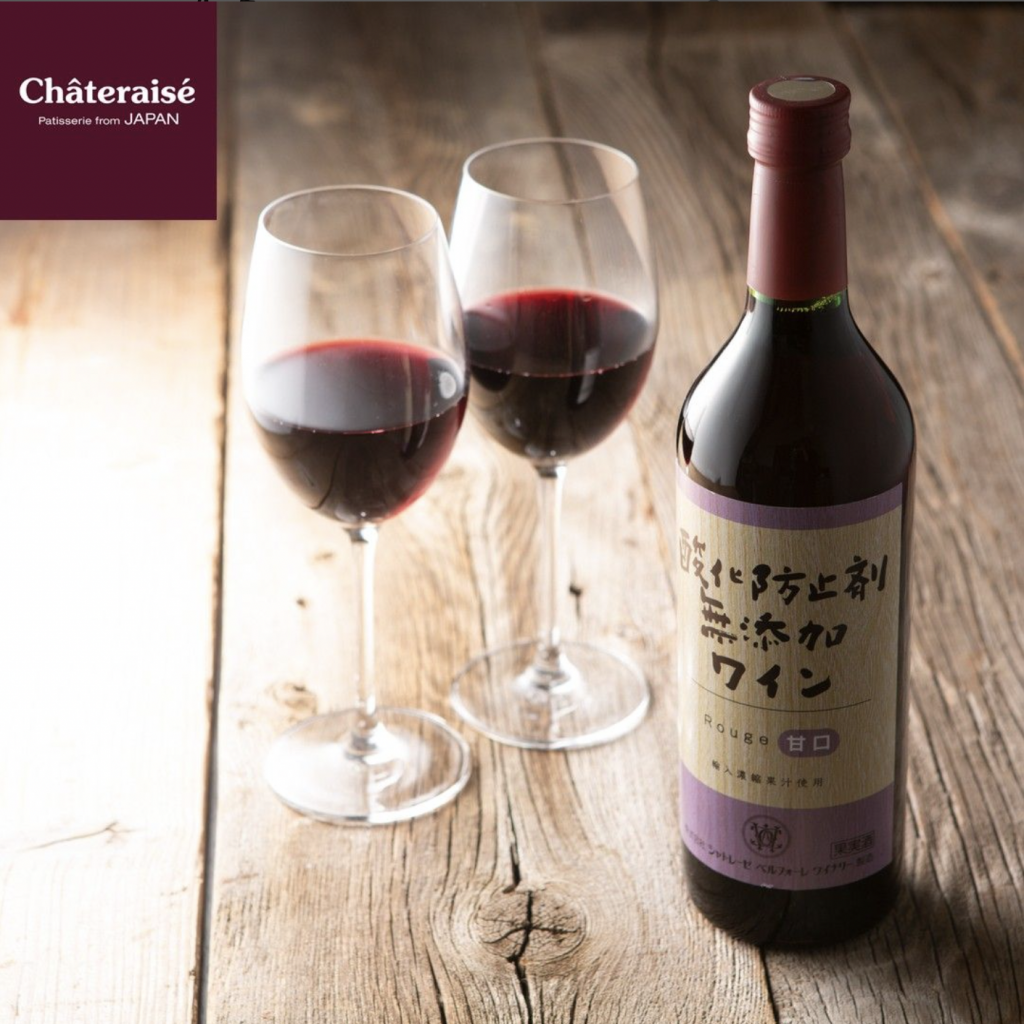 The wine offered at Yatsudoki however is fresh wine straight from the barrel that's completely natural and unprocessed.
---
Advertisements

---
So if you are running out of gift ideas for corporate events or last-minute celebrations, just drop by any Chateraise or Yatsudoki outlet to get them and have fun.
Dairy-Free Cake Option Available for the Lactose Intolerant
Personally, this was the most life-changing discovery for me as someone who's sadly born lactose intolerant.
If you know of friends who want to enjoy the joy of a Chateraise-quality dessert without the wrath of eating dairy, the bakery actually has dairy-free options available.
On Chateraise official website, they have Allergy Free Soy Milk Fresh Cream whole cake and cake slices listed for purchase.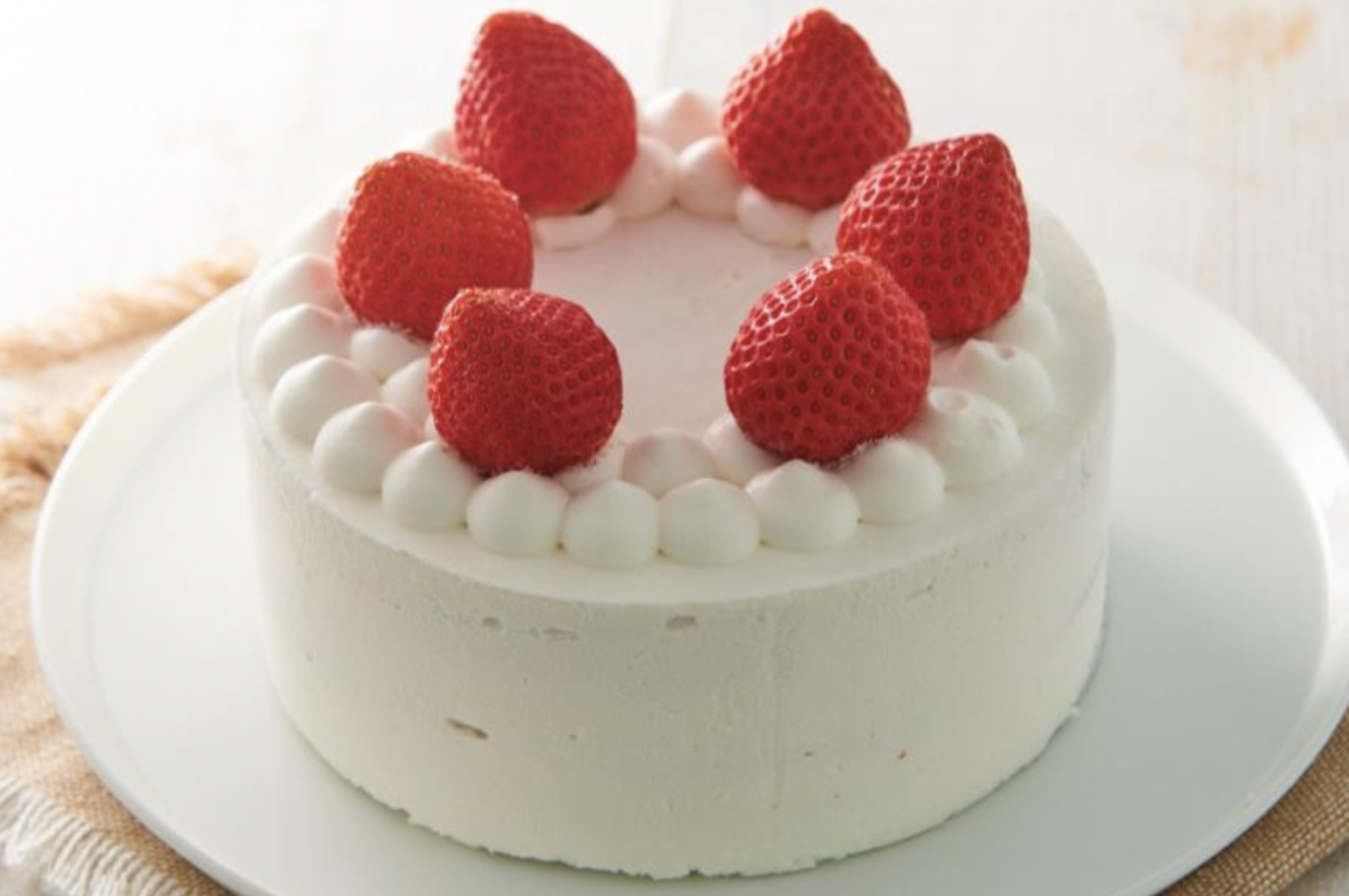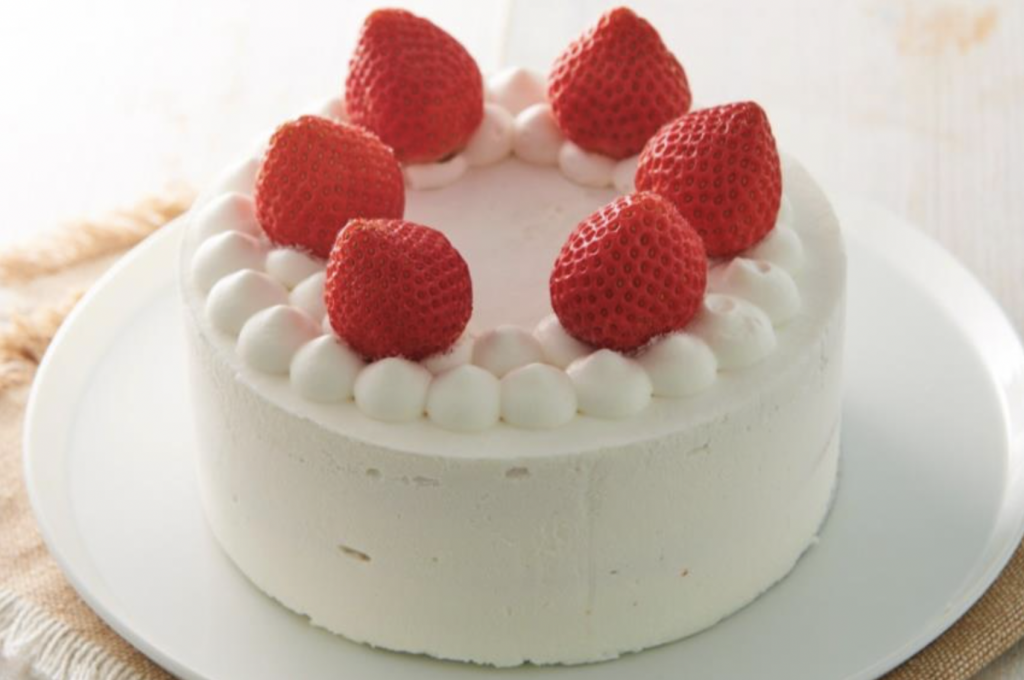 These deserts are made with soy milk, soy protein, and rice flour to replace the usual dairy products used to make desserts.
So it's another hallelujah for those who want to have their cake and eat it without the dire consequences of camping over a toilet (hehe).
Ice-cream Products Went Viral on Social Media
Last but not least, Chateraise recently gained traction on TikTok for their vast array of arguably, underrated, ice-cream products at their bakery store.
It all started with a user by the name of @Boblet that raved about a Chateraise ice-cream that has a condensed milk filling.
---
Advertisements

---
What soon followed isa series of other users trying other ice-cream products produced by Chateraise which includes their Chocolate Mint Bar, Chocolate Bucky Strawberry Bar, Coffee Milk Bar, Belgium Chocolate Soft Serve, and much more.
Talk about having the perfect products to counter the unbearable heat for May.
(But sorry not sorry for the inevitable weight gain that might occur from this ah.)
Featured Image: Facebook (Chateraise Singapore)

Here's why a 4-day workweek might finally really be possible in Singapore soon:
Read Also: