---
Advertisements

---
Have you seen any otters around Chinatown Point recently?
If you have, you've probably only seen two.
Why? Because the third one is disguised as a rabbit.
Specifically, a rabbit with four ears.
Chinatown Point Otter Disguised as Rabbit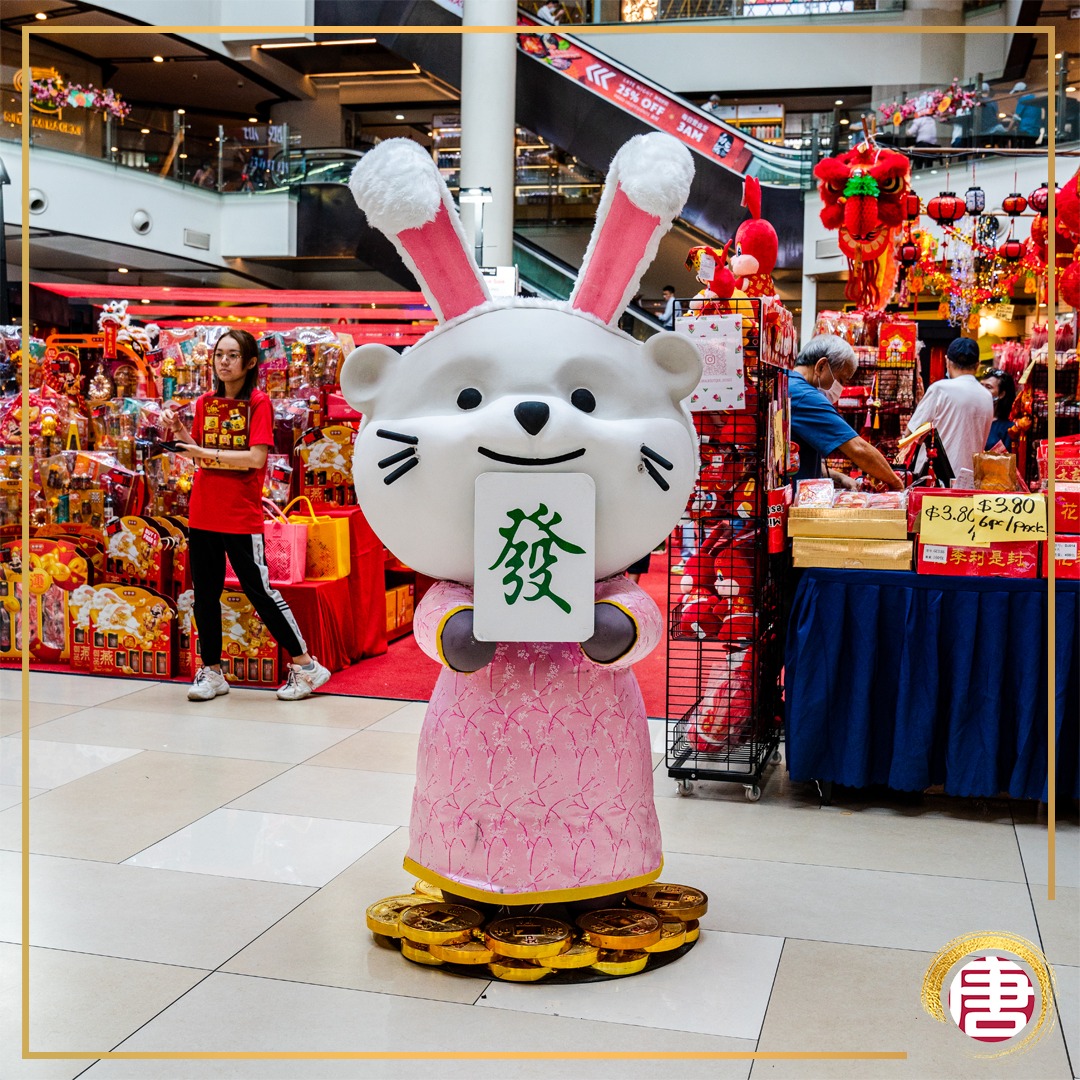 One otter mascot in Chinatown Point is cosplaying a rabbit, complementing the upcoming Lunar New Year. 
Dorning a pair of fluffy rabbit ears, the otter is wearing a pink qipao, a traditional mandarin gown worn by Chinese women.
We know it's not a rabbit because of its blatant otter tail and rounded otter ears.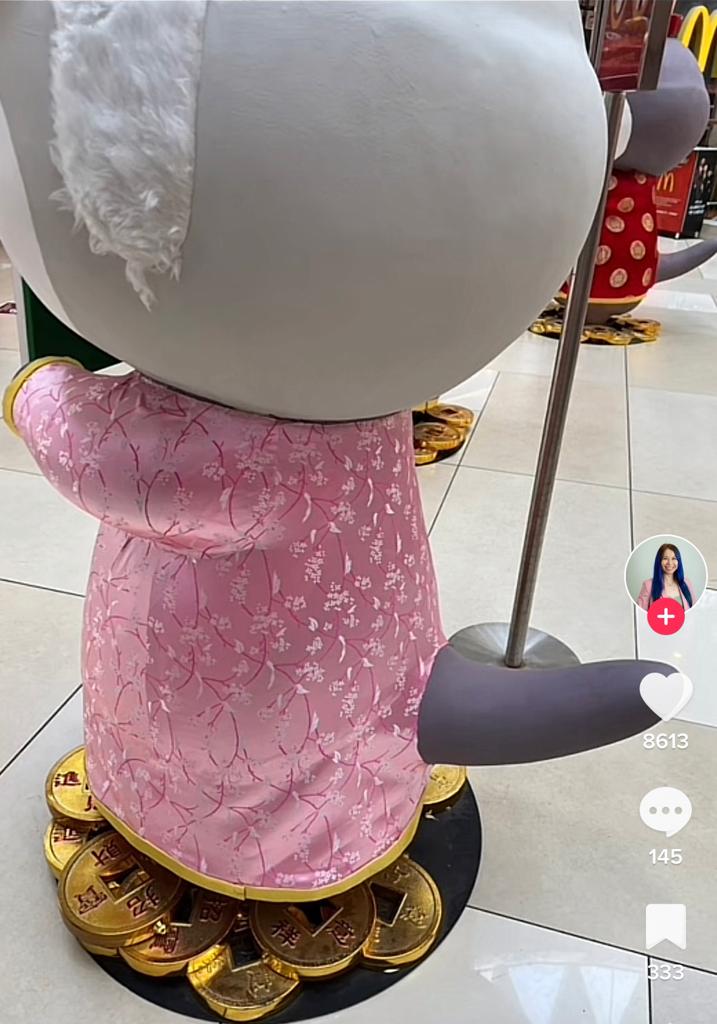 However, While these apparent otter features could be due to a lack of budget, this fact makes the otter mascot even more adorable.
Not too sure why its other mascot friends aren't playing dress-up, though.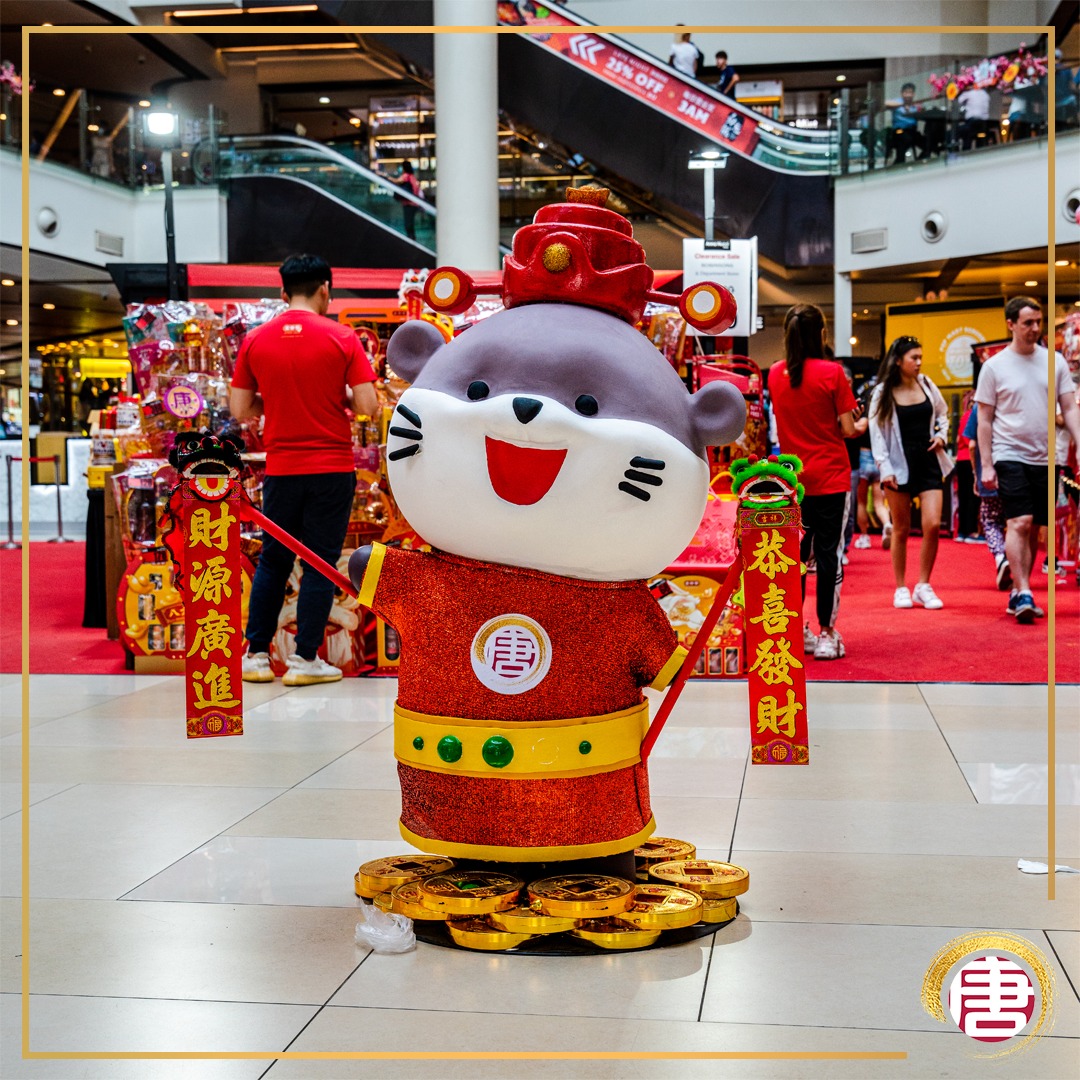 History of Chinatown Point Otter Mascots
The otter mascots first made waves in 2021.
People noticed a mascot in Chinatown Point greeting shoppers with two large mandarin oranges.
Though the mascot had horns and a nose ring, which referenced the Year of the Ox, people also noticed its whiskers and round ears.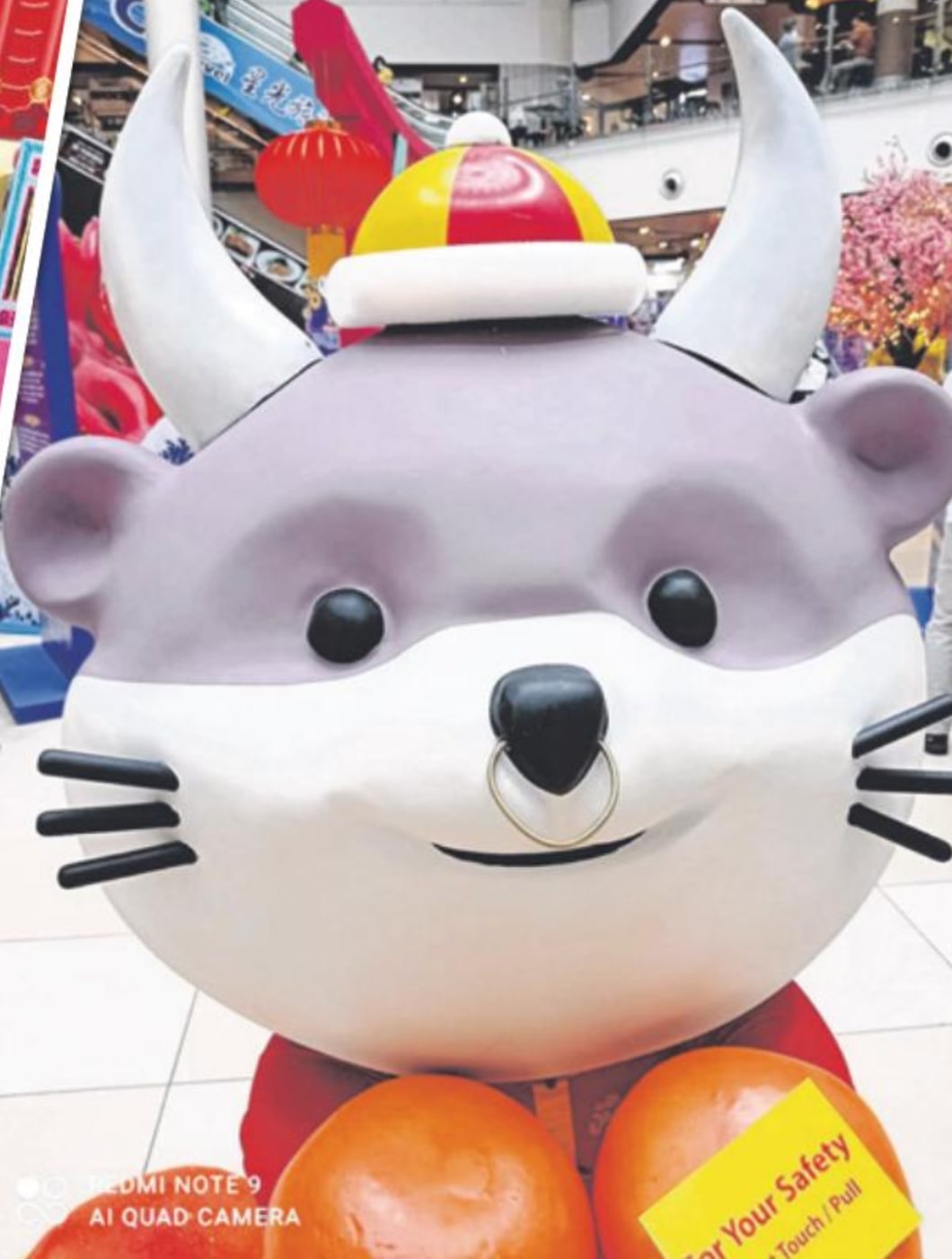 This questionable get-up led people to accuse Chinatown Point of recycling the mascot from the previous Year of the Rat.
As it turns out, this "rat" wasn't having an identity crisis.
A spokesperson for Chinatown Point spoke to STOMP and clarified that the mascot was not a rat pretending to be an ox.
It was actually an otter dressing up as an ox. 
Since the popularity of otters had skyrocketed due to their frequent appearances around Singapore, Chinatown Point decided to incorporate otters into their Chinese New Year (CNY) decorations.
Local artists were even commissioned to design these "Otterly Cute" characters specifically for Chinatown Point.
Reuse, Reduce, Recycle
According to STOMP, the commissioned mascots were designed to allow them to adapt to different campaigns.
Chinatown Point made this decision to support recycling.
Indeed, the otter mascots have been reused for other occasions, such as the Mooncake Festival and Christmas.
---
Advertisements

---
In 2022, the otter mascots were painted yellow to resemble tigers in honour of the Year of the Tiger.
View this post on Instagram
People love the fact that Chinatown Point keeps reusing its otter mascots.
Just take a look at this TikTok video:
Besides the environmentally-friendly nature of the mascots, the concept of otters dressing up as different animals is adorable.
---
Advertisements

---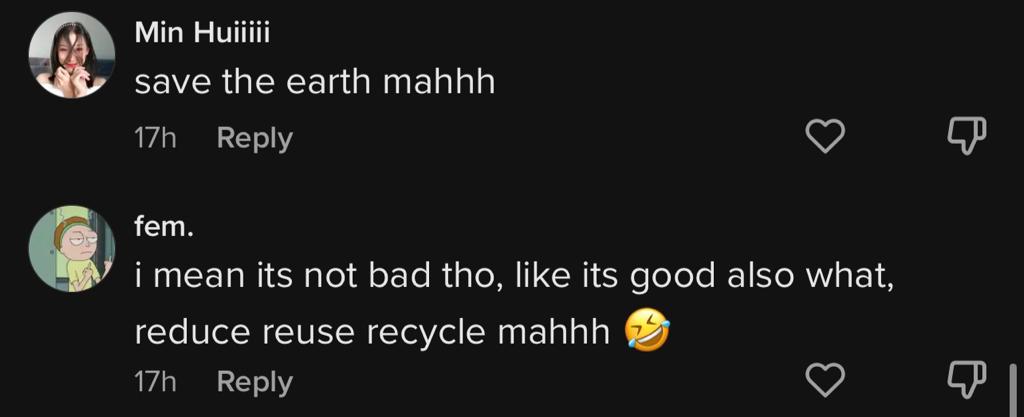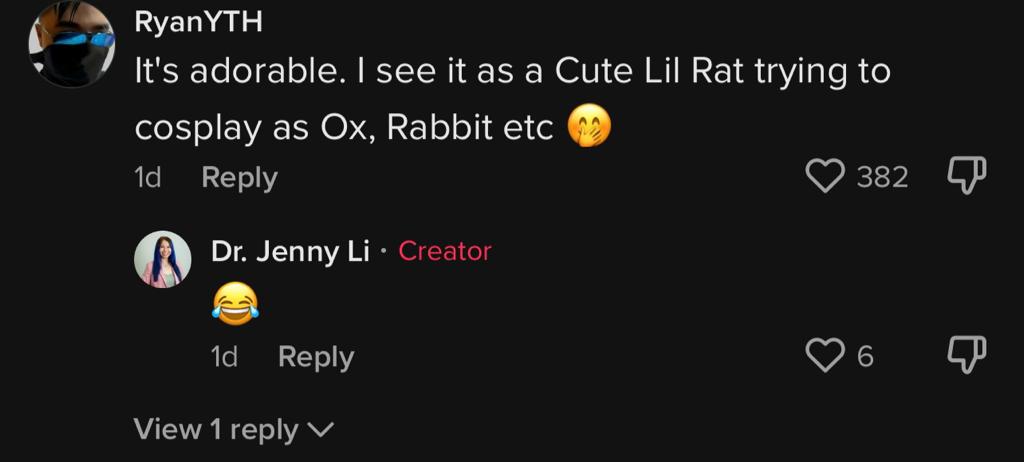 Some are looking forward to seeing how Chinatown Point will dress the mascots up for the Year of the Dragon.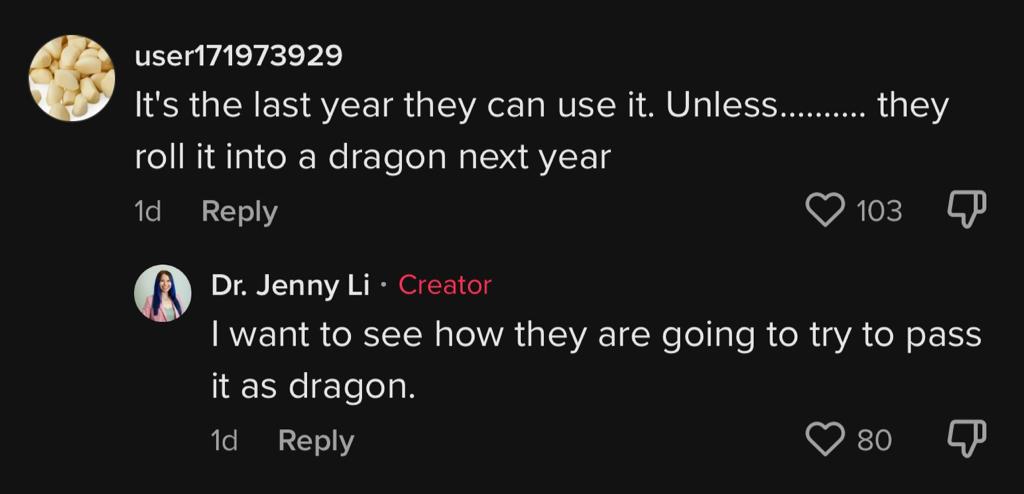 It also appears that the Chinatown Point otter mascots are more well-loved than the CNY rabbit mascot in Chinatown.
A few days ago, it started getting flamed for its appearance.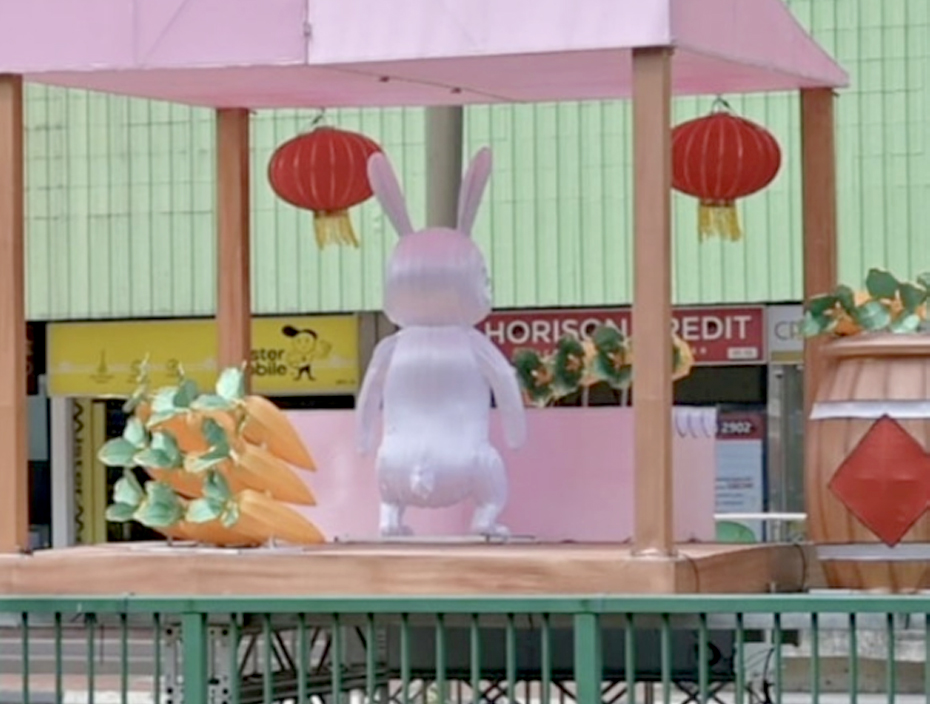 Many felt that the rabbit mascot looked as if it was taking a dump.
The hate was so bad that the rabbit mascot is now partially obscured.
---
Advertisements

---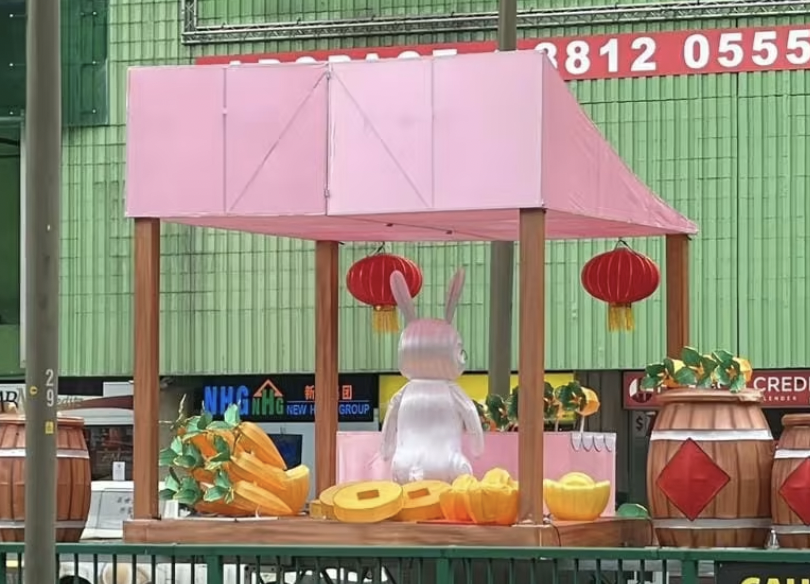 Join our Telegram channel for more entertaining and informative articles at https://t.me/goodyfeedsg or follow us on Twitter : https://twitter.com/goodyfeed
Where to Find the Otter Mascots
The otter mascots will be up for display in Chinatown Point from now until 5 February 2023.
There are other insta-worthy locations around the mall, including the lighted forecast panels located at the linkway to Taxi Stand 1.

You can follow Chinatown Point's Instagram or Facebook for more updates.
Read Also: 
Featured Image: Facebook (@Chinatown Point) + Instagram (@Chinatownpoint_sg)