---
Advertisements

---
The revamped Funan Mall opened its doors to visitors in June 2019 after nearly three years of closure for redevelopment. Also known as the one-stop shop for everything IT, the mall now has more lifestyle offerings beyond just electronics-related products.
There's a rock-climbing wall, a cycling path, and even a futsal court.
You can watch this video to know more about the mall:
However, those who've been there via public transport would know one thing: it is fairly troublesome to get there from City Hall MRT Station.
But a new underpass is about to make things a lot easier for shoppers.
Current route to head to the mall
Presently, those going to Funan Mall have to leave City Hall MRT station at exit B (beside St. Andrew's Cathedral). They would then have to walk approximately 200m under a sheltered walkway to a cross junction.
Two road crossings must be made to enter the mall in a diagonally opposite direction.
So if it rains, you either need an umbrella or your super-sonic legs to help you make a dash.
Given Singapore's unpredictable climate, this route may seem rather inconvenient.
And bonus: There are also no bus stops directly next to Funan, bummer.
New underpass will connect the mall directly from the MRT
In a media release on Monday (20 Dec), Capitaland announced that a new underpass that connects Funan to City Hall MRT will open this month.
The owner of the mall also said that pedestrians can now enjoy a fully sheltered passage straight to Basement 2 of the mall.
Oh and it's also air-conditioned. No need to sweat buckets through that same old route anymore.
The 100m long underpass is said to enhance the connectivity for shoppers and workers in the mall to nearby destinations (E.g. Raffles City).
While Capitaland didn't explicitly state when exactly the underpass is slated to open, some eagle-eyed netizens have already posted photos of its entrance.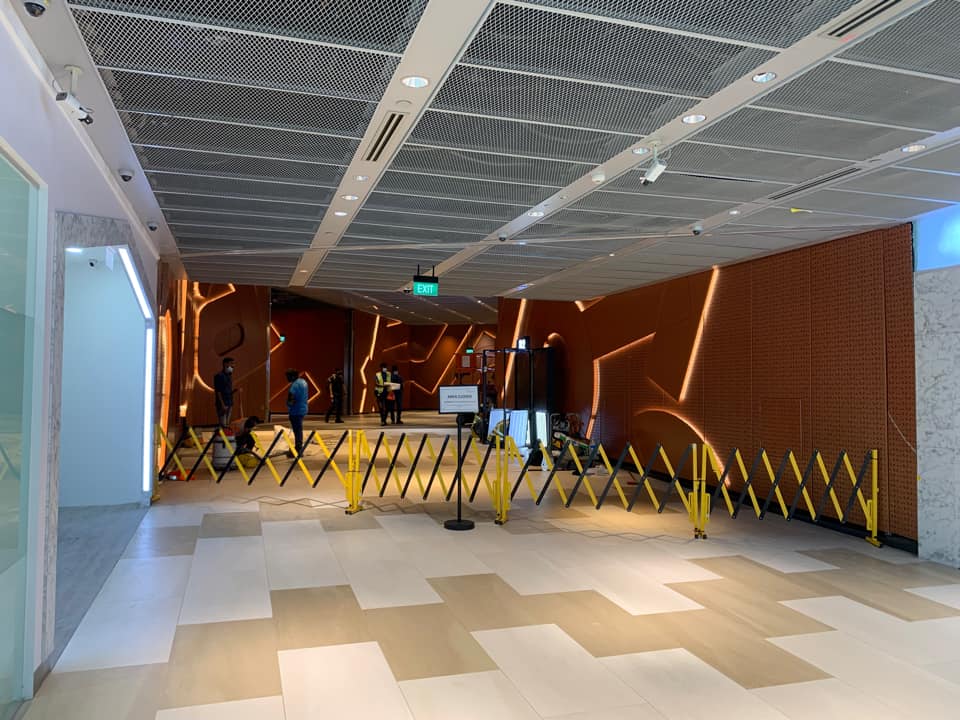 Judging by the look of it, it seems like it's almost ready for completion.
On the other hand, one netizen also speculated that those taking the underpass would have to first cut across The Adelphi, a smaller mall, to reach Funan.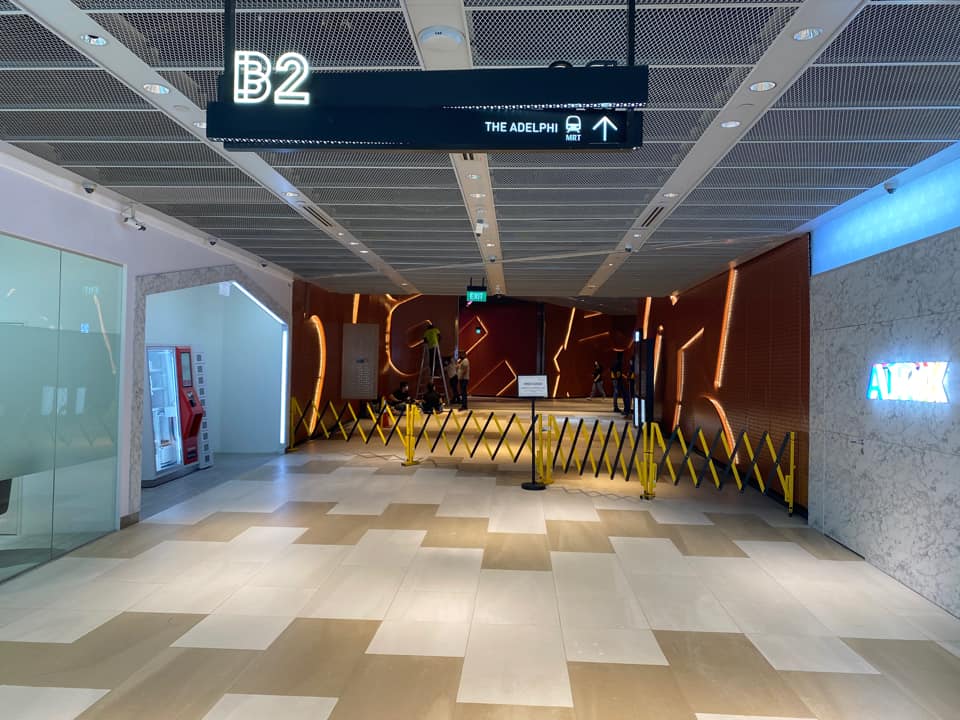 Passageway will be an art space
Mr. Chris Chong, CEO of Retail and Workspace (Singapore and Malaysia), CapitaLand Investment, said that the passageway will also act as a platform to "showcase works by the vibrant local art community".
Overall, the underpass seems to be opening just in time for the peak festive period.
Read Also:
Featured Image: Facebook