Is your New Year's Resolution to get fit?
Here's a helpful tip: don't get fit by joining those neighbourhood dance sessions. The only thing you're getting isn't fitness; it's noise complaints.
Here's why.
---
Advertisements

---
Clementi Resident Complains of Loud Noises from Large Group of People Exercising Downstairs
On New Year's Eve, while most of us were busy getting ready to head to the countdown parties, one particular Clementi resident was busy making sure he ushered in a quieter 2023.
A Clementi resident named Jake Tan took to the Complaint Singapore Facebook page to complain about a group of fitness enthusiasts in his neighbourhood.
In the post, he shares that since mid-2021, a large group of Singaporeans have been exercising at a pavilion between two HDB blocks along Clementi Avenue 3.
There's nothing wrong with trying to keep fit—the problem the Clementi resident has with the group is the loud music they play during their exercise sessions.
And you thought we'd be over the entire noise complaint problem after the World Cup ended…
According to Mr Tan, the group exercises every Saturday at 8am, blasting loud music to dance along to, and shouting and clapping during their dance.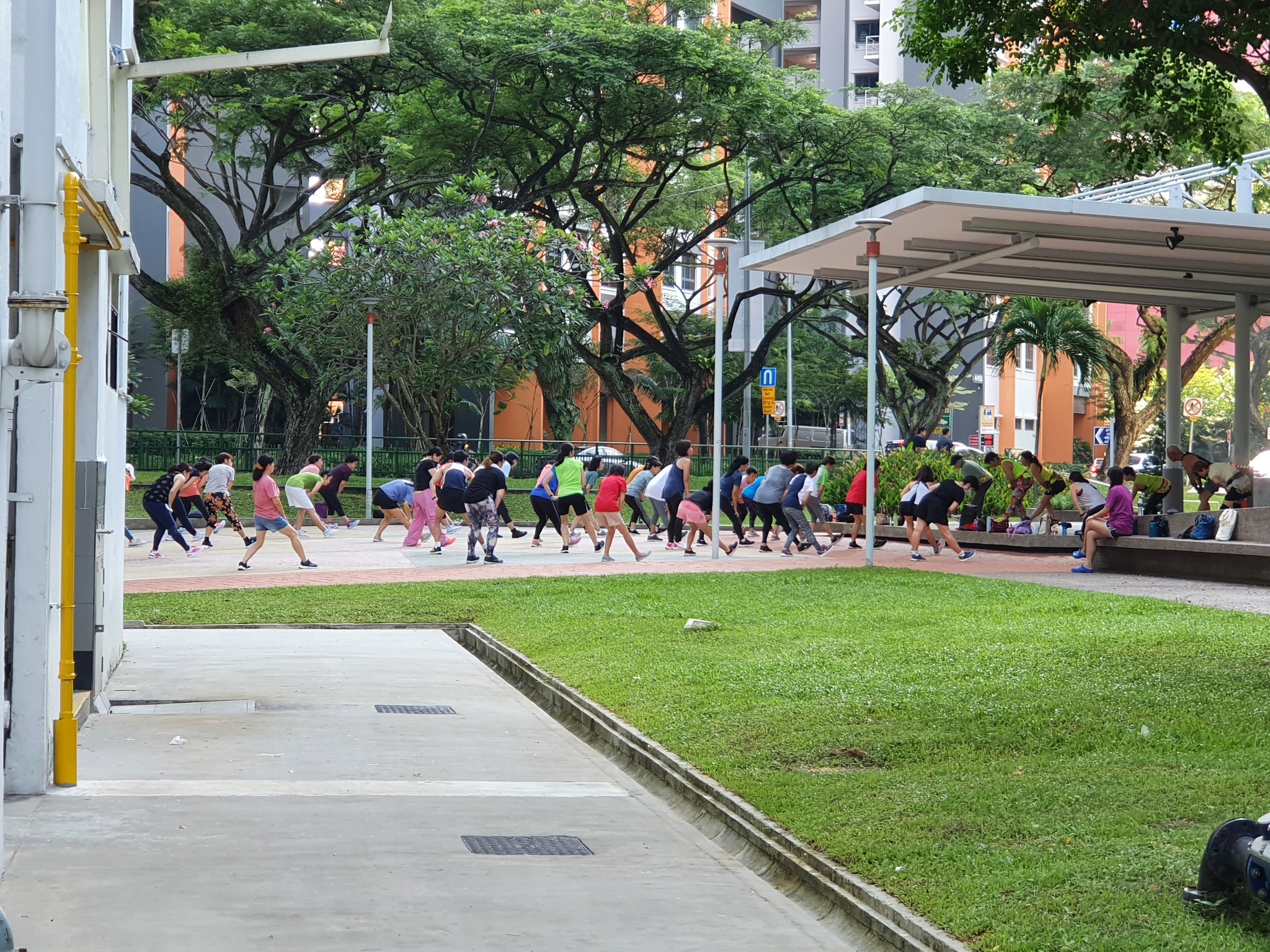 Perhaps they were practising clapping for the healthcare workers in 2021.
Mr Tan also shared a video of the group in action.
The noise created by the group is apparently so loud that residents in nearby blocks are woken up, with Mr Tan adding that one will often "find sleepy heads peering out of their windows at every level" due to the noise.
The group is nearly as effective an alarm clock as the Koel bird.
Resident Previously Sought Help from Authorities but to No Avail 
Mr Tan isn't your average Singaporean—he's turned to several avenues to resolve the issue before airing his complaints on Facebook.
---
Advertisements

---
Join our Telegram channel for more entertaining and informative articles at https://t.me/goodyfeedsg or follow us on Twitter : https://twitter.com/goodyfeed
The resident shares that he had previously sought help from the police but to no avail. The police had reportedly arrived only towards the end of the group's hour-long dance session.
The resident had also previously written to the Health Promotion Board (HPB) to inquire whether the group's exercise sessions fall under HPB's purview.
However, the resident did not receive a reply from HPB.
After exhausting these avenues, the resident decided to air his complaints on Facebook.
The New Year's Wish of A Clementi Resident
Perhaps you wished to find a partner in 2023 or to strike the lottery.
This resident, however, merely wishes for quality sleep.
The resident said: "With the new year around the corner, I sincerely hope that I can get a response with necessary action taken by the relevant authorities."
---
Advertisements

---
He also adds that he hopes residents can soon get some "peace and quality sleep on weekend mornings".
However, his problem comes when we look at the noise regulations in Singapore. According to the gahmen, residents are advised to observe quiet hours between 10:30pm to 7am.
Uh Oh. That means that Mr Tan's neighbours' 8am dance sessions don't fall within the quiet hours observed in Singapore. We'll have to see how the saga eventually plays out.
So, are you Team Resident or Team Fitness?
Read Also:
Featured Image: Facebook (Jake Tan)
---
Advertisements

---