---
Advertisements

---
Singaporeans have an interestingly unique method of conflict resolution.
It's called a public notice. It's so common that we have an entire Instagram account with pictures of these notices.
This time, a Clementi resident put up a notice to tell their neighbours not to scream while watching World Cup matches.
Here's all you need to know about it.
To Our Lovely Neighbour at #09-09
The Instagram account @publicnoticesg recently shared a picture of a notice put up by a Clementi resident.
View this post on Instagram
The notice begins like a love letter: "To Our Lovely Neighbour at #09-09", but it isn't exactly one.
Instead, it's a notice issued by a resident requesting their neighbours' cooperation in keeping their volume down when watching the World Cup.
The notice reads: "I know now is World Cup Season and it is coming to the end soon. But I hope we can seek your corpation [sic] to lower your voice and screaming down – when the match starts at 3am in the morning."
Well, at least they didn't say anything about 11 pm matches, so the resident at #09-09 should be able to shout for the finals match this weekend.
Speaking of which, the finals match between France and Argentina is bound to be an exhilarating one (that our dearest resident at #09-09 will definitely shout for). Watch this short video to find out some facts you should know before watching the game:
---
Advertisements

---
At this point, we might be wondering exactly which 3 am match was so electrifying to culminate in this notice.
It was the semi-final match between Argentina and Croatia.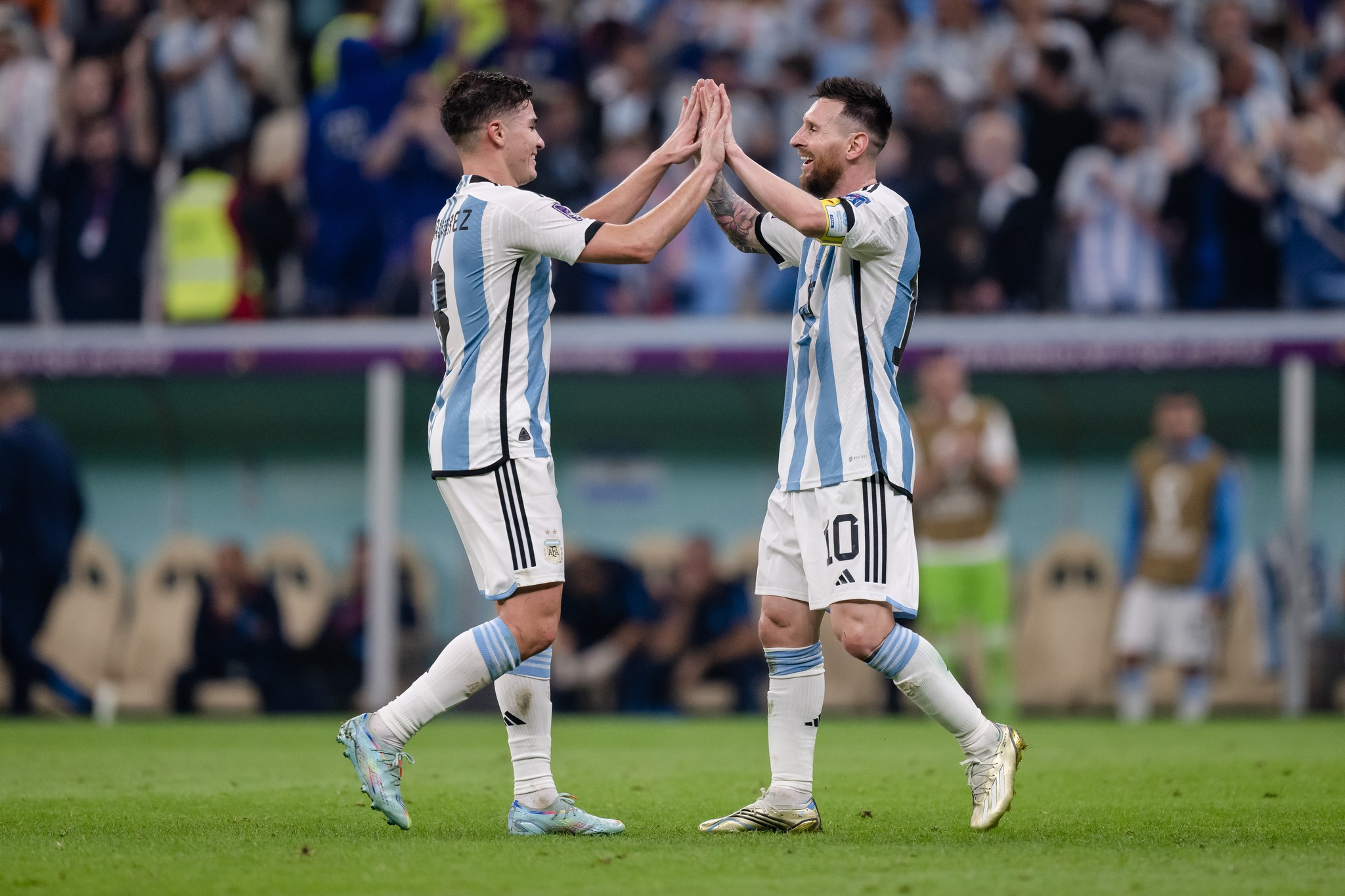 The notice read: "Argentina won 3 goals against Croatia and you screamed 3 times".
Well, we're just surprised that with all the shots taken, the resident didn't scream more than three times.
According to MS News, the Clementi resident was accompanying her 60-year-old mother to watch the World Cup matches.
Yes, you read that right. Her mother is an OG fan, while she only became a fan recently.
The resident, however, got too thrilled and screamed while watching the Argentina and Croatia match when she saw Messi's fantastic performance during the game.
Ankara Messi. 
"We need to work on the following days"
If your neighbour was screaming in the wee hours of the night at a World Cup match, you likely wouldn't be able to get a good night's sleep.
---
Advertisements

---
That's presumably why the resident got so exasperated that they had to write the notice.
Join our Telegram channel for more entertaining and informative articles at https://t.me/goodyfeedsg or follow us on Twitter : https://twitter.com/goodyfeed
The resident, in their notice, hinted at it by adding: "We need to work on the following days".
If you're tired and can't perform well at work, you can't possibly tell your boss it's because your neighbour was watching the World Cup semi-final.
However, the resident who wrote the notice was nice enough to wrap it up by saying: "Hope Argentina will win the world cup".
And that wraps up another episode of dispute resolution in Singapore: pasting public notices at lift lobbies.
It definitely played out a lot more amicably than other neighbour disputes.
---
Advertisements

---
Last Saturday, residents in Bukit Batok called the police on their neighbour, as he was constantly knocking on the walls in his home and yelling loudly while others were trying to sleep.
Unfortunately for this resident, there was no public notice in the lift lobby giving him a warning. The residents tolerated the noise for two weeks before deciding to call the police.
Resident Apologises For Noise Level During World Cup Match
After seeing the notice in her lift lobby, the Clementi resident apologised to her neighbours in the next-door unit only to find out the notice wasn't put up by them.
As she does not know which unit the notice-writers live in, she has yet to apologise personally to them.
The best way to apologise? Perhaps it's simply to not shout during the final match this Sunday so her neighbours can get a good night's sleep.
---
Advertisements

---
If not, she'll definitely be seeing another notice in the lift lobby again.
Singapore Viewed Through Public Notices
The Instagram account @publicnoticesg has been sharing pictures of public notices in Singapore since 2011.
It gives Singaporeans a glimpse into the daily lives of others through the notices put up in public spaces around the island.
Notices posted can range from those for missing pets to more humorous ones like the one by the Clementi resident.
View this post on Instagram
Occasionally, the notices for missing pets could be quite comical as well. Instead of the usual photographs you see on missing pet posters, this one draws out a cartoon dog:
View this post on Instagram
Another notice shows the line "Today I go back early" scribbled on a closed storefront, making it quite the light-hearted store closure notice.
---
Advertisements

---
View this post on Instagram
The account is also peppered with other notices that make several uniquely Singaporean quips that you're bound to love.
The next time you see a notice that resonates with you or even makes you chuckle, you know where to send it.
Read Also:
Featured Image: Facebook (FIFA World Cup) + Instagram (@publicnoticesg)

Your parents are wrong: MSG (Monosodium Glutamate) is good for you (sort of). Here's the truth:
Read Also: