As the entire world wrestles with the single, greatest epidemic in more than a dozen years, numerous questions have arisen:
Will there ever be a cure for Covid-19?
Will my Aunt Matilda prove resistant to the pandemic, seeing how she's one herself?
What are the different types of tests to ascertain whether you're infected with Covid-19 anyway?
Well, while we can't quite answer the first two queries (because of a distinct lack of evidence and progress), we can, however, answer the last one. And so without further ado…
Here are the two different types of COVID-19 tests you should know about, because… well, just because.
The 2 Different Types of COVID-19 Tests You Should Know About
1. RT-PCR
The first test is called the reverse transcription-polyerase chain reaction (RT-PCR), and consists of two determining stages.
In the first stage, nucleic acid is purposefully extracted from the samples.
The extraction of viral material is a manual process that can take up to 90 minutes, and requires full concentration on the part of its utilisers.
It is also necessary for the material to be extracted into a liquid, which is then transferred into a tube where "chemicals known as reagents are used to isolate the COVID-19 viral genome, if it is present".
Thereafter, the samples are stored in biosafety cabinets that permit only inward airflow, in order to ensure the restriction of any potential virus particles. This is more for the safety of operators than anything else.
The second stage is called the detection phase, and requires another full 90 minutes to be completed. Here, the extracted samples are combined with another set of reagents, and placed in a machine where they are "heated up and cooled down".
If the sample possesses the virus, a reactive reaction would occur that causes the viral genome in question to multiply heatedly. From this, a positive result can be detected. The opposite result, on the other hand, would entail a negative result.
In total, the test takes around three hours to determine a result.
For a more detailed and graphic explanation, you can peruse the following video source:
Incidentally, the test kit is called Fortitude Kit 2.0, and was jointly developed by Tan Tock Seng Hospital and A*STAR in February. It has since been deployed in more than 20 countries.
It's also touted as being more than 99 per cent accurate in identifying the existence of the novel coronavirus.
This is the test that Singapore does (at least currently) to check for active COVID-10 patients.
Follow us on Telegram for more informative & easy-to-read articles, or download the Goody Feed app for articles you can't find on Facebook!
2. Antibody Tests
On the other hand, we have rapid serology test kits, which are also known as antibody tests. These test kits just take just ten minutes to apply.
---
Goody Feed YouTube Channel
A 34YO "old-virgin" S'porean was desperately looking for a boyfriend and surprisingly, she really found one online. But the intentions of the man will make you cry. Prepare tissue paper to watch this video based on real events:
---
A medical personnel will take a bit of your blood via methods such as a finger prick. The test seeks to unearth one or both kinds of antibodies to SARS-CoV-2, otherwise known as the virus responsible for the current epidemic:
IgM antibodies, which occur early on in an infection
IgG antibodies, which might turn up later on
Most people are believed to develop IgG antibodies around 7 to 14 days after COVID-19 symptoms commence. The antibodies routinely hover in your blood even after the infection's over.
---
Advertisements
---
A result can thus be derived from whether an aforementioned antibody can be found.
In a sense, the antibody test, in contrast to the RT-PCR, isn't actually scanning for the virus itself. Instead, it checks whether your immune system, also known as your body's protective abilities against sickness, has reacted to the infection.
Admittedly, while the test takes just ten minutes to complete, it requires a time period of 7-14 days to appear in anybody's blood.
So… Which Is Better?
In essence, RT-PCR, also known as a Coronvirus or diagnostic test, works in a faster manner than an antibody test. It might, however, take up more resources than its antibody counterpart, and only tells you if you have the virus at the moment you're tested.
That's important as someone who's just been infected might not come out as positive in the antibody test.
---
Advertisements
---
On the other hand, an antibody test shows that you had the virus at some point in the past. It might be gone, or you could still, lest other tests decide otherwise, be contagious.
There's really no deciding the victor here. Each operates in a specific procedure, and each has its own pros and cons. But where they differ, one thing's in common:
Both of them assist in the ongoing fight against Covid-19.
Which, in my honest opinion, is really the key point here.
And so, to conclude, stay safe and watch your own hygiene protocols…
---
Advertisements
---
And let's try to avoid the scenario in which we have to process all these informational details again.
To stay in the loop about news in Singapore, you might want to subscribe to our YouTube channel whereby we'd update you about what's happening here daily:
This Singapore love story set in the 90s shows you why you should never wait for tomorrow. Watch it without crying: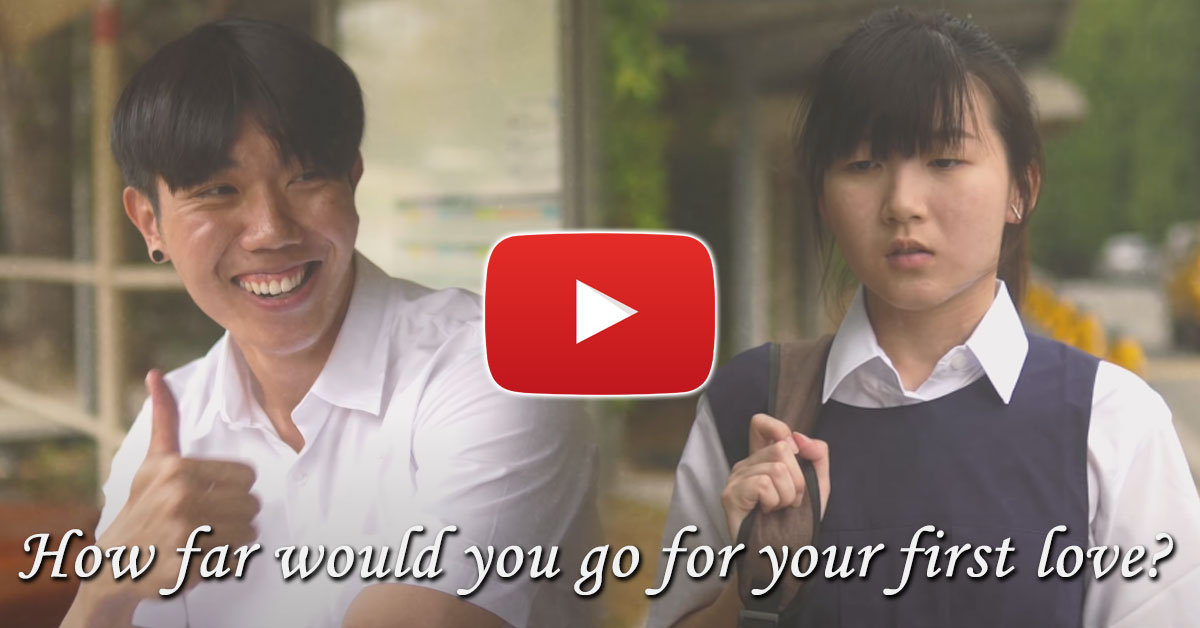 ---
Advertisements
---
Enjoyed this article because it's both informative and entertaining? If so, you should download the Goody Feed app so that you won't miss out on any articles, as there are app-exclusive contents as well! Also, join our Telegram channel if you use Telegram often!
Latest & Popular Articles You Must Not Miss:
---
Advertisements
---
---
Advertisements
---
---
Advertisements
---
Our Most Popular Videos You Must Not Miss:
---
Advertisements
---
This Singapore love story set in the 90s shows you why you should never wait for tomorrow. Watch it without crying: