---
Advertisements
---
If this is a surprise to you, you really shouldn't be.
Covid-19 sucks – getting it sucks, spreading it sucks. No one would volunteer themselves up as a tribute to the virus, right?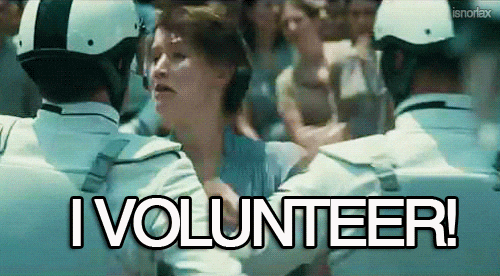 (Except Katniss.)
But its the perception of invincibility that's messing with many heads. It's tiring to walk around believing we may get very very sick very soon, so instead many of us walk around believing we won't.
Here's more evidence of the flippant attitudes in the community.
Circumventing Social Distancing Rules
To refresh your memory, we are currently allowed to go out only in groups of not more than five.
In accordance with this, restaurants and other eateries do not have tables that accommodate more than five people.
Despite this, some diners have allegedly been quite blatant in their attempts to flout this measure.
Yesterday, 22 August, The Straits Times checked up with the owners of Vatos Urban Tacos, Collin's and Ka-Soh and found that people occasionally attempt to book multiple tables to seat their illegally-large group.
According to The Straits Times, the owner of Korean-Mexican restaurants Vatos Urban Tacos (South Beach) and Vatos Cantina (Holland Village), Mr Sid Kim said both his restaurants get at least one request a day asking to book multiple tables to cater to larger groups, be it online or during walk-ins.
Of course, these requests are turned down, although he said it's akin to "biting the hand that feeds us".
"We need customers to survive but we are asked to police them ourselves now, which is not really our job.
But the situation being what it is, I guess we don't have much choice," Mr Kim lamented.
Indeed, these measures which are tough on patrons, are as bad on business owners, if not worse.
Most were badly hit by the Circuit Breaker.
Now that eateries are allowed to open in Phase 2, the capacity is forcefully limited in compliance to both the 1-metre distancing rule as well as the 5 pax per table rule.
Customers, often, had to be turned away because there's not enough space.
Large Households and Soft Music
And if you haven't heard, here are more F&B rules to add to the mix:
---
Advertisements
---
Households with more than five members can book more than one table
Background music has to be played softly so customers can speak without raising their voices
These measures, while well-intentioned, can cause some ambiguity.
Mr Kim expressed concerns that larger groups of patrons will "work" the system with false claims of being in the same household.
"How do we really know everyone is part of the same family? How can we verify? If a safe ambassador comes and discovers that several members are not family, does the restaurant get in trouble?"
The managing director of Ka-Soh, a local heritage brand, also seeks to clarify how soft is "soft music".
---
Advertisements
---
"If there are 10 safe distancing ambassadors going around enforcing this, I believe all 10 will have a different standard of what 'soft music' is. How soft is soft?" said Mr Cedric Tang, though he admitted that he hasn't had problems with customers breaking the 5 head per table cap.
Similarly, the chief executive of Collin's, Mr Collin Ho, said all 10 outlets did not face this issue.
He noted that on occasion, the patrons need to be reminded to keep their masks on till food and drinks have been served, but they largely do not linger after they are done.
He has no issues with the new rule allowing large households to enjoy their meal together.
---
Advertisements
---
"Our staff will continue to seat the customers at tables based on the 1m rule and are trained to keep a lookout for customers who do not comply with this safety measure," he said.
Just last Friday, 15 August, Hai Xian Lao was fined $2,000 and ordered to suspend operations for 10 days.
The hotpot restaurant had allowed customers to consume alcohol on its premises past 10.30pm and also seated more than 20 people together in a locked private room.