For years, the mysterious death of Elisa Lam has intrigued, and spooked, many. The reason? This particular video.
Lest you're unaware, the footage was the last known sighting of Lam, before her body was discovered in the hotel's rooftop water tank. Yet, rather than her horrific death, it was the footage that raised the most chills.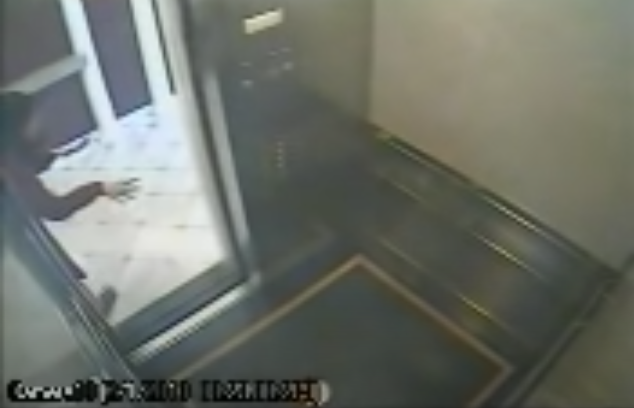 In the video, Lam can be seen behaving in a bizarre manner.
At one point, she appears to be frightened, and cowers in a corner of the lift. Yet for some inexplicable reason, the lift doors refuse to close.
She could also be seen making abnormal gestures with her hands, waving with open palms and spread fingers.
Needless to say; it was not an everyday occurrence.
Lam's behaviour, coupled with her unnatural death, began giving rise to a plethora of conspiracy theories, with some speculating the involvement of the supernatural.
And though Lam was later explained to suffer from bipolar disorder, it still didn't expound her erratic movements in the elevator.
New Netflix Series About the Mysterious Death of Elisa Lam Will Be Streamed from 10 Feb
And now, it appears that the case will be adapted into a documentary series.
With Netflix viewers set to be granted an insightful ride.
According to Variety, a new Netflix docuseries will revolve around the mysterious death of Elisa Lam – a case that has remained unsolved to this very day.
Titled Crime Scene: The Vanishing at the Cecil Hotel, the series is set to premiere on 10 February 2021.
Joe Berlinger, the documentary's executive producer and director, has stated that the series would explore Hotel Cecil – an infamous rest-spot for serial killers.
The docuseries will also feature interviews with hotel employees and guests, as well as several investigators who've dwelled on the case at some point.
---
Advertisements
---
"The fact that Elisa disappeared in a location that has a multi-decade history of crimes is what made her case fascinating to me," said Berlinger.
Discovery Of Body
In 2013, Elisa Lam was a 21-year-old student at the University of British Columbia in Vancouver. In January, she started a solo trip to Southern California, posting her plans on her blog.
On 26 January 2013, she checked in to Cecil Hotel, and two days later, after her roommates complained about her odd behaviour, she was given a room of her own. Every day, she had been communicating with her parents in British Columbia.
But on 31 January 2013, her parents did not receive her call. Fearing for her safety, they informed the police.
Investigations were conducted, and a search was launched.
Hotel staff reportedly saw her that day, and expressed that she was alone throughout. The police conducted an extensive search but could not find her. One week later, the search extended beyond the police as flyers were posted around the area.
Social media was also utilised as a search medium.
Yet another week later, the police released security footage to the public. The video, which was captured from inside an elevator, depicted Lam behaving in a bizarre manner.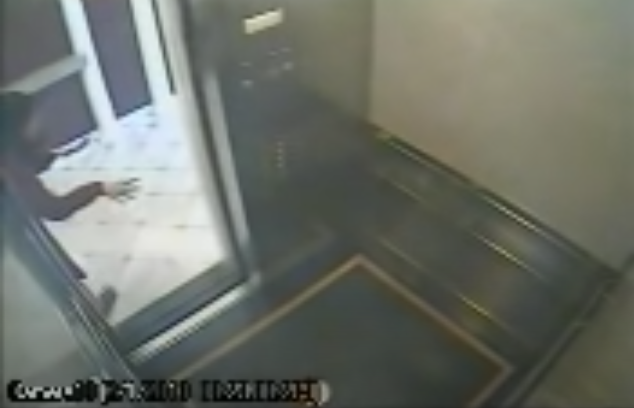 ---
Advertisements
---
Strangely, the lift door seemed to malfunction whenever Lam was in it. Yet when she exited, the lift miraculously worked.
Naturally, theories began floating abound, with some speculating a motion sensor and others guessing a lift button that keeps the doors open. There were many theories, but one stood out most: that she was trying to get to "another dimension" through something known as the "Elevator Game" — a way to enter visit the netherworld through a lift.
You can read more about the game here.
And that theory turns out to be true, though in a different and rather unsightly way.
Soon, people in the hotel began reporting cases of low water pressure and that the tap water was slightly discoloured.
---
Advertisements
---
Drinking water was also described as sour.
On the morning of 19 February 2013, an employee went to the rooftop water tank, which was completely inaccessible to others due to a lock, and found Elisa's body—with her face up.
The clothes of what she wore in the lift were floating beside her. According to the autopsy report, she was not attacked nor sexually assaulted — suicide was ruled out as well. In addition, no alcohol nor recreational drugs were found in her body.
In other words, no one knew why she was there. The other mystery was how she got there. A key and password are required to access the roof, and any unauthorised entry would trigger an alarm.
Also, to get into the tank, one would need a ladder to climb over. It's almost impossible for her to be in there.
---
Advertisements
---
Even after her death, her Tumblr blog was still being updated.
Every six months.
This could either be attributed to Tumblr's Queue option – which permits posts to automatically publish themselves when the user is away – or a mysterious perpetrator. After all, Lam's phone was not found with her body or in her hotel room.
Till this day, the autopsy report and its conclusions continue to be disputed.
It should be noted that the case also bears unnerving similarities to the 2005 movie Dark Water – an American remake of an earlier Japanese film of the same name.
---
Advertisements
---
Hotel Cecil
Over the years, Hotel Cecil has garnered an unhealthy reputation as one drenched in deaths – the bulk of which are suicides.
It has also spawned numerous stories of supernatural sightings, with one as recent as 4 December 2020.
(Note: The 4 December 2020 sighting may actually have something to do with the Netflix documentary series to, you know, promote the show #justsaying)
Apart from suicides, there was also the infamous case of the Black Dahlia – the 1947 murder of actress Elizabeth Short.
It remains an unsolved murder to this very day.
---
Advertisements
---
Apparently, the hotel has even accommodated serial killers. Richard Ramirez, a serial killer and rapist who was dubbed as the 'Night Stalker', stayed at the Cecil in 1985 – the year that he had committed bulk of his monstrosities.
Meanwhile, Jack Unterweger, a serial killer who strangled his victims with their bras, stayed there in 1991.
Needless to say, if you've got noisy relatives coming to your house this CNY, you know what show you should stream on your TV during their visits.
Featured Image: Dennis Romero's YouTube Channel
Like writing? Goody Feed is looking for writers! Click here for more info!