---
Advertisements

---
On Friday (21 Jan), the Badminton Association of Malaysia (BAM) has announced that Malaysian Badminton Ace Lee Zii Jia has quit the national team and wishes to play independently.
In response to his resignation, BAM decided to punish him by putting a two-year ban on him from all tournaments sanctioned by the world governing body the Badminton World Federation (BWF).
Why is BAM taking such drastic measures, and what will become of Lee Zii Jia, the world's ranked seventh badminton player you might ask?
Well, here's everything we know.
The Conflict between the Country and the Shuttler
After Lee's surprising claim to the All England Open Championship in 2021 by defeating Japan's No. 1 Kento Momota in the quarter finals, then outlasting World No. 2's Viktor Axelsen, his rise in the world rankings and international fame were a natural consequence.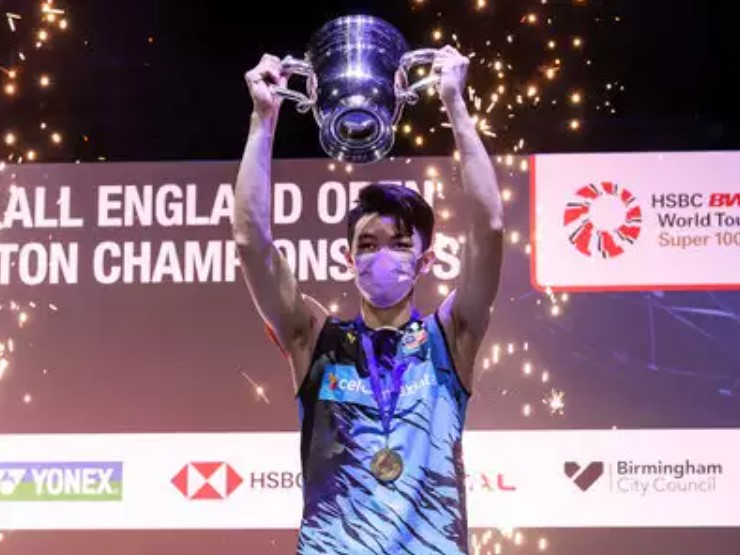 He was lauded as the second coming of Lee Chong Wei, a former Malaysian badminton player who held the first rank worldwide for 349 weeks in his career from 2000 to 2019.
However, owing to some poor performances in the recent months, including the Olympics, has led Lee to the realisation that "the pressure of being on the national side" and the "regimented lifestyle" at Malaysia's badminton academy was not what he wanted.
Hence, the 23-year-old badminton player tendered his resignation to BAM on 11 Jan.
The Malice in the Ban
BAM had attempted to persuade Lee to stay during talks, but they eventually concluded that they could not agree to his demands, which included having his own coaches and support staff.
The issue with the subsequent two-year ban is that for independent players, they must make a request via their national badminton association in order to participate in any BWF-sanctioned competitions.
Codified in the BWF General Competition Regulation 5.1.1, it states:
"For all tournaments requiring the BWF sanction, including junior tournaments, an entry of player/pair must be made by the Member Association of which the player/pair is a member by midnight local time of BWF Headquarters on the closing date in the manner specified by BWF."
This effectively means that Lee Jii Zia has no way of competing immediately unless he chooses to re-join BAM and have his national badminton association lift the ban.
To give credence that this is precisely BAM's motive, BAM's Deputy President Jahaberdeen Mohamed Yunoos told reporters that BAM was "extremely sad" that Lee has departed, and worries that it will affect his training and finances.
He then adds that a player can appeal to re-join the national association.
Unlike BWF's sister organisation International Tennis Federation (ITF), BWF does not possess a system where independent tennis players can become a registered player under their respective gender tennis associations, which would then qualify them for tournaments upon submitting a written entry.
Furthermore, this is not the first time BAM has used such an intimidation tactic:
In 2019, they had slapped a similar two-year ban on former Junior World Champion Goh Jin Wei for her abrupt decision to leave the national badminton governing body with personal health reasons as pretext.
Likewise, BAM has also prohibited players like Tan Chung Seang and Toh Ee Wei from leaving the national team with such bans.
Thus far, only Toh Ee Wei had doubled back on the decision to go independent.
As for the other two players, Toh Chung Seang was suspended from participating in badminton tournaments for two years because of BAM, and during his comeback, he was later banned by BWF for 15 years over match fixing allegations, thus ending his career in badminton for good. 
---
Advertisements

---
Meanwhile, Goh Jin Wei, the winner of 2015 and 2018 World's Junior Championships, the 2018 Summer Youth Olympics, and Women's Singles title in the 2017 Southeast Asian Games, has since retired from badminton in Sep 2021 due to her health reasons.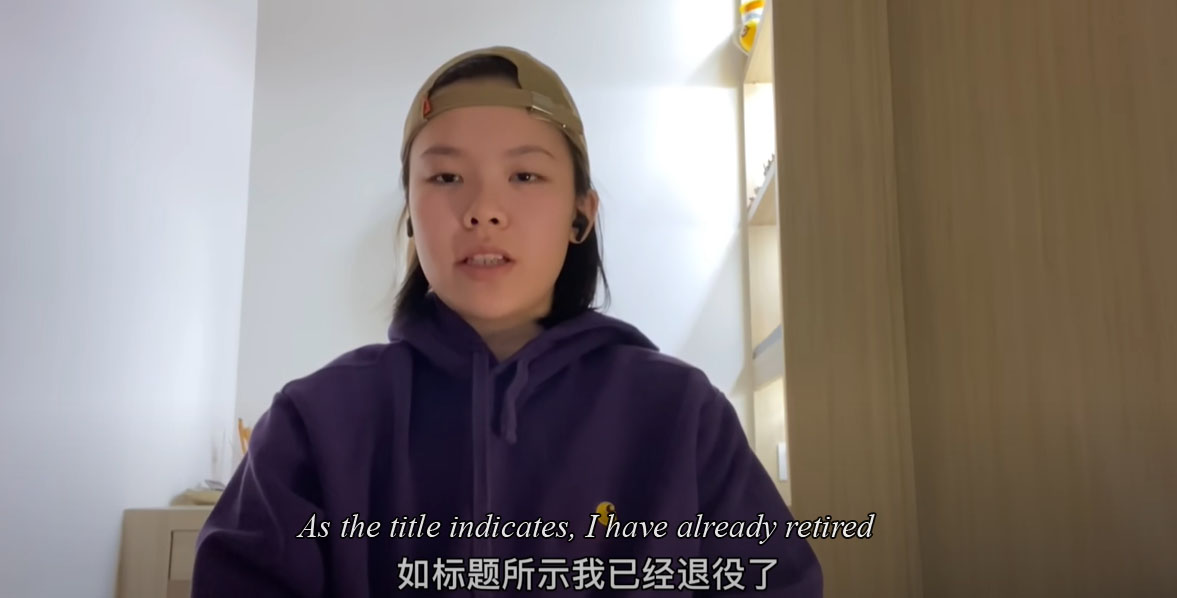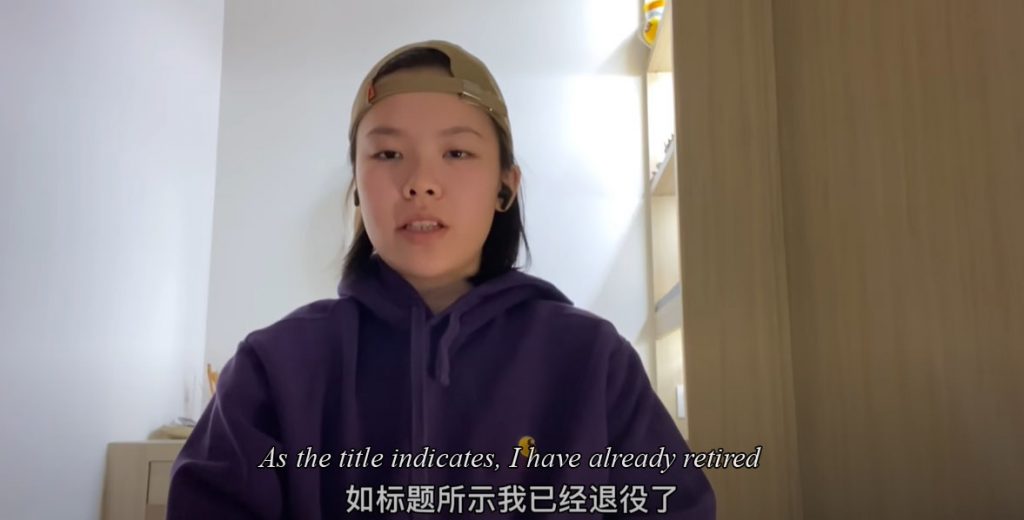 Independence versus National Team
When Lee was part of the national team, he had government funding and sponsors, perhaps even drawing bonuses and large salaries if he performed well at tournaments. In a well-funded sports organisation, Lee would be entitled to state-of-the-art facilities with full supervision of medical care.
However, the national association will have the final right to decide which tournaments he will participate in. His training workload and nutrition balance will likewise be controlled. These regimes are usually geared to push players to their limits, while also being placed under national pressure to perform.
However, Lee clearly saw an issue with some of BAM's decisions which made him want to go independent.
And going independent can be both a blessing and curse.
In going independent, it means that Lee gets to choose his own equipment, sponsorships and the tournaments he wants to participate in.
---
Advertisements

---
However, it also means that he has to shoulder the burden of financing his whole sports career, which is largely dependent on the results he is capable of achieving at tournaments.
Thus, it lands Lee Zii Jia in a conundrum where his desire to go independent is being trampled on by his own national association who wish to keep him on their leash.
Join our Telegram channel for more entertaining and informative articles at https://t.me/goodyfeedsg or download the Goody Feed app here: https://goodyfeed.com/app/
Other Options for Lee Zii Jia
Contrary to the dour situation at hand, Lee Zii Jia does have another option.
However, this would require him to move countries first.
Under Section 5 of BWF's General Competition Regulations, it states: "A player comes directly under the jurisdiction of all members to which the player is directly or indirectly affiliated."
---
Advertisements

---
The loophole for Lee to take advantage of lies in Clause 5.2.2, which posits, "A player comes under the continued jurisdiction of a member for a period of 12 months after ceasing to reside in that country of that member."
Therefore, it is possible for Lee to move his training base to Dubai for example, and train there for 12 months, before he enters his name through the United Arab Emirates Badminton Federation for international tournaments.
Better still, he doesn't even have to change his citizenship and he can still play under the Malaysian flag.
But considering how BAM is treating him right now, Lee might be re-considering who he wants to truly represent if he steps into the international arena again. 
This rule was created by the BWF because the Federation acknowledges that some countries lack the facilities to develop a badminton player's full potential, or that a player is being suppressed by its national rules.  
One such example is Women's Shuttler Jordan Hart from Wales, although she chose to play under Poland's flag after changing training locations.
The Malaysian Netizens' Outrage
Seeing as to how badminton is one of the few sports that Malaysia performs well internationally, it shouldn't come as a shock that there have been vocal comments online regarding the aggravated situation between BAM and Lee.
One commenter by the name of Zhuwei Kung specified that the blame was actually on BAM, and he believes that Lee would have been treated differently by the other national associations.
---
Advertisements

---
Zhewei writes: "This is like an employee leaving your company but you as the boss telling him you cannot work anywhere again. Keluarga Malaysia right? We should have helped each other and not [resorted] to this action."
Keluarga Malaysia is essentially a slogan and initiative in Malaysia that advocates for more care dedicated towards the children, to stop polluting the children's future, and to help the disabled and needy.
At its core, it promotes inclusion and believes that any form of discrimination in law, policies, and institutions should be rectified.
BAM's current decision goes against the values of this widely supported campaign.
Other netizens were even harsher with their criticisms, stating that BAM was killing the national player's careers just to please their own egos.
Some have even noted that Malaysian national athletes have been under-performing recently and it's not just limited to Lee Zii Jia.
There have been calls for the BAM Committee to seriously reflect on themselves as an organisation, and to change the current toxic mentality that they have. 
Admittedly, even if the Badminton Association of Malaysia wishes to relive the times where they had Lee Chong Wei as their shining star in the badminton world through Lee Zii Jia, treating your ace in such a cruel manner will only serve to push him away instead of bringing him closer.
If international reputation truly matters more, a compromise between the national association and shuttler must be reached.
Currently, BWF has personally refrained from commenting on the situation.
Read Also:
Featured Images: Facebook (Badminton Association of Malaysia) & Shutterstock (CWKimages)

Fresh grads, you don't need any experience to earn up to $4,200 with this "secret":
Read Also: