Our prime minister has become the latest cryptocurrency influencer in these fake articles that boast of huge riches coming your way.
sIn an advertisement with PM Lee's face plastered over the cover, the article claims that the prime minister had told CNA that this "wealth loophole" (aka, crypto trading) would be able to "transform anyone into a millionaire within 3-4 months".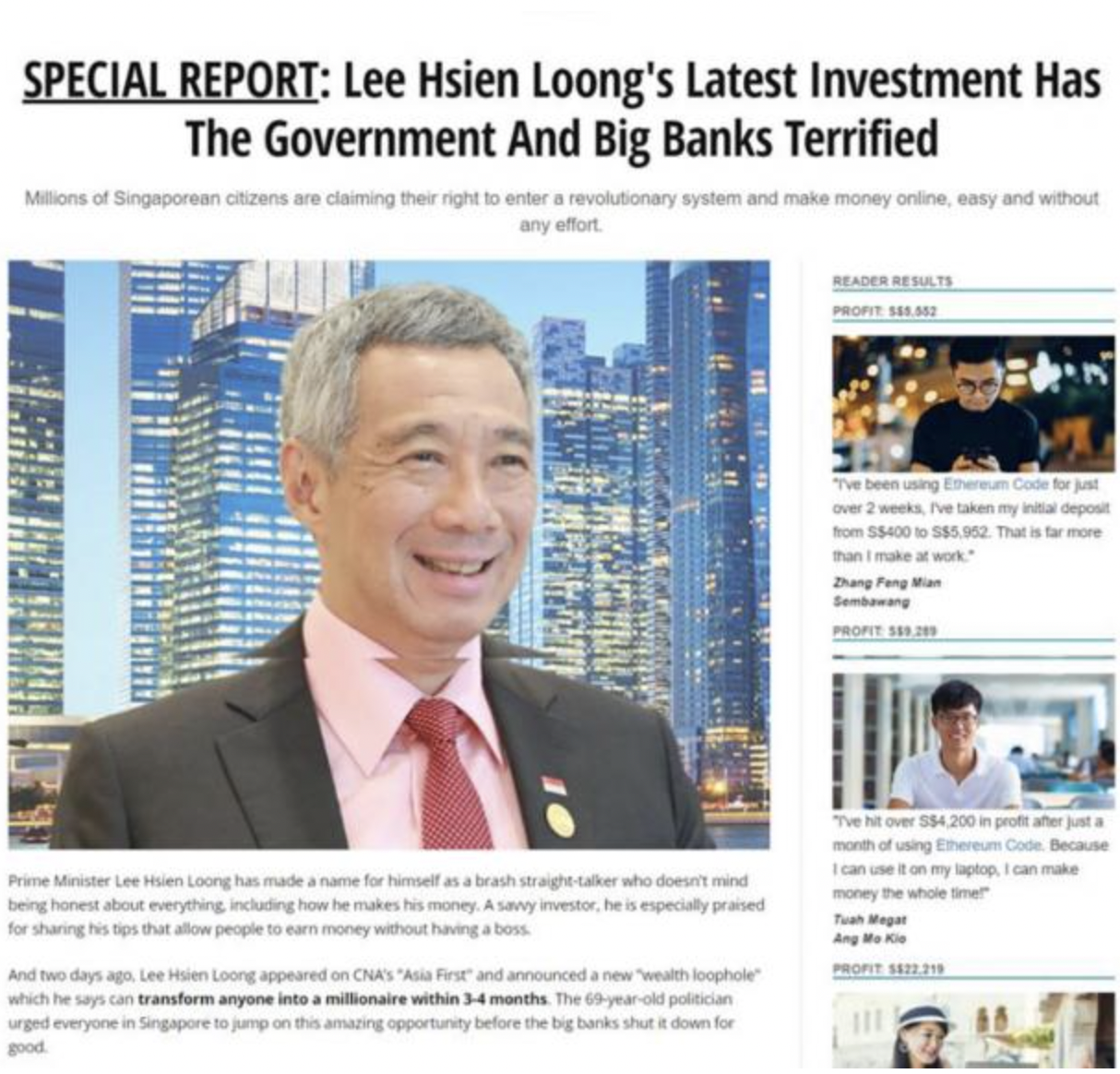 Press X to doubt. 
XXXXXXXXXXXXXXXXXX
Anyway, the police have issued an official advisory to inform the public that this is, well, shady. The articles portray investments as a safe and quick way to gain money, when it is obviously a lot more complex and unstable than that.
"The online articles are usually paid online advertisements that are disguised as news articles," they commented, regarding the articles with PM Lee espousing crypto trading. 
When you click into the article, it'll redirect to cryptocurrency trading sites, where you'll receive a call from the sales representative of the trading scheme. 
Invest Wisely
Police have advised the public not to engage in investment schemes that spread fake or misleading news. 
Join our Telegram channel for more entertaining and informative articles at https://t.me/goodyfeedsg or download the Goody Feed app here: https://goodyfeed.com/app/
I mean, them promising a guaranteed "gold rush" should set off alarm bells already, if the blatantly dubious PM Lee "endorsement" isn't enough. 
You can protect themselves from scams by checking the credentials of the company on the Monetary Authority of Singapore's resources, or by investing through only reputable apps and websites, or use your own discretion to question the representatives more on the workings of the investment scheme.
Read Also:
Featured Image: Singapore Police Force
---
After two years, Japan is finally reopening for Singapore tourists, but it's not the usual reopening you'd have expected. Here's what you need to know: