---
Advertisements

---
TikTok has its fair share of weird videos.
You have people risking their lives with the cinnamon challenge and skullbreaker challenge, and then you have others who sing a lot.
At this point, it's hard to say which is worse.
But there's now a third category: taking a video of someone bathing without their permission and sharing that video with the online world.
That's not only a morally egregious thing to do, it's also illegal.
FDW Uploads Video of Her Bathing Elderly Man on TikTok
Early this year, in January, a video of a domestic helper bathing an elderly man in a bathroom made its way to TikTok.
However, it only drew the attention and anger of netizens when it was reposted to a Facebook group which, ironically, offered support for foreign domestic workers (FDWs) in Singapore and their employers.
In the video, the helper can be seen bathing an elderly man who is seated. While it's unclear if the man was completely naked, he was bare-bodied in the clip, with his face uncensored.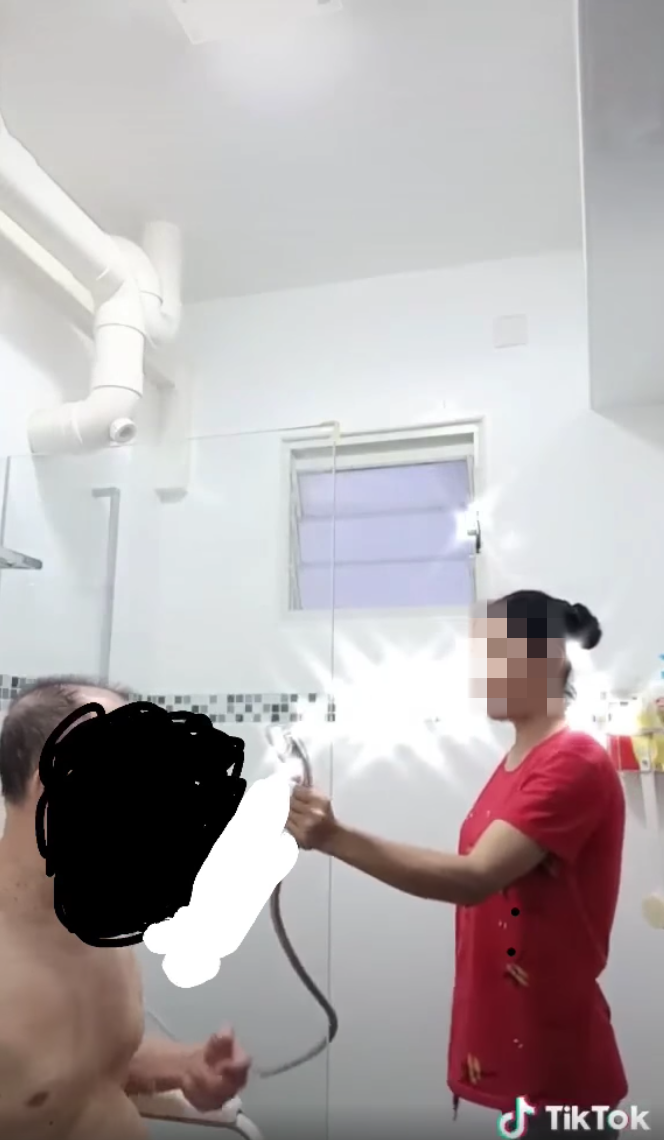 The man's face was later censored when the video was reposted to Facebook.
In the video, the woman looks at the camera repeatedly, suggesting that she was the one who placed it there.
Unsurprisingly, netizens were outraged by the helper's actions and slammed her for violating the man's privacy.
---
Advertisements

---
The TikTok video was later removed, but the damage was done.
Handed 10 Charges of Voyeurism
On 3 Jan, a police report was lodged over the matter, though it was not clear by whom.
The helper was identified as Indonesian national Nurhalisah, a 33-year-old woman, and was subsequently arrested.
Today (14 Oct), Nurhalisah was handed more than 10 charges of voyeurism on a vulnerable victim and intentional distribution of an intimate recording.
It appears that the woman had filmed more than one such video of her employer between January 2020 and January 2021, and later distributed the videos on WhatsApp.
It's believed that the video that got her into trouble was uploaded to TikTok on 1 Jan this year.
If convicted of voyeurism against a vulnerable victim, Nurhalisah could be imprisoned for up to four years and fined for each count.
And if found guilty of distributing intimate recordings of a vulnerable victim, she can be jailed for up to 10 years and fined.
Seeking Legal Help
The woman said she couldn't remember when she distributed the videos, claiming she only did so once. She also appealed for legal assistance.
"I would like to seek legal help," she said. At the moment, Nurhalisah is staying with her maid agency.
---
Advertisements

---
She was offered bail of S$15,000 and is expected to return to court on 27 Oct.
Read Also:

How much cash are you getting in December 2023 from the Government? Here are the facts simplified for you:
Read Also: