It appears that Fish Leong is not having it easy…
And it's not just because of the pandemic.
So lest you're unaware, the Malaysian singer had seemingly found love once again in November last year when she was snapped kissing her new beau, 56-year-old Darwin Lin.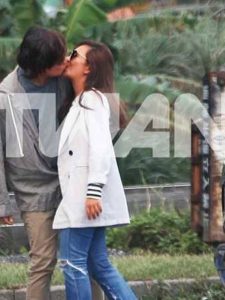 It certainly looked to be a positive notion after her messy divorce with ex-husband Tony Chao – which left Fish in a depressed state and in need of psychiatric help. So rather understandably, fans were gratified to see their idol happy once again.
But alas, that happiness appears to be short-lived.
Singer Fish Leong Has Broken Up With BF 3 Months After Confirming Their Relationship
It was foreshadowed on 20 February 2021, when Fish wrote the following message on her Instagram stories:
"Any relationship in the world cannot be forced. Let's split amicably due to differences in personality."
But it was not until she confirmed the news with the media that the hunches of fans became legitimate.
According to The Straits Times, the Malaysian singer has called it quits with Taiwanese entrepreneur Darwin Lin, months after their relationship went public.
On 21 February 2021, she told Taiwan's Apple Daily:
"We stay together if we get along with each other; we separate if we do not. Let's choose to be friends again if we have different personal values."
This certainly comes as a surprise considering how just one week before, Fish had posted several photos on social media with the hashtag #HappyValentine'sDay.
View this post on Instagram
Incidentally, Mr Lin had showed his support for Fish in December last year, when the latter held her concerts in Taipei.
Not Meant To Be
According to Taiwanese media outlet CTWant, Fish was first seen walking into a seafood restaurant in Keelung City with Mr Lin on 6 October.
---
Advertisements
---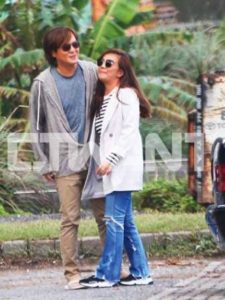 Thereafter, they were spotted once again on 29 October, when they met for dinner.
In November 2020, she confirmed that they were dating.
The relationship came around a year after her high-profile divorce with Taiwanese businessman Tony Chao.
Apparently, her ex-husband had a fling with a female Internet celebrity, and their marriage failed to work out despite allegations that Fish had forgiven him.
Fish tied the knot with her ex-husband in February 2010 at Boracay in the Philippines, and she gave birth to their son Anderson in April 2014.
They are reported to share joint custody of their son.
Following the divorce, Fish purportedly suffered from depression, and had to seek help from a psychiatrist.
However, she never quite lost hope.
---
Advertisements
---
"The world is still beautiful," she said in a separate interview following her divorce.
You can read more about her divorce here.
Feature Image: Facebook (梁靜茹 Fish Leong) & CTWant
Like writing? Goody Feed is looking for writers! Click here for more info!