---
Advertisements

---
Last Updated on 2020-12-18 , 10:54 am
If you've been asleep for the whole of 2020 and just woke up to find that "How to wear a surgical face mask" is the top trending "How-to" on Google, you will likely be very confused.
Have face masks become cool?
You would have also missed Trump's deranged reaction to losing the 2020 US presidential election, and you'd probably think TraceTogether was a dating app for artists.
Here in sunny Singapore, there were numerous notable events too, such as the Dee Kosh scandal and the Worker's Party's performance in the 2020 general elections.
And unlike 2020, the top trending Singapore personalities for this year hasn't thrown up any surprises.
The Top Trending Person in Google for 2020 is Jamus Lim 
"What we're trying to deny the PAP is a blank cheque".
It's almost impossible to read these words in any voice other than that of Jamus Lim's, master debater and star of the hit reality show General Elections 2020.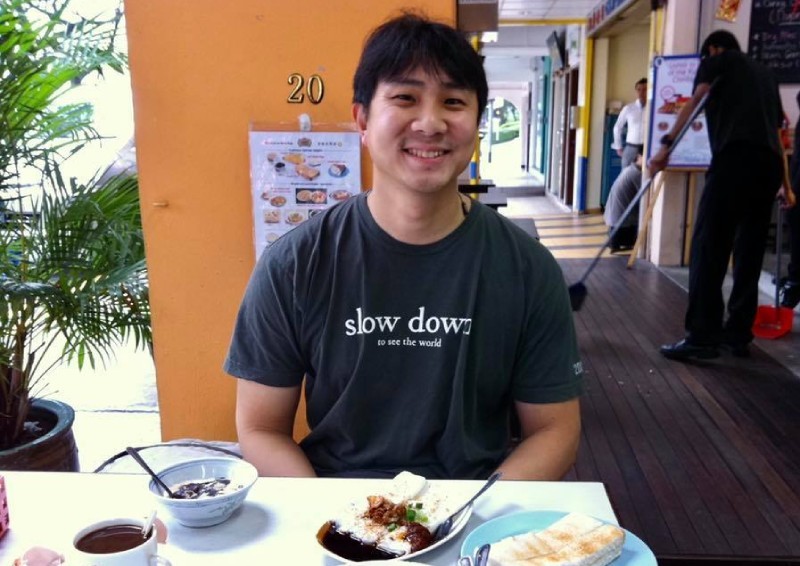 The Worker's Party (WP) MP shot to fame after his lively performance in a televised political debate with veterans such as Foreign Affairs Minister Vivian Balakrishnan.
He did just as well in the actual elections, as he was part of the Sengkang team that beat out the People's Action Party with 52.13% of the votes to win the newly-formed constituency.
These days, Lim can be seen debating minimum wage and other issues in Parliament.
Ivan Lim in 2nd Place
Another Lim took second place, though for all the wrong reasons.
Ivan Lim was introduced by PAP as one of their 27 prospective candidates before the elections. At the time, Lim held the position of general manager at Keppel Offshore and Marine.
Shortly after his formal introduction, several netizens shared negative anecdotes about their time with Lim in the army, at Keppel, and even in lifts (apparently he doesn't smile in lifts).
With allegations cropping up faster than a controversial tweet on Trump's account, Lim announced that he would withdraw his candidacy, just a few days before he could be formally nominated.
And naturally, residents frantically googled his name, wanting to learn more details about the 42-year-old.
Lim wasn't the only one on the list for negative reasons, though.
The Dee Kosh Scandal 
Even some stray cats around certain neighbourhoods (not Yishun) have heard of the Dee Kosh scandal.
Move close enough to a pair of felines on the street and you'll hear them discussing what happened.
Earlier this year, several netizens on social media claimed that Dee Kosh, whose real name is Darryl Ian Koshy, had asked them for nude pictures and sexual favours in the past.
Dee Kosh initially denied the allegations, but later admitted that there was some "truth" to them.
---
Advertisements

---
And because most people love drama more than they love some family members, they must have constantly looked him up for developments.
So far, there's only been one.
Like Donald Trump after the presidential election, Dee Kosh vanished from the public eye after the allegations surfaced, but recently returned to… sweep the streets of Singapore?
Dee Kosh and his good friend Ryan Tan from Night Own Cinematics were seen serving a Corrective Work Order (CWO) at a field outside the Jurong East Library recently.
They were caught littering in December last year, according to an Instagram post by Tan. You can read more about it here. 
Other Notable Entries
Unsurprisingly, Crash Landing on You is the top trending TV show on Google Singapore for 2020.
---
Advertisements

---
Since its premiere, it has been lauded by audience and critics, boasting a remarkable 9.1 rating on MyDramaList, as well as a spectacular 9.0 rating on iMDb.
The top trending international personality for this year is Joe Biden, winner of the US presidential election.
Singaporeans also really seemed to like banana cake this year, as it was the top trending recipe for 2020. (This is likely due to Malaysia's border controls that kept us apart from our first love, Hiap Joo Bakery)
Perhaps the most surprising addition to the list is "Peppermint tea for mental health", which is at the top for trending mental health queries.
If you do suffer from any mental health illnesses, please speak to a professional instead of simply drinking peppermint tea.
---
Advertisements

---
As for trending international news, the US election took the top spot, the Chinese city of Wuhan, where Covid-19 first emerged, came second, and Malaysia's Movement Control Order (MCO) came third.
Hopefully, when we come to the end of 2021, we'll go back to searching for normal things like the iPhone, bubble tea promotions, and most importantly, cheap air tickets. 
You can see everything that was trending in 2020 here. 
Featured Image: Facebook (Jamus Lim)

Fresh grads, you don't need any experience to earn up to $4,200 with this "secret":
Read Also: