Great Resignation.
The term itself seems to rhyme with Great Depression—a time of economic recession and retrenchment in the 1920s—but perhaps the only ones becoming gloomy are the employers as their employees hand over their resignation letters.
---
Advertisements
---
The term "Great Resignation" is fairly elastic.
It basically points towards how the current pandemic has catalysed a cultural shift in which workers are starting to reassess their priorities.
It may occur due to a myriad of reasons:
Some have decided to focus on their families as COVID-19 halted childcare services

Workers with lower wage jobs have decided to seek new and better opportunities in the re-opening job market

Employees are seeking a better work-life balance as the pandemic has seen a rise in deteriorating mental health

A general re-evaluation of what workers want in life as opposed to living by the paycheck
Of course, the four mentioned above are just the few of the more common reasons.
Each person has their own impetus for deciding to quit a job, and they are no less valid.
Ground Zero
In 2021, the Great Resignation was the most prominent in America and Britain.
In September 2021, according to the United States (US) Bureau of Labour Statistics, 4.4 million Americans resigned from their jobs, especially in the accommodation and food services industries, which is equivalent to a bit more than 3% of America's total employment.
---
Advertisements
---
October saw similar but lower numbers, where there were 4.2 million resignations in total.
In the third quarter of the year, almost 400,000 Britons shifted from one job to another after handing in their letter of resignation, which is the highest record number ever seen in history.
But the problem in unemployment statistics though, is that it only considers those who are unemployed and seeking a job, whilst leaving out those that have completely given up on the prospect of being employed.
Therefore, the numbers are more than likely to be higher than what the general census can provide.
Likewise in Canada, 107,000 Canadians have departed from their jobs because of their "dissatisfaction", though the numbers are lower than 132,000 from the beginning of the pandemic.
The starting ground of the Great Resignation seems to be an Anglo-American phenomenon at most—
Or is it?

Lying Flat or Salted Fishes in China
In China, a similar phenomenon is spreading across the Chinese provinces, typically centred around the younger generation, in rebellion of the older ideals and conceptions of work life.
What initially started out as a witty and meme expression called '躺平' (tang ping)—which is to lie flat and give up—has become a term and reality that President Xi Jing Ping has to acknowledge.
It was first coined by a poster called Kind-Hearted Traveller on Baidu forums in April 2020, which featured cats lying flat down and a short description attached.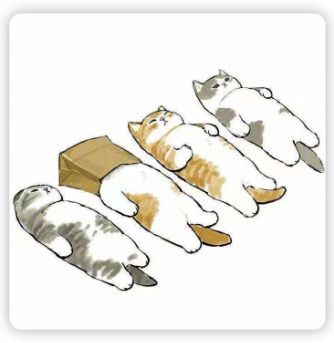 He drew a comparison to the ancient Greek philosopher Diogenes, an austere individual who lived in a barrel. 
"Lying flat is my philosophical movement," he said, "I haven't been working for two years, and I don't see anything wrong with this. Pressure mainly comes from comparisons with your peers and the values of the older generation. We don't have to follow them."
Another term synonymous with "lying flat" is "salted fish", which is a Cantonese metaphor for a corpse, but has connotations of lacking in ambition or drive.
---
Advertisements
---
If there's one thing 5000-year-long linguistic history is good for, it is for their unique naming sense.
Compared to states-wide or city-wide phenomena in America and Britain respectively, the spiritual home of the Lying Flat Movement comes from Shenzhen, Southeast China.
Shenzhen is a thriving technological hub, the headquarters to technological conglomerates like Huawei Technologies Co. and Tencent Holdings Ltd. It is home to 18 million people as well, who have moved into the area in hopes of chasing their tech-related dreams.
What set off the Great Resignation in China was employees baulking against the tiresome "996" work schedule in burgeoning industries like technology, with the numbers transcribing to 9am to 9pm, 6 days a week.
By the Jade Emperor, Ministry of Manpower (MOM), I'm sorry if I ever complained after the 44 work hours (I'm still going to do it though), but for China that's essentially stripping any form of personal life away when you have to work for 60 hours a week.
---
Advertisements
---
The Cause of the Salt
Regardless of which nation the Great Resignation is occurring in, they all have common factors to the increasing numbers.
Workers in low-paying jobs, who might already have pent-up frustrations building for a long time, no longer have the tolerance or patience to put up with the terrible pay and poor working environments.
Although the notion of "minimum wage" has always been a point of debate in many countries, it is undeniable that wages have stagnated in the US against the rising cost of living.
With COVID-19 restrictions that might limit staff numbers on the premise which exacerbate the stress and workload whilst still being paid at the same rates, it is unsurprising that workers have finally decided to put their foot down and search for green pastures.
Likewise in China, a 32-year-old tech worker who prefers to be known as Jack, is one of the many examples of how stressful and deprecating work life can be.
---
Advertisements
---
He was hired by his telecommunications company five years ago, but the demanding workload never translated into the success he hoped for, which slowly siphoned away his enthusiasm.
The worst part is, Jack and his girlfriend are considered well-paid professionals among their peers, and yet they still struggle with the down payment of their flat, which costs 2 to 3 million yuan (S$426,243 to S$637,364).
In order to afford their accommodations, they still needed the help of their parents.
You could probably afford a bungalow with that money in Singapore without your parents, jeez.
It is evident that the gruelling stress of the varying occupations and the inflating costs of living, has led many to many re-evaluating whether sticking to the job is worth the toll on their mental health.
---
Advertisements
---
Resignations versus The Opening Job Markets
The pandemic has arguably shifted how the world functions in many ways, with the most obvious being the transition from more physical labour to technology.
In many economists' perspective, quitting is usually a sign of optimism, wherein a worker is confident that they can find a better paying job, or one that has better benefits.
Even though 4.5 million Americans permanently quit or changed their jobs, there were 10.6 million job vacancies.
Now, there is more demand for workers than the actual supply.
The opening vacancies are also coming from growing industries like online retailers which have boomed during the pandemic.
---
Advertisements
---
Typically, it's the employers deciding the benefits that a prospective employee might obtain from the signed contract, but now, it has turned into the "Great Negotiation".
With resignations happening all across the board, employers have started rethinking their hiring strategies.
For instance, wages in the education, manufacturing, trade, transportation, utilities, retail and the Food & Beverages (F&B) industries have increased. These occupations are usually those with lower salaries and fewer benefits, causing people to decide that it's not worth it anymore.
Even growing or stable industries like STEM (Science, Technology, Engineering, Maths), or middleman-management companies are not safe from the resignations either; these companies are now competing for the free-roaming skilled workers by offering better benefits, salaries and bonuses.
According to Associate Professor of Economics at Mercer University's Steston-Hatcher School of Business, Dr. Myriam Quispe-Agnoli's analysis, the ball is now in the employees' field; the employers are willing to pay their employees more because they need them.
---
Advertisements
---
Employers are keen on hiring people to keep their numbers at functioning levels, but their expectations for their hires will raise correspondingly with the price.
Matter of Priorities
With the shutting down of non-essential businesses due to lockdown protocols, some employees have found themselves in a bit of a pickle.
Childcare services have closed, and competent babysitters-for-hire are hard to find, prompting some employees to give up work altogether to take care of their children.
According to The Guardian, Mistry Heggeness, an economist at the US Census Bureau notes that there is a gap in how mothers and fathers interact with the labour market.
Judging from the statistics, mothers with college degrees and decent job compatibility are still more likely to quit their job or be on leave than women without children. Meanwhile, the rates of custodial fathers doing the same are far lower.
---
Advertisements
---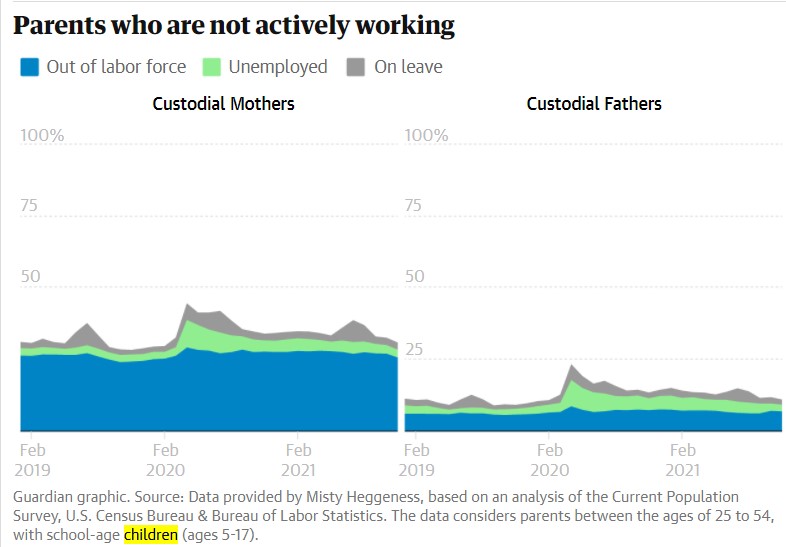 Ms Heggeness reckons that the difference stems from the lingering effects of established gender norms, which is a subject that needs to be addressed if gender equality is a goal that social activists are working towards in the 21st century.
Thirdly, having more time alone and at home has allowed some people to re-evaluate what they want in life, especially in the midst of a virus that has been claiming many human lives.
Perhaps it's an epiphany that you really only have one life to live; it's either you spend it doing something you find fulfilling or continue with your typical unfulfilling work-rest routine.
Nate Mann, a 40-year-old man who has been bartending for half his life in Washington, DC, is an illustration of that subset.
Since COVID-19 restrictions closed the bar he was working at in March 2020, it has given him plenty of time to just sit down and focus on his hobbies instead of having to work late nights.
---
Advertisements
---
With the money he has saved up over the years, he has the finances to focus on art instead, and Mann even supplements that many of his contemporaries are doing similar shifts in their lifestyles.
The extra time to themselves, to work on what they truly wish to do, has given them the confidence to advocate for what they want, as opposed to what society judges as a well-paying and meaningful job.
Furthermore, US personal saving rates have soared during the pandemic because of the unemployment benefits and stimulus checks, which has been helpful to the millennial generation in particular in enabling their reinvention.
Join our Telegram channel for more entertaining and informative articles at https://t.me/goodyfeedsg or download the Goody Feed app here: https://goodyfeed.com/app/
Burning Out Globally
Another common theme that has been mentioned and glazed over thus far is burn out.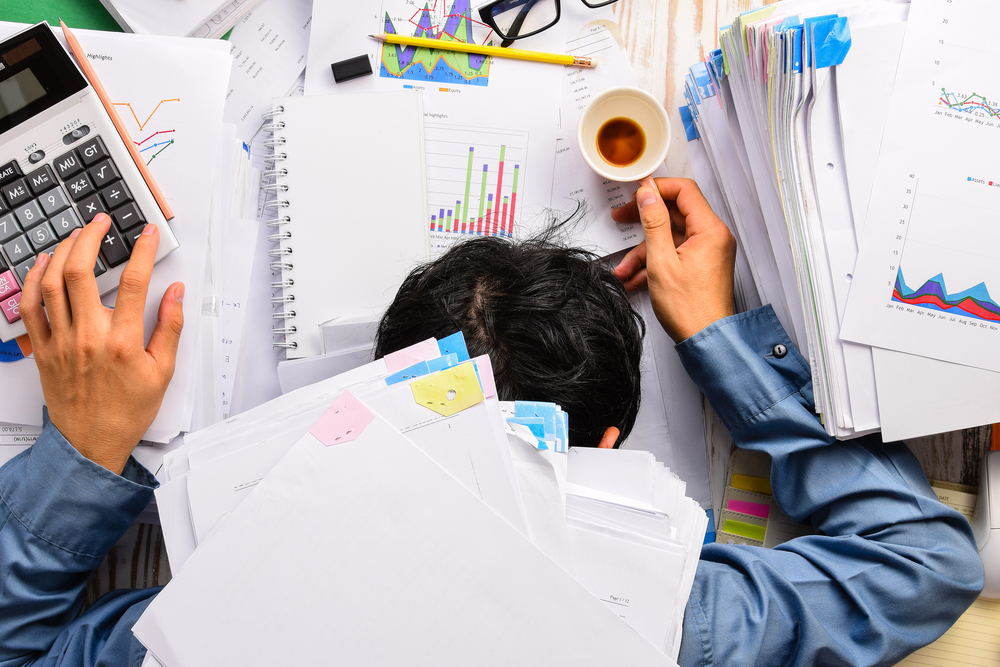 There have been many studies done on whether efficiency and productivity over the span of longer versus shorter working hours.
---
Advertisements
---
To the surprise of no one, productivity is not proportional to the number of working hours.
In game-making industries, there's a certain period known as "crunch time" where employees essentially spend little to no time resting as the deadline to the launch of the update or release of the game looms over their head.
For others, like the F&B industries, it is the punishingly long hours that they dedicate to the service, whilst simultaneously messing with their own schedules because they have to work when the normal population is typically eating.
For Japan, the conversation about unemployment or not following the orthodox and rigid working lifestyle has been happening earlier than most countries.
 In the 1990s, there have already been a growth of "freeters", people who lack full-time employment or are unemployed, or "NEETs" (Not in Employment, Education, or Training), who have rejected Japan's office culture of uncompromising seniority hierarchies and 15-hour workdays.
---
Advertisements
---
The shrinking younger generations have pointed out that this lifestyle has been forced upon them by their stagnating and deflating economy, and a deregulation of the job market which led to fewer well-paying positions.
The factors combined then lead to more job insecurity.
But in 2010, the unflattering image of freeters has turned over and thusly dubbed the "satori generation" which translates to a state of enlightenment in Japanese Buddhism by relinquishing material desires.
The satori generation are often accused of spending too little and not stimulating the consumer market, but there is a certain appeal to their minimalistic and bare lifestyle.
Freeters might not be able to afford the grandest luxuries, but they live honestly and affordably in ways they know how, a subversion of the capitalist economy that focuses on the pursuit of materialistic ideals.
---
Advertisements
---
But one has to ask, at what cost are doing the work for?
At the expense of your precious time and health?
The Likeliness of Singapore Experiencing the Great Resignation
With all the factors that caused the Great Resignation discussed, what is the likelihood of the same phenomena happening to Singapore?
Truthfully speaking, it's harder to spot in the parts of the richer world—which includes Singapore—simply because most of us have moved on from blue-collar jobs to white-collar ones.
However, Singapore does possess common factors:
Singaporeans are more inclined to want a

better work-life balance

now

Mental health has been a

growing concern

in Singapore

Singapore is considered the second most overworked country in the world

Being dependent on exports and imports, Singapore is susceptible to being affected by global changes
Official data has yet to show that the Great Resignation has occurred in Singapore.
However, the monthly resignation rates for professionals, managers, executives, and technicians (PMETs) has crawled up to 1.5% in the third quarter of 2021, an increase from 1.3% in 2018 and 2019.
Similarly, the number of migrant import workers have decreased ever since travelling restrictions have eased. For the healthcare sector in particular, the number of nurses have been on the decline since foreign nurses are returning home after a long separation.
This can be applied at large for migrant workers in general; even if they do decide to come back to Singapore to work again, they have to come to terms with the fact that making another trip home might take years again if the pandemic wears on.
With Singapore's shrinking population and decrease in migrant workers, the supply of manpower is limited but job vacancies will only increase as the economy returns to pre-pandemic times.
Yes, that is another check on the list for grounds that the Great Resignation can breed on.
Increases in Salaries in Singapore
In contrast to the stagnating wages that other countries are facing, Singapore's average salaries are predicted to increase instead, by 3.5 to 3.9%, with the most prominent raises happening in the tech industries.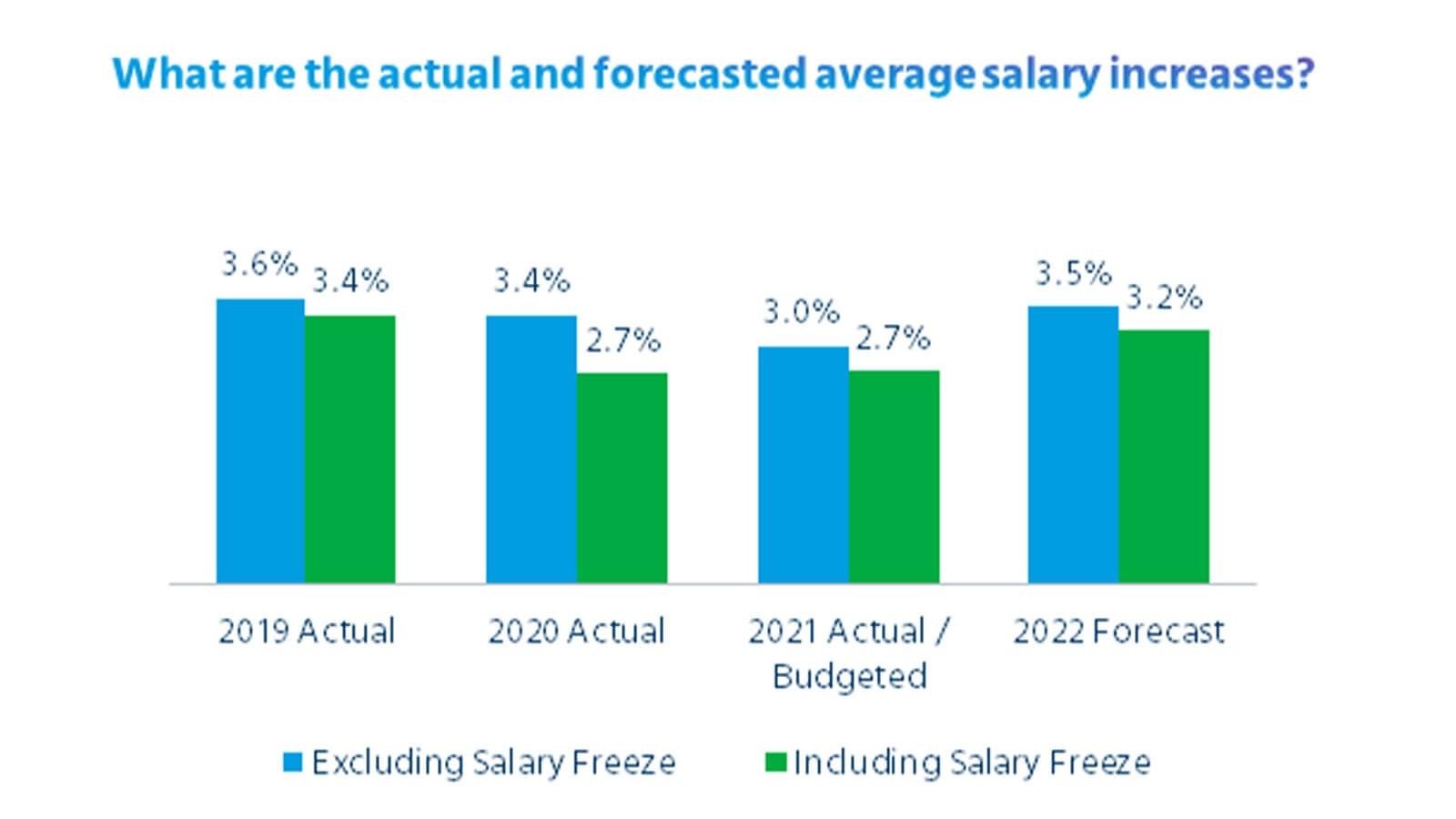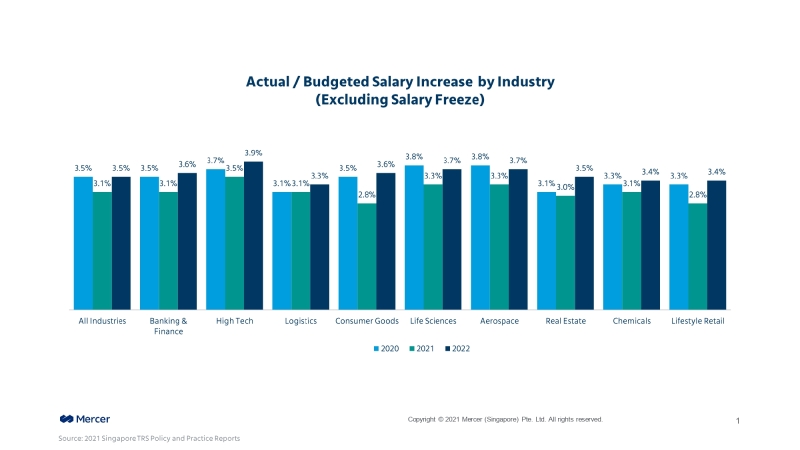 Even though it sounds too good to be true, I kind of believe it, especially after spotting a Bee Cheng Hiang Bakkwa recruitment poster stating that they were paying up to $15 per hour for part timers.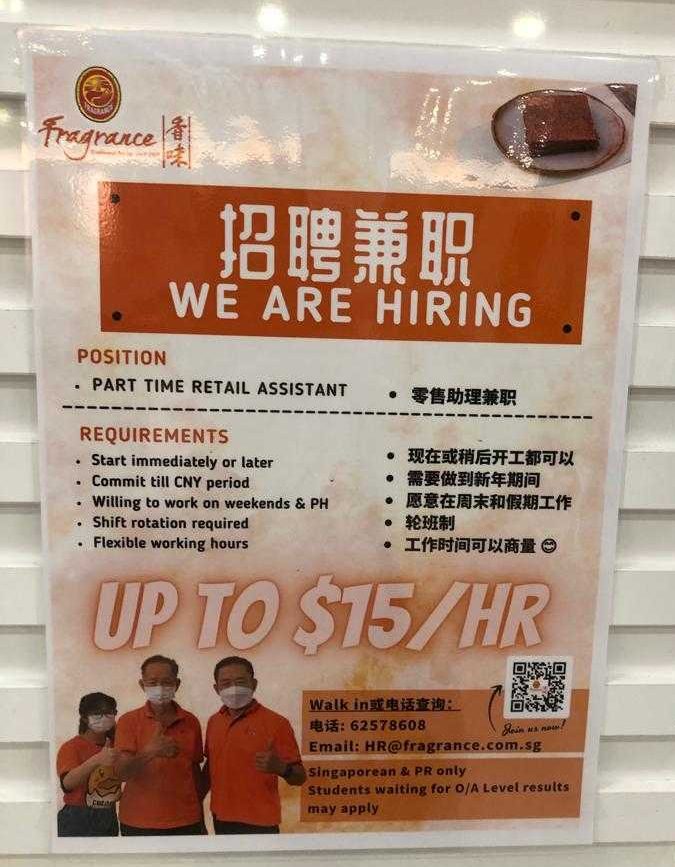 It's hard not to believe in the desperation and shortage of workers when the rates are this high.
If companies want to keep their employers and prevent the Great Resignation, they will have to learn the hard lessons taught by other countries and start raising salaries to match the rising costs of living.
Conclusions and Resignations
While Singapore's full lockdown protocols and hard-hitting COVID-19 safety management measures had been short-lived compared to the Europe or the US that have faced large waves of infections, Singaporeans have had the time to reconsider their life priorities.
The country has been deeply affected by the pandemic in many ways and perhaps it is time for a change for our work culture. 
With the economy gradually recovering and job opportunities opening up once more, it's more than possible that Singapore might be facing a wave of the Great Resignation, albeit at a smaller scale. 
Read Also:
Featured Image: Shutterstock / Aleutie