---
Advertisements
---
If you ask any Singaporean what the best gift is, a good portion of them would probably say: free things!
Well, those people will be very happy to know that they'll be receiving free vouchers soon.
S$1.3B in GST Voucher Payments Will Be Distributed in Jun 2021

Today (1 Jun), the Ministry of Finance (MOF) announced that a total of S$1.3 billion worth of Goods and Services Tax voucher (GSTV) payments will be distributed in June 2021. Those who stand to receive these are 1.4 million lower-income Singaporeans and 950,000 households.
These vouchers are made up of both regular and special one-time payments. The latter was introduced as part of the S$900 million Household Support Package meant to tide families through COVID-19 during February's Budget 2021.
Those who are low- and middle-income will stand to benefit more from this package.
Let's break down the numbers.
1.4M Lower-Income S'poreans Will Benefit
Up to 1.4 million individuals in Singapore will receive GST vouchers which could value up to S$500. This S$500 comprises a one-time GSTV – Cash Special Payment of S$200, and a regular GSTV – Cash payment of up to S$300.
Nine in ten of these people are expected to receive their vouchers automatically.
How much an individual receives depends on the annual value of their home as of 31 December 2020, which is separated into two categories: S$13,000 and under and S$13,001 to S$21,000.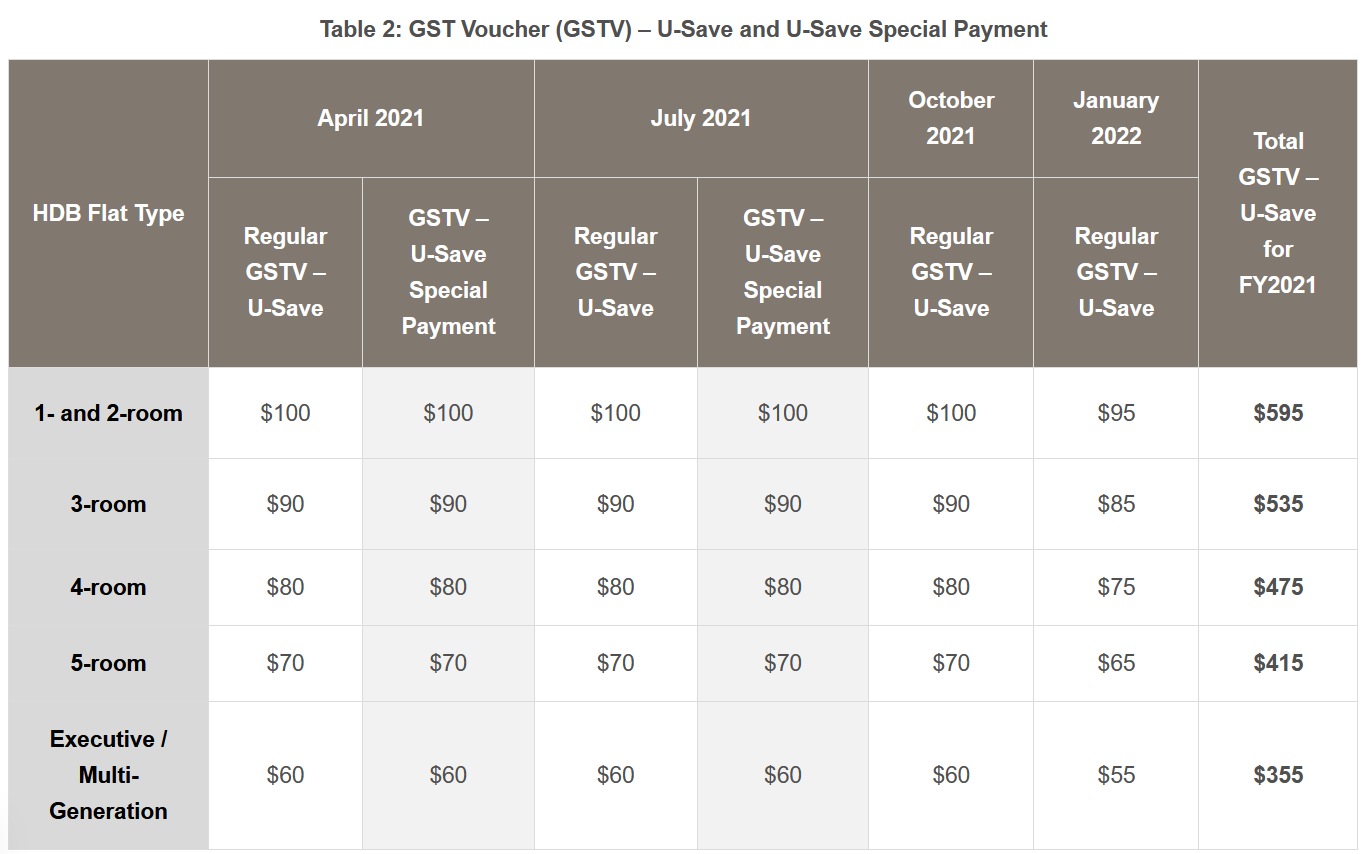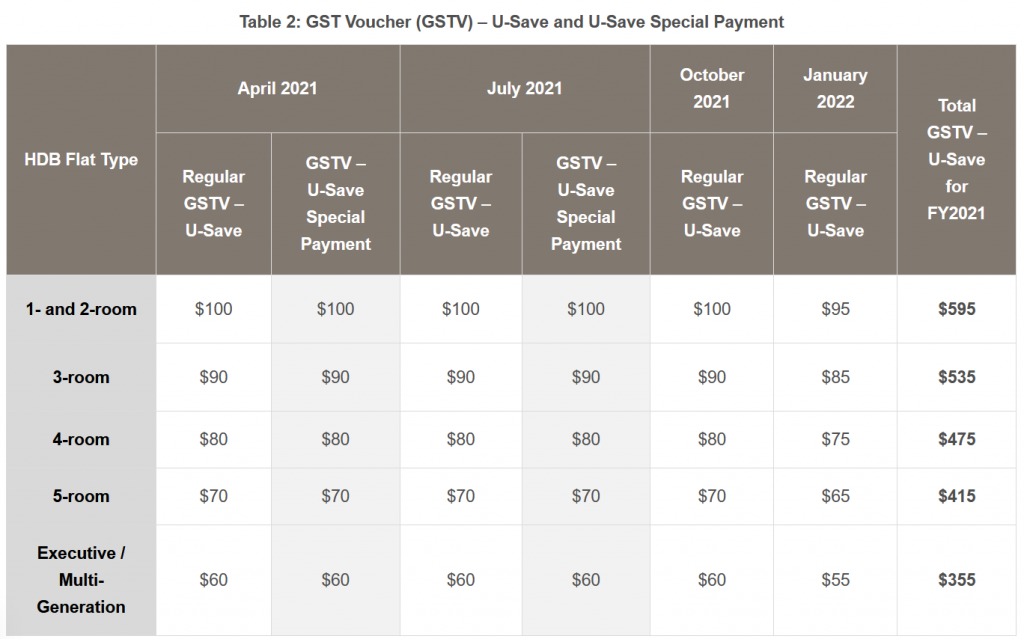 Those who have linked their NRICs to their PayNow accounts will be credited both payments in their bank accounts directly. The GSTV – Cash Special Payment will be transferred on 23 June, while the GSTV – Cash Payment will be transferred on 30 July.
In fact, those who have linked their NRICs to their PayNow accounts will receive the GSTV – Cash Payment by 20 July. MOF has hence encouraged Singaporeans to link their NRICs to PayNow by 15 June in order to receive their payouts earlier.
Those who have not linked their NRICs to their PayNow accounts but have provided the government with their bank account numbers will receive the vouchers on 5 August. Some others will receive them via cheques that will be sent to their registered addresses from 18 August.
MOF announced that beginning 2021, it will utilise PayNow-NRIC as its default payment mode for Singaporeans who have linked their NRICs to PayNow . This is due to PayNow's added convenience and privacy, since users do not have to divulge their bank account details to the sender.
In total, the GSTV – Cash Special Payment will amount to about S$280 million, while the GSTV – Cash Payment will amount to about S$405 million.
But that's not all: roughly 575,000 Singaporeans aged 65 and above will also receive top-ups to their Central Provident Fund (CPF) MediSave accounts from 30 July. With each person receiving up to S$450, the MediSave top-ups will total about S$170 million.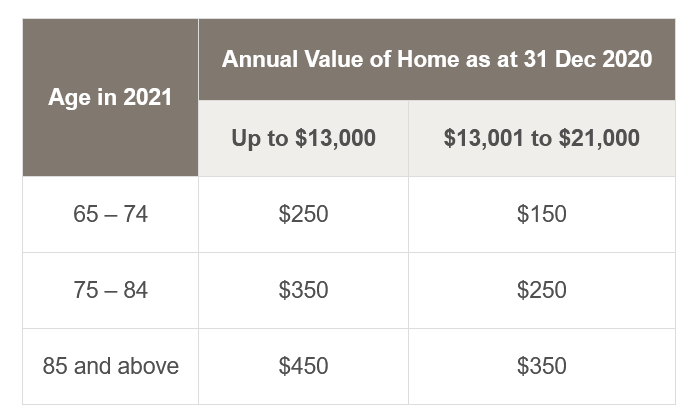 950,000 Households Will Also Benefit
About 950,000 Singaporean households who live in HDB flats will receive their GSTV – U-Save rebates in July. The GSTV – U-Save is given out over four payments each year, and July 2021 will be the second payment for this year.
Additionally, since good things always come in pairs, there will also be a one-time GSTV – U-Save Special Payment! This will give households an extra 50% rebate.
So, depending on the type of HDB the household resides in, they can receive between S$395 and S$595 in rebates in the financial year 2021.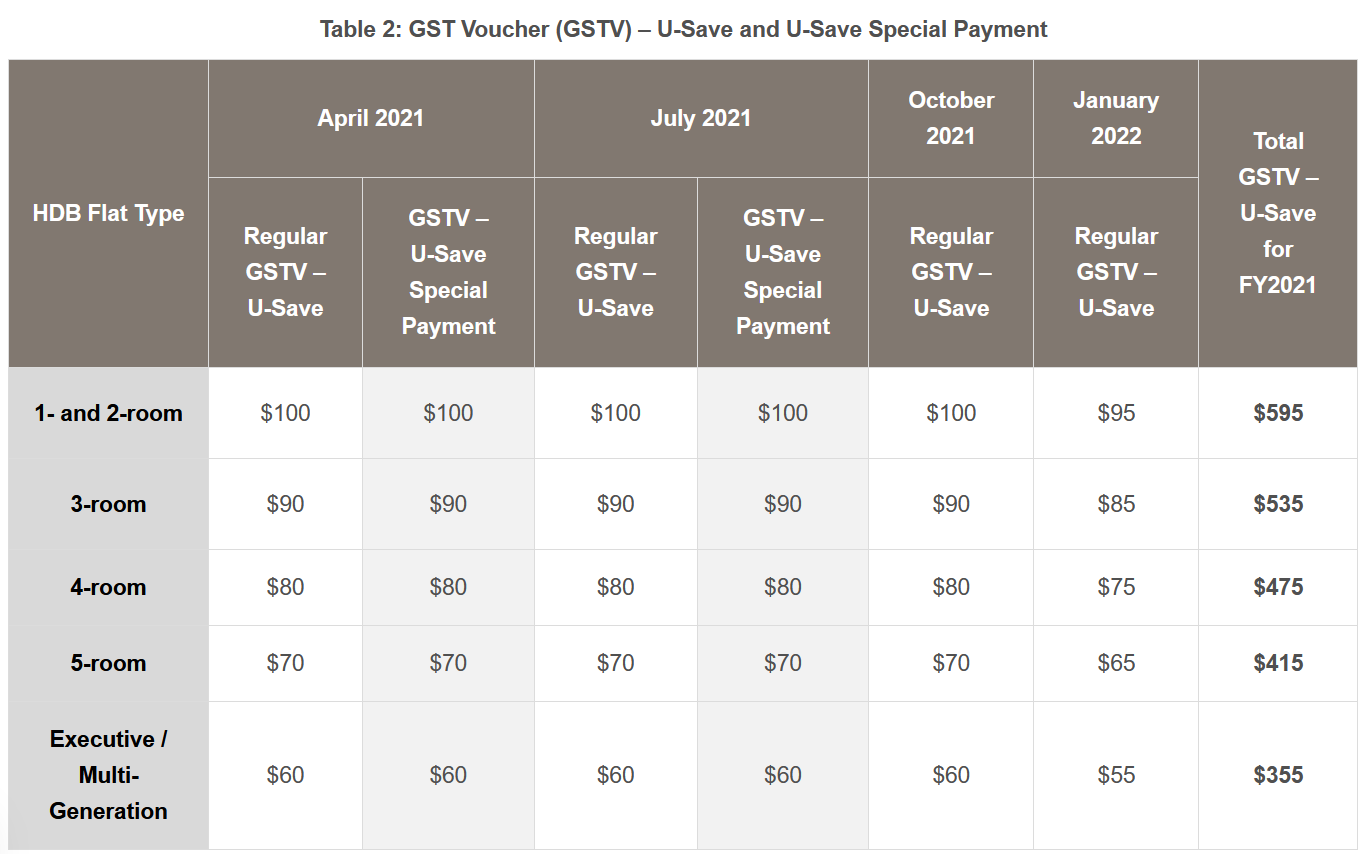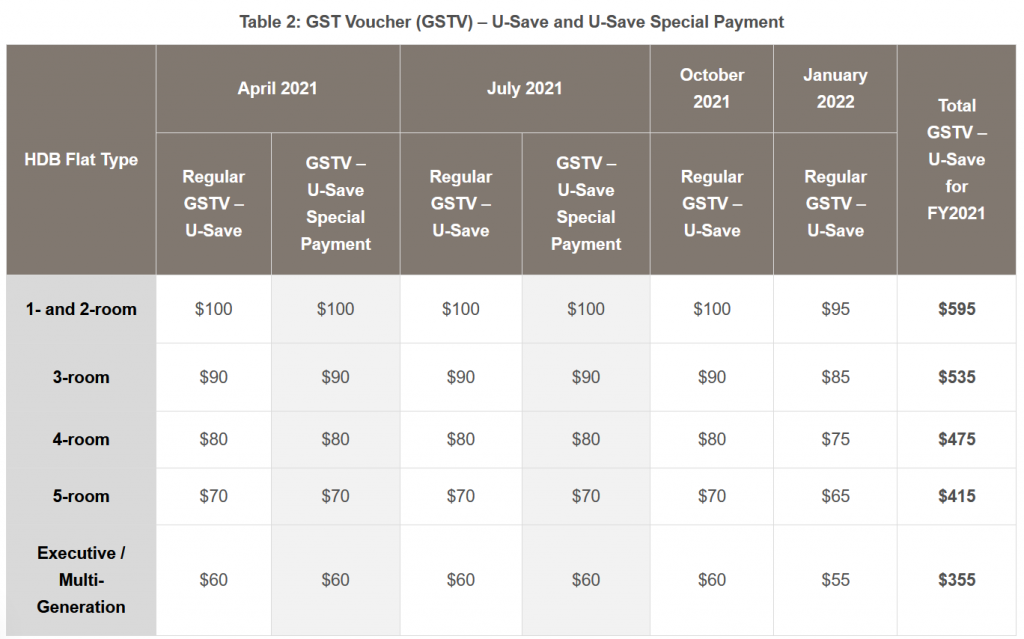 Of course, those living in 1- and 2-room HDB flats will receive the most rebates, which will equal about four-and-a-half to six months' worth of utility bills.
In total, adding the GSTV – U-Save and GSTV – U-Save Special Payment rebates together will form a sum of S$460 million.
Some eligible citizens may even receive more government payouts later on in the year! These include the Five-Year MediSave Top-up Scheme, grocery vouchers, and top-ups to their children's education accounts, according to MOF.
There may also be rebates on service and conservancy charges, plus Community Development Council (CDC) vouchers for households.
Singaporeans who did not sign up for GSTVs previously can do so starting today (1 Jun). Those who already signed up for previous government payouts will receive their payouts automatically, and thus do not need to re-register.
If you want to find out more about the GSTVs, watch this video to the end:
Feature Image: Tang Yan Song / Shutterstock.com
---
Advertisements
---