Fashion or practicality—the age-old question to ask yourself when you're looking at the Haute Couture fashion shows that feature a ridiculous amount of frills, a whole coral reef, or appears to be a standing lamp of sorts.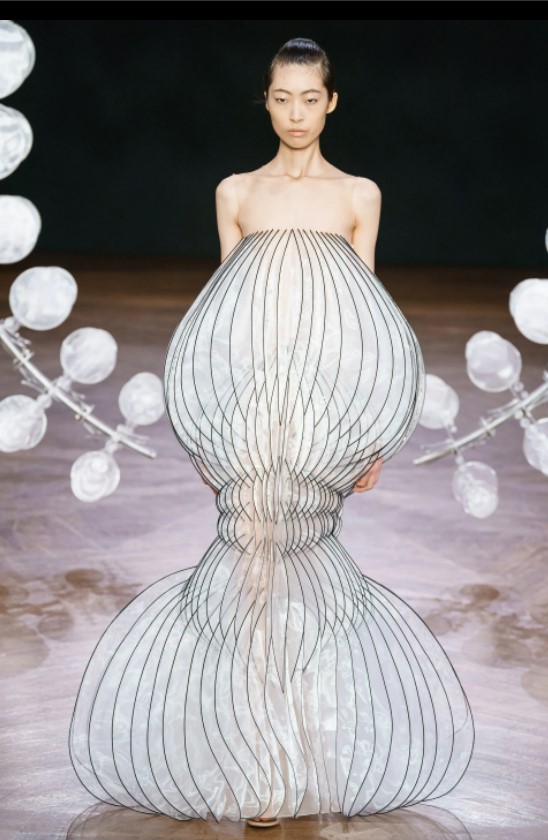 In the new Adidas x Gucci collaboration, they have decided on umbrellas for their upcoming capsule collection, but there's a catch.
The umbrella isn't waterproof.
Readers: What's the point of the umbrella then?
The Expensive Parasol
Understandably, the collaboration announcement had quite a few eyebrows raising back in China.
For one, it costs RMB11,1100 (S$2,277) just for an Adidas-patterned parasol with a G-letter grip which doesn't really look comfortable to either hold or hang over your arm.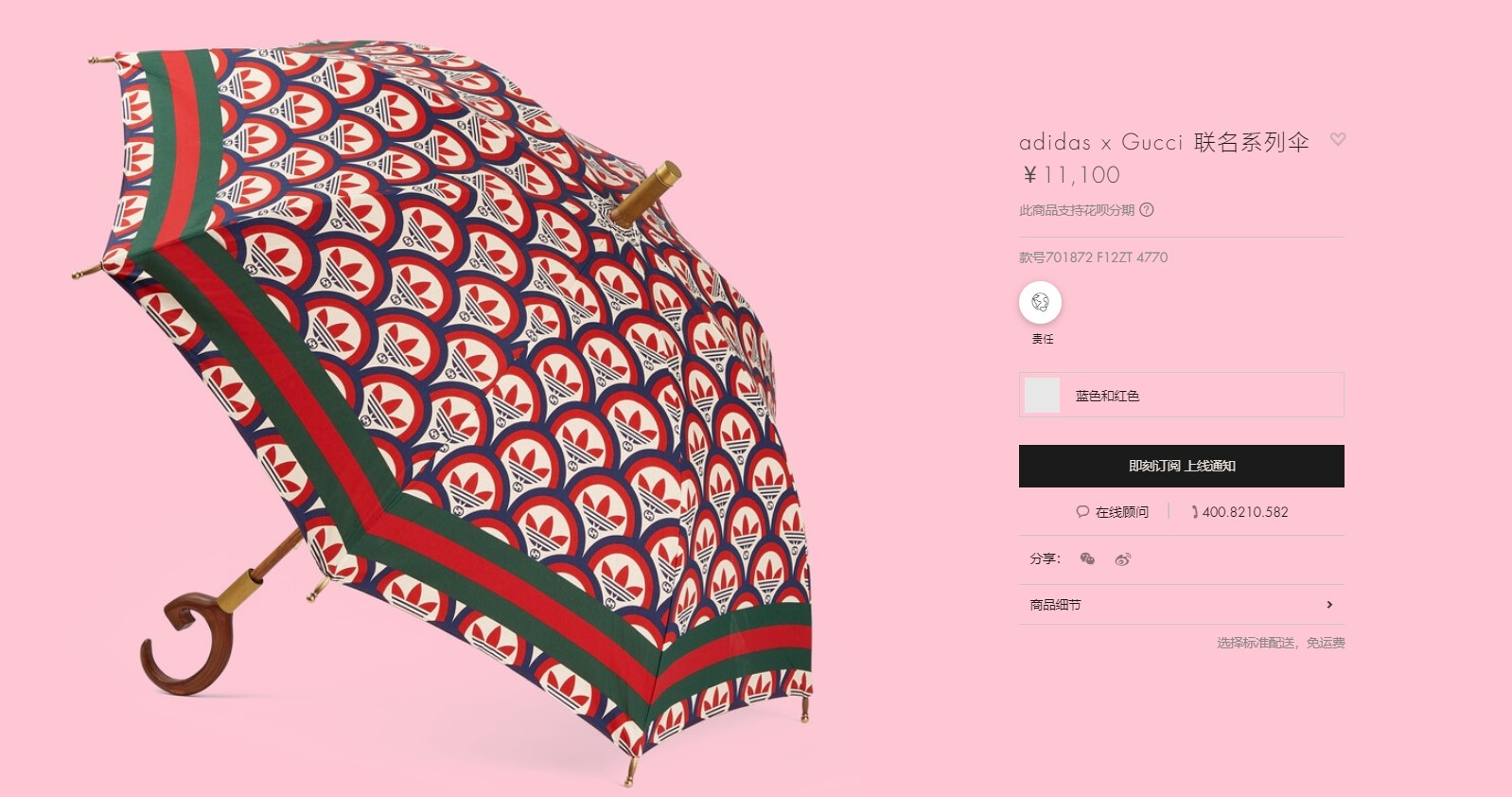 The design is quite reminiscent of the wallpaper in the cartoon Mr. Bean, except redder and greener.
Additionally, terming it as a parasol might be too nice; it's uncertain if the product is even capable of blocking out the sun.
According to 8world News, a brand representative has stepped forward to explain that the item is meant to be a collectable instead of an everyday-use item.
In fact, in the product's description, the last pointer specifically writes, "This product is not rainproof, and is recommended for shading yourself from the sun, or for decorative purposes."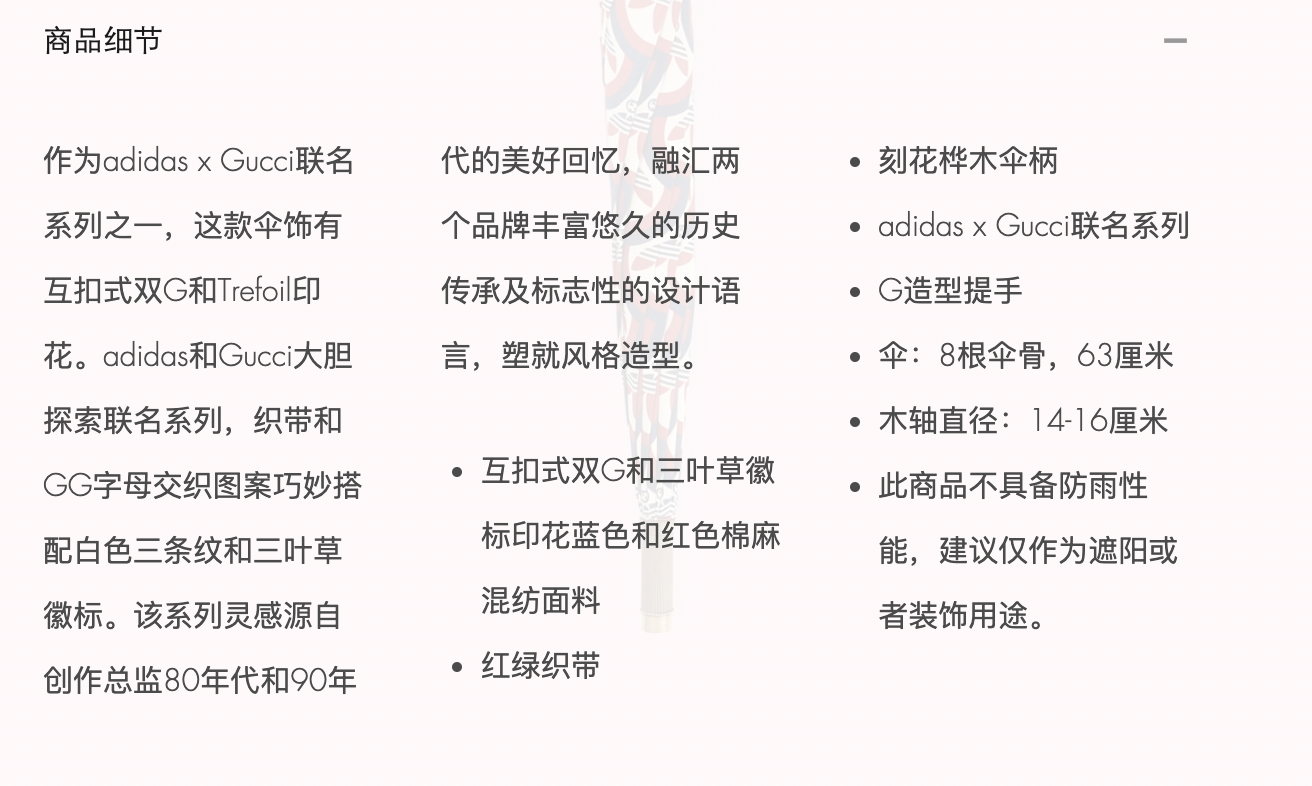 Apparently, the main inspiration behind this umbrella is to bring back the wonderful memories from the 1980s and 1990s, to represent and weave together the rich and long history that both brands have through the repeated print of their merged logos.
Ah, yes, this umbrella is the perfect decoration piece for a conspicuous corner in your house, displayed wide open in its full glory, with the additional feature of being able to hide away any small boxes or unwanted packaging.
This "umbrella" is just…
Let's put it this way: you could buy at least 142 Sanrio-edition umbrellas from 7-Eleven with that amount of money, and that product has all the functionality and aesthetic that an umbrella needs.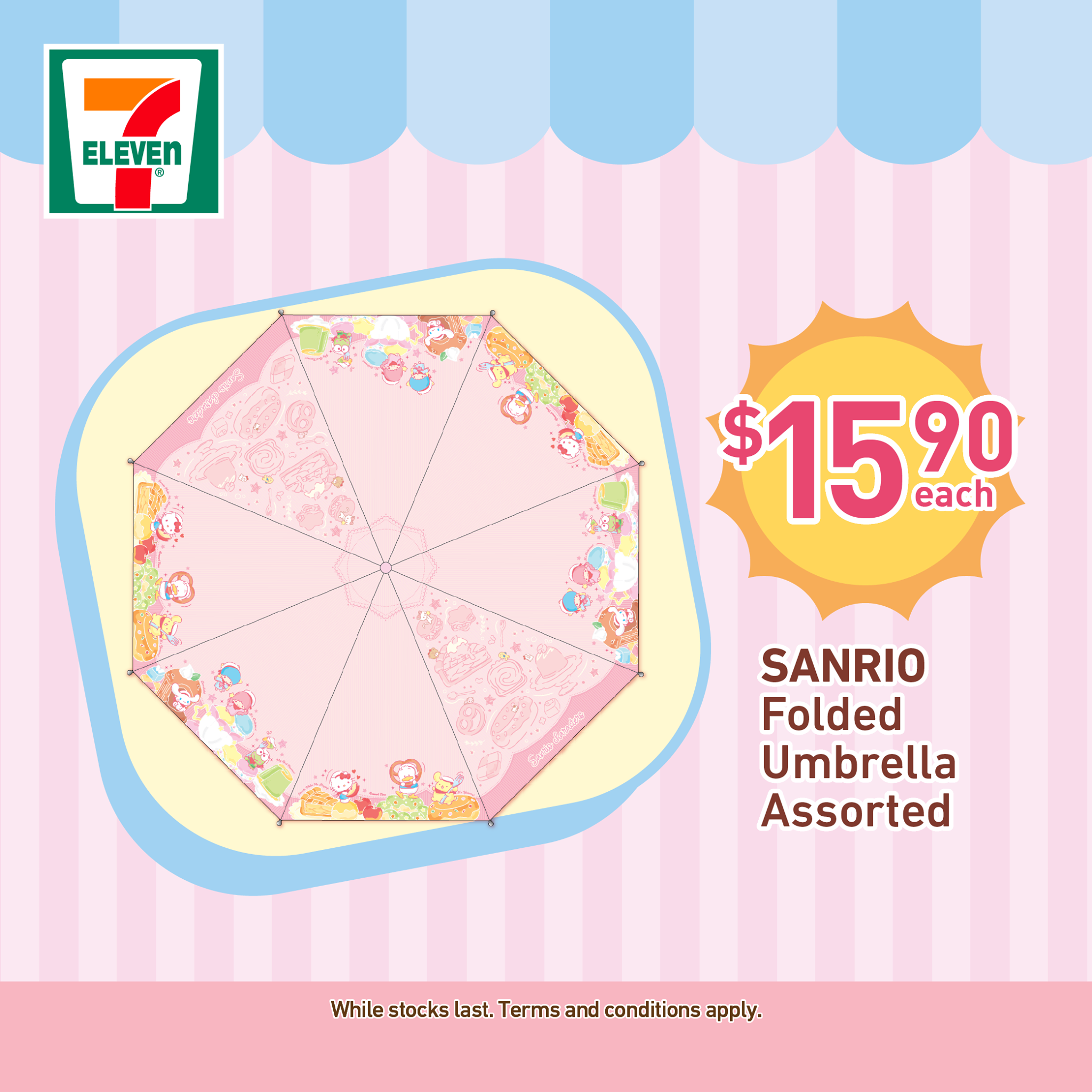 It really isn't that hard to make a good umbrella, just ask the People's Worker Party. 
Join our Telegram channel for more entertaining and informative articles at https://t.me/goodyfeedsg or download the Goody Feed app here: https://goodyfeed.com/app/
Other Ludicrous Collectibles
The humour of the situation clearly isn't lost on the Chinese citizens, because they started to compare it to other ridiculously priced products.
---
Advertisements
---
For instance, AMBUSH's safety pin bracelet was brought up.
It reportedly costs RMB8,610 (S$1,397) for the hexagonal safety pin bracelet which you could probably recreate with office supplies.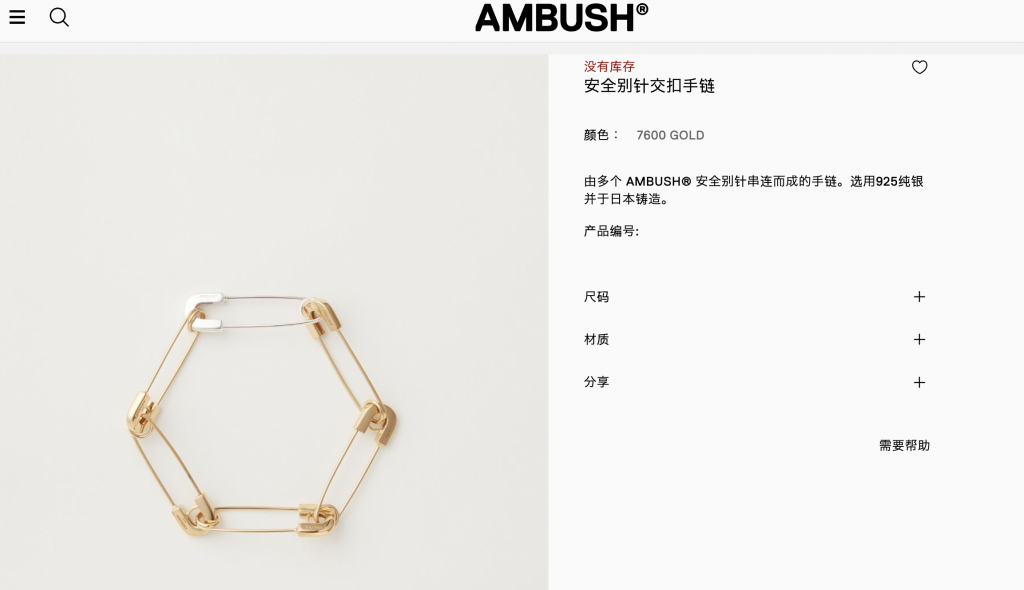 Another questionable product that deserves a mention would probably be Nike's green hat collection that it launched briefly in China.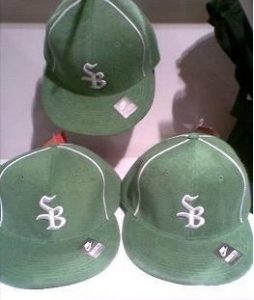 The colour plus the initials "SB" really tie everything together into a huge practical joke.
In China, "to wear a green hat" is to be made a cuckhold of, or be cheated on, and the "SB" initials, in very generous and less vulgar terms translates to "idiot".
Either way, netizens are rightfully sceptical about such products, and perhaps it brings up the question if there are collectors out there who have more money than sense.
---
Advertisements
---
The answer is highly likely a "yes", since Gucci and Adidas do have faithful patrons.
However, we will will only know the reception and reviews that this Adidas x Gucci capsule collaboration will receive after it officially launches in July. 
Read Also:
Featured Image: Gucci China
---
After 8 months, NOC's Food King is back, but it's very weird and it might not be on YouTube. Here's why: