Ah, it's that time of the year again. Time to indulge in the calorific bliss of Chinese New Year treats, from pineapple tarts to kueh lapis, paying no heed to all those New Year resolutions to eat healthily and keep fit. (Don't worry, you're certainly not alone on this.)
If you're a firm believer of the ignorance is bliss mentality, you may wish to skip this article because we here at Goody Feed certainly wish for you to have a guilt-free CNY.
But if you'd like to have an idea of the calories that reside within your favourite CNY snacks and how you can combat them through walking, then, by all means, keep on reading.
Just don't say I didn't warn you!
Pineapple Tarts 
We've got to kick things off with the crowd favourite: pineapple tarts!
Rich golden pineapple jam atop a gloriously buttery biscuit—what's there not to love?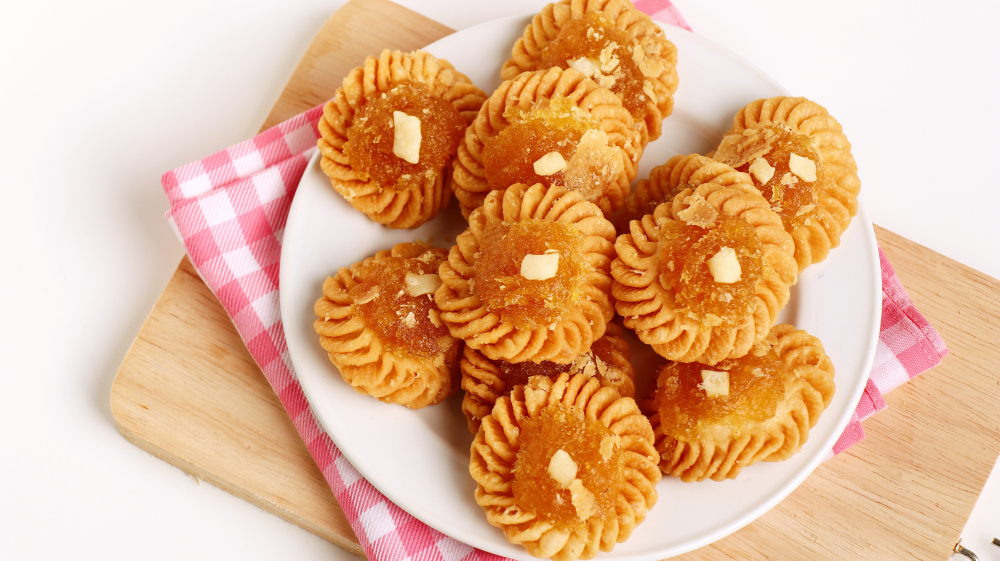 However, it should come as no surprise that this tasty treat is high in both fat and sugar, and should be consumed in moderate amounts.
According to this article by The Straits Times, three pineapple tarts add up to about 300 calories, roughly the equivalent of one whole bowl of rice!
You'll need to walk for 15 minutes to burn off one pineapple tart (approximately 90 calories). In that case… perhaps it would be easier to simply limit the number of pieces you gorge yourself on.
Love Letters 
What could be better than sweet handwritten notes containing professions of undying love from your one and only? I'll tell you—egg wafer biscuits rolled to perfection, airy and delicate treats that melt in your mouth with a single bite.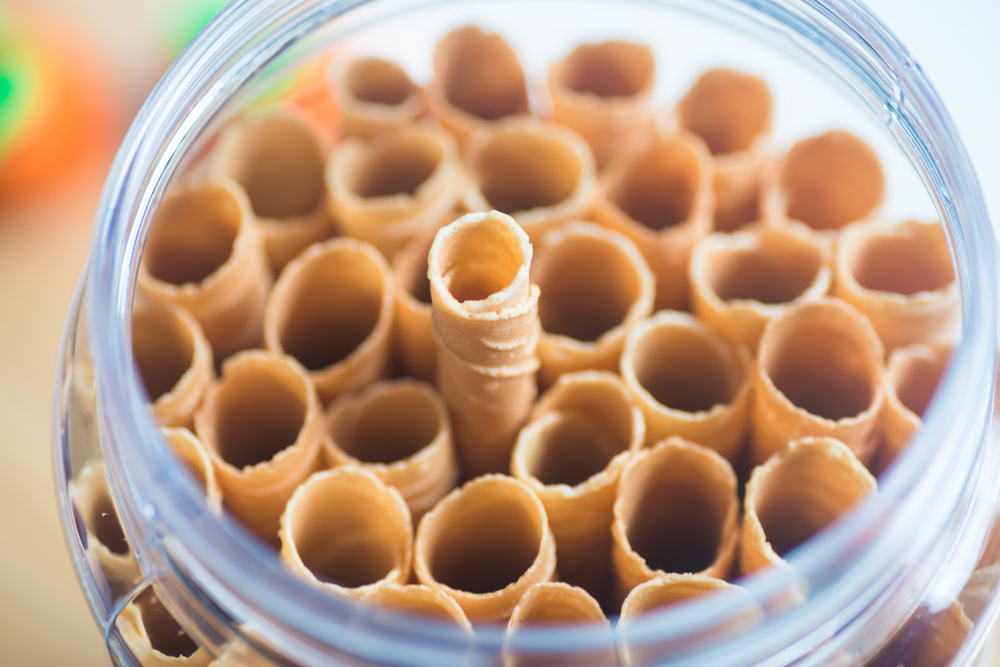 These seemingly innocuous snacks, however, are very much complicit in destroying your New Year resolutions to eat healthily.
Each piece contains roughly 56 calories, and let's face it, it's simply not possible to eat only one of these deceptively light treats at a time. So there's only one option: to seek repentance with exercise.
To burn these off, you will need to walk for slightly under 20 minutes. Beware and limit your intake of love letters—their caloric pileup is so insidiously subtle, you won't even notice it.
Bak Kwa 
It's fragrant, it's flavoursome and it's familiar. The greasy goodness of the much-loved bak kwa promises much joy… as long as you can overlook the calories that come along with it.
---
Advertisements
---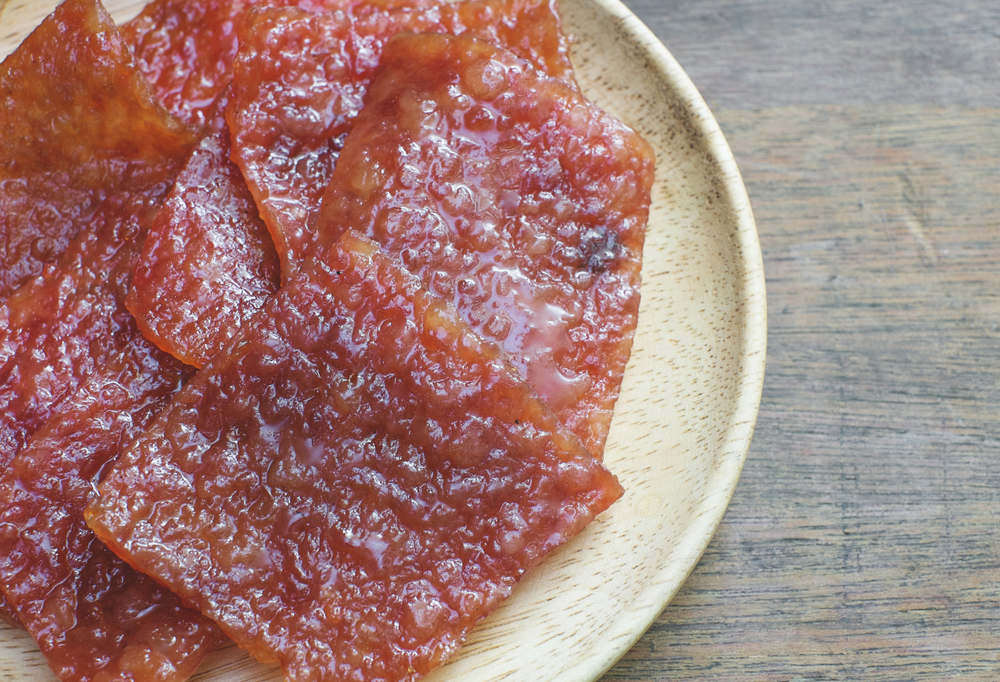 That's right, just two slices of bak kwa contain 600 calories, which, according to this ST article, is already higher than a plate of chicken rice or a bowl of laksa.
I hate to break it to you, but you'll have to walk for about an hour to burn off just one slice of the savoury meat.
Yikes… maybe it would be best to stop your Ah Ma from piling piece after piece of this oily snack onto your plate this CNY before you're on the path of no return.
Kueh Bahulu 
These adorable, muffin-like goodies are a favourite among children.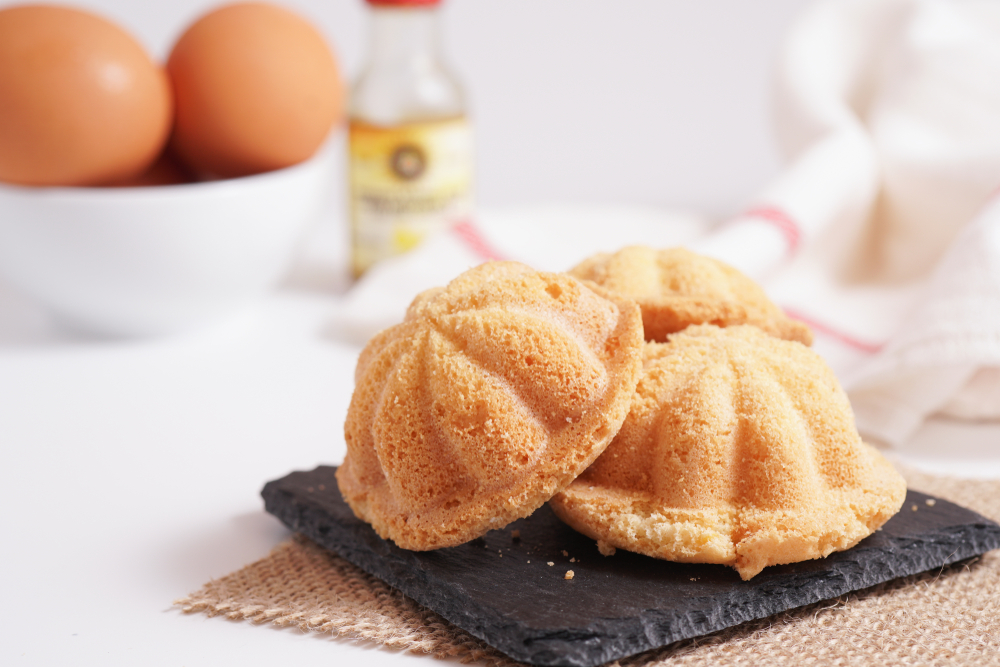 With a texture that's light and fluffy, slightly sweet and easy on the palate, it's not hard to see why.
You'll be pleased to know that this well-loved snack is slightly more guilt-free than the other options on this list, with a calorie count of 34 calories per piece.
You'll only need to walk for 10 minutes to burn off the calories on this one. Phew. Perhaps this would be a good substitute for the slightly more calorie-heavy love letters if you're craving something light and sweet.
---
Advertisements
---
Kueh Bangkit 
Here's another option if you'd like something that won't mess up your calorie count too badly as long as you're careful.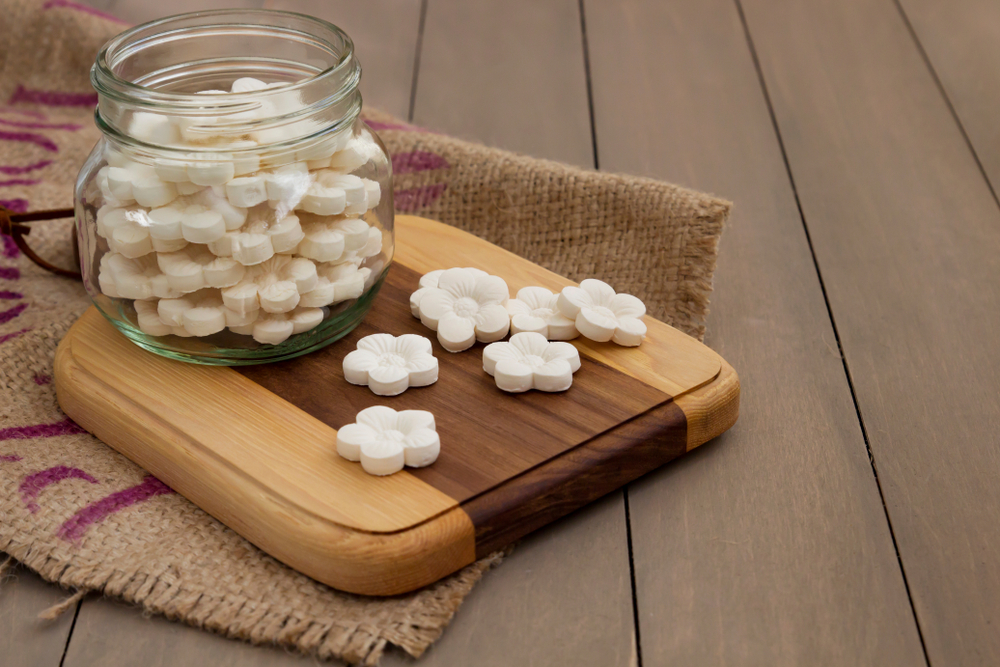 These dissolve on the tip of your tongue, crumbling away into nothingness and coating your taste buds with a lovely aftertaste.
One piece is only fifteen calories, and a five-minute walk will do the job of burning off the calories.
Once again, self-control is key—it may be difficult, but do be mindful not to overload your plate with these pretty biscuits under the mistaken assumption that one more can't hurt!
---
Advertisements
---
Kueh Lapis
Finally, it's time to wrap things up with the savoury multilayered cake that we all know and love.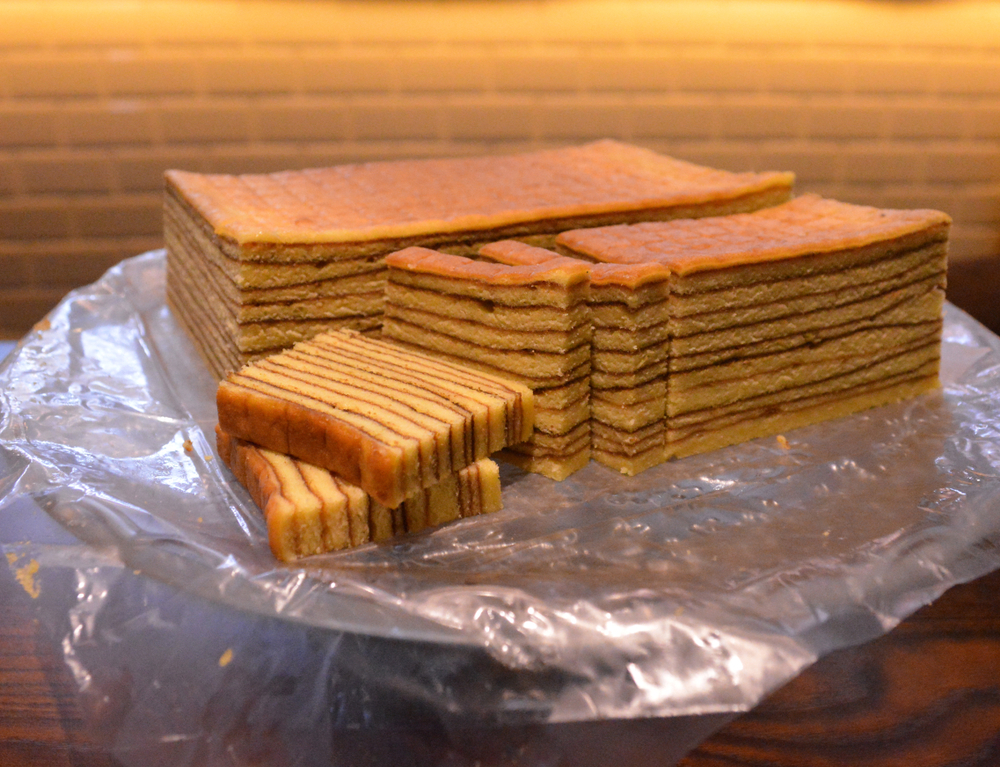 With a soft, buttery texture and an addictive taste bound to release a rush of serotonin through your body, this treat is simply irresistible, popular among adults and children alike.
However, it may come as a shock to you that kueh lapis is probably one of the most calorie-laden treats out there.
According to this CNA article, it can "easily rival that of bak kwa", coming in at a whopping 237 calories apiece.
---
Advertisements
---
If you simply can't stay away though (much like this kueh-lapis loving author), you will simply have to walk for about an hour and 15 minutes to work off the calories. No big deal, no big deal at all.
Enjoying CNY 2021… Responsibly!
Let's be real, Chinese New Year simply wouldn't be the same without being able to snack on our favourite festive CNY goodies.
However, as with all other foods, moderation is key. Counting every single calorie sure takes the joy out of CNY snacking, but throwing caution to the wind and paying no mind to your health isn't the way to go either.
This CNY, with COVID-19 roaming around in the community, it's more important than ever to keep our immune systems healthy.
For some tips by experts on snacking and exercising healthily, check out this article by CNA and refer to this infographic for information on the calories of even more CNY snacks.
---
Advertisements
---
And if you'd like a personalized calorie requirement recommendation, check out this calorie calculator right here.
Feature Image: Square Box Photos / Baworn47 / khunrarai / SawBear / Shutterstock.com
Like writing? Goody Feed is looking for writers! Click here for more info!