---
Advertisements

---
Literature majors are good at reading for subtext, but I bet they've never looked at a picture of a Taiwanese singer eating Bolognese spaghetti and think that person must be a supporter of Nancy Pelosi.
Like seriously, Internet, what the hell—
It would have made more sense if you said she believed in the Flying Spaghetti Monster because her fork is suspended in mid-air.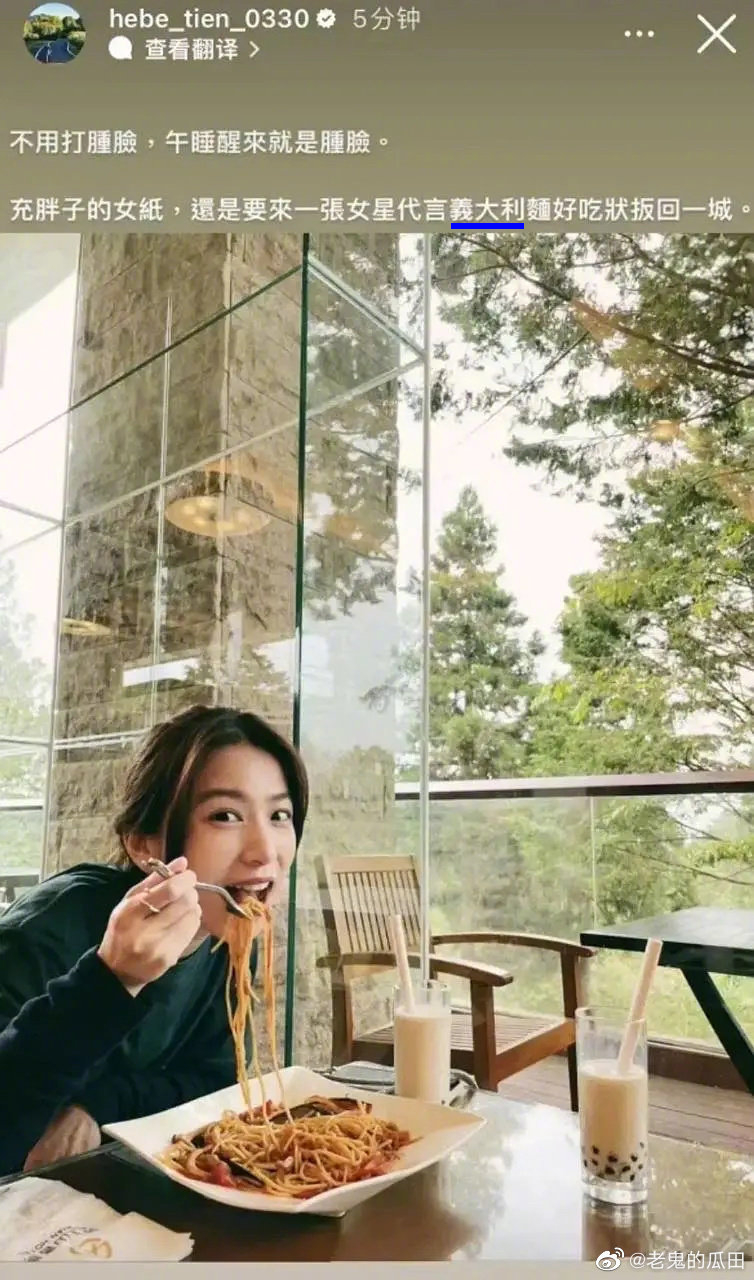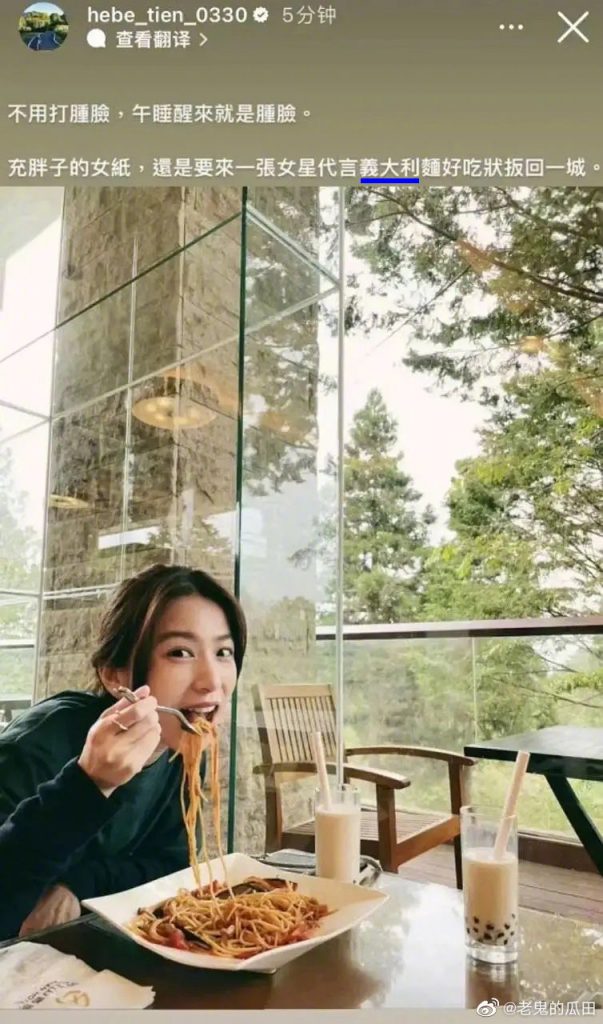 S.H.E Hebe Tian Slammed For Eating Pasta
Owing to the big fuss that China and the media outlets have kicked up about Nancy Pelosi's visit to Taiwan, most of us are at least peripherally aware that Nancy Pelosi has landed in Taiwan last night (2 Aug).
Tensions between the United States and China may be worsening, but Pelosi has once again proven that personal conviction is more important than the possible repercussions.
On 2 August, Taiwanese singer Hebe Tian posted a picture of herself eating pasta on her Instagram stories.
Judging from the image, it was clearly daytime for Tien then, whereas Nancy Pelosi was still in Kuala Lumpur because she only left Malaysia at 3:42pm Tuesday.
This didn't stop Chinese social media users from making links between the pasta and Tien's political stance after Pelosi arrived in Taiwan though.
In her post, Tien referred to her food as "Italian noodles" (義大利麵), which is the correct term in Mandarin for spaghetti.
… And Nancy Pelosi is of Italian descent.
Hence, the social media users are absolutely convinced that this is Tien showing her support for Pelosi.
---
Advertisements

---
Since Pelosi is American, an anti-China critic, and a supporter of democracy, they automatically assume that Tien is in favour of an independent Taiwan that is separate from China.
The logic leap at work here is incredible.
Join our Telegram channel for more entertaining and informative articles at https://t.me/goodyfeedsg or download the Goody Feed app here: https://goodyfeed.com/app/
The Overwhelming Response
Although Hebe Tien has since deleted the Instagram story, the damage is done.
Her Weibo is flooded with questions about her food choice, thus amassing over 60,000 comments, which is significantly higher than the 2,000 comment average that she receives for every update.
It has only been 14 hours since she posted the photo.
Many commenters urged the Taiwanese singer to "explain herself", while others voiced their disappointment, saying that they have "wasted the years liking her".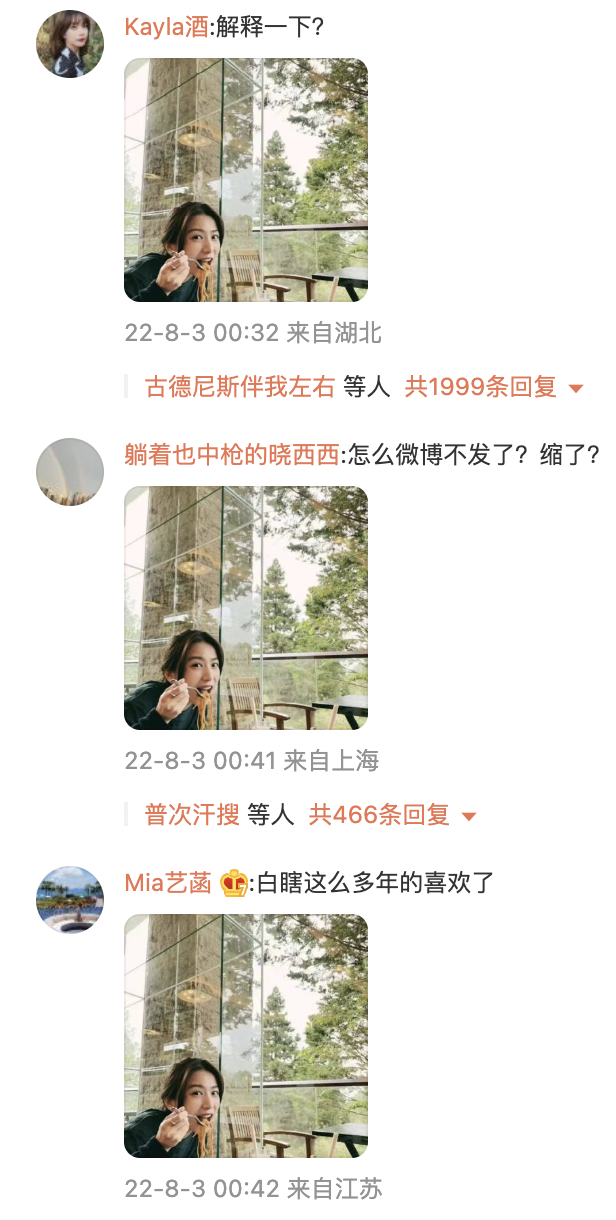 It's not like Hebe Tien made a song about supporting Taiwanese Independence; you guys are blowing things out of proportion.
To give a proper measure of how ridiculous this "hot topic" is, the innocuous picture has been tagged under "Hebe Pro-Taiwanese Independence" (#hebe台独#) and it has been viewed 2.23 million times on Weibo by the time Wednesday afternoon rolled around.
Tien has not publicly addressed the situation… But does she really need to?
Read Also:
Featured Image: Instagram & Twitter (@eugenegu)
---
Advertisements

---

Here's a rather unexpected timeline of the $2.8 billion money laundering case in Singapore as revealed by Minister Josephine Teo during a parliament sitting on 3 October 2023:
Read Also: