Ask 10 Squid Game fans who their favourite character is, and you'll likely get at least eight different answers.
It has to be Gi-hun.
Come on, Ali had an incredibly tragic character arc!
Sae-byeok for me. She risked her life for her brother.
But ask the same 10 fans who the scariest character on the show is, and they'll all have the same answer.
Deok-su.
For those who don't know, Deok-su plays the role of a gangster in the film, who is more than happy to use violence and intimidation to get what he wants.
Damn.
In real life, however, he's a softie who loves his wife.
Squid Game Gangster Heo Sung Tae Has Been Cooking Breakfast for His Wife in the Last 10 Years
When he's not stabbing guys or pushing them off certain glass bridges on the set of Squid Game, actor Heo Sung Tae is often in the kitchen.
In an episode of Point of Omniscient Interfere, a South Korean reality show, Heo revealed that he enjoys cooking and often makes meals for others.
He said he recently invited his manager to his mother's home and personally cooked a meal for him.
Heo evidently also enjoys doing things for his wife, revealing that he's been making breakfast for her for the last 10 years.
Find it hard to believe that this "gangster" could whip up a decent meal? Well, have a look for yourself:
---
Advertisements
---
Oh, and he also likes cats, which will surely please all the felines typing away in the Good Feed office.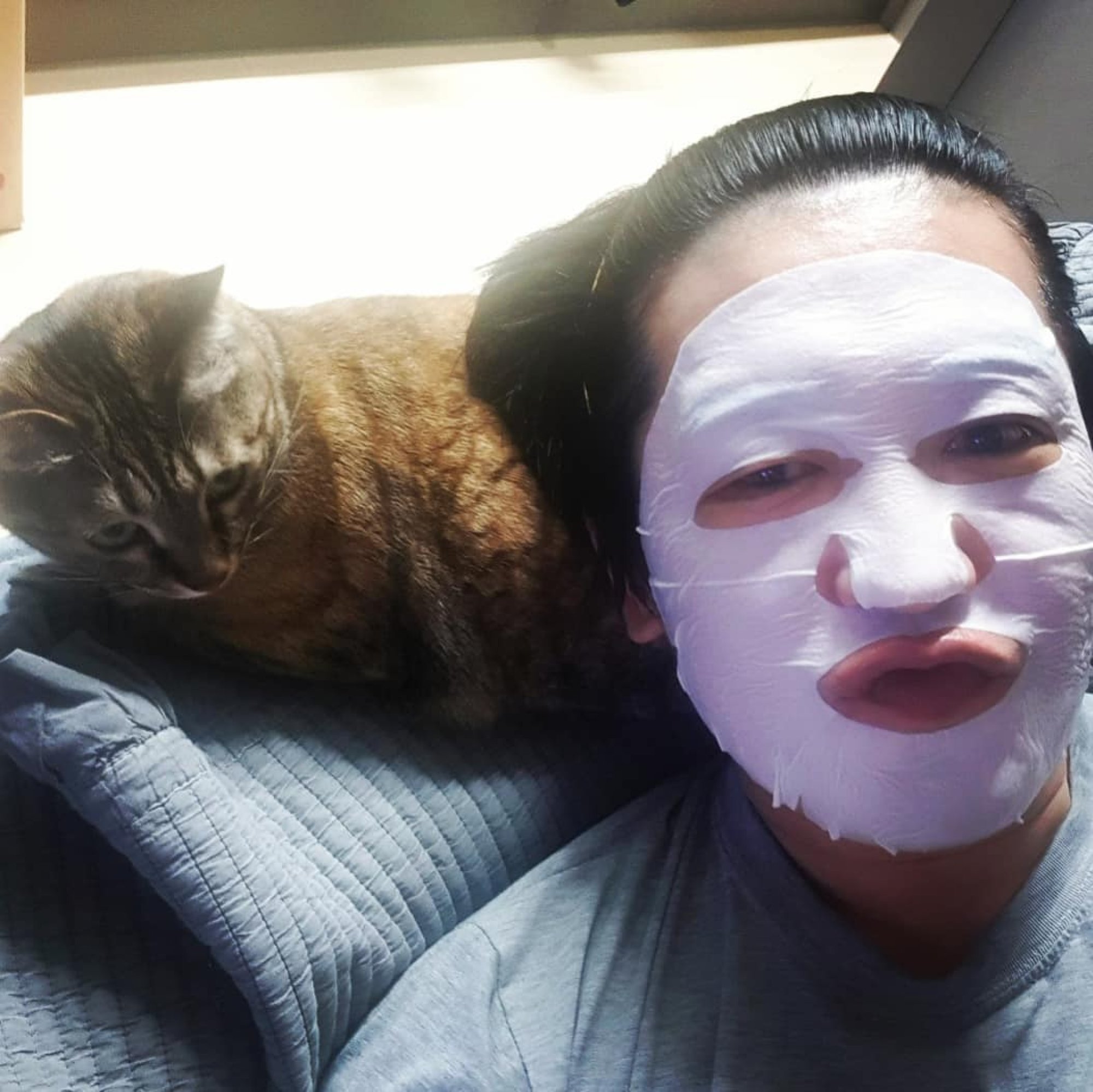 Quit his Job to Become an Actor
Based on his performance, you'd assume that Heo has been acting for most of his adult life, but he made his foray into showbiz a little later than most, at the age of 34.
After graduating from Pusan National University with a degree in Russian language and culture, he went on to work in LG Electronics' Russian business marketing team, where he was lauded as the "King of Sales".
He then moved on to work for a huge shipbuilding company, where he earned an annual wage of around USD$60,000.
But everything changed one day when he came across an advertisement for an acting survival reality show called Miracle Audition. Drunk with soju, Heo applied for the show and not only got in, but came in fifth.
That pushed him to make a rather drastic career change: becoming an actor.
---
Advertisements
---
He has since appeared in 60 films and television shows, and is set to star in the Netflix sci-fi thriller The Silent Sea, which will be released sometime this year.
If he's half as good as he was in Squid Game, fans are in for a treat.
Read Also:
Featured Image: YouTube (MBCentertainment) & Netflix
---
A new virus has been identified in China, and it's infected 35 people. Would it be the next COVID-19? Watch this and you'd know: