Depending on which country you're from, answering President Volodymyr Zelenskyy's call for international volunteerism on Ukrainian war efforts, is either not recommended but implicitly allowed or an outright crime.
For Singapore, the Ministry of Home Affairs (MHA) said that it was okay for Singaporeans to help Ukraine through legal channels such as donating to legitimate organisations or raising funds for humanitarian aid.
However, committing acts that either attempt to wage or abet a country that Singapore isn't at war with, is legally deemed as an offence/crime.
South Korea is of the same mind.
Ken Rhee: It's a Crime to Not Help
For Mr Ken Rhee, a former South Korean Navy Seal turned YouTuber, he risked his own pristine military record to sign up and fight for Ukraine, claiming that it would be a "crime" to not use his skills to offer assistance.
The ex-special warfare officer had signed up at the Ukrainian Embassy in Seoul the moment the Ukrainian President called for international volunteers to fight on the frontlines in early March.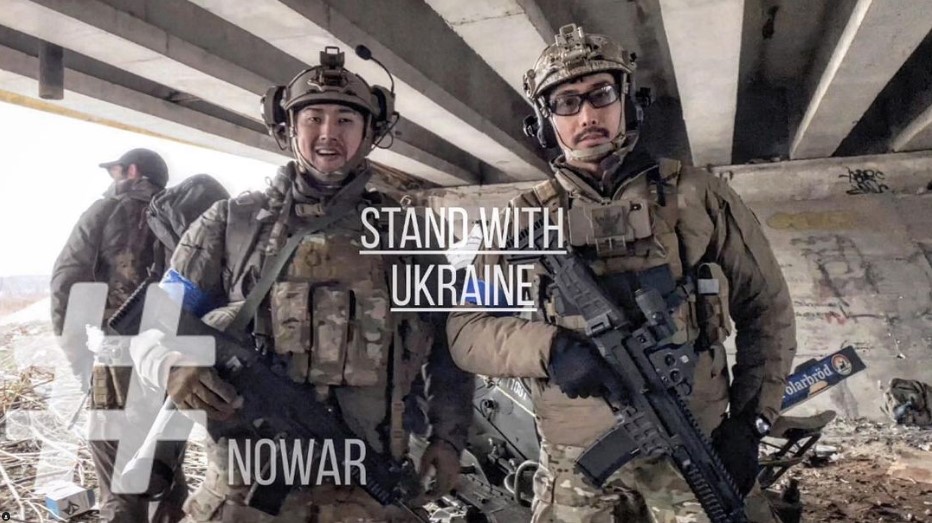 Shortly thereafter, Seoul banned its citizens from travelling to Ukraine, but as the headline will tell you, Mr Rhee still went to the warzone anyway, laws be damned.
What a rebel.
When speaking to AFP reporters, he stated that he had no regrets for his actions.
Much of his experience in Ukraine has been documented on his YouTube channel and Instagram account, the former of which has 700,000 subscribers.
He analogises his situation to a sign that warns 'No Swimming' while he watches someone drown.
"It's a crime not to help. That's how I see it," Mr Rhee said.
Unlike a 19-year-old Briton who was only armed with his bravado of humanitarian rhetoric but no military or medical experience whatsoever when decided to help Ukraine on the ground, like a Gryffindor that is foolish in their bravery, Mr Rhee is the complete opposite.
He was born in South Korea but raised in the United States. His alma mater was Virginia Military Institute and he had plans to join the US Navy Seal, though his patriotic father convinced him to return to his homeland to enlist instead.
Mr Rhee served for seven years, going through both US and Korea Seal training, participating in several campaigns in Somalia and Iraq before he retired to set up a defence consultancy.
Later on, he rose to fame as a trainer on the popular YouTube series called Fake Men.
---
Advertisements
---
Join our Telegram channel for more entertaining and informative articles at https://t.me/goodyfeedsg or download the Goody Feed app here: https://goodyfeed.com/app/
His Time in Ukraine
Given Mr Rhee's prior military experience and subsequent career, it can be said that he's a grown adult with the autonomy to make his own decision, with the complete knowledge of what was at stake and what he was at risk to lose.
His convictions were only reaffirmed on the first day he reached the frontlines in Irpin.
He described the place as "the Wild West" and "chaos", as he witnessed Russia's war crime first-hand.
He recounted seeing a civilian getting shot as he was driving, the bullet going through his vehicle's windshield before the man died right in front of his team's eyes.
"It was like: there's my proof. There's definitely war crimes going on. It reminded me and my teammates what we were doing and why we were there," Mr Rhee said.
Owing to his military training, Mr Rhee was told to make his own team, so he gathered other volunteers with combat experience and established a multi-national special operations group.
---
Advertisements
---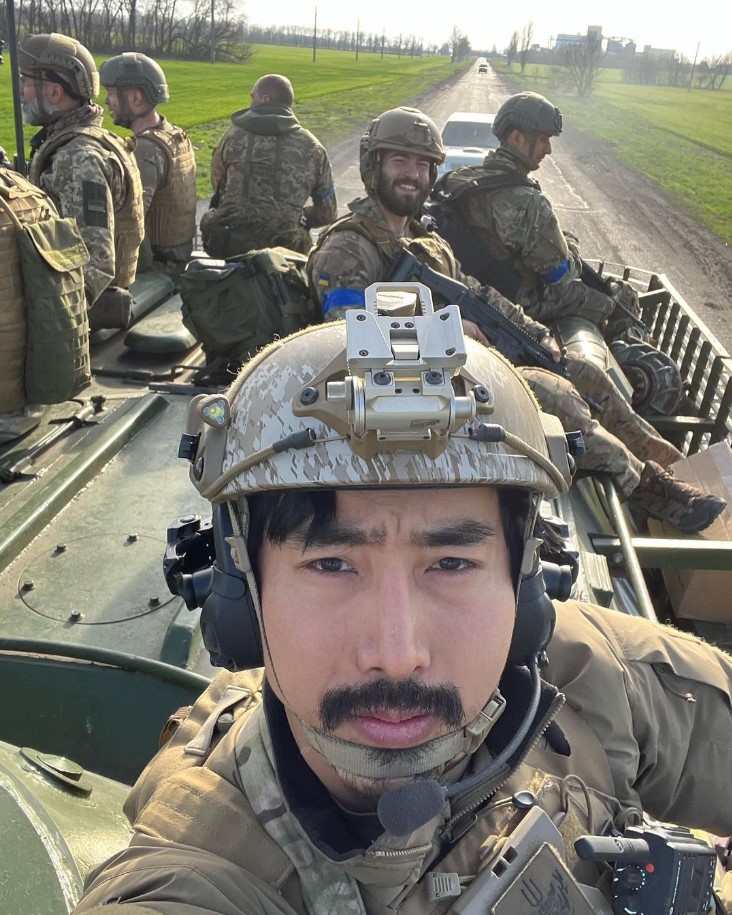 There's nothing that sheds more light on the outpour of support from different countries in this crisis until you're physically there yourself.
Mr Rhee talked about how he was eating Canadian MREs (rations), armed with a gun from Czech Republic, plus a Javelin Missile from the US and a rocket from Germany,
He proceeded to voice his disappointment when he realised none of the equipment was from South Korea. He had attempted to take his Korean-made night vision goggles with him too, but he wasn't given the Korean government export permission.
While Seoul has given non-lethal aid to Kyiv, Mr Rhee is of the opinion that they could have done more.
After all, he has intimate knowledge of South Korea's state-of-the-art weaponry, which could have been provided to Ukraine to help their cause.
---
Advertisements
---
His stint in Ukraine eventually came to an end when he was injured in a fall as he was leading a special operations patrol there.
He doesn't know the fate of all his teammates, but he knows that many of his friends have died.
"I don't want my friends' sacrifices to be forgotten," he said, before adding that he intends to write a book, or a screenplay, about his team's experience.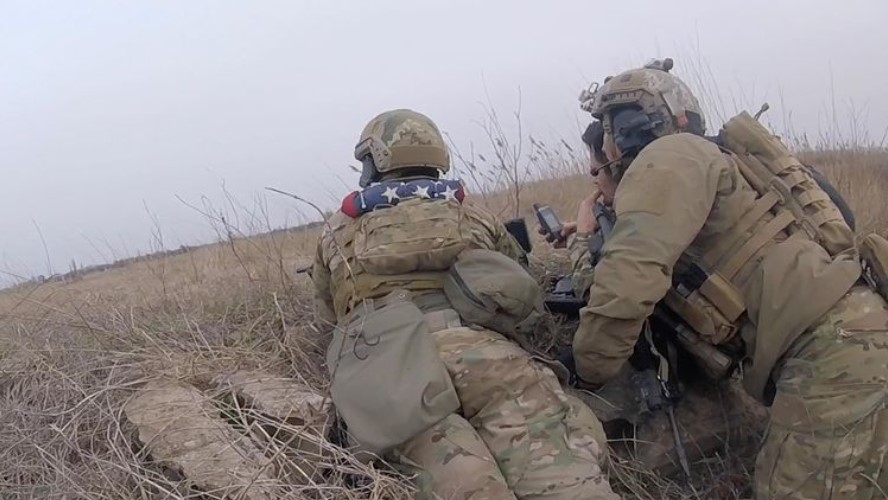 The Backlash From South Korea
Perhaps if Mr Rhee wasn't a celebrity YouTuber, his stunt wouldn't have garnered as much attention.
But he is a public figure, so his actions were met with instant backlash in South Korea, where the people started criticising him for breaking the law.
---
Advertisements
---
A law, which he views as a "traffic violation" at most, and that's really telling of how little he thinks of it.
The naysayers condemned his actions as criminally irresponsible and claimed that the footage he uploaded onto his social media accounts were evidence of his showboating.
The 38-year-old ex-soldier tries not to let the criticism get to him, firm in knowledge that he knows who's wrong and who's right in the Russo-Ukrainian War.
When he landed on South Korean soil again, he was greeted at the airport by 15 police officers.
Not the type of welcome mat one would ever want or expect.
---
Advertisements
---
Nonetheless, the post-war greeting at the Seoul airport is an obvious indicator that he has official repercussions that he needs to answer for.
Although a law has been broken, Mr Rhee remains "quietly optimistic" that South Korea's new conservative government will spare him from any jail time.
As of right now, Mr Rhee is prohibited from leaving the country until his case is resolved, and is receiving treatment for his injuries in the meantime.
He hopes that he can fight alongside his comrades again, for a cause that they all believe in.
The joke—which is frankly a terrifying one to consider—that people left in the frontline was: "See you in Taiwan."
---
Advertisements
---
The entire "One China" rhetoric is not something that should be said in jest.
However, there are no conniptions that he's referring to the possibility of Beijing following Moscow's example of invading a neighbouring democracy while running on historic claims over the given land.
Should that ever arise, it's highly likely that Mr Rhee will pick up his weapon again and march.
Read Also:
Featured Image: Instagram (@rokseal)
---
OTRO is closing, and this time, it's confirmed. Here's what you need to know:
---
Advertisements
---