---
Advertisements
---
An avid fan of Lay's BBQ chips and old-school KFC chicken pieces?
Well, consider your innate wish granted.
According to Facebook page Singapore Atrium Sale, someone has spotted an absolute delicacy at KFC @Jewel Changi Airport:
Wholesome Lay's crusted BBQ chicken.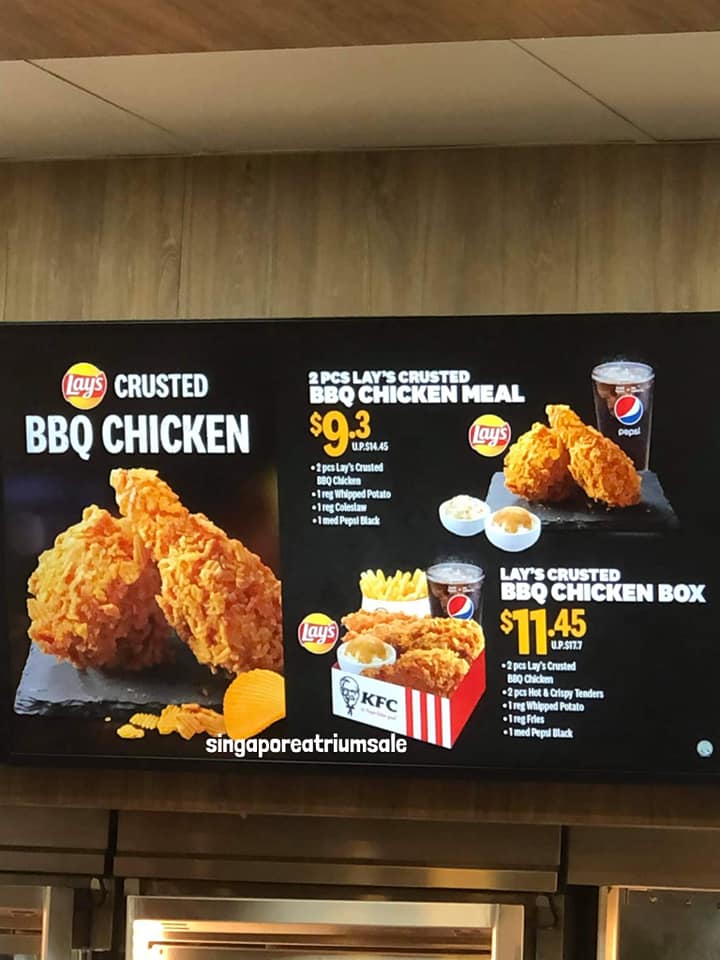 And the best part?
The KFC outlet at Jewel Changi Airport isn't the only one retailing it.
Lay's Crusted BBQ Chicken Allegedly Spotted in Several KFC Outlets in S'pore
KFC may have yet to publicise its newest member of the family…
But it seems that an eager-eyed fan has caught wind of it.
For the record, the item is not (yet) available on KFC's website.
According to the Facebook post, the chicken 'tastes like the Lay's bbq potatoes chip – the black bag one and there are potatoes chips crumbs on it'.
Lest you're unaware, this is what he or she is referring to.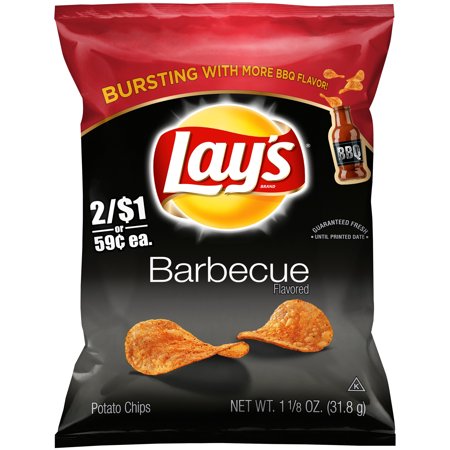 And here's a close-up version of what the new addition looks like: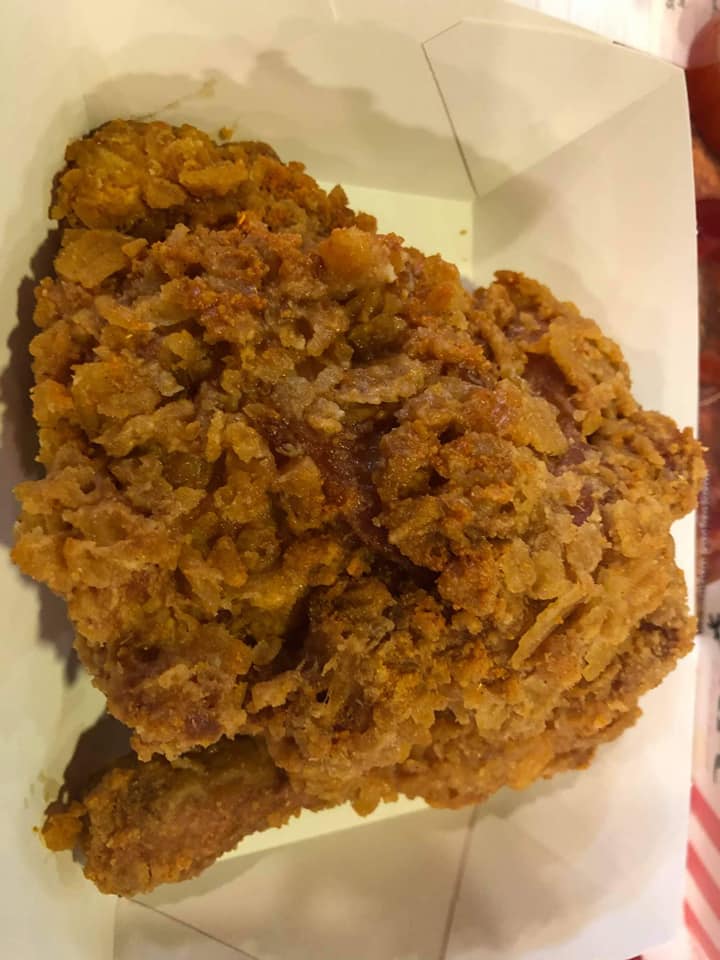 It's Now Out In At Least 1 Other Outlet As Well
Apparently, the new flavour might be out in other outlets, too.
In the comments section of the post, a Netizen revealed that he saw the menu item at PLQ Mall (Paya Lebar Quarter).

However, another purportedly did not see it at the Jurong Point outlet.

As such, it's possible that KFC Singapore is slowly rolling out the new flavour across the nation, rather than releasing it in every outlet at the same time.
Alternatively, it could also be a limited edition release in particular outlets only, but we highly doubt that.
---
Advertisements
---
Meanwhile, over on its Facebook page, KFC has made no mention of its latest treat to hit stores.
Instead, the fast-food giant simply announced four days ago that the KFC Grilled chicken is now back in stores.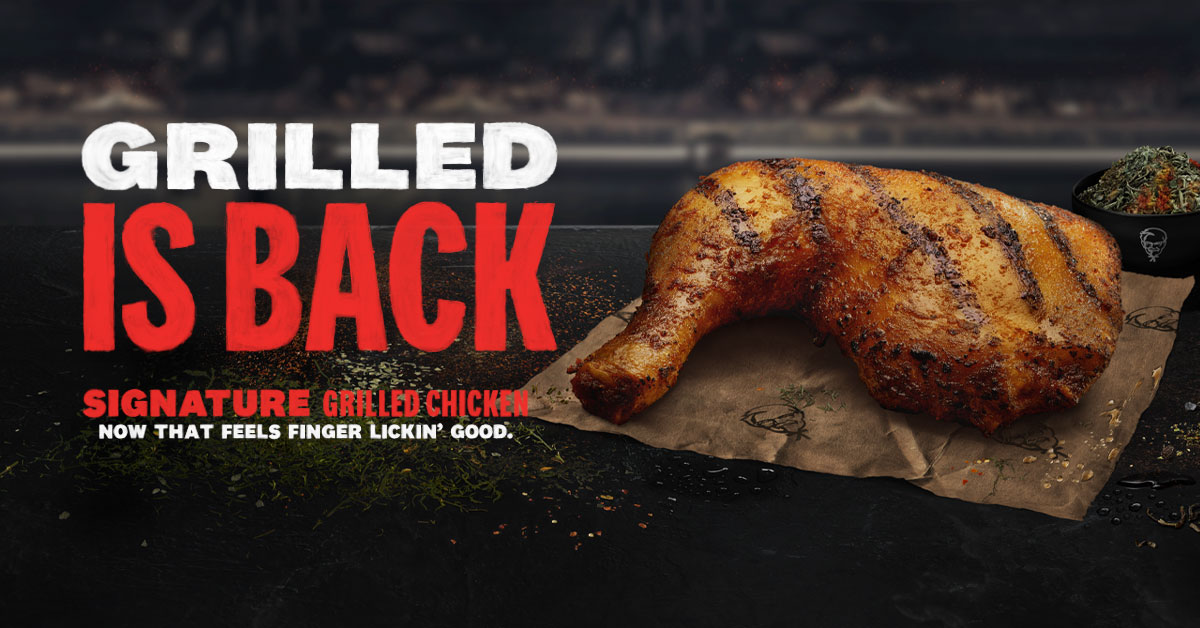 Not The First Instance
Though unprecedented in this nation, KFC's Lays-inspired chicken rendition is not an alien concept to the Canadians.
According to various reports, KFC Canada has introduced chicken tenders crusted with Lay's Bar-B-Q potato chips before.
---
Advertisements
---
The menu item was offered for a limited time only.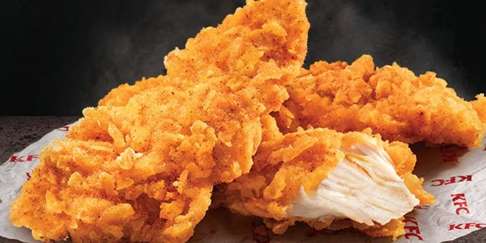 Hold Your Horses
There's no need to rush over to Changi Airport KFC or PLQ yet, because this is not yet verified.
We've contacted KFC for more info, so you should probably download our app for the latest updates.
Alternatively, you can also check KFC's Facebook page for further updates.
---
Advertisements
---
Considering how promising the mixture is, it's only a matter of time before KFC Singapore unveils it to the nation with aplomb and pride.
And rightfully so too.