---
Advertisements

---
Imagine all of our collective shock when we learnt of KFC's newest revelation:
Chicken freaking popsicles.
Granted, it doesn't sound like the healthiest combination of all time. The visual imagery isn't exactly much to look at either.
But is it worth a try?
Being the curious foody folks we undeniably are, we simply had to test the popsicles for ourselves.
And let's just say that the results are pretty… interesting.
KFC's Chicken Popsicles Review
We ordered our fair share through food delivery company FoodPanda, and it arrived pretty promptly. After going through the mandatory "ooh" and "ahh" fangasms and subsequent photo-taking sessions, we finally set about eating the somewhat small renditions.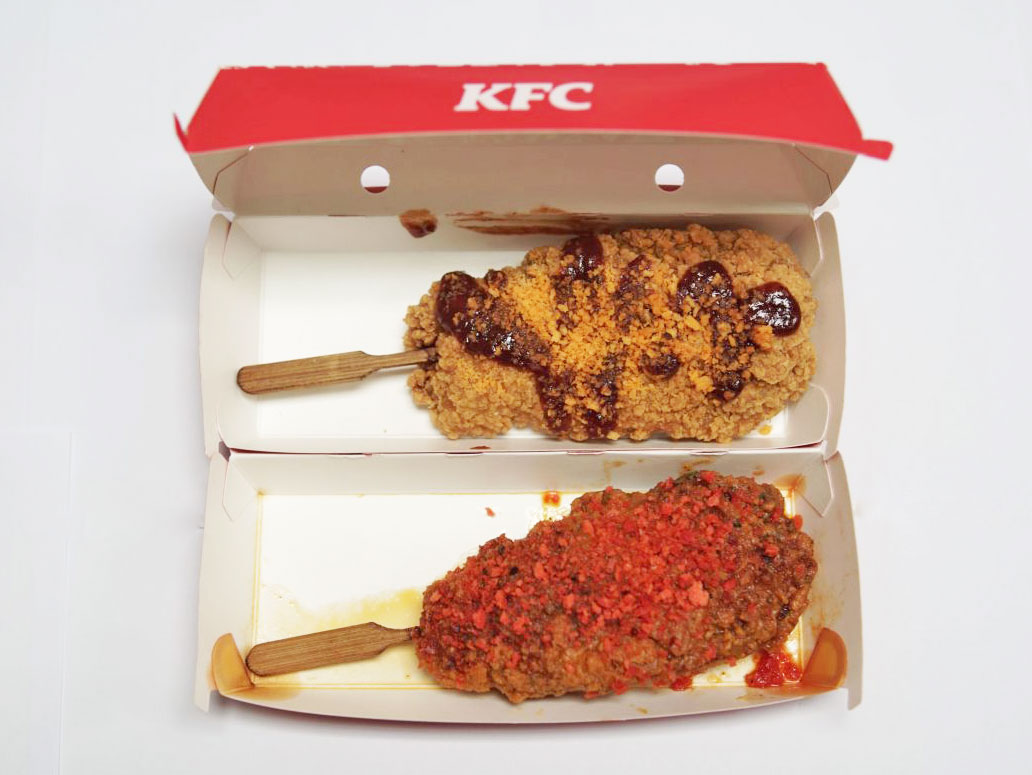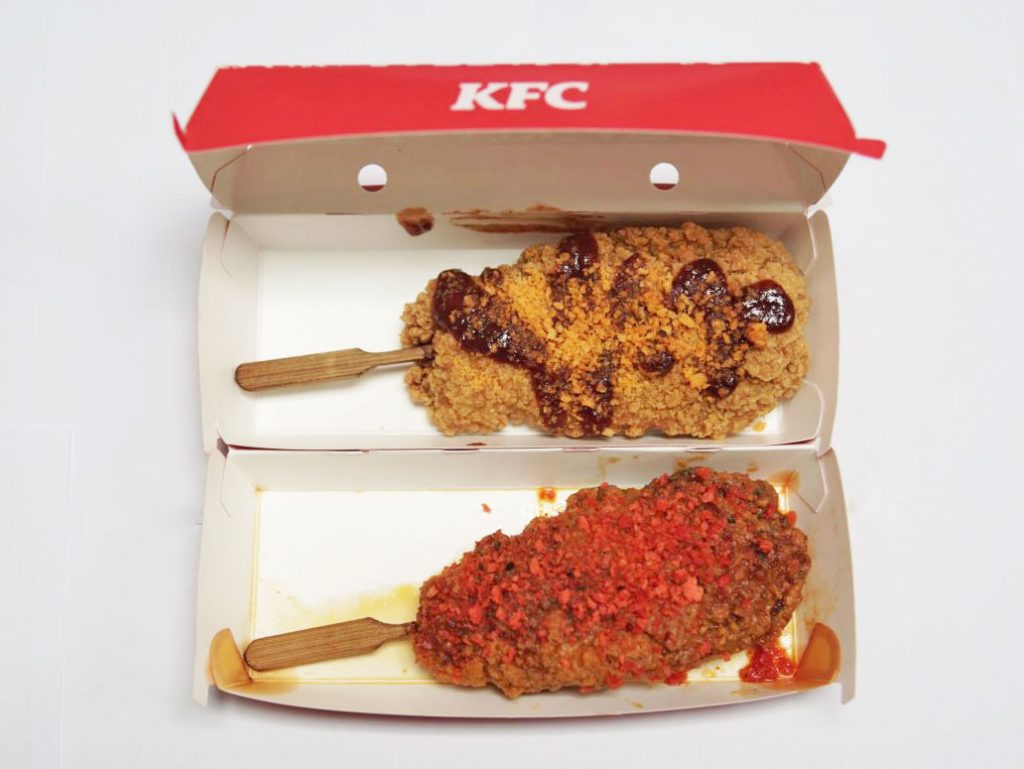 At first glance, the popsicle could easily pass for a Magnum. Except, of course, that it's packed with meat instead of sugar.
Admittedly, the Mala popsicle isn't much to look at. Pretty much a chunk of fried chicken meat sprinkled with a hefty amount of red 'dust', its aesthetic value has clearly been shelved aside for impending flavour.
When my colleague lifted it up, the back of the chicken seemed to be drenched in chilli oil. A sight that can make one's knees tremble in fear or excitement.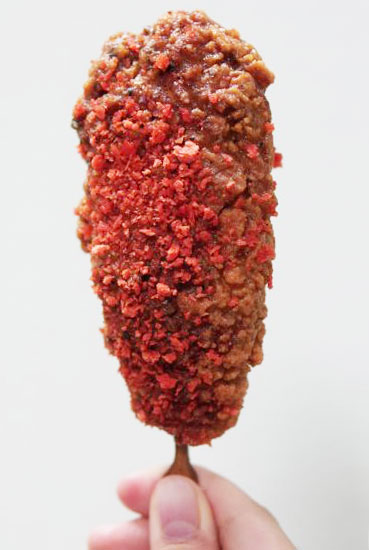 The BBQ cheese popsicle, however, is slightly more appetising in the sense that it has wholesome BBQ sauce and cheese gracing the cover. But even then, we wouldn't exactly call it KFC's most aesthetic product item to date.
---
Advertisements

---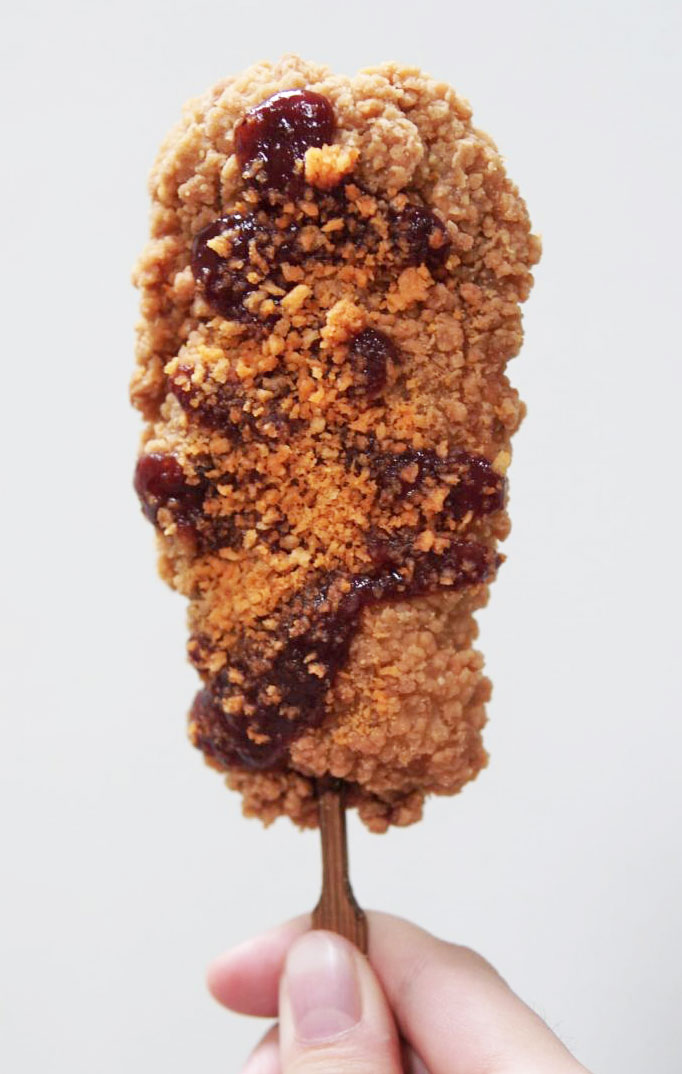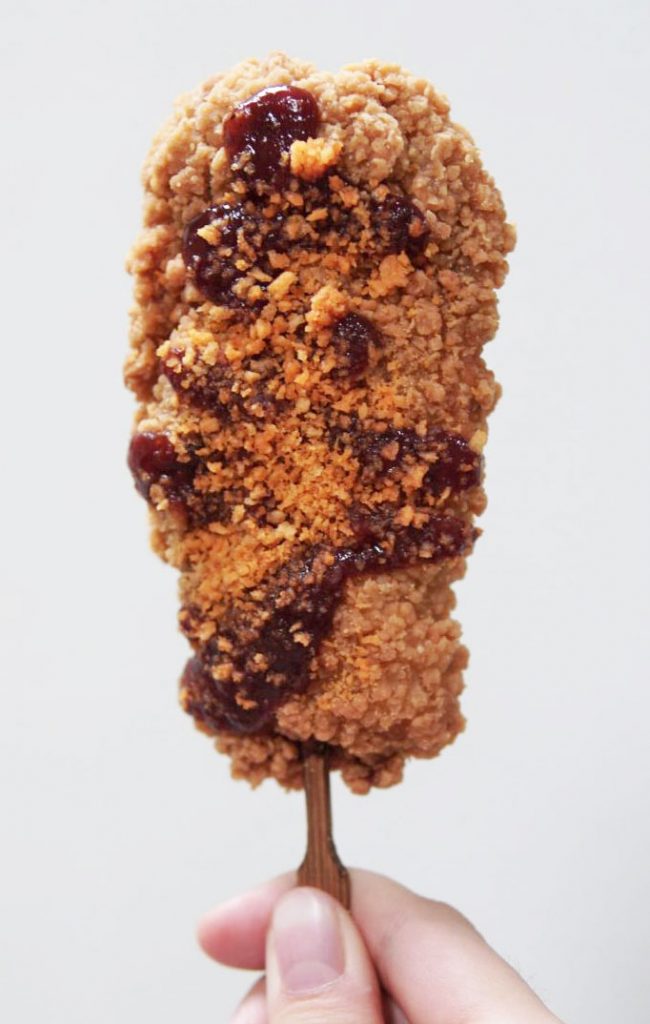 But hey, you know what they say; don't judge a book by its cover. Or in this case, a rather meaty popsicle.
Taste Test
We were a little hesitant after witnessing the popsicles' beauty first-hand, but we ultimately took the plunge.
And what can I say; they're not that bad at all!
Though the popsicles attracted relatively mixed reviews around the office, I personally felt that the innovative items proffered a wholesome new experience.
The Mala popsicle, for one, does exactly as its name implies: inculcate the popular taste of mala into KFC's famous fried chicken.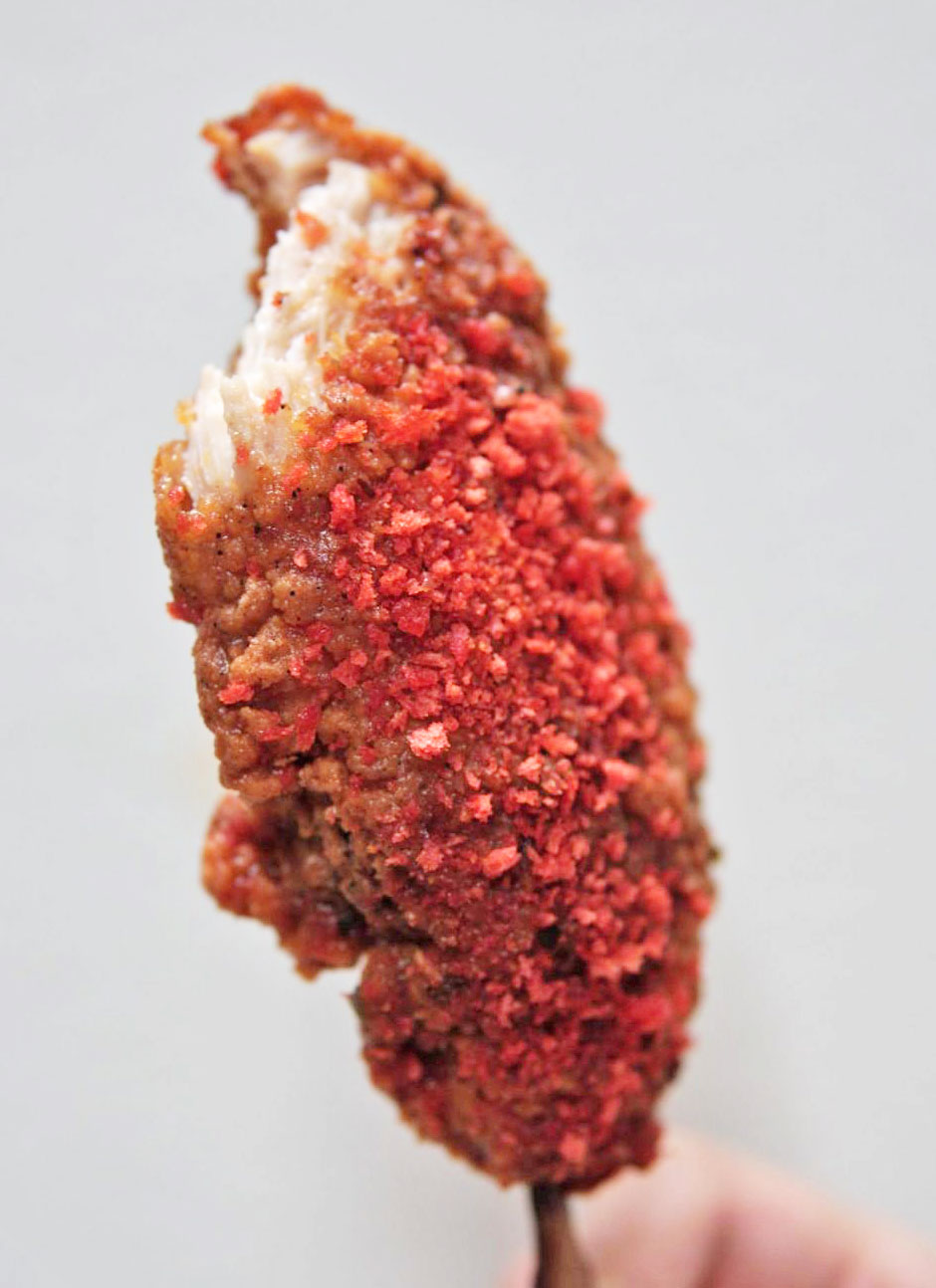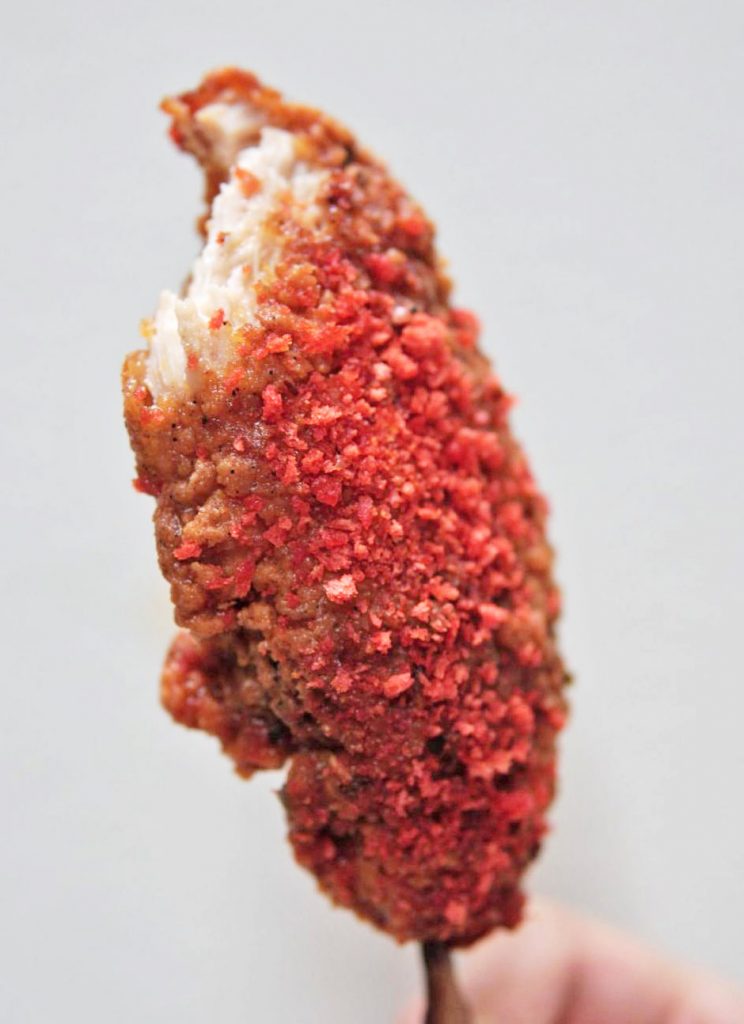 Meaty, oily and tongue-numbing at the same time, it's probably not a diet's best friend, but it would suffice for those days when you're just craving for a little 'action' in the spice department.
A colleague has also brought up how the initial taste resembles that of fan favourite Twisties, though the subsequent aftertaste may leave spice-intolerant personnel relatively vulnerable.
Meanwhile, the BBQ cheese popsicle is a rather interesting take.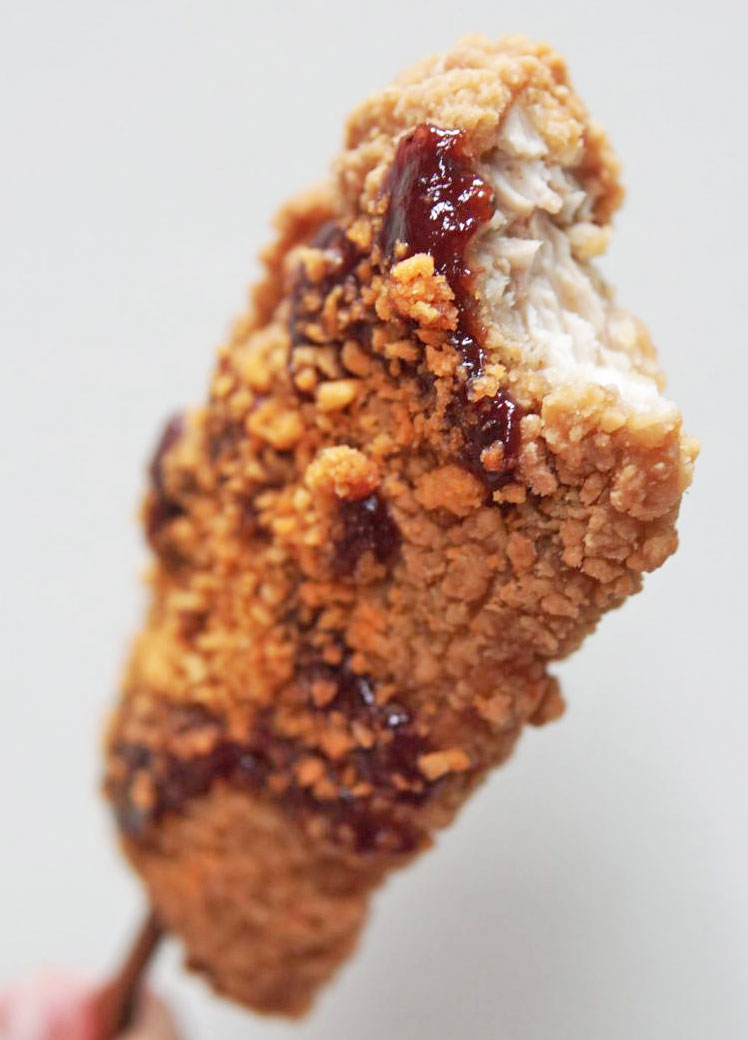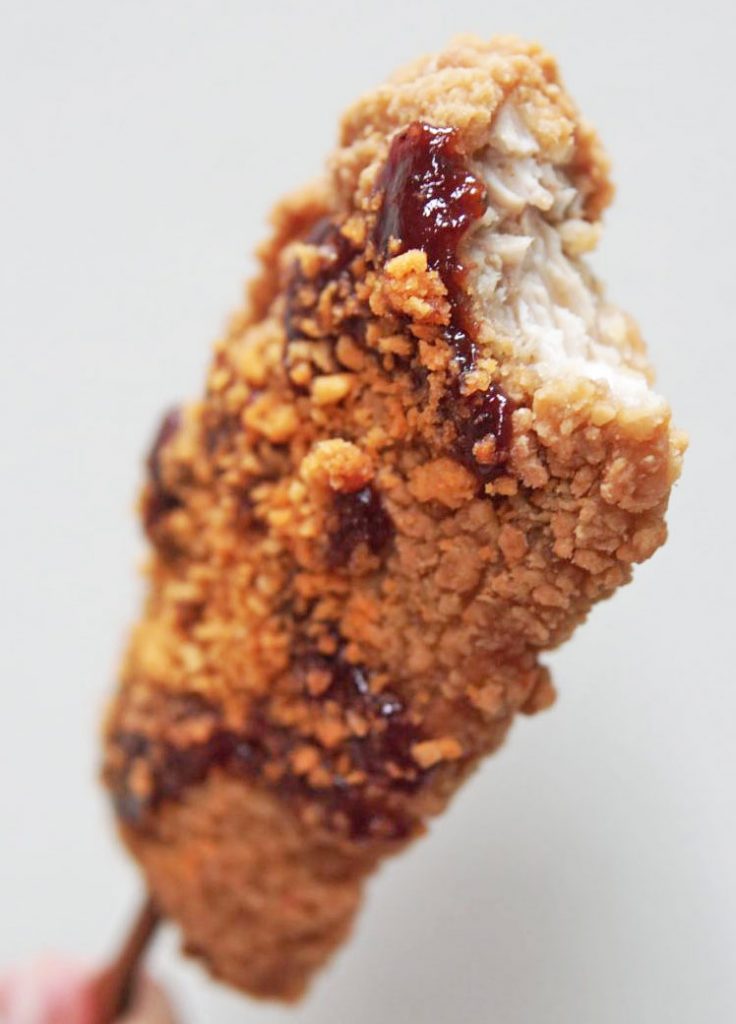 Of its trio of flavours, meaning BBQ sauce, cheese and of course meat, none really overshadows or overwhelms any other.
As such, what we get is a complementary experience that's equally BBQ, equally cheesy and equally meaty. It also comes across as a more pleasant experience due to its distinct lack of 'stomach firers' (I'm looking at you Mala popsicle), so if you're more of a sweet than a spicy person, this may just be your thing.
---
Advertisements

---
All in all? I would probably give both popsicles around 6-7 upon 10. A case can also be made for a return 'trip', but that's probably only if the fast-food market remains stagnant.
Popsicles
As its name suggests, the KFC Popsicle is a large piece of fried chicken hooked on a skewer.
Or as KFC puts it: the "piping hot snacking treat" is made up of "a whole white meat cutlet marinated and fried to perfection before being drizzled with sauce and topped with crumbs for additional crunch and flavour."
It's designed to be "eaten on the go".
For the BBQ Cheese flavour, the chicken is drizzled with a "smoky and tangy" barbecue sauce and topped with crunchy cheese crumbs.
And for the Mala flavour, the fried chicken is draped in a spicy mala sauce and "hot mala crumbs".
---
Advertisements

---
An ala carte popsicle costs S$2.95, with a set meal costing S$5.
It was released on 12 May 2021 for dine-in, takeaway and delivery.
Featured Image: Goody Feed

Here's why a 4-day workweek might finally really be possible in Singapore soon:
Read Also: