If you didn't already know, we at Goody Feed love cats. Actually, scratch that: everyone on the Internet loves cats.
And you should too.
Needless to say, we don't really want anything bad happening to our domestic and community cats.
But if something DOES happen, you can count on the community to help.
Kitten Falls From HDB
Cat's love to go on adventures, so we need to be mindful of their surroundings too.
A four-month-old cat had apparently fallen from one of the units of a Jurong West HDB Flat
Though if you're wondering if the cat is alive then yes, thankfully it is.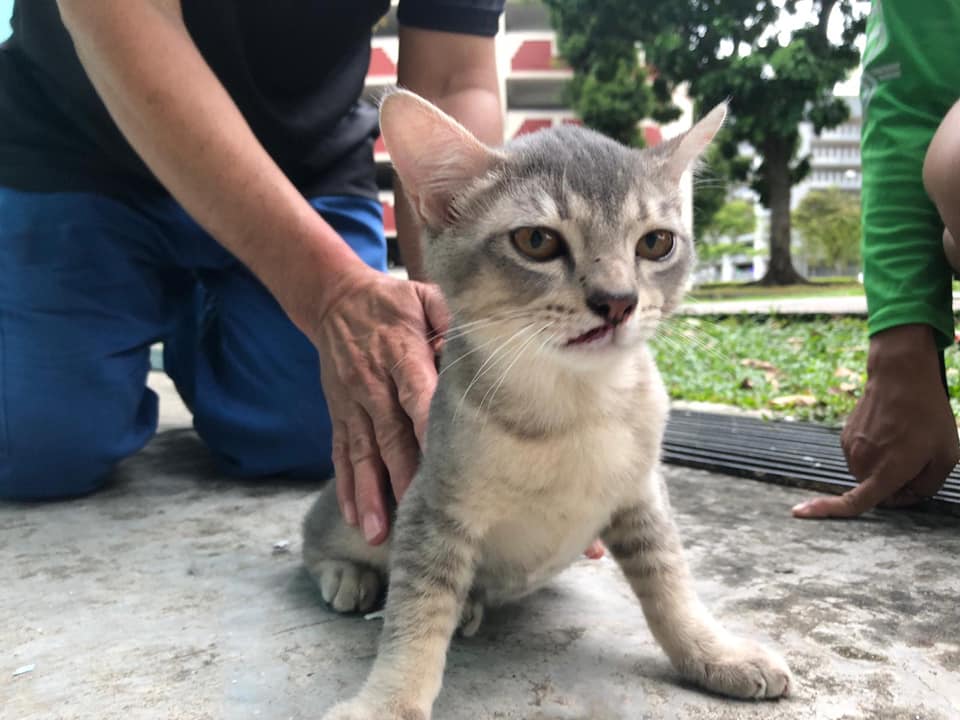 One of the rescuers, Ms Zen Shaneez, took to Facebook on 27 October to talk about the incident.
According to her, the fall happened on 26 October.
Ms Zen suspected that it was from a lower-level unit.
While the kitten had no fractures, it sprained its back, had internal bleeding, a swollen bladder and broken fang.
A later X-ray would also reveal that the cat had swallowed the broken fang.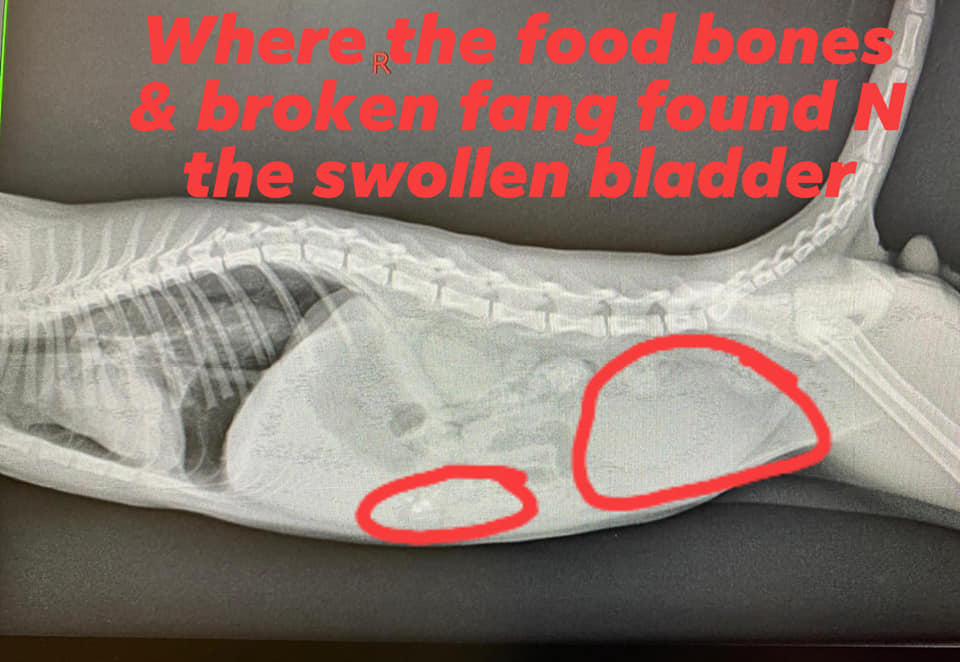 ---
Advertisements
---
Cat's need around three years to fully develop and this one is already so beat up at four months.
Help From The Community
Remember when I said the community would band together for cats?
Then this next part will leave you feline pretty good.
Ms Zen stated that a GrabFood rider stopped by and placed the kitten in a cardboard box. Along with a friend, they got the kitten over to a vet.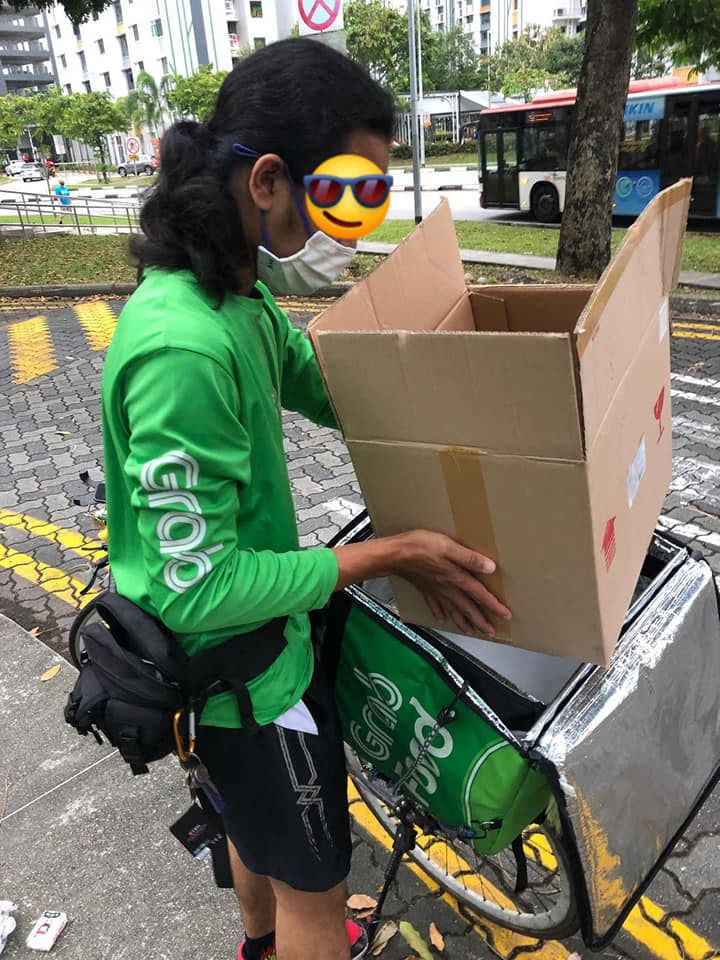 Another passerby saw, an adopter who Ms Zen knew, also saw the kitten and contacted her about it.
---
Advertisements
---
In the end, the total medical bill for the cat was S$227, not including any future costs.
Within the same post, she left a bank account so that people could donate.
The community combined their cat-loving powers and came through, really hard.

Ms Zenmanaged to raise S$377 and is going to use the additional cash for an X-ray next week.
---
Advertisements
---
She has since closed the donation appeal.
Latest Update 
As of 28 October, it was noted that the feline's bladder had to be expressed since it couldn't pee on its own.
The good news? There's no blood in the pee!
However, he is unable to open up mouth and jaw due to the pain and has to be syringe-fed, much like a newborn kitten.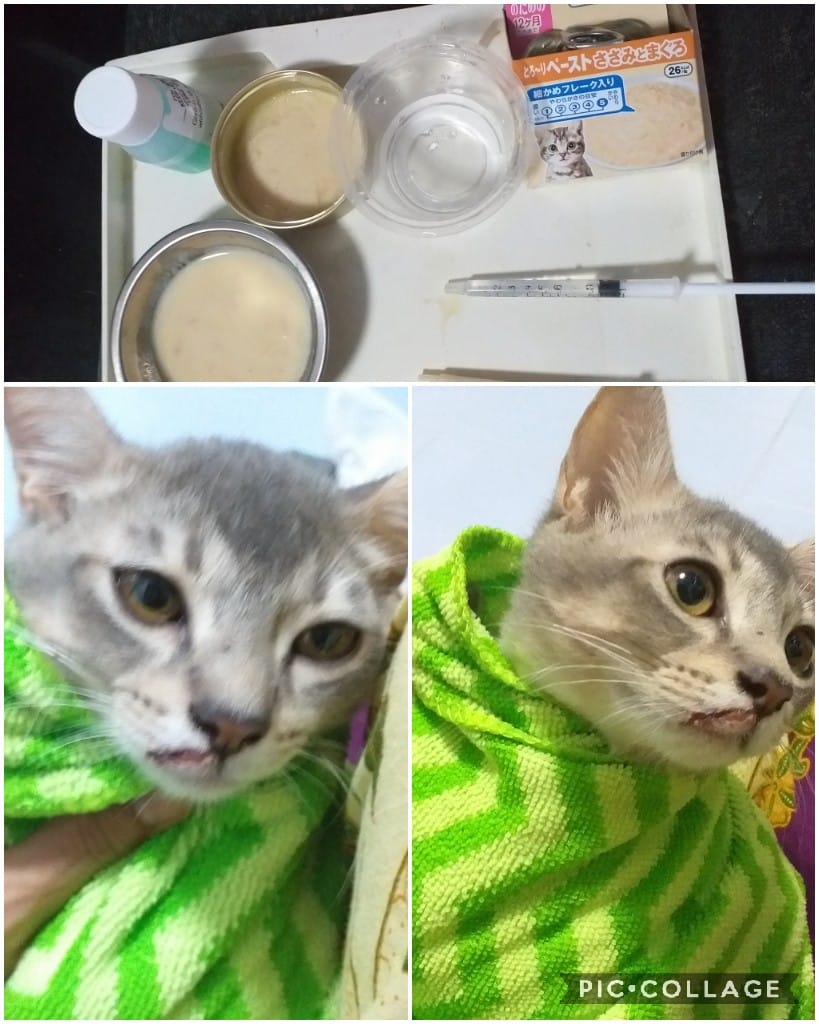 ---
Advertisements
---
The kitten also needs to be wrapped so he won't struggle and hurt his spine further.
Ms Zen also says that owners should cat-proof their homes to prevent scenarios like this.
Recover well, feline friend.
Bad Week For Cats
The week hasn't been kind to cats.
Recently, on 27 October, a cat owner had apparently lost her job and was struggling to take care of her 40 cats.
---
Advertisements
---
But it's not all bad; there were some goody cat stories, too.
Like the time where a GrabFood rider was spotted feeding some cats by the roadside.
He apparently does this for any strays he sees before continuing his job.
Like writing? Goody Feed is looking for writers! Click here for more info!