Speak of Caocao and Caocao will appear—
Oh wait, this is about Lee Jinglei, and she has struck back at Wang Leehom with a thunderous rage, true to her name.
It seems like the dramatic saga that started with an explosive divorce announcement in Nov 2021 won't go away silently in 2022.
At this point, the number of plot twists can rival the popular Taiwan 787-episode television series called Love that ran from 2008 to 2011 in Singapore.
Except, you know, this is less about falling off stairs and miscarrying, and more to do with messy divorces, lawyer letters, and fraudulent spending to whirl up a storm on social media.
If you aren't fully caught up to the entire Wang Leehom and Lee Jinglei saga yet, you can take a few minutes to watch the summary:
Visitations, Balloons, and Mysterious Men
After the unsuccessful visit to see his children on 12 January, images of Wang Leehom leaving the children's gifts at the doorstep quickly surfaced on Weibo.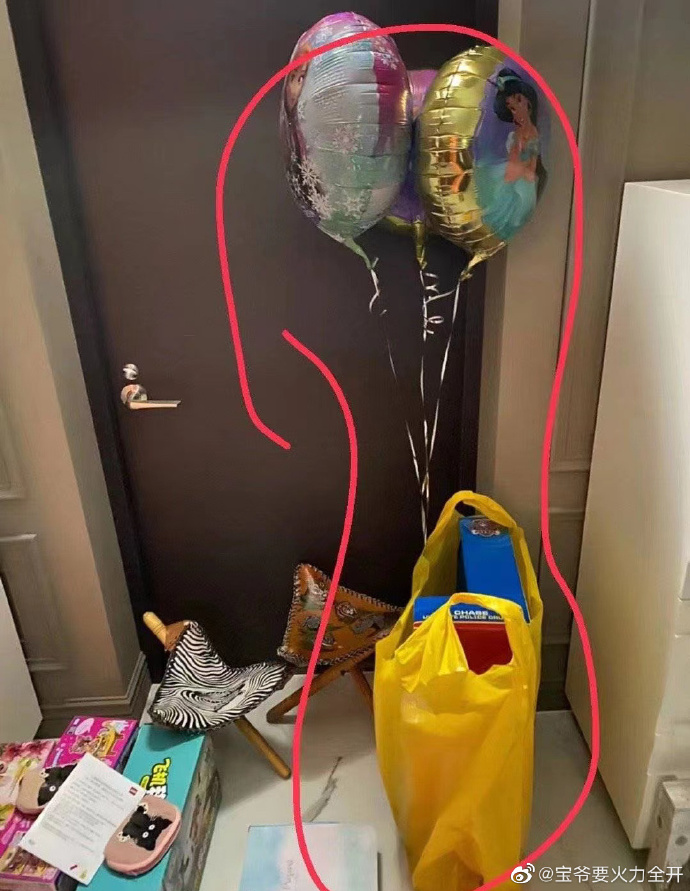 Naturally, these images were accompanied by the comments of sympathetic commenters, who painted Wang Leehom as a loving father who wanted to surprise his children but failed to meet them in the end.
From Lee Jinglei's side of the story, however, this visit was more of a shock than a surprise, since Wang Leehom had tried to force his way in with the three men he brought with him, despite her protests that he should come alone to visit the children.
Quoting from Lee Jinglei's long letter, she said: "I clearly rejected it, and told you, I am one woman with three children at home, while you are bringing two men; I will feel like my safety is being threatened. I hope that we can temporarily put aside our feelings and prioritise our children. Today, we are doing this for our children, purely being the children's father and mother, to get along with the children. In the end, you ignored my opposition, forcibly bringing the two men to press on the doorbell without obtaining my agreement.
"…. I also said that the house only had me and the three children, and one maid, and your actions are making me very scared. You remained resolute about having the two men stay. Afterwards, I went to look at the surveillance footage and realised, apart from the two men you said you brought, there was another unknown and unfamiliar man (your workers even specifically gestured to him to stand further away!)"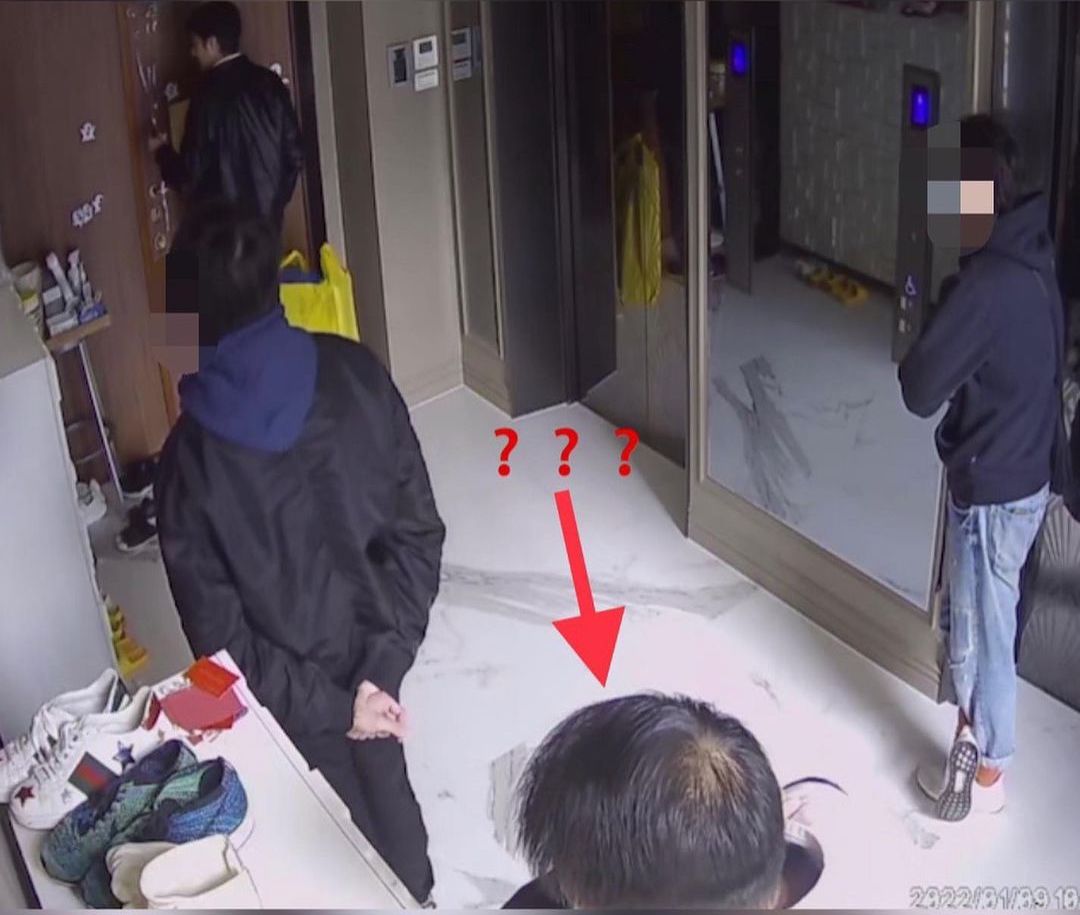 Afterwards, in Lee Jinglei's Weibo post on 13 Jan, she mocked the picture of the gifts circulating online, stating that those balloons proved nothing and they were incidentally blocking the surveillance cameras that Wang Leehom wanted her to turn off.
She further asserts that this post was planned by him, because only he would have access to that photo from such a close-up angle.
Lee Exposing Wang for Buying Social Media Likes
After the assertion that Wang Leehom had lied about the number of men he brought, Lee Jinglei proceeds to upload a string of invoices from a company called Xidong Music, which lists out how Wang Leehom had bought social media likes.
---
Advertisements
---

Upon cross-referencing the implied posts with the factual numbers stated in the payment slips, the closeness of the "target numbers" prove that Wang Leehom has previously bought social media likes.
The purchase of 40,000 likes and 400 comments specifically refers to his US vaccination Instagram post, and the subsequent purchase of 20,000 likes and 200 comments was for the poem he wrote to his father.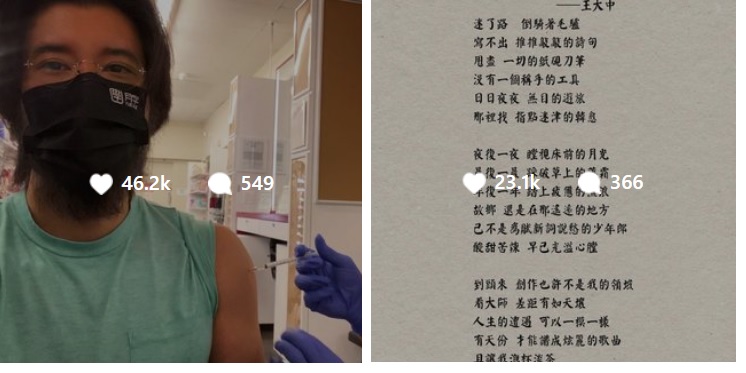 Undeniably, the similarities in the numbers speak for themselves.
Furthermore, according to iNews, Alexander Lee Hom Wang became the newly appointed Executive Director of the company Xidong Music (Shanghai) Co., Ltd on 13 May 2020.
Subsequently on 27 September 2020, Alexander Lee Hom Wang became the sole shareholder and representative of the company.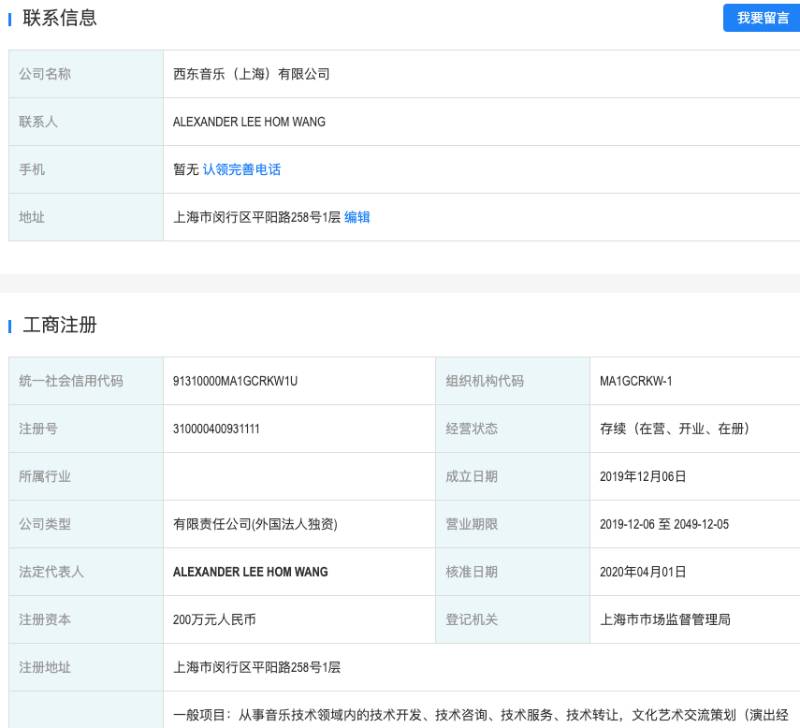 Join our Telegram channel for more entertaining and informative articles at https://t.me/goodyfeedsg or download the Goody Feed app here: https://goodyfeed.com/app/
Issues in the Technical Details
Although it's apparent that Wang Leehom is guilty of buying social media likes, such practices are common, especially in the entertainment circles of China and Taiwan.
---
Advertisements
---
Some sharp-eyed netizens, including Taiwanese Host Chen Yee, were quick to point out these pieces of evidence came from June to September 2021, which was before the entire divorce scandal started.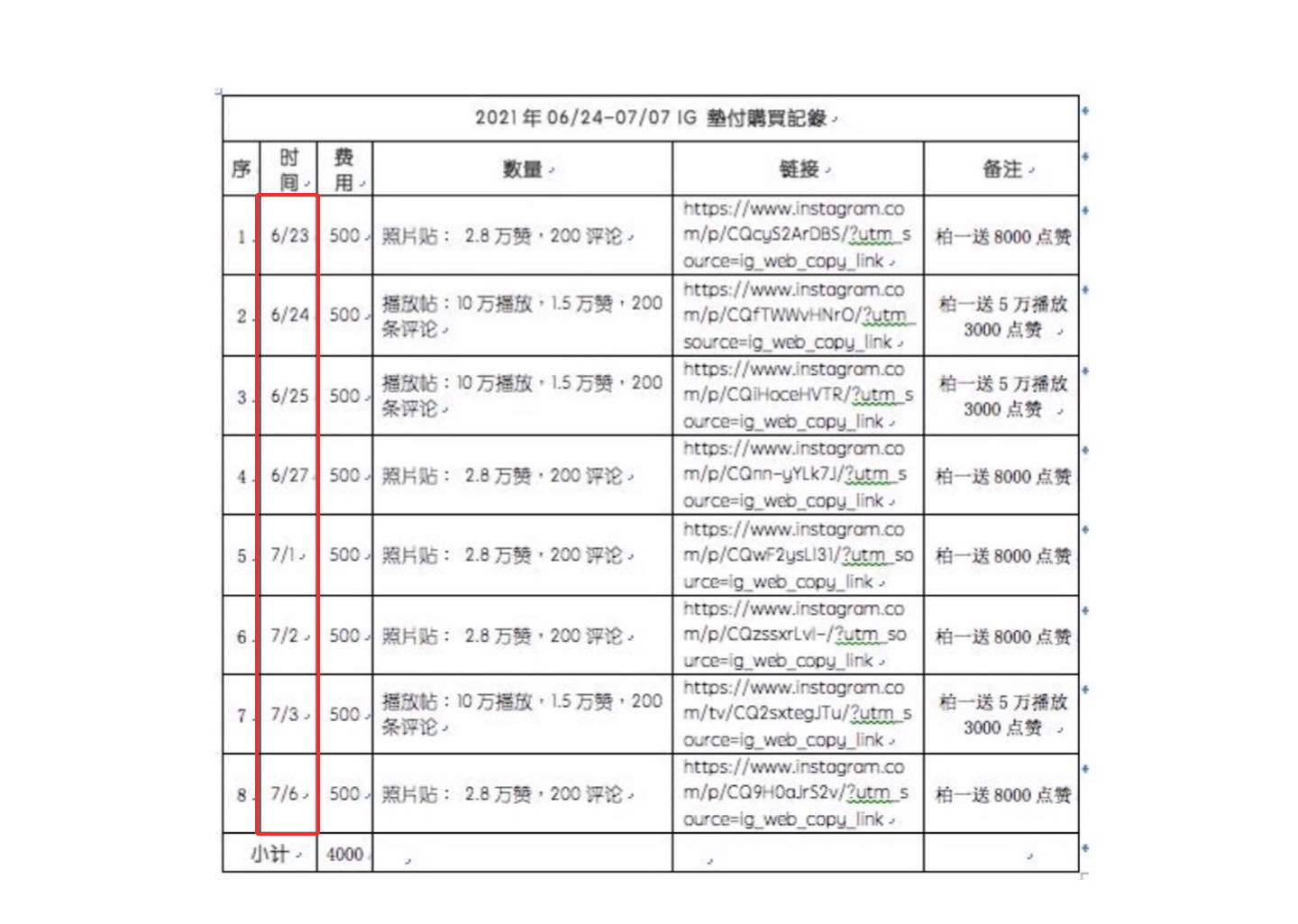 If Lee Jinglei wants to appear more credible, she will  have to show more recent invoices instead to prove that Wang Leehom had been intentionally adding to the billow of the rumours.
On the other hand, other more tech-savvy netizens have taken the liberty of tracking down the IP addresses of the Wang Leehom backers, joking as they pointed out:
"It is really amazing! Not long after Leilei posts in the middle of the night, the Portuguese, Americans, and Romanians have all stepped forward to speak up. Does Leehom have a lot of foreign friends? Or is he too miserly and can't bear to spend a little more money to find a better company to lead the wind direction?"
Certainly, there aren't any new pieces of evidence to prove his recent purchases, considering how the couple have already fallen apart and have separate living residences, but once is a happenstance, twice is a coincidence, thrice is a pattern.
---
Advertisements
---
A leopard never changes its spots; using the same tactics is like a light carriage going down a familiar road.
Response to the Lawyer's Letter
Even with Lee Jinglei's ruthless comebacks, Wang Leehom is unwilling to simply back down.
Later on 13 Jan, Wang's agency published a lawyer's letter in English and Chinese.
Thanks for doing the translation, it's much appreciated.
In the letter, the law firm advises that "under no circumstances, should [Wang Leehom] be alone with his ex-wife Jinglei Lee, without an adult approved by us, his counsel. She has turned their divorce into a false, fabricated, and malicious smear campaign, that is endangering not only our client, but also their children. All he is focused on now, is trying to be with his three children, without interference."
---
Advertisements
---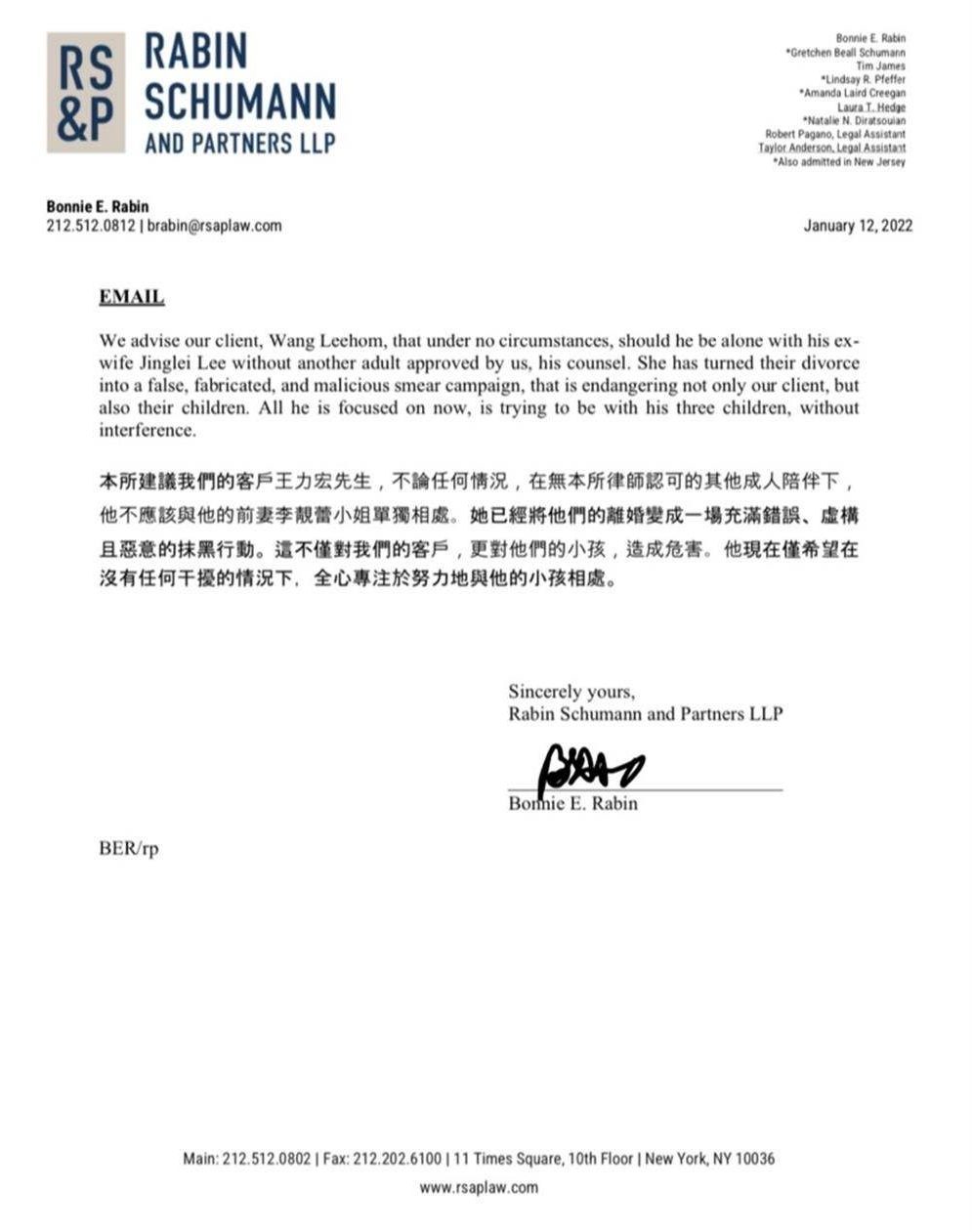 Lee Jinglei fired back with their divorce agreement, which states the following clauses:
Wang Leehom is not allowed to enter the residence on his own without Lee Jinglei's consent outside of the agreed visitation hours.
All other visitors require prior mutual consent from both parties before they are allowed to visit.
The ex-wife then stresses once more in her Weibo post that she had explicitly told Wang Leehom in their text conversations that she never approved of his workers coming along with him, to say nothing of the third mysterious person that he had deliberately hidden.
She reiterates that Wang Leehom had disregarded the fact that she had felt threatened and concerned about the safety of herself and the children, who had been startled into tears when he tried to force his way into the residence.
Lee Jinglei then asks: "May I ask if this 'law firm' has received money to write this letter without knowing the objective facts of what happened…"
At the end of her Instagram post, Lee Jinglei offers a solemn plea:
---
Advertisements
---
"A lifetime is still very long, what I only want is for you to be a normal ex-husband and the children's father, and let us live out our days with healthy bodies and hearts."
I hate to say this, but I feel like this won't be the last we will hear from this couple.
Read Also:
Featured Image: weibo.com (@李靚蕾Jinglei) & Instagram (@wangleehom)
---
A new virus has been identified in China, and it's infected 35 people. Would it be the next COVID-19? Watch this and you'd know: